Online Marketing Trends to Keep an Eye on in 2022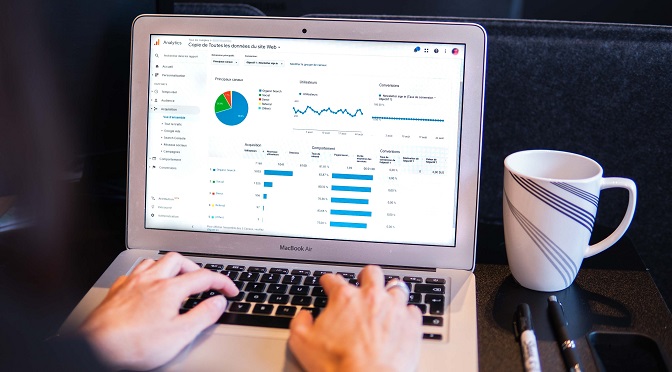 2020 had been a tough year for all businesses – due to the increasing need for social distancing, online companies have been the go-to solution across all sectors. Consequently, online marketing trends have and will continue to change throughout the following year.
Businesses that can get on these trends promptly, will be benefitted in the coming months. If you are wondering what these trends might be, you have come to the right place. This article takes a deep dive into the online marketing scene to determine the trends we can expect from 2022.
1. Influencer marketing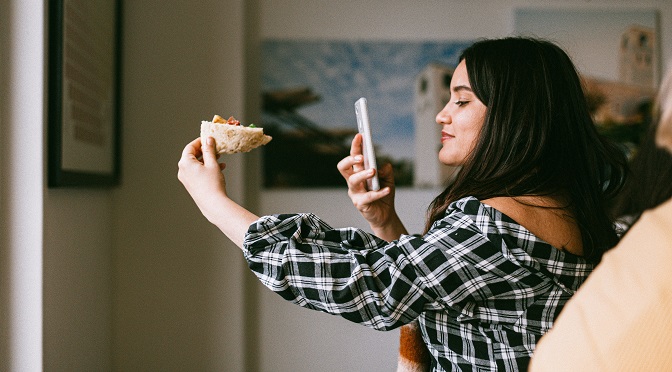 Several national and international events have been cancelled since the outbreak. People were stripped of the opportunity to attend in-person events minimising their scope for socialisation. To fill this void, they relied on live streams to enjoy preferred events remotely from their homes.
A massive surge in online traffic was observed for celebrity and influencer generated content, be it for learning, shopping, or enjoying various events. There was a 50% increase for Facebook and 70% increase for Instagram live viewings.
Denied of socialising privileges, consumers worldwide have developed an appetite for human connections even if it comes online. Influencer driven contents have thus, soared in popularity for both commercial and personal use.
Related Read: 10 Influencer Marketing Strategies to Skyrocket Your Brand
2. User-generated content
Peer reviews always had a significant influence on customer experience. The current situation is no different. Customers are still in pursuit of reassurance before they make a purchase. This is especially true for online purchases as the scope for assessing the physical integrity and features, before purchase, is non-existent.
Moreover, with the increasing reliance on social media, customers find peer-generated content more relatable than adverts.
User-generated contents serve as social proofs that forge effective relationships between respective brands and their target audience. Hence, such contents will be a common theme across all business in 2022.
3. Purpose-driven mission statement
A 2021 social trends report by Hootsuite predicts that smart brands will find a way to integrate themselves into the lives of their target audience through social media. In retrospect, this means we might be observing some changes in mission statements for businesses.
Transparency will play a considerable role in reshaping the approaches. Brands that appear to be shady, in the online space, will receive underwhelming responses. On the contrary, brands that can establish a connection with their audience will secure their customers' trust. Businesses might also focus on contributing to social causes as the means of facilitating a positive image.
4. Voice and visual searches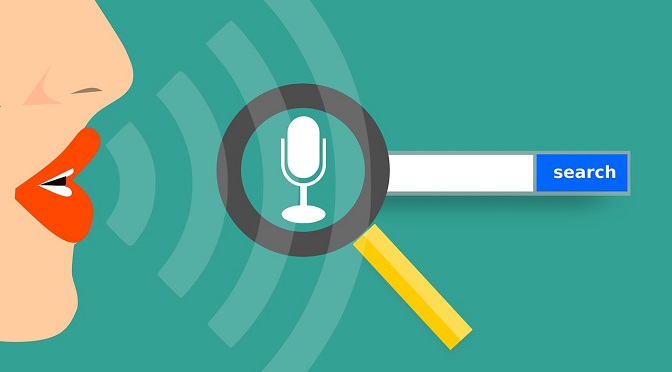 Smart voice searching solutions like Alexa are readily available among young consumers. About 29% of Australian adults have adopted smart speakers. Also, usage of services like google lens, have increased among several demographics.
Businesses will have to level-up their SEO game to sustain in the highly competitive market. Relying on traditional content won't do the trick anymore. Instead, brands would have to focus more on high-quality images, image site maps, image alt-texts and overall presence in recognised platforms.
Besides, Retail Customer Experience speculates that early adoption and integration of visual and voice search functionalities can increase ecommerce revenue by 30% in 2021. These functionalities are inevitable for growth. Securing the competitive edge will require businesses to restructure their websites for facilitating these features.
5. Relationship marketing
Concerns for false information and fake news are rising among consumers, as more instances have sprouted over the past year. Moreover, three fourth of the Australian shoppers are sceptical about advertisements. Relationship marketing could help overcome these barriers and engage customers where it matters.
Ecommerce businesses have their work cut out for 2022. They have to focus on content and email marketing while maintaining immaculate social media presence. Introducing loyalty programs and promotional aspects that add value to the customer experience could help develop sustainable relationships.
Adapting to the volatile dynamics will require businesses to make swift changes. Real-time data is essential in that regard. Companies have to focus more on customer behaviour and the patterns they follow to maintain a competitive advantage. All businesses, big or small, will eventually adopt these practices for survival. The sooner you can get in on the action, the better.
6. Content focusing on social good
More than half of Australian consumers have little respect for businesses that remain silent on pressing social issues. In 2022, consumers will be on the lookout for more educative contents that address social challenges.
Integrating infographics, podcasts, and peer-generated comments can also strengthen the connection with the target audience. For greater engagement, focusing on storytelling will be crucial.
7. Personalised services
About 30% of the Australian shoppers severed their relationships with businesses due to the lack of personalisation.
Relying on generic services could cost you one-third of your retail sales. To satisfy these expectations, businesses will need to be vigilant about customer behaviour. Constant effort should be made to match customers with relevant products, based on purchase history and demographic characteristics.
As 92% of consumers prefer to shop in their local currency, businesses operating internationally will have to allow more currencies as payment modes. Having USD as the only option could result in a 33% increase in abandonment rate.
8. Augmented reality for digital engagement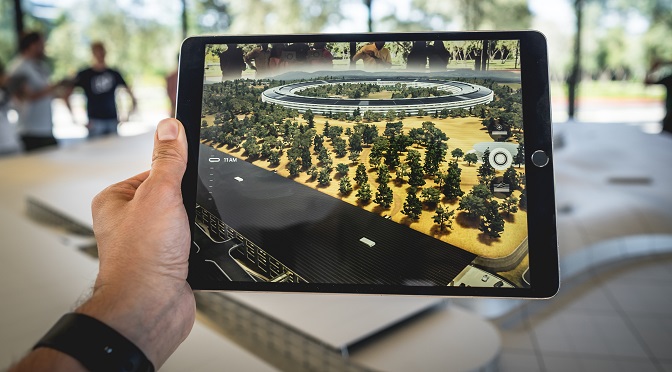 It's only a matter of time before AR comes to the mainstream. Though AR technology is still operating in the periphery, learning to integrate and utilise it for ecommerce will have its upsides.
9. Social commerce
2020 provided the launchpad for social commerce, which is observable through the rise of Instagram and Facebook shops. Besides, more than 70% of online shoppers seek inspiration from social networks, making social commerce mandatory for the growth of online businesses. Hence, an increase in shoppable posts should come as no surprise.
10. Sustainability
Amidst this pandemic, where vital resources are in short supply, consumers are heavily inclined to sustainable practices. Besides, with the effects of global warming becoming more visible, these concerns have intensified.
Responsible shoppers prefer businesses that have adopted recycling behaviour. Research on sustainable fashion showed that the firms that adopted sustainable practices and communicated them effectively were able to create lasting impressions on consumers and had higher chances of converting online visitors.
11. Focus on mobile applications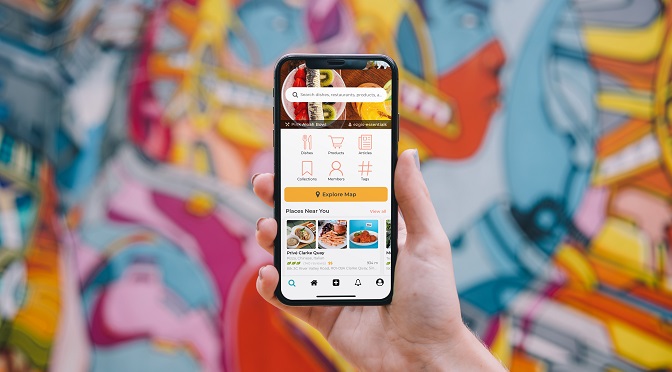 Mobile application usage increased by 25% globally in the last quarter of 2020. With a cumulative 180 billion hours spent on apps per month, it is only logical to use them as marketing platforms.
Plus, 30% of global consumers believe that the shopping experience will not revert to its pre-pandemic period. Businesses aware of such projections have already harnessed applications as marketing channels.
Related Read: How Mobile Application Development Can Boost Your Ecommerce
12. Collaboration with online conferencing platforms
Remote working practices are on the rise, which has produced significant demand for online conferencing platforms like Skype and WhatsApp. Utilising these platforms for marketing purposes should be a no brainer.
The users of these platforms have homogenous characteristics. Acquiring relevant data can significantly aid in targeting different segments.
13. Video marketing for reaching at-home consumers
The pandemic has forced people to spend more time at home than usual. However, the need for collective experiences persist. According to Cisco's annual internet report, videos will drive more than 80% of online consumer traffic by 2022. The pandemic caused a sharp rise in digital adoption, accelerating the aforementioned trend in the coming months.
14. Artificial intelligence
With online shoppers soaring in number, it has become quite challenging for businesses to address visitor queries swiftly. Under these circumstances, advanced AI technology is necessary for handling customer queries as accurately as possible.
Several companies are using AI to track leads and monitor consumer behaviour. AI's machine learning capabilities coupled with programmatic advertising, eliminate the guesswork in targeting consumers for advertisement. Having these technologies at disposal can help businesses gain the upper hand.
15. Micro-interactions
With ecommerce businesses sprouting left and right, companies need to stand out in their interactions with the customers. One of the ways to do that is through micro-interactions. These can come as little prompts that engage customers along their journey through a website. Even a simple interactive model of a particular product can add value to this process.
However, it is essential to remember that overdoing it might disrupt the flow and negatively affect customer experience. Businesses should focus on hitting the perfect balance between functionality and entertainment through trial and error.
Conclusion
Even though businesses have been restricted due to the ongoing crises, the online space has opened up several avenues to explore. Harnessing these opportunities relies on the creativity and experimentation that the businesses are willing to conduct. As long as the customers are in focus and the experiences are consistent, the marketing endeavours should bring about productive outcomes.