Website
5 Best Reasons for Using Forms in Your Website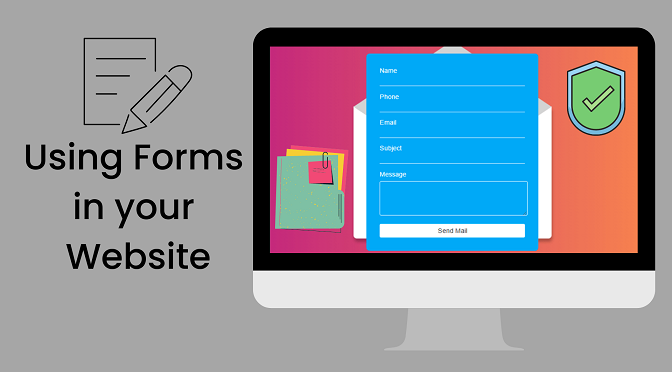 No matter what kind of business you work in, contact pages are important when you make a website. Also, the information you put on your contact page is important. If you just give your customers your address, phone number, and email, they'll be able to get in touch with you.
However, there are a lot of advantages to giving them a web form, the most important of which is that you protect yourself from spam. Forms not only make your life easier, but they also make the user experience better when they are used the right way.
Let's talk about some of the extra benefits that web forms have over clickable email links and traditional contact information, and how you can make forms that work for both you and your users.
1. Customers like more options
Some people prefer to talk to a company representative face-to-face, while others don't like having to wait on the phone for a person to get back to them. Phone number, address, email, and web form are ways customers can get in touch with you. This allows them to choose the best method for them, and it doesn't make them angry when their preferred method isn't available.
With this in mind, you have to meet your customers where they are, so keep this in mind. If you make forms, they should be able to be used by people who use their phones and tablets, too. Globally, around half of all web traffic is generated by mobile devices, according to Statista.
This figure has remained constant for a long time. When you use Web Forms, you need to make sure they work well on both desktop and mobile. But the extra work is worth it when you can quickly get the information you need to serve your customers better.
2. Receive the type of information you need
Web forms are different from other forms because they give you the power to decide what information you get from your customer. You can ensure that your web visitors give you the information you need by giving them specific fields and telling them which fields are required.
When you provide an email address, you open the door for communication with no direction. We often tell our clients that web forms can also be used to pre-qualify a web question.
For example, we work with Super Toys, a company that makes toys for kids. It's a good idea for kids to learn about performing arts. They have classes in five different places for people of different ages. So, visitors have to write down their child's grade and where they want to go on their form.
Individuals who fill out a form at Super Toys can review their registrations to see if the class they want is full before Super Toys calls them.
Keep an eye out, though! Your forms should get the information you need without making your customers feel like they have to do too much work to fill them out. You don't want to make it more difficult to say yes. How do you not lose interest in filling out a simple contact form? It can be hard when it asks for everything and the kitchen sink.
Try to keep the number of fields on your contact forms down to about 4 or 5. If you add more than that, be strategic about which fields are required and optional. That way, those who are patient can finish the whole thing, but those in a hurry can only provide the bare necessities.
3. Forms are trackable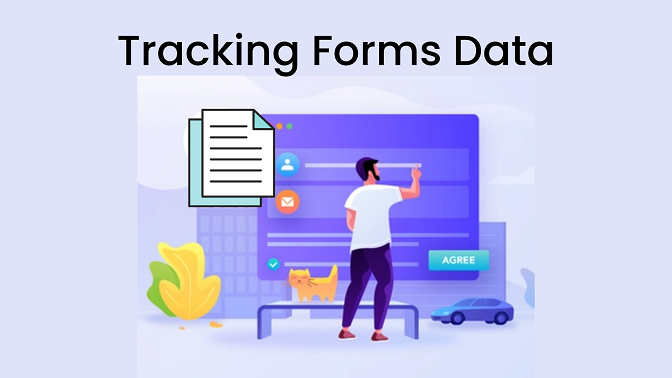 There are certain things you need to be able to figure out how well your website is doing. Web forms do that. It's easy to see how many people have seen your contact page and how many have filled out the form if you set goals for conversions in Google Analytics.
If they came to your site from another site, you could find out which one to figure out which one is working the best. When you click on a link in an email, you can't drill down the same way, making them much less trackable.
4. Inquiry back – UPS
Most web forms are set up to put information into a file and send an email to the person at the company who was chosen to get the paper. Your records should be in this way. This will ensure that even if that staff member's emails are deleted or lost, you have a copy of them on your site. This file can then be put in a customer database or sent to many people at once. There is no need to re-type.
You can use a form builder to keep track of all the people who have signed up for your website on WordPress. There are a lot of top WordPress sites that use it, and we can see why:
Forms can be easily changed with a drag-and-drop style editor.
Create polls, take payments, get leads, and more with this app.
For smooth communication, connect your other apps and platforms.
Check out form submissions right from your WordPress dashboard.
ARForms is as sure as we are that you'll love what they're offering. As long as you have the free lite version, you can see all its features in as little time as you want!
5. Convenience is key
Their default email programme opens when your customers click on an email link. There's a chance that the customer will get frustrated and leave your site without getting in touch with you. They may not have set up their default email, or it isn't the email they want to use to get in touch with you.
This is more visible than ever because so many people use Gmail. Web forms are great because your customers don't even have to leave your contact page to contact you. Also, this makes it more likely that your customers will spend more time on your site after they have called or emailed you.
On your contact page, though, a web form should be at the top. This is the best way to get in touch. Let us know if you need help adding web forms to your site or deciding which fields are essential for your records. We'd love to help!
Conclusion
The best web form is one of the most effective ways that initiates user action on your websites. Before creating a web form, you should be aware of a user's common mistakes. The user should never see the act of filling out a state as a burden or a nuisance.
For this reason, the forms must be clear, simple, and trustworthy. I sincerely hope this compilation proves to help understand the importance of web forms and improve the user experience.
How Effective Background Images Attract Users on Website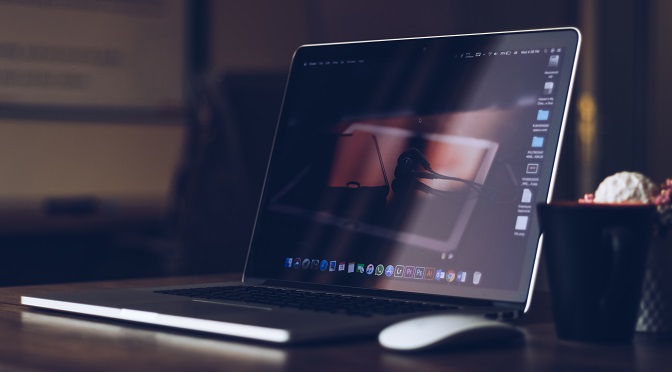 Background images are similar to the process of breathing and are an essential part of our daily lives. No one pays attention to them until something untoward happens. And just as every breath is vital, background images are also integral to the success and life of a website.
Have you ever paid attention to professional designs and successful websites? Several expert designers use black and gold backgrounds in their projects to attract the focus of users on their intended spot.
We all know that the primary objective of a business website is to attract as many users as possible. To achieve this, you need to design your website in such a way that it tempts visitors and makes them stick to it. One of the proven ways to keep your visitors aligned with your website is to integrate elegant and simple backgrounds.
Your website background image is not just something that serves the purpose of looking impressive. It actually affects the user experience and the value of your website. This is why people pay more attention to selecting the right image, you can use a plain, textured, floral, or simply black and gold background. Here's a guide to help you choose the ideal website backgrounds to meet your needs.
What actually are website background images?
The pictures, colors, or designs that appear in the background of the screen of your website are known as website backgrounds. It also serves as the first impression that a visitor will get of your website or brand. This is the major reason why it is crucial to get a proper image.
The right background will tell your business story, whereas the improper one will not be able to express your message and ruin everything. The website background is similar to the special dress that you'd want to wear to a job interview or first date. You must not want to go for a casual, common style but will surely choose something more formal and exclusive.
Further, this simple and small area of your website has a lot more value than you think. Having a good website background isn't enough. Just like on a first date, you'll share your story, double-check the location and make sure the person you're speaking with is listening with interest. In the same way, website backgrounds should provide a better user experience (UX) and must be able to attract your target audience.
What are the benefits of using background images on your website?
1. Visually alluring and engaging website
To make a website visually appealing, it is essential to incorporate high-definition and captivating images. If you use these images at the top of the webpage it can really have a great impact. The image used as a banner is large in size and if used high-quality image, it can draw the attention of people to the next level.
Using background images on the top of the homepage of your website is a clever strategy to invite visitors to check other web pages. Remember that all your competitors are trying their best to keep their customers engaged. You can win the game by using a visually appealing and compelling background image.
2. Highlight your message
We usually write a lot of content to convey our thoughts and messages. But another effective way to express your message without using many words is to use a relevant image. You should use an image at the top of the index page of your website that expresses everything about your website without the need of reading the content.
The message should be delivered to visitors through the objects, people, and other things present in the image. Always use formal and high-definition images to deliver your message effectively.
3. Represent your business
Just a quick glance at the website background image should be enough for users to understand what your business is all about. So, if you sell women's clothes, a background image with a focus on women wearing beautiful dresses can highlight your business products.
Choose background images and keep the focus of users on products or services that you're offering. Using irrelevant images can let your customers move away and will cause you a huge loss.
You need not write many words on the image about what you offer. As you have the opportunity to elaborate your services/products and about the company in the content.
4. Makes navigation attractive
Another thing to keep in mind regarding the large background image on your webpage is that it may be used to emphasize key text about your company. With the use of meaningful colors, professional or other joyful people's gestures, expressions, and activities, a few headlines printed on the picture produce a memorable impression.
Placing text on a large image is a good way to attract the visitor's attention while also saying something interesting. There are numerous methods for writing a text on an image. For example, the phrases should be in a distinct color that contrasts with the image's hues.
5. Create a lasting impact on users
Some web designers make good use of background images by including navigation buttons on them. Visitors are drawn to this one-of-a-kind navigation method. While the image has conveyed the corporate message, it also allows for exploration of the site's other important sections. Designers can avoid using traditional methods for developing navigational buttons.
Endnote
There are several sources available online such as DealFuel that can help you get highly professional, high-quality, and a wide range of background images. Most people use black and gold backgrounds on their websites as these colors help in attracting more users and in turn increase brand awareness.
Choose images according to your project and the one that defines your business and whatever you're offering. So, get ready to explore the world of highly effective background images and use them effectively to improve your brand reputation in the market.
Web Design Industry Trends to Expect in 2022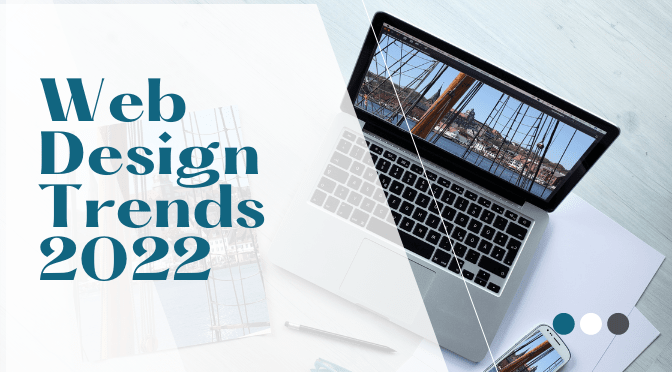 Technology changes very fast nowadays. Due to the pandemic, many people have started creating websites and changing their business model in order to cope up with the situation.
Web design trends are getting updated every day. Everyone business is working on a better UI/UX, Secured websites, user-friendly, and fast-loading websites.
But some companies are researching and bringing unique ideas to grow in their particular market. Because people want something different always. The customers are looking for something unique than thinking about the price range first.
So, let's check out the Web design industry trends to be expected in 2022.
Dark mode
This is a new trend that got very popular in IOS devices and social media, most of the customers are very interested in dark themes. Even google chrome has been optimized for dark mode. Some people use dark mode because it minimizes the eye strain for the users.
This is a great opportunity for the web designers to concentrate in the coming year, the websites can be also optimized according to the user's wish.
You can be able to add an icon to the website to make the users select according to their preference. Dark mode can also give an extra contrast to your webpage, which will be useful to create attractive designs.
Optimization of voice search
This technology was most suitable for mobile users. The voice search has been increasing rapidly in some countries. Most people use voice search than typing in the search engine.
The systems like Alexa, Siri, and Google devices are developed in answering short words and long-tail words. These systems search exactly according to the words spoken.
For example- If the words are short like "Restaurants near me' the system would show a lot of options. But if it is a long-tail keyword like "Best Italian food restaurant in baker street'' it would show only limited restaurants.
The restaurant that has the specific keyword will appear first then the other restaurants. So the content on the website should be clear and to the point to the voice search to identify you.
Suitable content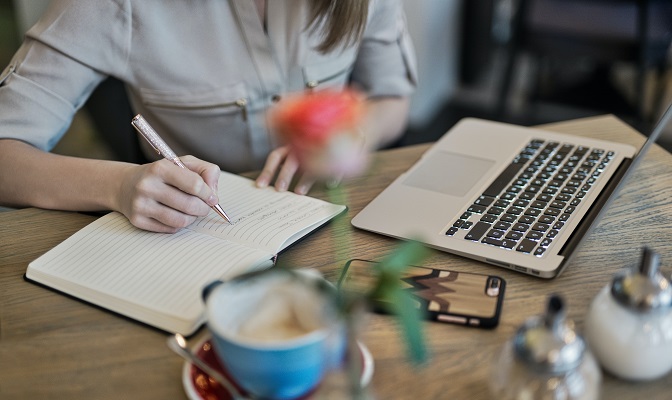 The websites consist of information, images, and much more. A user enters your website to get extra information about the product or purchase the product. A higher number of conversions takes place when the products are in their particular geographical location.
For example- The user is looking for a DVD player in the USA in Colorado and if there are two options that he can purchase. One DVD player is in Kansas and the other in Virginia. The user tends to choose a nearby one which is Kansas.
Promoting the local region products first would increase the number of conversions than showing the other regions. The other factor that should be considered is the language, we can identify that sometimes google gives us the option to translate but it doesn't allow every website to be changed.
If the website is released, it will be accessible worldwide. If the website content is typed in Chinese and if a person who doesn't know Chinese logins and checks the website. The chance of getting conversion is very low. So make sure that the website should be optimized for the customers to choose the language they want.
Faster website and local SEO
Website loading is a greater issue now. People are getting busy, and they want everything to be done quickly. So, they are not ready to wait for your web design to load and purchase the product.
If your website was loading around 10 to 15 seconds, it's fine but recent studies that the website should load in 3 to 5 seconds. Most of the business doesn't make this a big issue, sometimes they don't identify that the website is slow.
What if tell you that a user won't stay 5 more than seconds to wait for your page to load? Yes, the customers are not ready to make a purchase even if the website is slow. Web designers make sure that images and content are optimized. You could add some plugins to increase the website speed.
Most of the website is recognized in the local economy first then it will eventually grow from the SEO we do. Local SEO is a very important aspect of the website. Words likes ''near me'' and ''in the UK" are important when a user searches in a search engine.
Virtual reality and 3D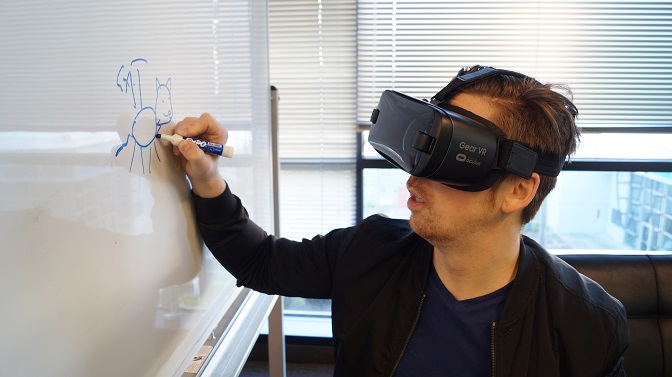 These are very hard to be done because this involves a lot of back-end work to be done. But it gives a unique customer experience. For example- Just think you run an architecture firm and your portfolio mostly includes the design of the house, price, and other information.
Have ever thought? If you can give the customer a whole experience on the house, you made. This is where Virtual reality and 3D come into action.
You can create a 3D design of the house you built with a professional and attach this to your website portfolio. Additionally, the customer can have a whole 360 view of the house and they can enter the house to check how it is made.
This gives them a different experience and they know how the design of the house looks inside too. Which would help the business to convince the customer easily.
Thumb-friendly mobile design and accessibility
As we know that mobile device users are increasing, and it is becoming important than the desktop. The website needs to be responsive and mobile-friendly with needed information.
It is becoming essential that it needs to be thumb-friendly. The key is that with one finger the user should be able to navigate everything they need.
There is a huge number of people around the globe. Some people have the availability of accessing the internet and some do not. But most of the companies are trying to make their website to access disabled people too.
You might think about how it is done, the few ways that the company is trying to adapt is by adding videos explaining the product with a hand-sign demonstration beside.
How Important Is Website Optimization for Startups?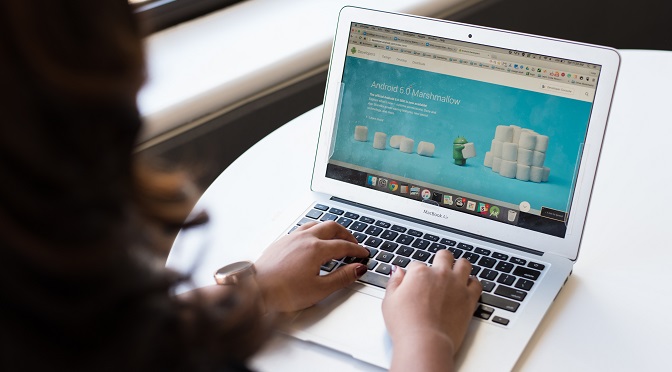 Website optimization, in layman's terms, simply means improving your website to make it more "search-engine friendly". This is why website optimization is also known as search engine optimization (SEO) in the digital marketing world.
If you're a startup, chances are that website optimization is not one of your priorities. It's understandable given that you have meager resources and there's a lot to do. But what many startups don't realize is that, in a digital world, a great online presence is just as important as an offline one.
In this post, we'll talk about how website optimization can help even with the most limited resources and why it should be on your list of things to prioritize if you want to succeed.
Why startup websites don't rank
If you do a quick Google search on just about any topic, you'll notice that most of the top results are from well-known sites. That doesn't mean startup websites can't rank on search engine result pages (SERPs). But they tend to make amateur mistakes that keep them from ranking.
So if your site isn't on Google's first page, here are some things you could be doing wrong:
1. Google doesn't know you exist
It can be frustrating when your startup website isn't ranking and getting any traffic. One reason could be that Google just doesn't yet know your website exists. With billions of websites on the internet, it may take weeks or months for Google to crawl new sites and rank them in SERPs.
2. Search engines can't access your website
Some sites restrict search engines from crawling their pages by blocking URLs within the robots.txt file. If you're not familiar with robots.txt, it's simply a file that tells search engines where they should or shouldn't go.
If your site's robots.txt is blocking some important URLs, then search engines can't access them. As such, you can't expect your content to show up on search results.
3. Your website lacks domain authority and backlinks
Domain Authority (DA) is one of the indicators that Google looks at when ranking websites. The higher the number, the better you'll do on search pages. If your site has low DA, it's no wonder it's not showing up at all.
4. Your website hosts duplicate content
It's important to keep your startup website clear of duplicate content. Google is not keen on indexing websites with the same or similar content, which can lead to lower rankings for those sites.
5. Google has penalized your website
Google rarely penalizes websites but they do happen. One indicator is if your organic traffic has suddenly dropped without apparent cause. Unless you've made a really huge mistake that violated a major rule, there's a very low chance of your website getting penalized. Besides, Google will notify you of any penalties via its "Manual Penalties" tab within Search Console.
How website optimization can help your business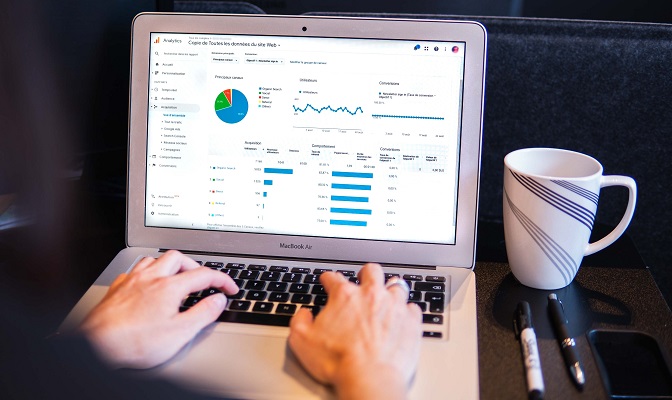 Now that you know why your startup website doesn't rank, you've probably already realized why you need website optimization. If you're still not convinced, here are the top ways website optimization can help your business:
More traffic
Optimizing your website for search engines is one of the best ways to increase traffic. If you want people to visit, your site must rank high on Google and other search engines. Otherwise, your content will be buried at the bottom of the results page. And who goes that far to search for information anyway?
Cost-effective marketing
Web optimization is way more cost-effective than other traditional marketing strategies. It enables you to reach the right people with your message, without having to spend heavily on ads and other marketing campaigns.
That's because it targets an active market – audiences who are looking for products and services online. These people are more likely to visit your site and buy your products giving you a higher return on your investment.
Increased consumer trust and brand value
Your website is a reflection of your brand and how it's perceived by others. If you rank high on search engines, people will want to visit even more because they perceive the site – and the brand – as legit and trustworthy
Better online visibility
Ranking high in search engines also means better online visibility. Your clients won't have a hard time finding information about you. If they want to know something about your product or your company, a quick Google search can give them the information they want.
But if your website isn't ranking, they may get that information somewhere else. And there's just no telling what other sites will be saying about you.
Better perspective on consumer behavior
SEO is a great way for startups to gain a better perspective about what their audience or customers want. The more SEO work you do, the better data you have on your target market and their search habits. That data accumulates over time and you can continue to benefit from it long after you've launched your business.
What do search engines want?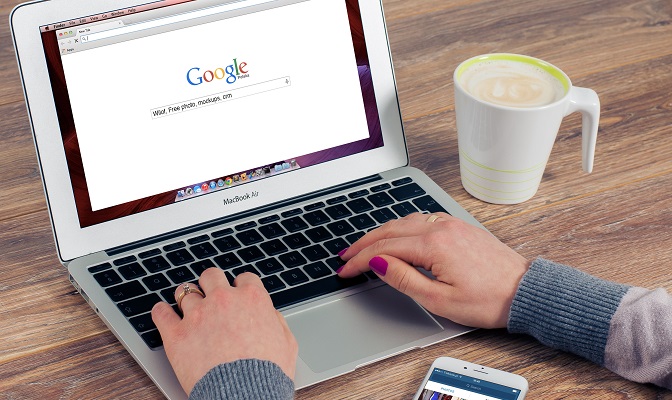 Google's algorithm looks at lots of different ranking signals to determine a website's rank in the SERPs. That means a startup website can rank as long as they provide the following:
Accessibility: This is an important factor for search engines to rank your pages. Google needs access to your site to be able to read and index the content of web pages.
Relevant and quality content: The more relevantly you can answer a user's search query with content, the higher your site will rank in Google results. That means that if a user searches for "car insurance" and all of their competitors have pages about car insurance plans but yours has testimonials from satisfied customers about how they saved money on it, then people are going to click through to your website first because those other websites' information is less relevant or helpful than what you're providing.
Seamless user experience: You need to remember that Google's loyalty is on its users and not on the website owners. So user experience comes first in all circumstances. If your website takes a long time to load or has a very confusing design, the user won't stay long. This will tell Google that your website isn't worth a visit and therefore isn't worth ranking.
With proper website optimization, you can provide all these and more. And if you're consistent, it won't take long before you'll ace the SERPs and build a brand that's recognized worldwide.
Takeaway
The point of website optimization is to give search engines what they want. Building an optimized website might be a complicated and expensive process. But one thing is for sure: it's worth your time and monetary investment. You may not appreciate it now but several years down the road, you'll wish you've started today.
ABOUT THE AUTHOR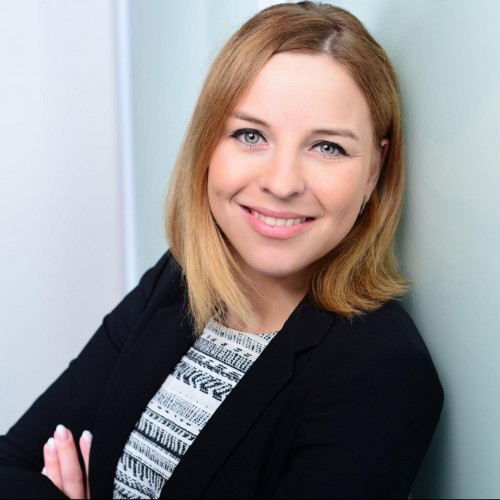 Mandy Schmitz is a freelance consultant and project management expert with 10+ years of experience working internationally for big brands in fintech, consumer goods, and more. Join her on Changeaholic.com to learn how to optimize your business operations and find the latest software reviews.
How Dentists Can Leverage Landing Pages to Gain More Patients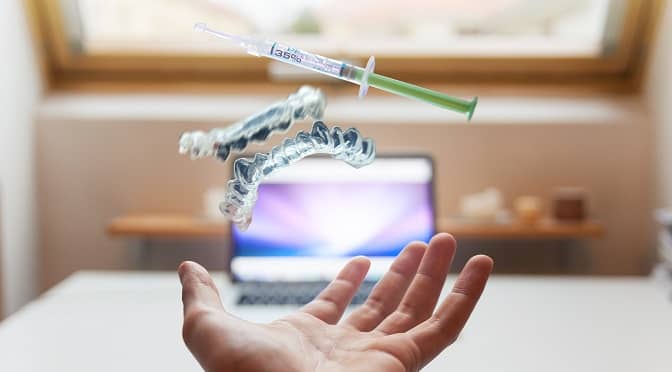 As a dentist, there are many ways to attract more patients to your practice. This includes social media, paid ads, referral programs, and much more. One method that is often overlooked is the landing page. In this guide, we will cover what a landing page is, why it is important, and the elements that make a good landing page.
What is a Landing Page?
Before creating landing pages for your dental practice, you need to know what they are! A landing page is a page on your website that users land on after clicking your social media links, online ads, or search results. Its main purpose is to convert visitors into leads.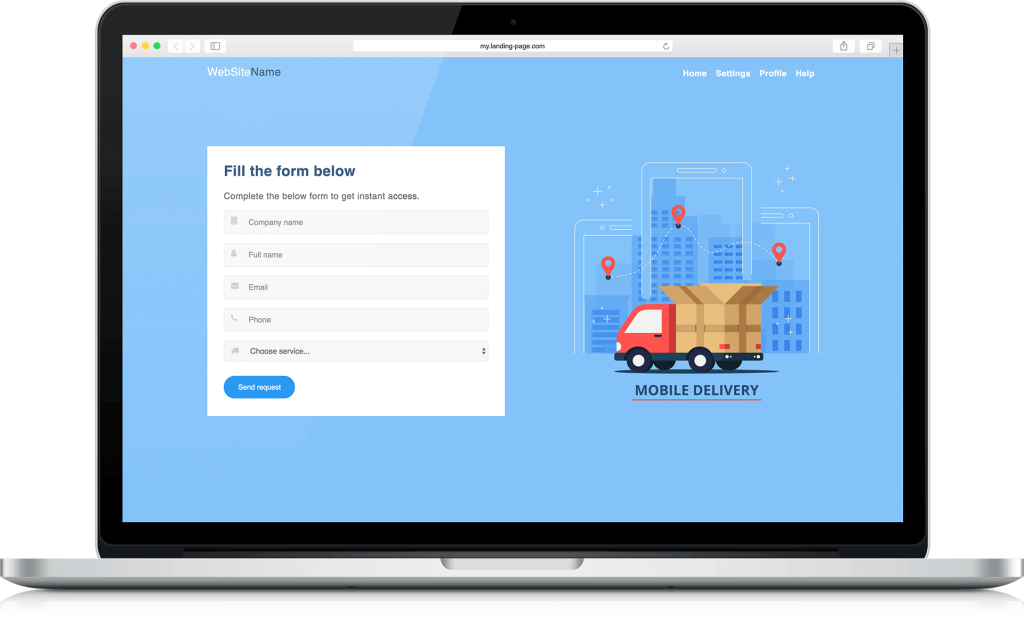 Generally, landing pages offer something valuable to the visitors like a PDF guide, discount code, eBook, promotional deal, consultation, or free trial. The list goes on. The main goal is to get their contact information like their email so that you have a higher conversion rate of attracting more patients to your dental practice.
Although landing pages are not popular, they have a 23% conversion rate, the highest of all sign-up forms. An effective landing page will encourage potential customers to provide basic information in exchange for something beneficial.
Why are landing pages important?
1. Build trust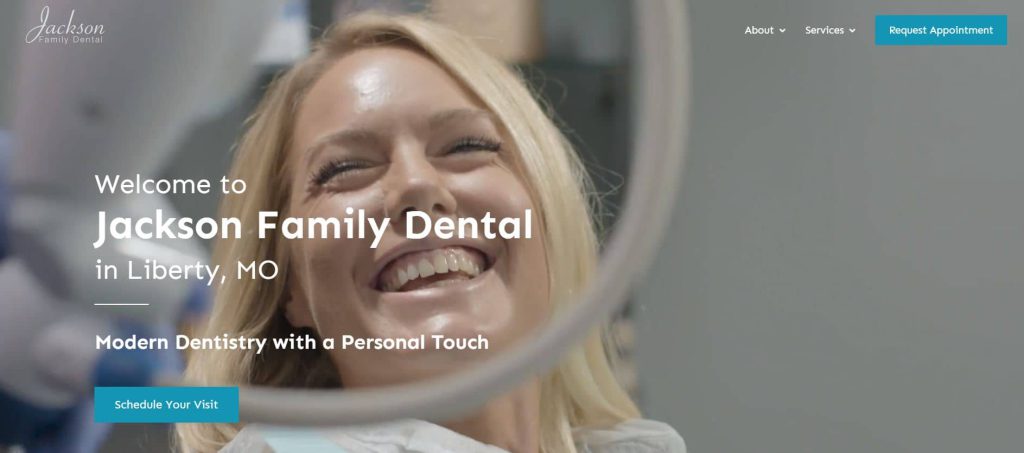 As with any industry, especially healthcare, gaining patient trust is a top priority. You want to make sure that your patients feel that they are in good hands. Fortunately, landing pages can help you develop that trust.
When users search the web and click on your Google ad for dentists, they are directed to your landing page. This is the first exposure they have to your business. This makes it that much more important to leave a positive impression. On a side note, if you want to improve your PPC for dentists, feel free to check it out.
Your landing page can convince them that your business is trustworthy and credible. Establishing trust connects you to your potential customers and improves their site experience. As a result, they are more likely to convert.
2. Generate more leads
Homepages have a low conversion rate because they force users to make an effort to search for what they want. However, landing pages are specific and directly guide users to what they are looking for. Therefore, they offer more opportunities to convert.
Since landing pages can be targeted to different segment groups, they will be more personalized to meet the needs or wants of that group. Doing this can help you capture leads at a higher rate and attract more patients to your dental practice.
3. Answer questions and concerns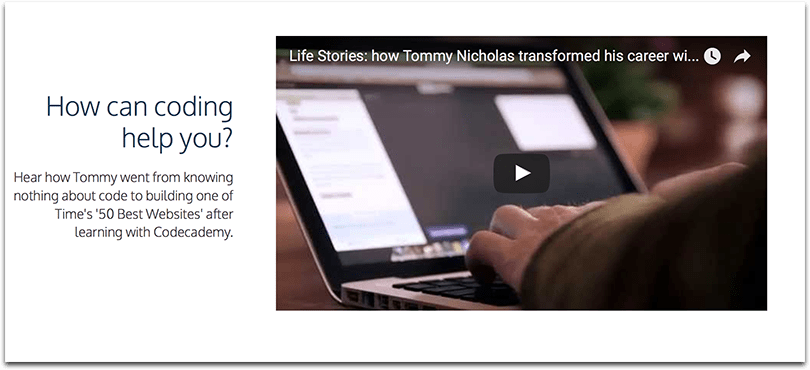 Landing pages are also a great place to address common questions and concerns. It is another opportunity for you to establish yourself as a credible and knowledgeable figure in the dental industry. Showing your expertise will reinforce customer trust and improve your chances of a user converting.
4. Collect and track data
When users fill out their information on landing pages, you are collecting data that can inform future marketing efforts. You have a better understanding of their demographics and qualities. This valuable information can help you adjust your marketing strategy to optimize your landing page conversion rates.
The data can also reveal which prospects are interested in your dental practice and which landing pages are most effective. Identifying the areas to focus on will increase lead generation and conversion rates.
What do all good landing pages have?
On average, landing pages have a 2.35% conversion rate. We will uncover what elements contribute to this and how to leverage it to gain more patients.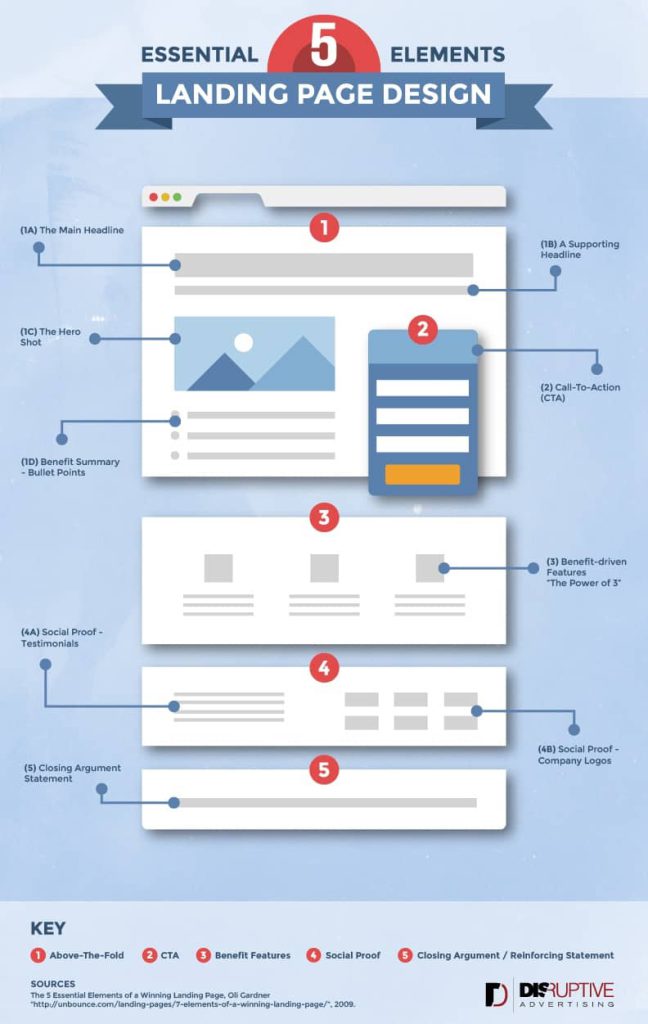 1. Clear and compelling headline
When visitors are taken to your landing page, the first thing they will see is the headline. So it is important that it is attention-grabbing and clear. You want to grab their interest and encourage them to stay on your page.
Besides grabbing their attention, you also want to inform users about your product or service. Clearly explain what you have to offer and what do you want them to do on your page.
For example, if you own a dental office, you want to state your unique selling proposition. One could be offering quality dental service at an affordable price. Highlighting what you can offer will persuade visitors to stay on the page and take action.
2. Call to action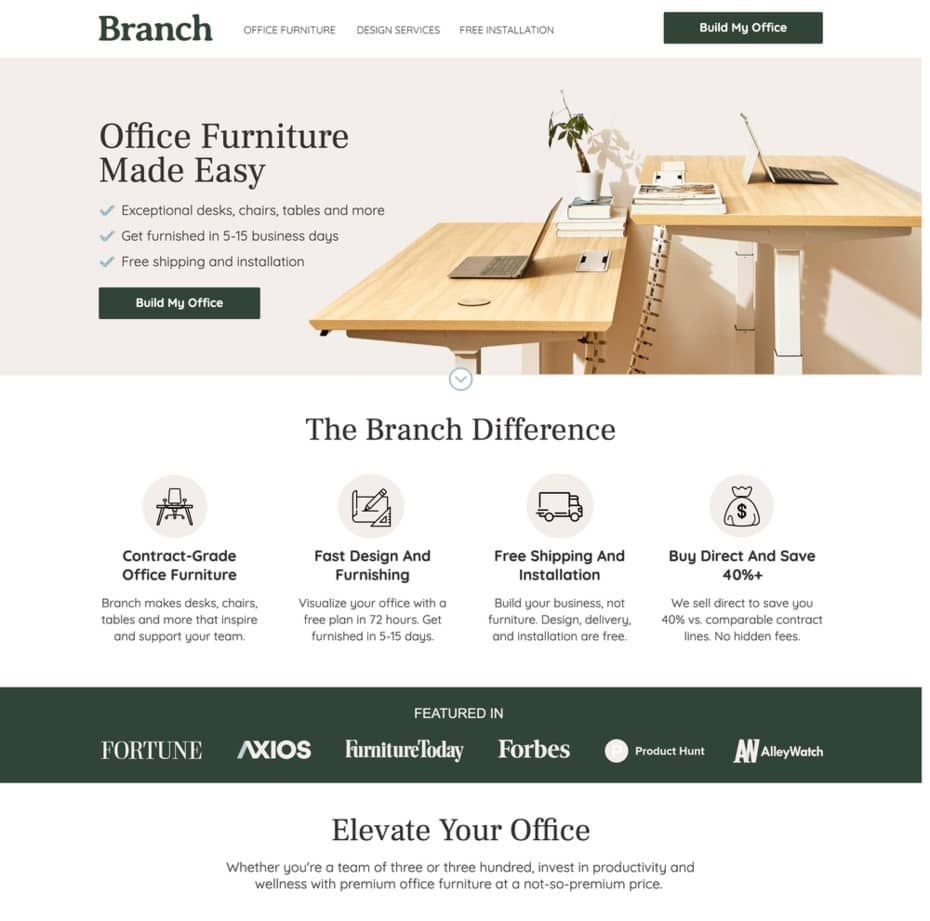 For the second component of an effective landing page, the call to action (CTA) is crucial to conversions. Remember that the purpose of a landing page is to increase conversions. A call to action helps you to achieve this goal!
Generally, CTAs take the form of a button. This button needs to demand attention and stand out. A general tip is to make the button a different color from the landing page and large enough so visitors will not be confused about where to look.
A great CTA will clearly explain what visitors will get in exchange for their information. Avoid generic button text like "SUBMIT" or "CLICK HERE." You want to personalize it to your business and connect it back to your unique selling proposition.
As a dentist, a button text example could be "BOOK A FREE DENTAL CLEANING." Another can be "GET YOUR BEAUTIFUL SMILE HERE."
3. Benefits and features
Besides the headline and CTA, you want to go more in-depth about your product or service. After getting their attention, this is the space to answer any questions and explain in detail what you can provide. For your dental practice, emphasize your professional staff or excellent customer service.
4. Social proof
As with anything we have purchased, customer reviews and testimonials influence our buying decisions. Social proof is a powerful way to build trust and be more convincing. Studies have shown that visitors are more likely to convert to customers if they see that other people have been referred, specifically 71%.
Another way to build trust is through trust badges and logos. Having authority badges from other sites or reputable associations will make visitors feel more comfortable and safe as they know your dentistry has been verified. Including COVID-19 precautions will make them feel even more confident when visiting your dental office.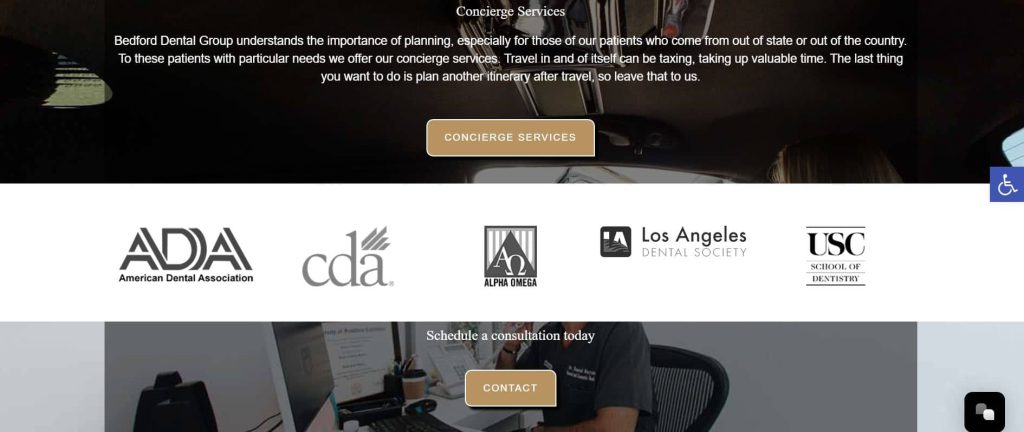 In addition, having office pictures on your landing pages will make patients feel safer. Seeing your office beforehand will give them a sense of what to expect and relieve any worries.
5. Closing argument
The last piece to any successful landing page is the closing argument. This is your last chance to sell them on the value of what you can offer in exchange for converting. It reinforces your unique selling proposition and is paired with a CTA.
Final Thoughts
Now that you have a clear understanding of the importance of landing pages and their components, it is time to take a look at yours and make any necessary changes. Remember to keep it concise and highlight how clicking on the CTA will benefit your customers. There is always room to create a more powerful landing page!
SEO & UX: Incorporating Strategic Plans to Improve Website Performance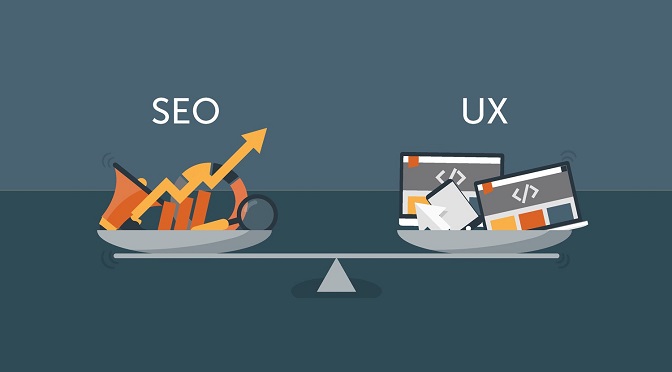 Companies want their websites to rank high in search results, especially for their intended keywords, thorough keyword research and link building. However, as Google evolves with its search algorithm and most companies start investing in SEO, many find it tougher to beat the competition and appear higher in search results.
Search engines like Google now base their search results combining 200+ ranking factors. User experience or UX plays a pivotal role in ensuring a high ranking. Both SEO and UX are now essential to help your website pages rank high, drive traffic, and boost conversions.
Google and other search engines now want your site to be expressly understood, efficient in navigation, and engaging enough with content. Hence, it ranks website pages that are unwieldy, confusing, and problematic lower than the others.
User Experience strategy revolves around a website design that shapes the experience of users visiting the website. The elements could arouse the user's feelings that contribute to the experience, whether the pages are engaging or not. UX and usability often mean the same thing as the goal is to make the website simple and easy to use. User experience affects the user's perception during their site interactions.
The partnership between SEO and UX
An ideal UX agency finds the easiest ways to combine SEO and UX elements, targeting the search algorithms for maximum success while also nailing user interactions in utility and aesthetics.
But without professional search engine optimisation services, pulling in traffic to the website is next to impossible. A good user experience, as mentioned before, will affect all SEO efforts negatively. Both strategies and their success are integral to each other.
Google ranks websites on various factors, including content quality, frequency of keywords, image optimisation, number of inbound and outbound links, readability and much more.
But the sites need more than just those factors – they need fast loading images, high-quality backlinks, attractive design, and engaging elements throughout.
How to combine SEO and UX strategies effectively
1. Check bounce rates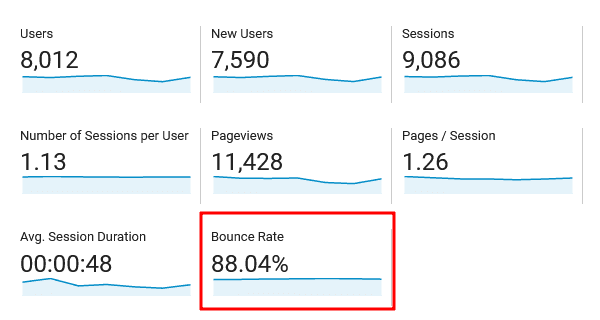 With a Google Analytics account, website marketers need to check the bounce rates of web pages. These bounce rates indicate the frequency of site visitors abandoning these pages. Some of the common reasons for high bounce rates could be a mismatch between keywords and site content, slow loading of pages, or numerous errors found on the page.
Web pages should have a low bounce rate (between 26%-40%). To improve user experience, website managers need to design pages that comply with accessibility and also do the following:
Create multiple landing pages to lead in organic traffic for different keywords and kinds of visitors.
Write unique, quality content incorporating relevant keywords with useful image alt tags.
Craft meta descriptions that attract visitors through search results.
Focus on systematic content placement and organisation with large fonts and bullet lists.
Focus on responsive design for the site to render on multiple platforms and devices efficiently.
Bounce rate is one of the vital factors that determine the UX of the site. A worth search engine optimisation strategy considers all UX strategies for enhancing SEO efforts consistently for higher chances of success.
2. Use proper headings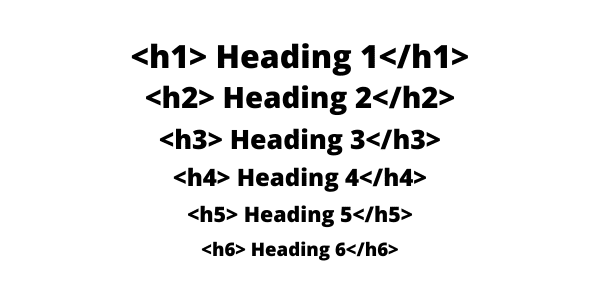 Accurate headings offer the right indication of the page content and the roadmap for site visitors. Search engine crawlers gauge the purpose and intention of the website through the headings. These headings ensure site visitors and search engines to know more about the content found on the page. Headers create a hierarchy and aid search engines and users to scan the main topic of a page.
One should use the h1 tag on each web page of the site to let people know the web page's primary focus, and so that search engine crawlers can index them accurately. Include keywords in the H1 tag on the page's title, aligned with standard accessibility practices.
Use the rest of the tags h2-h6, on other sub-headers within the webpage to segregate the content in chronological order, accurately portraying the website for proper stylistic reasons.
3. Manage readability of content
Every web page's inherent content should focus on topical relevance, language quality, and consistent engagement for appealing to the intended audience.
An ideal user experience agency can propel the UX with appeal and readability, which will boost SEO efforts, ensuring high crawling from search engines.
Readability refers to content optimisation in terms of clarity, information, and relevance, enhancing the page's authority for that subject in search engines. Keywords and on-page optimisation aid and boost readability factors, improving the browsing experience.
Do not target keywords incessantly to drive the page's ranking higher on SERPs, or it could negatively affect content quality and readability. All readability factors ensure clear website page structure and accurate rendering on devices and browsers, contributing to a fantastic user experience and higher engagement. The content needs to be concise, legible, and with proper formatting for the best results.
4. Keyword research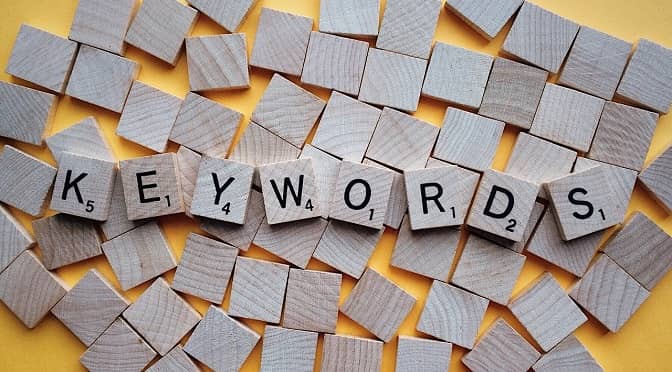 Keyword research affects everything from web design to site messaging to navigation to the content of the site. While keyword research isn't a "best practice" that you can simply implement into your website, it's essential for many of the most straightforward practices outlined here. Keywords give us extremely valuable insight into how searchers consider our products or services.
5. Meta descriptions
You can see meta descriptions with the URL in the search result. Here, you're given a bit more room to bolster and expand on the title tag message that caught the audience's attention. You have between 30 & 300 characters, with 150 being optimal, a minimum of for the most critical information.
Again, write what searchers might find valuable and encourage them to click through to your site. Remember to handle the needs of your target audience using their language. One caveat here: don't spend an excessive amount of time on this as Google rewrites these tags in search results if you over optimise them.
Final Thoughts
Your website ranking owes much to SEO efforts along with UX design. Google's ranking factor strategies focus on user experience and approach more than ever. Evaluate your website in terms of your visitors' experience and focus on on-site navigation, content readability, and aesthetic design to ensure high website performance and success.
3 Best Front-End Technologies for Startups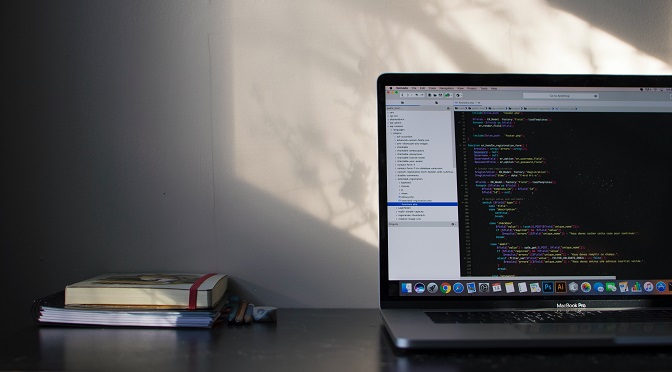 Front-end technology stack entails engineering what end-users will see. This implies that the primary focus should be offering convenience by having an impressive UX design. Tech stacks act as the tools used to design these elements of the front end.
However, the tech stack is not the same. They vary with the cost and functionality. In this post, Saigon Technology, a top software development company in Vietnam, shall highlight the top 3 tech stacks startups can consider for your web projects.
1. Angular
Website: https://angular.io/
Angular was first introduced in web development by Google in 2009 and has since gained popularity and acceptance among developers. This front-end framework has undergone substantive evolution over the years (with the latest version released in February 2020) and today, has gained preference by more than 44% of front end developers.
Several factors contribute to its wide application in the market, other than it being open-source. This stack allows developers to create dynamic and interactive applications, thanks to the composite of features it comes with like two-way binding, dependency injection, AJAX handling, RESTful API handling, templating and modularization. Another impressive attribute of Angular is that you do not need third-party libraries to create a dynamic application.
Some of the top advantages of Angular include:
The functionality is very impressive. As stated, it has eliminated the need for third-party libraries. With the official library, you get all the tools you would need for a fully functional app.
Google supports it and that is a huge plus. This means it has long-term support and the Angular ecosystem is continually being scaled up. This also speaks to the stability of the framework.
The inbuilt TypeScript language, which is a superscript for JavaScript, is every developer's dream. The improved refactoring, auto compilation and navigation services make debugging and maintaining large codebases easier.
The Modular structure of organizing code into buckets makes it easy to break code into manageable components, which can be divided across teams and re-used. It is also worth mentioning the associated ease of testing.
2. ReactJS
Website: https://reactjs.org/
React is an open-source JavaScript library developed by Facebook in 2013. It comes with JSX and Virtual DOM as the main features. The JavaScript eXtension (JSX) allows developers to use simple HTML Style code to modify DOM. The overall result is improved development efficiency and overall site performance. It also helps to note that JSX is compatible with all browsers.
Virtual DOM is a copy of a site's DOM. When JSX is used to update DOM, Virtual DOM is created to help point out the parts on the DOM that need changing. This helps reduce computing power and loading time for a website.
The main advantages of ReactJS include:
This framework is relatively simple and easy for developers to learn. Developers should find it quite easy to work with ReactJS.
The reusability of components allows for progressive development. Every component comes with its unique logic and controls, thus easier to develop, maintain and re-use.
The Virtual DOM is perhaps its coolest feature. It makes it easier to identify the changes that need to be made on the actual DOM and even suggest the most effective ways to apply these changes.
Has a relatively broad ecosystem, which means it is easy to access materials and support on the framework.
3. VueJS
Website: https://vuejs.org/
VueJS has also gained some massive traction among developers over the years. Since its inception in 2013, it is only second to React in popularity. VueJS offers a multiplicity of features and overall impressive performance. The gentle learning curve is impressive, but there is more.
VueJS's development environment is modular and flexible. Developers can re-use code thanks to the loosely coupled single-file components, thus shortening development time. Further, it is easy to sort through the code base since all the data are stored in the .vue file.
Other pros of this framework include:
VueJS has a rich ecosystem with a wide collection of tools and libraries for an amplified coding experience.
An inbuilt reactivity mechanism automatically refreshes the user interface, thus minimizing lines of code and development time.
The VueJS community is large and continues to grow. Developers are guaranteed access to support and continued contribution to the framework.
Conclusion
While the many JavaScript frameworks and libraries can make it a challenge to settle for the best, these rank at the top of tech stacks startups can consider. Other than offering impeccable performance, they have gained the admiration and approval of the developers' community, thus worthy considerations for startups that come with guaranteed optimal performance.
What Will Actually 5G Mean for Web Designers?
Technology is always advancing so we're used to innovations being announced almost every year, but no one could have expected such an extraordinary innovation as 5G. This is going to change the way we connect to each other forever, as well as almost completely eliminate connectivity issues.
5G will be especially beneficial for marketing and web designers because it will destroy all of the rules you're used to right now. Your imagination will be limitless and people will finally be able to see the depth of your brilliance as a web designer.
Let's see exactly what 5G means for your career:
1. Getting ready to work with 5G
The key to succeeding with 5G as a web designer is to start working with it before things are even in motion. Remember that not everyone is lucky enough to live in an environment where 5G is new. Some parts of the world still hold 3G as the newest innovation. If you focus only on 5G, you'll downsize your audience a lot because the majority can't use it just yet.
Experimenting with 5G is still possible and highly advisable, though. 4K and VR are some of the most interesting new experiences 5G offers for web designers. The more you practice, the more success you'll have when the world finally catches up to you.
Once the new technology becomes the norm and new standard, you'll know exactly what you can do with it. Others will still be in the experimentation ages, giving you an edge and an advantage.
By the time your competition catches up, you'll already be at the top of the industry. Your audience won't have a need to do business with anyone else.
2. What to remember when working with 5G
Even though 5G is going to bring a lot of positive things to the web design community, it will bring some challenges with it, too. If you want to win the audience over and stay ahead of your competition, you'll need to think long and hard about how these challenges can be overcome. It might sound easy, but it actually takes a lot more consideration than you might have anticipated.
One of the most important things to remember is that 5G won't become instantly available to everyone. Instead, only major cities in first world countries will be able to reap the benefits of 5G in the beginning. It might take a world a while to catch up. People are going to be switching to 5G from 4G gradually, meaning that you'll need to work with content easily viewable in both forms.
The transition from 4G to 5G can take anything between a few months and a whole year, so this isn't a period you can simply wait out and then start working on 5G. After all the major cities have been connected to 5G, small countries and cities will begin their transition. This is all pretty complex right now, proven by the fact that even carriers don't have the perfect system in place for 5G yet.
3. Better mobile experiences
People today use their mobile phones more than anything else. Any good website designer takes this fact into account when they're designing a website or webpage. After all, UX is the present and future of web design. You have to think about how the customer interacts with the internet in general and how they will interact with your website. In other words, you need to make sure it can be accessed on the go.
5G will help you greatly in this quest. Instead of thinking about how to get the website to work, you'll have a new concern: how to provide better, richer, and stronger experiences with the new connectivity. People will rightfully expect innovation with the new technology.
On top of this, you'll need to take into account other devices such as smart glasses that will surely be popular in the future. 5G is going to fill the gap between computer and mobile users, though, which will make your job as a designer much easier.
4. Fast video streaming
Video is already insanely popular and useful in the world of marketing and it will only continue to increase in popularity thanks to 5G. Videos will no longer be slow or lag on a user's device. Streaming is predicted to be between 10 and 100 times faster.
In other words, with 5G and one of the best SEO companies on your side, you'll be unstoppable. The combination of 5G and good SEO will bring highly targeted traffic to any website you design and improve conversions significantly.
How you implement videos into the websites you design will be entirely up to you. Absolutely nothing will be able to limit your creativity, simply because you'll finally have technology strong enough to support any vision you have.
Just imagine being able to play videos in 4K resolution without worrying all of your hard work is useless because barely anyone will be able to see it. In fact, you can even put videos as background images of web pages. This can serve to highlight some services and products, making people more likely to actually buy them.
5. Virtual and augmented reality
We've all heard of VR and AR, but no matter how impressed we are by them, they're not really accessible to us. 5G says it's time for that to change, making virtual and augmented reality two of the most important tools you can use as a web designer. Most people who are in web design are already familiar with 3D videos and they're experimenting on how they can implement them into websites. AR apps are no different.
Essentially, this kind of technology could allow you to simulate the visitor's surroundings, but with the product, you're trying to sell somewhere neatly put in the picture. This helps customers visualise the product in their homes and makes them more likely to purchase it. After all, they already know the perfect place to put it! More people will make the investment if they know they're not just wasting their money. Your elaborate AR design shows them they can't afford to buy the product.
On top of this, it will be possible for customers to virtually enter the store you create. This store will be filled with the products you're trying to sell, easily convincing them they're making the right choice by shopping with you. 5G is there to ensure fast connectivity and no loading issues, allowing you to go overboard with content in the best way possible. Any website will be able to handle anything you throw at it, allowing you to relax and let your creative juices flow.
Conclusion
As you can see, 5G will have a significant impact on all areas of web design. You have to be smart about it, though, and do your research on time. Right now, you're one of the first people who recognize the amazing possibilities 5G offers. Getting ahead of the competition means staying as smart and up to date with what's going on as you are now. We're confident you'll be able to make a name for yourself with this technology and that you'll absolutely thrive.
5 Web Development Best Practices for 2020
Many companies in the world develop and design websites. And we all know very well when a company established first of all its website is developed. Because this is the era of IT and peoples prefer to work online. So website development is very common these days. And every website development company wants to develop the best websites for its clients. In this article, I'll write about 5 best website development practices that help them to develop their websites more efficiently.
1. Understand the big picture
This means that first of all understand the whole project and its requirements. What we have to develop what are its specifications. Some developers love to code too much they don't understand the project and end the project by code over code again. They then do the planning phase of the project. So best practices are that in website development, first of all, make modules chunk of the whole web project and give a period to every module and chunk. After this allocate tasks to every team's member if web development is doing in a team. And do all tasks in a sequence as decided at the start of the project. So planning at the start of web development and understand the whole project is best practice.
2. Write smarter, not more
The second practice for the best web developer is doing too much code and unnecessary things is not a good practice. A good practice is that every LOC (line of code) should have a necessary and definite purpose. Too much code becomes the cause of bugs. So it is recommended that every LOC (line of code) should solve a problem or provide a necessary feature to our webpage. When a programmer does too much code its difficult for other persons to understand as if he sells his website to another company or person. For good results do LOC (Line of code).
3. Don't reinvent the wheel
If you are constructing a house, would you start construction without any map or scratch?
Or by seeing nearly constructed hose you would develop your house? Before every construction or development, it's necessary to follow a map, framework or scratch to follow for construction because they give direction to the constructor. In website development, website development companies should have a framework or structure according to which website will be designed. This will not only save time but it will also help inexperienced programmers to work easily and help them to easily understand the website project. So a web development framework is also a best practice.
4. Consider the future, but not too much
Website development companies should consider the future but not it means that they should work on innovations that are close to the future. But if they are developing a website they should develop the backend according to a few months ago or outdated technologies. Because these technologies are more understandable for the programmer instead of the newer ones. So the point is that programmers should use new technologies in the coding or their work but not too much. Because they use just new technologies in their website development their work becomes the default and complicated. However, a good practice is to use old technologies more than newer ones.
5. Write testable code
Testing is an essential tool for a website developer. This is a best practice to write a testable code. Although some code is written in a way that is difficult to test. But programmers should write code that would be easily testable. Programmers should make sure to follow good practices and write easy to read and testable code. Because without testing you can't find the bugs in your code. And without testing our code is useless. So code should be written testable and tested after every module or chunk completion. Programmers sold apply efficient testing techniques on their code.
It is recommended that we use good practices for website development. I suggest all web site development company in Egypt should apply these practices to develop their websites.
10 Best Front End Development Frameworks to Choose for Your Web App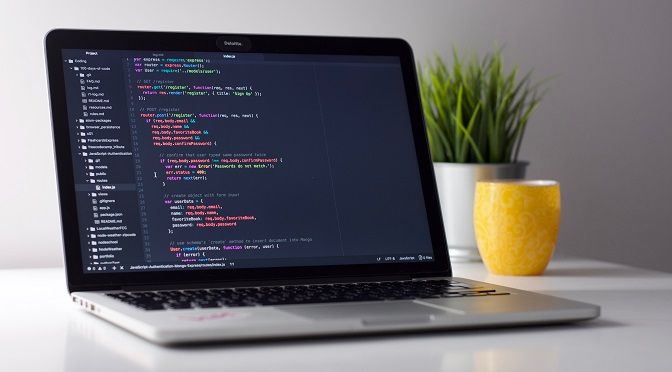 Every other organization these days is paying attention to improve user engagement, ROI, web efficiency and most of all, make their website look great. They are ready and willing to pay any price for the best front end development services.
Why? Because it's directly correlated to boosting the business visibility.
When you are sharing the requirement of your web application with the developer, they will ask you which front end development framework you would like to use. These are your options:
1. Vue.js
It's a JavaScript library designed to let you construct diverse web interfaces. If you simply mix it with other tools, it can turn into a front end framework.
Vue.js started as an individual project and has now become a trending JS framework. It's progressive. That means you can use it for one portion of your project. It has all the configuration you need to make front end development stand out.
Website: https://vuejs.org/
2. React
Facebook developed this front end framework. It's very robust in building a compelling UI. It quickly marked the top spot amongst all frameworks because of its distinctive features.
React works with virtual DOM. It is quick in updating changes of the user without affecting other parts of the interface. It connects DOM to user interface functionality. You can also reuse code components on every level without rewriting everything from scratch.
One direction flow of data ensures the code is stable throughout. Whenever you are applying updates, only the components chosen will experience change. It comes with an open-source library containing a variety of tools.
Website: https://reactjs.org/
3. Angular
Angular is more than just a suite of the library. It is an all-encompassing solution that allows developers to focus on other important tasks instead of searching for libraries. This framework is created in TypeScript to provide all benefits on the table; be it class syntax, arrow, functions async and more.
It's ideal for big teams. Its modules allow teams to work on their respective section without breaking into the code of others. It has a lot of versions with modern logic and features for addressing the challenges in web development.
Website: https://angular.io/
4. Ember
Apple, LinkedIn, discourse, Twitch – these are some of the popular websites developed using Ember. This framework was released in 2011. It was primarily written in JavaScript. It's not just capable of creating dynamic client-side apps but mobile and desktop apps as well.
Google, Facebook, and Amazon have used this front end framework for some of their projects as well. Its friendly API makes it easier for you to get your job done. Developers have to write very less code when they are using integrated templates. These templates upgrade when the underlying data changes. It allows developers to focus on what makes their app unique.
Website: https://emberjs.com/
5. Sass
It's one of the most reliable, robust and mature extensions of the CSS language. It is compatible with all versions of CSS. It even helps in extending the functionality of the existing CSS of a website. This front end tool is easier to use. It comes with a variety of functions for duplicating colours. Best of all, its library features modern features.
It includes two syntax options – SCSS and Indented. The former uses the .scss extension, whereas the latter uses the .sass file extension and indentation instead of brackets.
Website: https://sass-lang.com/
6. Npm
Node Package Manager (Npm) is designed for JavaScript. It helps you discover packages for reusable codes. Its registry contains 800,000 code packages. It's popular among open source developers for sharing software. Some organizations use it for managing private development.
Npm is free to use. You just have to download it and get started. It includes a command-line client that you can use for downloading and installing the software. You can also use it for managing public and private with the same workflow.
Website: https://www.npmjs.com/
7. Django
This framework is ideal for building quality web apps. It's popular because of its fast-developing APIs and web apps. This open-source framework supports agile development back end web apps without writing lengthy codes. Developers say this language is versatile, scalable, fast, and secure.
So far, 12000+ projects have been built in this framework. Developers are a big fan of the Django framework because of its modern view on problem-solving. It's based on Python, which is one of the highly used programming languages around the world.
Website: https://www.djangoproject.com/
8. Laravel
It was created by Taylor Otwell in 2011. It uses the MVC architectural pattern for building apps and websites. It's based on PHP. Lumen framework is another form of Laravel framework used by coders for its efficiency.
It reuses the existing components for different frameworks to create on a final web app. The final product is hence more pragmatic and structured. It's packed with rich functionalities to speed the process of web development.
If you are familiar with core and advanced PHP, you will find Laravel even easier to use. You won't have to go through the trouble of developing a website from scratch. It has 20 built-in libraries and modules to build an app with abundant features. Each module is integrated with a composer; a tool that lets you create a project as per the framework.
Website: https://laravel.com/
9. JQuery
It's a small yet fast JavaScript library. It's very handy for doing HTML document manipulation, animation, effects, and event handling. It has a very simple to use interface, and it works across most platforms.
JQuery is exceptionally lightweight, enabling you to write less code and do more. It was designed to make it easier to use JS on websites. You won't have to write lines and lines of code to accomplish simple tasks.
Its library contains features such as CSS manipulation, DOM manipulation, HTML events, animations, effects, AJAX and more. Netflix, IBM, Google and a number of other giant companies are working with JQuery.
Website: https://jquery.com/
10. Backbone.js
It's a lightweight and efficient JavaScript library. It is not a web framework yet, but it has a powerful library that allows you to build single-page web apps just like any other front end framework.
It was developed by Jeremy Ashkenas. It supports the model view presenter architecture. It doesn't contain all components for building a full-fledged web app, though. You would have to integrate it with Unsercore.js and JS for designing and developing apps or websites.
It is ideal for small projects. It's also friendly for beginners. Developers might not recommend you to use this framework if you want to develop a sophisticated app.
Website: https://backbonejs.org/
How to Choose the Right Framework?
It's essential to understand what a front-end development platform is for. This ready-made canvas helps build software by reducing the development time. Many developers compare the framework with a set of plumbing tools.
Just like each plumber has a personal preference over which tool to use, front end development works in a similar manner. Every developer tends to prefer a different framework based on the project at hand and their expertise in front end development services.
A front end framework is a base for writing the part of the website that end users will see and use. If you can't decide which framework to choose from the above, use these tips for narrowing down your options:
Project size and business goals
Different projects require different frameworks. Before you pick one, analyze your project and understand what's important to you and what's not.
List down your business goals. Let's suppose it's an enterprise-grade project that requires dealing with a large volume of users. You will need something consistent. In that case, developers would recommend using Angular or React.
Flexibility
Always choose a flexible framework. It must be easy to use and customize. Angular is very easy to use, and it's quick as well. Vue and React, on the other hand, are highly flexible. They let you swap components as needed.
Performance and productivity
Performance is another critical factor to consider when choosing the right framework. Most of the front end development frameworks discussed above are great with performance. To help you decide further, pick one that doesn't just offer excellent performance but speed. This will boost your productivity, and you will be done with the project sooner without compromising on the quality by choosing the right front end development services for your project.
Mobile version
Sometimes, a mobile version is not the priority initially. That's ok, but chances are you would need one in the future.
The thing is, not all front end development frameworks are good with mobile. Therefore, even if there are slight chances that you would need a mobile version in the future, pick a framework that supports mobile.
Developers would be able to reuse code from the web application and create a mobile version. This could save you time and money. If the framework doesn't support mobile, be prepared to spend extra time and bear more expenses.
Hopefully, you now have all the information needed to choose the right front-end development platform for your next project. Get in touch with a company offering front end development services to discuss your requirements.