Digital Marketing
The 5 Vowel-Mantra Brands Need to Liberally Use to Build a Post-COVID Language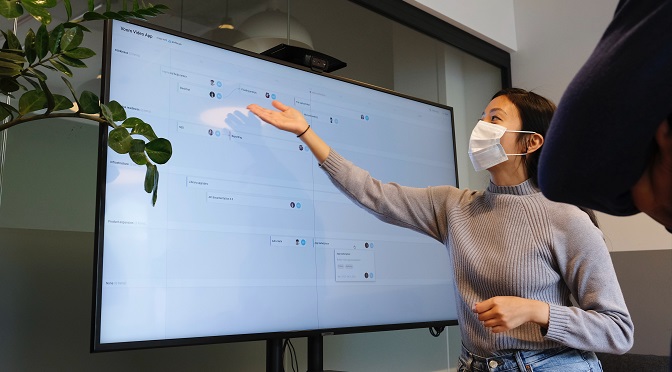 While marketers over the world are well-versed with the 4Ps of marketing – product, place, price, promotion, most of them were caught off guard with the now looming, omnipresent 5th P – 'the Pandemic.'
COVID19 has literally ensured that we take a step back and distance ourselves from the known to unlearn most of what we were certain of. There are many predictions and schools of thought rampant around us all. However, the commonality that they all share is that change is inevitable.
So, as most of us try to acclimatize ourselves on how to re-plan our product, place, price and promotion, let us first equip ourselves with what the new normal is most likely to entail.
1. A – Acceptance
Sundar Pichai – Alphabet, CEO – spoke to Time on #COVID19 and said that the pandemic is 'a test that we have to pass'.
While restrictions are being lifted the world over and governments are collaborating to facilitate ease-of-doing-business, brands need to be wary of the fact that the pandemic has left lasting impacts on the global economy – the effects of which are still unknown.
The assumption of the oblivion of the virus may lead to detrimental effects on a brand's health. Accepting that the number of fresh cases is slowly reducing, however, the effects of the outbreak are still surfacing in large numbers, is the way forward.
Once brands accept that the effects of the pandemic are here to stay, they can start restrategizing their goals, both for within and outside the organization. Recrafting product line-ups, repositioning existing products and services, focusing on understanding new consumption patterns will all be impacted by the simple acceptance of the pandemic and its effects.
Most importantly brands need to accept that marketing themselves is going to change. Traditional mediums such as outdoors are going to be questionable for a long time to come. Digital-first avenues shall be the future.
With emerging technologies and platform features, also acceptance of such mediums by consumers will make it challenging and convenient for marketers the world over.
2. E – Empathy
Owing to its power of affecting anyone – irrespective of class, caste, creed, race, region – what the pandemic has effectively done is made all of us far more empathetic toward one another. Many had to swallow the humble pie to understand that money is not something that can ensure your safety. Something that the agency and the brand team of Kent RO – an Indian healthcare products company – had forgotten to account for.
The campaign communication focused on the utility of the product – a contactless bread kneader – ensuring convenience. In an attempt to tie in the severity of the situation – that of maintaining hygiene, they focussed their narrative on lack of hygiene of domestic help. And how with the said product, that no longer needed to be a concern.
Needless to say, the brand received flak, was called out for being inappropriate and classist. The backlash resulted in many unfollowing the brand, and some even solemnly agreeing to discontinue using their products.
The efforts that should have gone towards marketing the new and innovative solution, were dedicated toward firstly releasing an official apology and then damage control.
With consumers being more sensitive than ever, brands need to be extra mindful of the repercussions of their communication and product positioning.
Empathy, the underdog for all these years, will now be the frontrunner if used right that is.
3. I – Inclusion
Diesel – a brand that has relied heavily on sex-appeal and has never shied away from shocking people with its use of bold statements, released a digital film amidst the ongoing pandemic.
The movie, simply called Francesca, shows the journey of gender reassignment of an individual and how Diesel has been a constant. Released worldwide in the month of June, which is globally observed as LGBTQ Pride Month, the brand received praise. Members from the LGBTQ community that usually shunned the brand for being unabashed warmed up to it.
Inclusion a principle that has only been spoken of or brushed upon from a peripheral vision is now a ground reality.
The revival of the #BlackLivesMatter and #AllLivesMatter movement across the globe have made inclusion a must. No longer can stereotypes dictate brand stories. What was earlier seen as sensational and considered ahead of its times, is now the new normal.
Embracing inclusion and sensibly placing your brand's narrative is the way forward for impact creation.
A word of caution, being forcefully inclusive or using the matter without actually doing something about it can have severe negative repercussions. However, if the brand has an opportunity to step in and make a difference, the large and ever-growing LGBTQ community is more than welcome.
4. O – Ownership
What the Black Lives Matter movement has also shown us that people are no longer ready to exercise silence. Despite the pandemic, millions of people took to the streets to make their view known. Support did not just come in from America, but the world over.
The populace across many countries risked their lives to make sure that the government and people in power heard their concerns and demands. A brand that can enable people to take ownership of the situation and join their cause will be rewarded.
Credit where credit is due, which is why nobody can deny that brands, big and small alike have not shied away from reaching out in the times of such crisis. From monetary to materialistic, the world has received generous donations. However, what needs to be understood is that the effects of the pandemic are long term and therefore relief too has to match.
When employment protests broke out, what people were demanding were not stop-gap solutions, but systematic and consistent help. That can only happen if companies take ownership and respond so. Therefore, choosing the right catalyst which can be the face of your cause is where brands should converge their energies into and the heavy lifting of the dissemination of the cause for it to become a movement will automatically be taken care of by communities at large. The stickiness of the movement can again be reinforced with timely actions and not just a strong start.
Case in point, back in 2009 when Coca Cola took the ownership to ensure clean water in Africa. The beverage giant promised $30 million to ensure 2 million people received clean water in Africa. It ensured the cause saw the light of day and delivered necessary measures for the next 6 years as promised. The project continues even today, with the company and its community constantly committing and achieving more.
The world and most importantly its people need such brands, now more than ever.
5. U – Unity
'Collective action is the most powerful resource we have', paying heed to these words by Sundar Pichai will have lasting impacts on a brand's legacy.
With Apple and Google collaborating in such unprecedented times to steer the world towards being safer, the man shows not tells. To follow his example is not a choice, it is one of the safest moves a brand can make.
Understanding what you can offer in the form of collaboration is the first step towards uniting your brand with another for a campaign or cause. The marketing world is not aloof to collaborations and consumers always look forward to seeing their favourite brands come together.
The Uber and Spotify collab with value-added services lead to the ultimate personalized customer experience and was a win-win for both parties involved.
There was a mammoth increase in the share of voice of both Hello Kitty and McDonald's when they introduced their limited time for only collaboration.
German auto manufacturer, BMV worked together with the French fashion house, Louis Vuitton to exemplify the common thread they share – travel.
Point being that there are many examples from both the past and present that make a case of uniting strengths. Many FMCG brands in India will vouch for this when during the lockdown they decided to reach their consumers through collaboration with Zomato and Swiggy. If it suits the purpose, pursuing a collaboration might just be the silver bullet that you were always after.
Whatever change in strategy that you may decide to put your money and faith on, remembering the above cues can help you eliminate some of the uncertainty. Most importantly, as Jonathan Midenhall said, 'amazing things will happen if you listen to the consumer'.
Author Bio:
Aditya is the founder of Digital Polo a unique design company that provides unlimited design work for a simple, affordable fee. He also heads a full-service digital agency called Nico Digital.
How Effective Are Facebook Ads in Generating Actual Sales?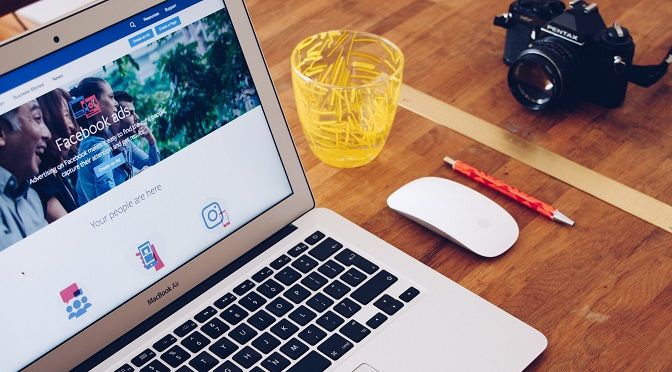 Facebook ads have become an integral part of social media marketing strategies of many companies. Targeting the right audience on Facebook can boost sales for your business. If you want to know the effectiveness of Facebook ad contribution to your top line, read on. You can use this information and use some actionable Facebook marketing tips to create well-targeted Facebook ad campaigns.
How effective are Facebook ads?
Facebook ads generate leads and improve sales effectively as against a popular myth that they don't. However, there are many factors that marketers need to consider for the same. It depends on the quality of creative you use, the target audience demographics, industry competition, etc. When you focus on all the important aspects, these ad campaigns offer great results.
Here is why Facebook ads are effective.
1. Very high number of Facebook users worldwide
As per Statista, Facebook is the world's biggest social network with more than 2.6 Billion users actively using the platform monthly as of 31st March 2020.
Moreover, the audience ranges from 18-year-old grown-ups to 65-year-old. Most of these users check Facebook at different times of the day. So, promoting your company ads at the right time can bring in more sales for your business. The most effective times are mid-day on Wednesday and Thursday as these are the times when Facebook witnesses the highest traffic.
In short, through your Facebook ads, you have the potential to introduce your business to the huge audience available on Facebook, out of which even 0.5% audience conversion can be a game-changer for your business.
2. Easy use of commitment ads
The commitment ads are helpful to target your existing clients on Facebook. These ads will make your client generate a lot of leads for your business. Moreover, these ads can be created to showcase the highlights of your product and also run tempting offers which urges your customers to open your website frequently.
This technique not only helps in locking the customer with your website but also helps in improves a lot in conversions.
There are many types of ad formats available on Facebook, like Image ads, video ads, instant experience ads, etc.
3. Amazing Facebook ad features to plan targeted ad campaigns
As per the best marketing tips on Facebook, it is a costly mistake to ignore the whopping 2.6 Billion monthly users on Facebook. Facebook has an amazing feature of targeting your exact audience. You can do that by drilling down the audience based on their interests, age, location, type of mobile devices they use, etc.
In case you are not sure how to get most leads out of the targeted audience, then try to select the behaviour "engaged shopper". This is one of the tried and tested marketing tips for Facebook to generate good leads.
4. Cheapest of all advertising platforms
Facebook ads are one of the cheapest forms of advertising for any business. As mentioned above, if you know who your target audience is, then you can reach more than 2,000 audiences in less than $10. When compared to other forms of advertising like TV commercials, billboards, Google Ads, etc. this platform is more effective and can offer high ROI if targeted rightly.
5. Increased customer attribution
Through Facebook ads, you can make your brand visible to your customers multiple times. The more times your customers interact with your ads, higher are the chances to convert for your product or services.
In short, FB ads help to increase the chances of conversions with a higher number of impressions. However, the conversions might not be immediate but have a high potential to convert in the long run.
6. Fast advertising results
This advertising platform is pretty fast compared to other social media channels like Snapchat, YouTube, etc. Facebook ads bring in immediate results which help to reach millions of audience daily due to its 1.73 Million daily active users.
If you are looking out to get more conversions for your business in less time, then Facebook ads are the right choice. If you find it difficult to run Facebook ads, you can outsource it to a reputable Facebook marketing agency in Galway or your city.
7. Measurable advertising metrics present
Facebook advertising is not a guessing game. The results you achieve through Facebook ads can be easily quantified. You can get a detailed analysis of the audience, location, number of clicks, cost incurred per click, etc. By installing Facebook pixel on your website, you can track your conversions even easier.
If you want to track the interaction of the Facebook audience on your website, you need to install the pixel tracking code on the pages you want to track. This way, every action done on your website can be tracked on Facebook ads manager.
You can use this analysis report to optimize your existing campaigns to increase the conversion rate and reduce the CPC.
8. Low cost per acquisition
If you get experience in targeting the right set of audience for your business, and also gain trust to your Facebook business page, it helps in reducing the cost per acquisition.
From time to time, Facebook optimizes your advertising campaigns so that you can get more conversions at a pretty low cost. Once you find that Facebook ads are getting dirt cheap for every conversion, you can cut down the advertising costs on other platforms.
9. Impact on off-line sales
Once you start targeting your customers at multiple touchpoints, through Facebook ads, they start visiting your location as well. Many businesses have stated that the inflow of customers to their physical stores have started rising after they used FB ads. So, Facebook ads are quite effective in bringing in-store sales, if targeted rightly.
10. Remarketing ads for engaging website visitors
Have you ever seen the advertisement for a website on Facebook that you just visited? This is known as remarketing. The remarketing ads of Facebook are one of the amazing features that can help to boost conversions of your products.
The remarketing ads target the audience who visited your website in the past but did not make any conversions. Through these ads, you can keep your audience engaged and boost your conversions tremendously.
Facebook ads can bring in repeat business for your products. Once you have the list of your existing customers, you can upload the buyer's data in Facebook ads. Facebook AI will help you to find the customers who are likely to buy your product, based on the database uploaded. The method will not only increase the conversions for your products but also reduces the budget spent on the advertisement.
With the above-mentioned effective Facebook marketing tips, you can utilise the best features of Facebook ads that help you drive more sales for your business. Now that you know how effective Facebook ads are for driving sales, you can invest in a professional Facebook ad campaign.
Get started and experience conversions in less time with a top-notch Facebook marketing agency Dublin serving you with result-oriented strategies.
Why You Should Keep SEO Efforts Going Despite COVID-19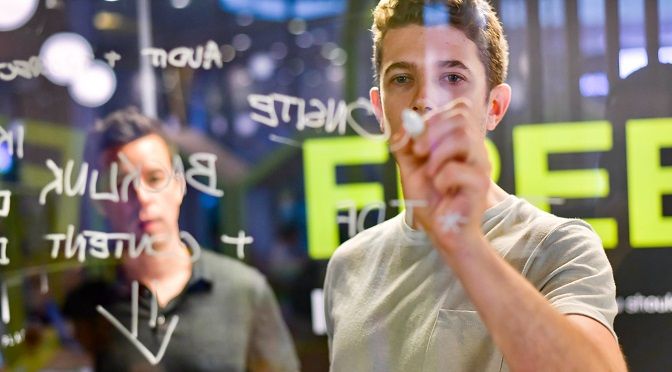 The world is pretty much on pause right now due to the COVID-19 pandemic.
With countless businesses shutting down, it's but normal for companies fortunate enough to continue running despite the pandemic to cut back on certain expenses. In all likelihood, the budget that gets targeted for slashing is the one for marketing. After all, it's pointless to continue marketing your business when people hardly have any chance to avail of your products or services because of COVID-19, right?
The thing is, search engine optimization, a vital aspect of any digital marketing strategy, can help your business weather the effects of COVID-19. Your business may even thrive amidst the pandemic with the help of SEO techniques.
Here are some of the reasons to keep your SEO efforts going despite COVID-19:
Google is thriving during the pandemic
Google, the company that pretty much shaped SEO as we know it today, is going strong despite the pandemic. Instead of giving Google trouble the way it did many other companies, COVID-19 has instead given the search engine giant "coronavirus," a search term that will probably turn out to be the biggest of all time.
With Google holding up pretty well, you can bet that people will continue to search, and the search engine giant will continue ranking. If you stop optimizing your pages now, your years of hard SEO work will go down the drain. If your competitors don't let up on their SEO work, it would only be a matter of time before they snatch your current rankings away.
Chance to break away from the competition
Some of your competition may think that the COVID-19 pandemic is the time to ease their SEO efforts. Take advantage of this mentality and continue pushing your SEO strategies.
With less competition, you get a much better chance of finally putting some distance between you and your competitors in search engine rankings. You'll get so much of a head start that they'll have plenty of catching up to do by the time they resume their SEO efforts.
The need for products and services is still there
However this pandemic turns out, it won't change the fact that people still need products and services, and they will search for them online. If your SEO and SEM efforts continue, it's your business that will be in the sights of people who search for these products and services, all of whom have clear buying intent.
People Have Become More Supportive of Small, Local Businesses
Many communities across the United States have been showing a lot more support for small local businesses, on whom the pandemic has taken quite a toll.
Instead of going for big brands, many consumers are now making a conscious effort to buy products and services from small businesses in the community. Keeping your local SEO efforts for your business going will allow you to reach these people.
The pandemic will end
There is nothing wrong with staying optimistic amid the COVID-19 pandemic. Always keep in mind that history has shown that pandemics come, and pandemics go. That's how it was with the extremely deadly Spanish Flu pandemic of the early 20th century, and it would only be a matter of time before COVID-19 does the same thing.
Of course, many things will change when the coronavirus goes away, mainly if science still does not produce a tested and proven vaccine or cure. Social distancing, wearing masks in public, and heightened hygienic practices will become the new normal.
Some things, however, will stay the same. Your SEO strategy, for example, will continue to be effective at helping you rank well and driving traffic to your website.
If you keep your SEO efforts going during the pandemic, your business will be on top of search results when it goes away.
Tips to Boost Your Business With Online Marketing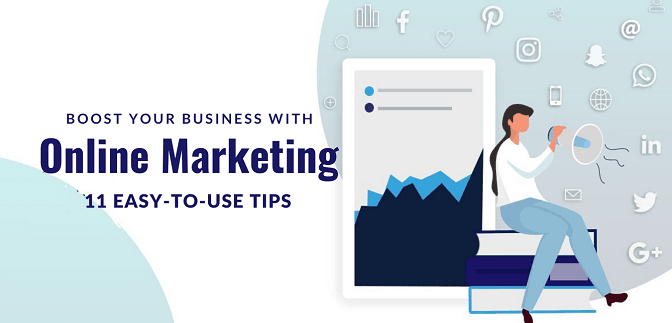 The good old days of storefront advertising are gone. Nowadays, it's not enough to hang signboards, expect people to know about you or your business. Most of the people live in a perception, having a traditional business means, they don't have to make their presence online.
With this view, their customers' reach gets limited, and they have to create more strategies to win back the lost customers.
It's a common thing to say, people would pass by your store and will not stop until they see some special attractive discounts. But, what if they don't check your offer?
Word of mouth referrals is the best way for people to know about your offers and discounts. But nowadays most of the people go online to check out the latest offers and discounts, brands, are offering. People look for proof of the value and reliability of your business offers before they invest money or time.
When you can't wait, to have clients come to you. Go where the customers are going to attract attention and build your following.
Let's know how to market your business online?
Here are some of the easy to follow ways that help in generating high traffic and revenue over time.
Create a website and share content regularly
One of the best ways to promote your business online is by launching a new site and building a website page where it is possible to share top-of-the-line content that adds exceedingly huge value on a daily basis. It's a long-run strategy, as good things don't refund overnight, but all the business owners should try using this strategy.
Developing a remarkable website in your niche or any industry not only helps to bring high traffic by piquing Google's interest but also creates authority. If your brand gains the desired value with the industry, you can easily seek good attention from the customers. Along with it, you can develop desired authority, and also gain a huge amount of sales and visibility.
Use virtually-targeted landing pages and ads
Social Media, especially Facebook ads, provides great potential for reaching a large number of audiences in no time. Considering you are well acquainted with your customer, check out the age, customer interests, location, etc. By knowing their interests, it helps to easily push those customers to the perfect and related landing pages.
Analyze using ad intelligence tools to check which ad copies are trending in your niche and what the best answers for drop shot customers into your sales funnel. Though you need to put in some effort initially, if your campaign is profitable, then it's a win-win moment for all!
Mark up your presence with YouTube tutorials
YouTube works as a great tool to promote your business online. While in the beginning, few things may trouble you, but after having a keen focus on creating useful videos, you will eventually reach a larger group of audience within a short time. YouTube is an all-in-one platform for tutorials, as one can teach, learn, and influence people to buy your products or take services.
But, if you are new to the social media industry and don't know how to use YouTube for marketing. Then it's advised to use a good social media management software, like Socinator, TweetDeck, that helps to provide reports and statistics from time to time for the activities performed with your accounts.
Email marketing helps to develop a healthy relationship
One thing which entrepreneurs should get engaged in is Email Marketing. But to gain good outcomes through email marketing, plan your budget as without knowing the profitable campaigns, it's just another way of wasting your money.
If you are searching to get emails and looking to build a healthy relationship with your customers, then take time, analyze, and track competitors' best promotional and marketing emails and revise your's that are not profitable and do not scale well. There are various analytics tools like Mailgaze, Mailchimp, that create a custom list of websites to monitor.
Mark your presence on consumer trust platforms
Trust is a vital factor that holds back entrepreneurs and business owners from succeeding. As people fear to trust companies about whom they don't have direct knowledge, or with whom they have not got associated with. In those cases, sites like SaasTrac, G2, etc. assist best.
These sites are some of the renowned online review sites in the world and have the leverage to help develop confidence with potential consumers.
Offer free products or services to the company
As per different surveys, people usually get attracted to the things that are available for free of charge rather than paying a nominal price for a new product. So, why not offer your customers a free product or service? You can give a free 10-minutes consultation or a basic service you wish to give away.
Anything you offer, make sure to save the contact details of the customer so that you can contact them easily. If you are providing any service or basic level product, you will get an opportunity to upsell those customers and convert them into paid ones.
Share important company news and events
News releases won't get you media attention right away. Various PR managers use resources like Support a Reporter, or high Domain authority sites like PR Internet, PressreleasePoint, etc. Though you certainly won't get instant news attention by sending out a press release.
However, a press release that has a healthy link profile and is well-written can assist you marginally with SEO. It also gives good exposure to your company to share their services and products to the people.
Share pictures, videos, along with relevant hashtags across social media
There are various high DR sites, where you can share your pictures, videos, that helps to build your brand value. Facebook, Instagram, Twitter are some of the platforms which are loved by all. Use specific hashtags and explanations to better categorize what you are posting about, and follow other people with those hashtags in your industry or niche.
It's not any special marketing technique that will boost your sales, or you would gain instant traffic. It will take time. Yet as long as you add value and are enthusiastic about what you're doing, you're going to rule the market in upcoming months and years. But always like, comment, engage, with other people's posts as much as possible in order to get yourself out there in the beginning.
Create a branded email signature
One of the best ways to advertise your company online is with the use of a marked email signature. Put up the links and other potential accolades that your organization received into your signature account. It helps the people you're in daily contact with to passively promote your business.
Within your email signature, you can also add up links to your social profiles, along with other related links to the pieces of company marketing like articles, digital news, or brochures about your product. Often drop a brief catchphrase or one-sentence tagline about your company and its purpose.
Market your content on Quora & Medium
If you are starting a new domain, and looking to build authority with a good amount of traffic, the best way is to share the content on different marketing platforms like Quora and Medium. Draft a good quality content on your site, try to create a keyword focused, unique, and interesting article. Also, try to work on topics that are trending and help people in some way or another.
After this, write another keyword focused, unique, and interesting article on one of the marketing sites like Quora or Medium. Hyperlink one keyword to the main blog site. It is called content marketing. It's one of the best ways to get traffic to your site.
Feature case studies from your industry
Customers easily trust businesses that have helped people they know. Are you sharing your testimonials and case studies of your biggest clients?
A great way to build loyalty with local customers is by sharing your success stories.
If you're dealing with companies or customers, you can spotlight people in your field who are well connected. Check which clients have a large presence on social media, and ask them to share the case study with their own network.
Start collecting subscribers
It's challenging to keep your customers engaged when you keep covering the same group. Leverage the advantages of your marketing activities by creating a way to catch leads. Add a prompt to your website requesting that visitors sign up for your blog or accept notifications. Otherwise, you will not have a consistent means to build relationships with interested individuals.
A newsletter or quick peek notification is useful to demonstrate your ideas to those who are not sure if they want to associate with you or not. It also helps customers to learn from you and stay invested in your business.
Conclusion
It will take time to create and execute a solid online marketing plan, but doing so can help you win more customers and keep getting the existing ones back. Figure out what digital platforms could work best for you before you create yours, then direct your efforts toward your target audience in those venues. Once you found your niche, try out the above-mentioned strategies and leverage it to promote your business online.
How to Be a Successful Digital Marketer This 2020
Many businesses rely on technology to help grow their brands. People are now on the internet to do their searching and shopping, which drives enterprises to be on the online landscape to target this market. However, because of how fast-paced the world is in right now, many business owners seek help from digital marketers to make their brand work for them.
This demand continues to grow each day which is not at par with the available supply. Because of this, a digital marketer is a top career choice. Those who wish to embark in this career can have a lot of opportunities waiting for them.
Who are digital marketers?
Digital marketers are individuals who specialize in digital marketing. As a digital marketer, you help brands grow their reach, strategize their campaign to make beat competition, and to help augment sales.
Why become a digital marketer?
Digital Marketing is on the boom, and there are no signs of slowing down in the future. Almost all businesses, no matter what industry it belongs, will leverage on the internet sooner or later.
A career in digital marketing has been flourishing over the years and will continue in the coming years. A lot of opportunities will still be available. But what makes digital marketers a choice is because even if you do not have any prior experience in digital marketing, you can still become successful. All you need to start is the determination to learn and willingness to be honed in mastering the craft.
So, how do you become a successful professional when it comes to digital marketing? Here are some tips you can do to make sure you will prosper in this field.
Becoming a successful digital marketer this 2020
1. Enrol in online courses
Technology has offered a lot of opportunities to people who value learning. It has given way to online learning which allowed people to enrol in classes even if they live in the remotest part of the world as long as there is an internet connection.
Enrolling in online courses is economical, and one of the quickest ways to enhance your skills. Online digital marketing courses are available in the market these days, and anyone is welcome to delve into it. This course can also be your first step in becoming a digital marketer. If you have been on the industry already, taking online classes can improve your craft.
2. Learning from the experts
While formal online courses are the way to go, following the footsteps of many digital marketing experts can also help impart knowledge to you.
Key opinion leaders in the industry have already numerous experience under their belt and honed their knowledge over the years of working in the industry. Most of them are into digital marketing themselves which makes it easier for them to discuss and share insights on different social media platforms, search engines, and other online marketing strategies. They are also on the constant lookout for the latest trends and tactics, so you will be among the first to know of these innovations.
3. Take advantage of free courses
While this may not be as detailed as the other online courses, however, free courses can still be very beneficial for you. It may not prepare you for any certification exam, but it can help impart you some knowledge that could supplement your other learning initiatives.
Learning from free courses can still help make sure they grow in your chosen career. If you are still unsure of the career path you want to take, online courses are a great way to go as you are in control of how you study and does not require any monetary obligations.
4. Decide on the path you want to take
Digital marketing is a broad concept, and although it is essential to be an all-around digital marketer, you have to take it slowly as a beginner. If you are a professional digital marketer for a while now, maybe it is time for you to step up your skills and focus on a specialization.
You can either take these different paths in digital marketing:
Social Media Marketing Specialist – Social media has already taken off and is now one of the most critical platforms in digital marketing. Being a specialist in this niche means, you have to create compelling content that will drive engagement with the audience; launch tailor-fitted paid advertisement and design strategy that will boost brand awareness.
Search Engine Optimization (SEO) Specialist – Search Engine Optimization (SEO) is one of the most complicated and most crucial parts of any digital marketing campaign. As an SEO specialist, you need to master the skill of driving organic traffic to websites and making an in-depth study on web analytics and another essential part of SEO.
Pay-Per-Click (PPC) Specialist – As a PPC specialist, you will set up ads that are usually seen on top of search engine results and above all the organic results. As a PPC expert, you will deal with conversion rates analytics, browser cookies, landing pages, microsites, and a lot more.
5. Apply for a digital marketing internship
Any internship program can help build your skillset. It can allow you to expose yourself professionally that can give your capabilities and potential a push forward.
Doing an internship with the right team can help you shape your future as an effective digital marketer. You'll be able to test the waters before you jump right making sure that you will learn from your mistakes and successes.
An internship can also help you determine the path you want to take in digital marketing and the specialization that you want to focus on in your career. Either you decide that you excel best in formulating winning strategies, find strength in analyzing data, or you just want to write fantastic content, doing an internship can help you find the niche where you will shine the brightest.
6. Stay up to date on the latest trends
With the online world changing fast, you need to stay updated to make sure that your efforts in digital marketing are still relevant. Follow major digital marketing sites to pick up bits of information in today's trend. You can also check on influential people on social media for the latest buzz in different industries.
Platforms that offer paid advertising and bank on algorithms release updates every now and so you have to make sure you stay on the loop. Doing this will ensure you that you will become an effective digital marketer; otherwise, all of your campaigns will be outdated.
Technology has made it extremely easy to be on top of every new information regarding digital marketing. Blogs, articles, and podcasts are readily available online. You can keep tabs on websites that offer valuable information.
Final Thoughts
Whether you want to excel as a digital marketing expert or you want to build your digital marketing agency someday, there are a lot of opportunities for you. As long as you hone your craft and make your skills better, you will excel in your chosen career.
Being a digital marketer, you should be quick to adopt as this field and line of work is ever-changing. If you are also doing freelancing, you will be working with different clients who will have different kinds of needs that you need to work on as you progress in your chosen field.
Author Bio:
Ramon Francisco has been writing about technology trends, entertainment, and gaming ever since he left the busy world of corporate HR Tech behind. He currently writes about software and user experiences for Softvire Australia – the leading software e-Commerce company in Australia and Softvire New Zealand. In his spare time, Ramon writes science fiction, collects little yellow men and plastic spaceships.
How to Plan a Digital Marketing Budget for Your Small Business
Small businesses are called small businesses because they have a small workforce and low capital and budget. The biggest challenge that small businesses have to face is the limited capital that they have.
Planning is a very vital aspect of anything that we do, and if done without a plan, believing that everything will be fine and you will succeed is like believing that Santa Claus is real. We understand a small business owner wears multiple hats, and they do not have enough time, but you should understand that planning is very vital to the survival and success of your business.
50% of small businesses fail within five years. The cause is that they spend too much on customer acquisition, but their earning is less than what they spend.
This is why you should plan first and act next. Customer acquisition is essential for the success of any business, and thus you should increase that. One way to do so is by escalating your investment in digital marketing. But, before you do so, you should prepare a proper plan so that this increase does not affect your business's project scope.
This article is to help you in creating your digital marketing budget by highlighting what you should include and what common mistakes you should avoid.
Marketing is needed to increase the profitability of your business, and it helps in the growth of your business. Despite this reason, according to the US Small Business Administration, many small businesses don't keep aside enough money for the marketing cost, or they spend their allocated marketing budget uncontrollably.
Such things happen because many small business owners do not plan everything upfront. They lack experience in developing or implementing a marketing budget. So these are some tips on how to plan a digital marketing budget for your small business:
1. Know your customers
To get the highest ROI, you should know where your audience is, and you should invest in the right place and, in this case, on the right platform. You have to find your audience; you have to see which site they spend most of their time. To find the right audience, you should learn information like:
What is the age group of your targeted audience?
What is the income level of your targeted audience?
What is the geographical area of your targeted audience?
With which brands does your targeted audience regularly interact?
If you are not good at researching or you don't have time for it, you can go with the shortcut.
Find your most significant competitor or the most successful company in your niche. They are in that position because they are doing everything right and thus you should learn from them. Search which platform they use and how their audience is. This way, you would be able to know your right audience.
Once you have found the right audience, this is the time to find out how to guide your audience through the sales channel. You have to evaluate this as you have to find the value of the return that you will get, and this can be done only by going through your sales channel.
Here is what you have to find:
Number of sites visits per day
Total number of leads generated in each month
Total number of leads that converted to sales qualified leads
The total cost to generate SQLs
Total number of leads that turned into opportunities
Total number of opportunities that close as new deals
Average value or revenue for a brand new deal
This can be easily tracked down if you add CRM into your project proposal.
2. Your budget should be based on your revenue
There is a saying in India that you should spread your legs according to the length of your blanket.
In the initial days, you have to spend more on marketing, and you have to take less to your home. Businesses usually spend 3-5% on their marketing. You should not gross your budget according to some percentage. The correct allocation depends on several factors.
You can keep a handsome amount depending on how much you can reasonably manage and based on the impact or result that you expect.
3. Spend your budget wisely
In this step, you have to prepare a plan, and you have to think about where you will invest your money?
Your digital marketing budget should be in sync with your overall strategy, and therefore you should spend on the places that can provide guaranteed leads only. You should try marketing resources that are available at no cost. You should try to advertise using Google or Facebook AdWords as these platforms are easy to track.
You can choose Google AdWords keyword planner to find out the keywords your customers are searching to get you, and thus you can target those keywords to rank on Google search.
The best thing about social media ads is that you can experiment with them without spending a lot of your budget. Therefore you should include this in your project scheduling, and you should try till you find the most suitable social media platform for your business.
4. Test and adopt only the best strategy
Remember not to be stubborn on your budget. There will be times when you have to change your budget, like when you are running another campaign or event to capitalize on some opportunity.
The most crucial thing after framing a plan and executing it is to check the results. No plan is perfect, and there is no guarantee that your plan will work as you thought it would. Therefore, you should not stick around your plan, and you should check if it is working correctly or not. If it is not working properly, you should make the necessary adjustments.
The key to constantly monitor and revisit your plan is in hard work, and you should do the same.
5. Follow the leading competitors
The key to preparing the best possible budget is by researching and understanding the present and upcoming trends of the market.
You should adapt to different technologies and platforms to be in sync with the changes in your niche. Example: if you are using email marketing, you should use trending features like email tracking, contact insights, and automated email scheduling. Therefore you should include this in your project objectives, and you should use this in your project execution.
Conclusion
Just keep your eyes on your goal only and budget and move forward according to your project roadmap. You have to try many times before you hit the jackpot and find the right budget, but the key here is that you should not give up, and you should keep on trying.
Author Bio:
Shyamal is the Founder of SmartTask, an online work management tool that's helping teams be more productive by having clarity on who's doing what by when. Has a penchant for researching and sharing strategies that could benefit a team's productivity.
How Rise of Voice Search Is Shaping the SEO Courses in 2020
Some SEO Courses nowadays discuss SEO in voice search. But what is voice SEO and how should it be done?
Search Engine Optimization, or SEO, is the practice of enhancing the quality and quantity of web content to improve website visibility and to rank high in search engines. There are a variety of SEO courses that are being utilized to improve one's skills. Statistics show that 64% of marketers are actively investing in SEO, while 61% say that improving SEO is their top marketing priority.
SEO may sound complicated, and you may encounter difficulties; but if you are determined, you can make it work. However, there is a catch. If you think you have gotten the hang of it by studying SEO courses before, you are wrong.
Even if you were able to rank up your content, something new keeps on popping up. You have no choice but to keep up with the pace of these digital marketing advances to prevent your business from falling behind by studying SEO courses again.
Voice search is one of the SEO courses topics that is eyed as a game-changer in 2020. Internet of Things (IoT) and smart devices have utilized the use of voice for assisting users. Even in the online marketing world, voice search is being widely incorporated in web browsing to enhance faster and more effective search results. It is also one of the hottest SEO courses today.
What is voice search?
Voice search, as the name implies, is a feature that enables you to browse websites using your voice. The use of voice for activating devices have been around for years now. Studies by PWC in 2019 have shown that 65% of people aged 25 to 49 use the voice-enabling feature of their devices at least once a day. According to Google, 41% of adults and 55% of teens use voice search daily.
Furthermore, 20% of all Google mobile queries are made using a voice search. The use of voice search is not only limited to mobile use. Voice search has also been utilized in the Windows 10 desktop, as 25% of searches are now being done using this operating system using voice.
Voice search keeps on growing over the years. From voice-activated smart devices to online marketing, the use of voice is utilized appropriately, and many users appreciate this kind of technological advancement.
This appreciation is because of three reasons. First, it is faster just to voice out your search rather than typing it. Second, it is mainly for mobile devices. Third, it is more convenient since you don't have to go through the hassles of typing.
Voice search SEO
With the above-mentioned factors that affect voice search, SEO is also affected. Voice search brought a change in different methods of searching. These changes include how people search, where they seek, and how they get search results. Below is a breakdown of how voice search brought a change in these aspects, a reason why we have to study voice search SEO.
How people search?
The main game-changer on how people search is that in voice search, searching is more extended and more conversational. Traditionally, when you are searching for something, you probably just make it short. If you want to know the list of holidays in Canada for the year 2020, you will just simply type this in the Google search bar: "Canada 2020 holidays."
But with voice search, it is like talking to another person. You will use your natural human language and ask Google: "When are the holidays in Canada for 2020?" Because of this, there is a significant impact on keyword research in SEO.
Where people search?
In the past two years, Google reported that "near me now" searches have increased to over 150%. With its convenience, voice search is now being used very often and in many public places. Years ago, you had to go to places with Wi-Fi connection, but today you can simply search with LTE.
Voice search also made searching for places near you easier. For example, if it is your first-time visiting Vancouver and you are craving for pizza, you will type this in the Google search bar: "Pizza parlour Vancouver". But thanks to LTE, location technology, and voice search, you will just simply say: "Where is the nearest pizza parlour that is open right now?"
How people get search results?
Google is becoming more like an answer engine than a search engine. Back then, you need to type out your question, and you will be given ten different links answering your query. But today, the answer is shown right in front of you in the search results.
With voice search, Google just reads the content of the featured snippet for you. How does this affect SEO? The content must be made with a new goal in mind. It should give direct answers to those asking questions. Otherwise, it will be challenging to show your content to people.
Voice search key insights
According to research made by Gartner and ComScore, in 2020, about 30% of web browsing actions will become screen-less. Furthermore, 50% of web browsing will be made through voice search.
Other vital insights of voice search include information about ranking criteria, top local search, and content for voice. These key insights show the importance of voice search to be incorporated with SEO courses.
Ranking criteria
According to Backlinko, taking a look at Google Home provides specific criteria that boost a website's ranking when it comes to the application of the SEO courses of voice search.
These criteria include:
Page Speed. The average time of displaying loads of SERP (Search Engine Results Page) through voice search is less than 4.7 seconds.
About 70% of Google Home pages are formatted with HTTPs.
The sentences are concise, having about 28 words for typical search results.
The average search results are easy to understand, which are shown at a 9th-grade reading level.
Featured Snippet. About 40% of the full search results are from featured snippets.
Domain Authority. In the voice search algorithm, domain authority is prioritized more than page authority.
Top local search
Studies about the use of voice search for web browsing has shown that:
54% of people have used it for reservations on food and drink.
46% of people have used it for inquiring product prices.
40% of people have used it for checking the availability of specific products.
30% of people have used it for booking beauty appointments.
Content optimization for voice search
The following are some insights to be applied to optimize content voice search for SEO courses.
Simplify language structure. In the voice search, remember that it is about being natural and conversational.
Focus on long-tail keywords before long keywords are avoided because very few people search for them. However, with voice search, the average keyword length keeps getting longer and longer.
Use structured data. Use question keywords and include filler words to them. Because using voice search is conversational, the use of question keywords is not omitted.
Reflect on FAQs (Frequently asks questions). Include short and concise answers. These should directly answer questions.
Optimize featured snippets. Google Home and Alexa have a role in giving only one answer, which is featured on snippets. Ranking on featured snippets makes it possible for your content to be visible on these devices.
Ensure mobile-friendliness. We can say that the voice search is mainly utilized on mobile devices due to their convenience.
Create a Google My Business account. A Google My Business account will not just give you a business listing but also lets you easily connect with customers.
Knowledge Graph. This is another SERP feature. Optimizing this will make your content more visible to people.
Strengthen Domain Authority. Many voice search results are just single results, which is why Google wanted to give answers coming from trusted sources only. Let Google feature your site as a source.
Types of Content You Must Include in Your Content Marketing Strategy in 2020
Just like last year, quality content will make or break the deal in 2020. Users keep looking for quality content and they will continue to do the same. With that in mind, it's a great idea to keep looking for new types of content to include in your marketing strategy.
Listed below are five of these that might be exactly what you need.
1. Start your own blog section
As you probably already know, the web is all about blogs. More and more people are using their expertise to start a blog and attract users to their site. Businesses in all industries can also use this strategy to get more potential customers to visit their website. So, if you don't already have a blog section on your website, it's time to create one.
Whether you decide to write about how you do things or what's new in the sector, you'll see more customers showing up. Not only this, but they'll trust you more and be more likely to make a purchase. If you've never run a blog before, taking a writing course before you start is a good idea.
2. Record quality videos
Right now, video content generates more content than any other type of content. There are no doubt videos will dominate in 2020 as well and including them in your marketing strategy is a must. Luckily, creating quality video content is now easier than ever. All you have to do is come up with interesting ideas and connect with experts who specialize in creating this type of content.
What's more, you don't even need any special equipment to create some video content for your social media pages. As long as you have a smartphone, you can record live videos when announcing new products or hosting competitions. Social media users love Facebook Live and Instagram Live videos and will be glad to engage in your content.
3. Create the best infographics
We live in the age of big data and it's important to remember that when creating content. Your job is to communicate complex data to your audience and make sure they're able to grasp it. Infographics are the absolute winner when it comes to big data as they rely on graphics and text to represent complex data.
On top of this, every infographic you post has the potential to go viral and take your content marketing strategy to the next level. Of course, in order for this to happen, you have to create accurate and visually appealing infographics. Your safest bet is to work with professionals who can help you create them. For example, experts at Infostarters make the best infographics and turning to them is a great idea.
4. Post social media stories
Initially, stories were reserved for Snapchat. Now, almost every social media platform uses this format, including Instagram, Facebook, and even YouTube. What users love so much about stories is that they create authentic content. Stories are usually created on the spot, which is exactly what users want. Most companies now rely on social media stories to create the fear of missing out, also known as FOMO.
This is because stories are available for a limited time, thus encouraging users to take action more quickly. Use options such as hashtags and polls to drive people to your stories and grow your social media follower base. If you're on Instagram, using effects such as boomerang and superzoom can make your stories more appealing.
5. Jump on the augmented reality train
Not so long ago, augmented reality (AR) was something you could only see in Sci-Fi movies and video games. Fast forward to 2020 and AR has found its use in various industries. Companies use it to take their user experience and storytelling to the next level. For example, giants such as IKEA create AR content that allows customers to take a look at how products will look in their home.
Customers are able to engage in this content as AR is becoming more accessible and affordable. Not only this, but they view AR content as innovative and something they didn't experience before. Barriers are coming down when it comes to technology and we can expect to see more from AR in the future.
Conclusion
Having a good content marketing strategy has never been more important than it is right now. Include these five types of content into your strategy and there's no doubt your content will reach new heights.
How to Perform a Local SEO Audit in 5 Simple Steps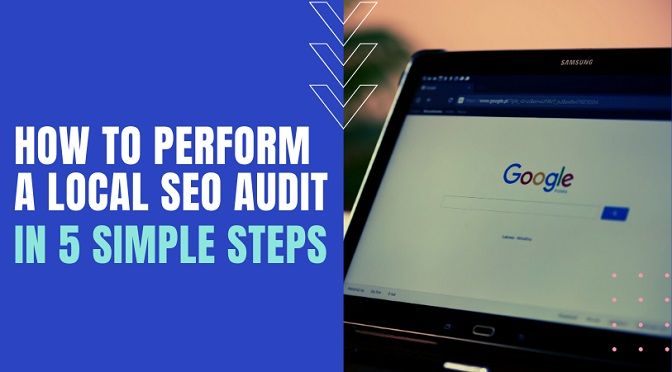 Why perform a local SEO audit?
If you're a local business, you've probably got some competition.
You might rank higher than your competitors in Google, or they might outrank you sometimes.
Understanding why you're outranking your competitors or why they're outranking you is critical to developing a local SEO strategy that will deliver results.
In the end, you want to generate more leads and win more customers, and that means you need to be visible to those local searchers when they come looking.
In this article, you'll learn 5 steps to perform a local search audit for your business that will help you identify the actions you can take to stand out from the competition.
Identify valuable keywords for your business
When it comes to ranking in Google, it's important to understand the search terms people use when they're ready to engage local business, because focusing on these search terms is where you'll want to focus first.
For example, when people type in 'accountants Newcastle' into Google, what results appear?
Google will most likely show a local map pack with three local business profiles from Google My Business followed by organic results from either local business directories or local business websites.
So Google thinks that 'accountants Newcastle' means the user is ready to engage a local business.
What results does Google return for the search term 'how an accountant can save you tax'?
It returns a result that answers that specific question from a website outside of the local area. It doesn't show any local businesses to contact directly and the websites within the organic results may not be as local as the previous search.
So find the keywords for your business that Google identifies as having high local intent and focus on those first. Once you've optimised for those primary search terms, you can start focusing on other search terms that may help create the additional website traffic, but may not generate as many direct leads for your local business.
Here's a list of 4 keywords that an accountant in Newcastle might want to focus on when performing their first local SEO audit:
Accountant Newcastle
Tax accountant Newcastle
Business advisor Newcastle
Tax advisor Newcastle
You'll want to focus on the main services you provide and check the search term both with and without the location in the search term using the techniques we cover in the next section.
Assess your current rankings
Knowing where you appear in Google for different search terms helps you identify how you compare with competitors in your local area.
In order to do that, it's important to understand the two primary search results that Google displays to users performing local search queries.
Local map pack
When a user performs a search query that has high local intent, Google shows a map with a select list of local businesses. This is referred to as the 'local map pack'.
Appearing in the local map pack for valuable search terms can deliver a lot of leads for your business because it's usually the first thing users see. It also shows your businesses star rating from user reviews and links to contact you directly.
Organic results
The standard text results that appear are referred to as the organic results. These are still highly valuable and can generate a lot of leads, but once your business ranks outside the top 5, they become much less valuable.
So you'll want to check to see how you rank in both the local map pack as well as the organic results for your search terms.
It's also important to understand that the user's physical location can play a major role in determining which businesses appear in Google's localised search results.
In order to control where you're checking your results from, you can use a tool like Bright Local's Local Search Result Checker.
Instead of only being able to see what searchers would see from your current location, you can use this tool to check what they see from any location.
The tool also allows you to search on Google Maps so you can see how your business ranks there as well.
Check each page until you find your business and write down where you appear. Hopefully, you're not too far down the list.
Now that you know where you're appearing in the search results compared to your competitors, it's time to check your website to see if you're sending the right signals to Google to optimise your website to rank for those local search terms.
Location signals
When a user searches for 'accountants Newcastle', Google delivers results to the users that it thinks are most relevant for that search term.
So if you're a local business that primarily serves customers in your local area, it makes sense to tell Google what that local area is by referencing it within important elements on your website.
You can refer to a detailed local SEO checklist, but the main elements are below to keep things simple.
Checking your website
There are a lot of places where you can optimise your website, but here are the key places to reference your location on your web pages to ensure your site has a basic level of location optimisation:
Title – The text that appears in the browser tab on the page.
H1 – The main heading on your web page that describes the primary topic of the page.
The above website is not providing any location signals within the primary heading, which makes it more difficult for Google and users to get the right location signals.
You should also include your physical address and phone number in your website's footer and on your contact page.
Location signals on other websites
It's important to realise that Google uses location signals about your business that it gets from other websites as well to determine how relevant you are to users in your local area.
One of the most important signals comes from local business directories like Google My Business, Facebook, Yellow Pages, True Local, Local Search and others.
By having your business name, address, and phone number consistent across all of these directories, Google can be confident that your business is located where you say it is.
Review signals
Reviews play a major role in local rankings because Google wants to show results users will find helpful. So if you're a local business with lots of great reviews, Google will more likely display your business higher within the search results.
Simply check to see how many reviews your business has on your Google My Business profile and compare that with your local competitors. The number and quality of the reviews is an important factor.
It's also important to realise that the content of those reviews and whether or not you responded to them is important as well. So check your reviews to see if the user included any of your primary search terms like 'They did a great job preparing my business taxes'.
Although you can't always control the quality or content of the reviews, it's important to realise that review signals can make a big difference when it comes to ranking, especially within the local map pack.
Checking your domain and page authority
Google wants to display results that most closely match what the user is searching for. In order to do that, it uses signals that it gets from across the internet to tell it which pages are most likely to answer the user's search query.
That's where domain and page authority comes in. Google uses a very complex and secret algorithm to determine how well your web page can answer the search query.
One of the key factors in that algorithm is how many other websites point to your website, and more specifically, to your page.
To put it in simple terms, if no other websites think your business or your website content is worth sending their visitors to, Google probably won't think it's worth sending their users to either.
Now nobody except Google knows how their algorithm works, but the team over at Moz developed scores that closely predict how Google will rank your site relative to your competitors.
Those scores are called Domain Authority and Page Authority. The scores range from 0 to 100 with 0 representing websites and pages that would be least likely to rank and 100 representing websites and pages that would be most likely to rank.
It's important to remember that your likelihood of ranking well in Google is relative to your local competition, so you may not need a very high score to rank well if you provide the right location signals.
You can also check your competitor's scores to see how you're positioned relative to them.
Take action
Now that you've performed a local SEO audit on your own website, it's time to take action.
If you discovered that you rarely mention your location on your website, find relevant places to mention it.
If you don't have many reviews on Google, start asking customers to leave you reviews and respond to the reviews when they come in.
If you realised that you either don't have any local business citations, create some. Or if they're wrong, fix them.
And finally, if your authority scores are below your local competition, take steps to improve your authority by building high-quality backlinks to your website and sharing valuable local content.
How Startups Are Getting Benefited From Digital Marketing?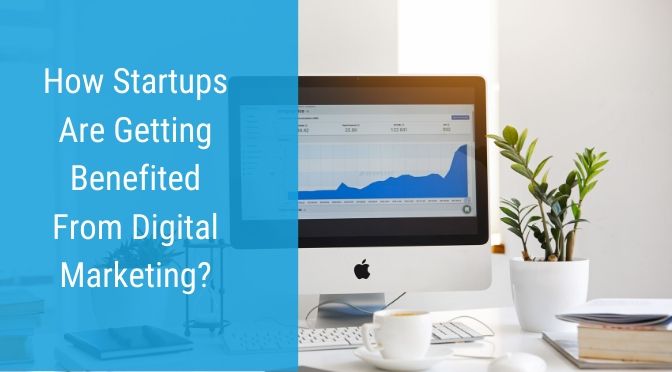 Digital Marketing has become a trend, especially for those businesses or people who want to promote/expand their business to get online customers and want to get their business reach everywhere.
If you are wishing to start a new business but worrying about being thrust against these famous brand names, then Digital Marketing is what that helps your business to stand ahead. Gone are those days when the company has to wait for a long time for their existence.
Nowadays, almost every customer prefer the online approach for research and for buying decision. If you have a strong online identity, your business will be highlighted and become popular within the targeted niche.
With the help of an enhanced digital marketing strategy, a new business can establish themselves in the industry in a shorter period. Also, digital marketing campaigns provide measurable results with driving more traffic, leads, and conversion.
Here are some benefits of Digital Marketing, which can be helpful for startups in growing fast and efficiently:
Improves your online visibility
These days, the first crucial thing for startup businesses is online visibility because most of the consumer search the services and produces on the internet. With the increase of internet users, startups should increase their business presence online.
The main objective of digital marketing is to rank a website on the first page of search engines, brand awareness, and engage people online. So, digital marketing helps your business to establish an online presence and increases visibility. That way, people get to know your business.
Build Brand Awareness
Digital marketing strategy is benefiting the startups to build brand awareness than ever before. Online marketing strategy helps startups in encouraging their customers to give them feedback about their product or services, posting reviews, and ratings.
These positive reviews and ratings increase brand value in no time. With the growing awareness, people may take into account your brand at the time they're shopping.
Cost-Effective
At the initial phase, every startup business has a financial problem, and they aren't in the condition to invest a large amount of budget in marketing campaigns.
So, Digital marketing is one of the cost-effective and cheaper online service providers as compared to traditional advertising methods. Because in a digital marketing campaign, you can quickly boost your product or services among your targeted audience, also you can directly contact your customer. A startup can easily advertise their services and products at a low cost using a digital marketing campaign.
Drive more traffic
Digital Marketing directly helps in driving more traffic in your website. As a startup, you might need a business website, and online marketing is what will help you to expose your business online. If you can rank at the top of SERP, your startup business might get value in no time.
Naturally, it's like if you can provide online audiences what they are looking for or help them, they will surely help you too, and you can quickly drive more traffic on your website.
Connect with your targeted audience
In traditional marketing, marketers do not have the scope to target a specific audience. Those startups who work in a niche market can benefit a lot from precise targeting. You can decide who can view your ads or content through a digital marketing strategy. This allows you to control the targeted audience and, with precise targeting, allows low-costing.
With targeting the precise audience, you can directly connect with the people who are interested in your service or product.
Just for an example, if you own a digital marketing company in someplace (let's say Nepal), your most audience targeting place would be in Nepal. You firstly tend to become the best digital marketing agency in Nepal and focus on targeting people who need such services in that location. This is how Digital Marketing will help you to target audiences as you need.
Final thoughts
With excellent digital marketing campaigns, the startups can grow their business in a short time. Availing a wide range of benefits on online marketing while promoting services and products, many startups are swiped towards it.
Author Bio:
Raphu Shrestha is a Digital Marketing Executive at Digital Terai, one of the leading Digital Marketing Agency in Nepal. She is very passionate about writing blogs on Digital Marketing and SEO. Apart from work, she loves reading blogs and exploring new places.