Digital Marketing
10 Simple Rules to Make an Engaging Infographic
Infographics sharing is the best way to get more eyes on your content and boost engagement. They are convenient for users to read, store and share; that's the reason they are popular among marketers. And most of the companies added it under their monthly SEO packages.
However, creating an infographic is not an easy task. In this article, we will provide some tips on how to make your infographic engaging.
1. Create a catchy title
Your title is the first thing that people will see, so make sure it's catchy and attention-grabbing. Keep it short and to the point. The title plays a vital role in determining whether people will read your infographic or not.
2. Make it visually appealing
Your infographic should be visually appealing. Use bright colors, attractive images, and easy-to-read fonts. Remember that people are more likely to engage with an infographic that looks good.
3. Keep it simple
Don't try to cram too much information into your infographic. Keep it simple and easy to understand. Use short sentences and bullet points. In addition, make sure your infographic is easy to share. Include social sharing buttons and embed code so people can easily share it on their websites or blogs.
4. Analyze your competitors
Check out what your competitors are doing. See what works and what doesn't. Then, create an infographic that is better than theirs. Check their best-performing infographics and see how you can improve upon them.
5. You can also create personas
Creating personas is a great way to ensure that your infographic is targeted and relevant to your audience. By understanding your target audience, you can create an infographic that appeals to their needs and interests.
6. Utilize data
Data is essential in making your infographic engaging. Use data to support your claims and make your points more convincing. In addition, data can help you add credibility to your infographic.
7. Make it shareable
As we mentioned before, make sure your infographic is easy to share. Include social sharing buttons and embed code so people can easily share it on their websites or blogs. You can also promote your infographic on social media or through email marketing.
8. Use metaphors
Metaphors are a great way to make your infographic more engaging. They can help you explain complex concepts in a simple and easy-to-understand way. In addition, metaphors can make your infographic more visually appealing.
9. Keep updating the Infographics
If you're using a lot of statistics and time-sensitive data, make sure to keep your infographic up-to-date. You don't want people to share an outdated infographic. In addition, updating your infographic regularly can help you boost engagement and keep people coming back for more.
10. End with a call to action
Your infographic should have a call to action (CTA) at the end. This is essential in driving traffic to your website or blog. Make sure your CTA is clear and concise. In addition, make sure it's relevant to your target audience.
Top 5 free tools to create Infographics:
To help you get started, here are the top five free tools that you can use to create engaging infographics in less time:
Canva:
Website: https://www.canva.com/
Canva is a free online design platform that helps you create beautiful visuals. It's easy to use and doesn't require any design experience. Using this tool is a great way to get started with creating infographics.
Visme:
Website: https://www.visme.co/
Visme is a free online infographic maker that helps you easily create beautiful visuals. It's easy to use and comes with a wide range of templates, icons, and fonts. You can also add animations and interactivity to your infographics. If you're a beginner, this is a great tool to start with.
Snappa:
Website: https://snappa.com/
Snappa is a free graphic design platform that's great for creating infographics. It comes with a wide selection of templates and tools that you can use to create beautiful visuals. Snappa is easy to use and doesn't require any design experience.
Adobe Spark:
Website: https://www.adobe.com/express/create
Adobe Spark is a free online design platform that's great for creating infographics. It comes with a wide selection of templates, tools, and resources. Adobe Spark is easy to use and doesn't require any design experience.
Piktochart:
Website: https://piktochart.com/
Piktochart is a free online infographic maker that helps you easily create beautiful visuals. It's easy to use and comes with a wide range of templates, icons, and fonts. You can also add animations and interactivity to your infographics. If you're a beginner, this is a great tool to start with.
You can also hire a professional designer:
If you don't have an in-house team, it's always a smart move to hire a professional designer. A professional designer can help you create an engaging infographic that's targeted and relevant to your audience.
In addition, a professional designer can help you ensure that your infographic is easy to share and promote your brand effectively. When you hire a professional, you save a lot of time and energy. In addition, you can be sure that your infographic will be of high quality and engaging.
Wrapping up!
By following the tips and tricks mentioned in this article, you can easily create an infographic that's both informative and visually appealing. Or, you can also hire professional infographics designers from a digital marketing company in India to prepare engaging graphics for your marketing campaigns.
What Are the Musts for Becoming a Beauty Blogger?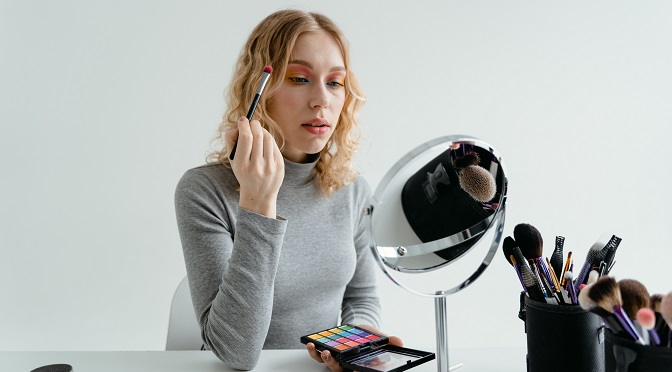 If you ask any beauty blogger, they will tell you it is a roller coaster ride. Sometimes there are quite a few highs, but if you continue to be on a high and think it will continue, you're dead mistaken. Unfortunately, the beauty blogging world doesn't take time to bring a blogger down.
But one thing is for sure the journey is worth the highs and lows, and many successful bloggers will tell you they won't trade the lows for highs because it teaches them. So, if you are thinking of becoming a beauty blogger, you need to know the musts of being a beauty blogger.
In this article, we will tell you what you must do to become a successful beauty blogger and some tips on the don'ts to minimize your lows while enjoying more highs.
The must-dos for becoming a beauty blogger
Before you start your blogging, remember you have to create something new and unique that will help you to stand out in the crowd. Although we have realized that bloggers' success depends on many things over the years, one key area is the content. Remember, content is the king, and not only do you need to write something unique that has style but also your signature.
With the content comes the magic of a photo, so if you write something very basic, remember to spruce it up with the image and keep the latest trend in mind. You have to keep reinventing your content and style to stay relevant in the beauty industry and be successful.
So, here are some of the must-dos for having a successful career as a beauty blogger.
Blogging what you love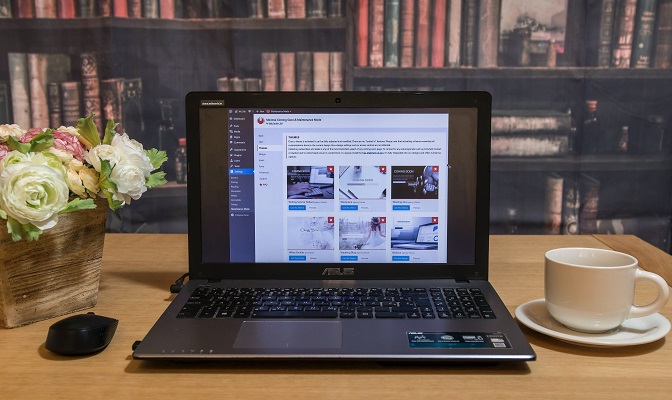 Just because something is in trend doesn't mean you have to mold your style and signature into it. If you want to create a blog that is in trend, you have to use it to your advantage and develop it to the things that you love to talk about the topic.
Blogging is not only about what you think the audience wants to hear; it is also about the ideas and conversation that you want to have with your audience. As a blogger, you need to create and uplift your audience instead of rolling with them. For instance, there wouldn't be an Apple iPod if Steve Jobs didn't anticipate what and how to elevate the audience's needs in the market.
So, don't just write about organic high-end skincare products because it is a trend. Instead, if you are passionate about pharmacy bought affordable skincare products, write about it. Remember, a blog should be an extension of you and not a chore.
Offering something different
Every month you will find hundreds of blogs and vlogs about unboxing. It is pretty standard that the information you get is relatively uninformative. Photos of the box and the products and the description of the items are pasted on the blog. If you are thinking of having an unboxing blog, you have to think outside the box and not jump the bandwagon immediately after the product is launched.
Many bloggers believe that if they don't unbox as soon as it is launched, its novelty is gone. False. Instead, take photos as you unbox the products, keep a journal for a month while using the products and then write about it. You are better positioned to review the box in detail while showing them pictures of unboxing and other aspects of the product.
You must have the right platform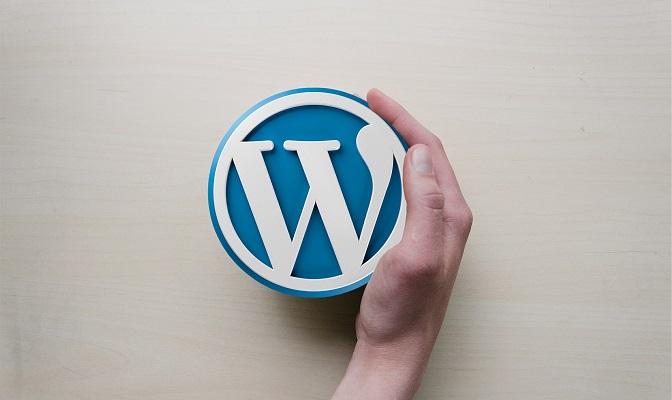 The chances are you will be choosing between WordPress and Blogger. But, before you take the plunge, analyze the pros and cons of these two and other blogging platforms. Don't be shy to ask other bloggers about their preferences and why.
It will help you to select the right platform. Also, you are naming your blog site, just don't think you have to be unique. While that is a criterion, it should also have a name that reflects you, easy to remember for the audience and be a pithy one.
Be honest & professional
Not every product you write about you may be in love with. Remember to write like an audience. Would you enjoy a blog that only has good pointers about everything they choose to write about? The answer is no; you want the give your audience an honest opinion about beauty products.
Don't be that blogger who posts the best eyeshadow in the world and the following week, the holy grail of eyeshadow for another product. If both are good, state that, but if they are not, then write that too.
Also, if a company provides you with products and you don't want to give an honest opinion on the blog, tell the company why you won't post about them. It is being professional. Moreover, professionalism also reflects how you interact with your audience. If someone comments or sends an email, always reply on time.
Post consistently
When you think of becoming a beauty blogger, remember you have to post regularly and consistently. When you start, you can schedule your posts twice a week. In such a scenario, keep a few blogs as a backup so you do not miss posting them for reasons you cannot finish writing. Regular posting helps you to receive a higher ranking over time on search engines.
Remember to use social media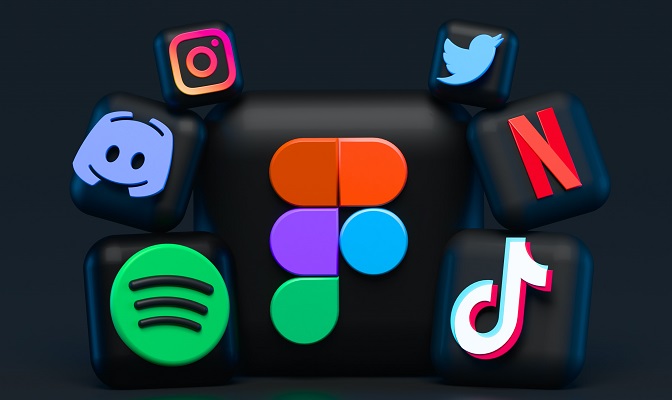 Last but not least, you need to drive people to your blog, and the best way to do it is by engaging people from the beauty industry on medial social channels. While retweeting and sharing the other bloggers' posts and following them back, you can improve the chance to collaborate with them.
Also, use the platform to keep your audience interested in your blogs by regularly posting something unique and special; for instance, post pictures of you under MOFD (Makeup of the Day) or MOW (Makeup of the Weekend).
While these are the must-dos of becoming a successful beauty blogger, there are some don'ts too.
Here is a list:
Don't write anything to fill the space when you have nothing to say.
Always be open to new things and never stop learning because the beauty industry is evolving.
Don't avoid competition by staying away from other beauty bloggers.
Keep a few things to yourself, like the name of your friends and family. personal contact details, and personal email id.
Don't post random and unworthy photos to fill up spaces.
Don't forget to spell check and grammatical errors before posting.
Avoid jargons.
Don't expect to make money from your blogging overnight.
Final words
If you follow these must-dos and keep the don'ts to the minimum, you are on the path to success. Once you find your footing as a beauty blogger, why not think of becoming a beauty influencer. Contact Afluencer to start your journey as a beauty influencer. It is one place where new and coveted beauty brands search for new influencers for their brands. Afluencer puts you across those brands with ease.
Online Reviews – Great for Local SEO, Conversions, and Revenue
If there's one thing that all business owners can agree on, it's that word of mouth is important to their livelihoods. It might be more impactful for some businesses than others, especially local ones, but one thing is for sure.
When someone you trust warns you against a business or recommends a product or service, you take that recommendation seriously. In fact, a massive 90% of people are more likely to trust and buy from a brand that's recommended by a friend.
So what does this all have to do with reviews? In the modern digital landscape, online reviews are the new word of mouth. Studies show that up to 88% of customers treat online reviews in the same way they do personal recommendations. And that's without even mentioning the visibility boost that reviews can provide as part of local search engine optimisation.
Said simply, online reviews are even better than word of mouth because they're something you have more control over. You can cultivate genuine online reviews and use them to enhance your SEO, your conversions, and ultimately, your revenue.
Let's take a closer look at the importance of reviews in these contexts:
Why online reviews are great for local SEO
For those who don't know, Local SEO is about specifically capturing local traffic through search engines. Its ultimate aim is to end up in the Local Pack – the set of three business listings displayed above organic search results in local searches.
When it comes to Local SEO, research by Moz perfectly demonstrates how important reviews are. The Moz team outlines eight different ranking factors websites should consider in order to rank highly in Google's local pack and local organic search results.
In order of importance, these are the factors to consider for ranking in the local pack:
Google My Business (25.12%)
Linking (16.53%)
Reviews (15.44%)
On-page signals (13.82%)
Citations (10.82%)
Behavioural signals (9.56%)
Personalisation (5.88%)
Social signals (2.82%)
As you can see, reviews are the third most important ranking factor. For standard local organic results – which appear below the Local Pack – Moz ranks reviews as the seventh most important. But in any case, they play a huge role in local SEO success. A proper strategy to get more reviews should be created by you and the SEO company you are working with.
But this just scratches the surface of the importance of reviews for SEO.
Here are some other ways reviews boost your SEO:
They provide fresh and relevant content and keywords for your business.
They go hand-in-hand with citations, another local ranking factor. Many websites where you can create a business listing, or citation, also allow users to leave reviews (e.g. Yellow Pages).
They can increase click-through rates when you optimise your web pages for review rich snippets.
Research suggests that people who interact with user-generated content (including reviews) spend more time on a page, which is great for SEO.
How online reviews improve conversion
When we talk about online reviews, there are a few different subsets to consider. There are reviews that you display on your website, reviews that appear on your Google My Business, and reviews that appear on other external websites (e.g. Yellow Pages, ProductReview.com.au).
For Local SEO, the most important place to generate reviews is your Google My Business. When it comes to converting interested viewers into paying customers, you can leverage a range of different types of reviews.
You can use reviews on your website as a form of social proof. This essentially comforts users into making a purchase and can be especially effective on product pages. According to studies, consumers are 63% more likely to buy from a site with user reviews. Furthermore, having just five reviews on a product – compared to none – makes a user 270% more likely to convert into a sale. So you must consider adding a product reviews section in your ecommerce website development process.
Reviews external to your website are also important in creating a conversion. This is because users will search for other positive reviews before confirming their purchase. Overall, 93% of users say that reviews influence their purchasing decision, so having reviews on your website, your Google My Business, and other review pages are key to conversion.
The vast majority of consumers will also read a business's response to reviews, so be sure to respond to all customer reviews and do it with a constructive, respectful mindset.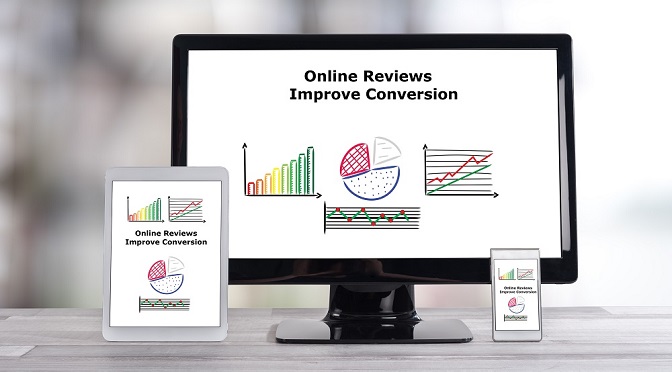 How online reviews impact revenue
Revenue is the end reward for your SEO and conversion optimisation efforts. If you can get customers to find you through reviews, and you can convince them to make a purchase using these reviews, then these reviews have had a net benefit when it comes to revenue.
But let's look at that just a little bit deeper.
SEO is the process of optimising for organic search traffic, both local and otherwise. Not only is 51% of all web traffic the result of organic search, but 40% of online revenue is also the result of organic search traffic.
As well as this, research by Google shows that 4 in 5 consumers find local businesses using a search engine.
If your web presence has been optimised using SEO and Local SEO techniques, including reviews, you can appear at the top of search results and make the most of all that traffic and revenue.
When it comes to conversion, research by BrightLocal shows that people who find external reviews not only visit your website (32%) but visit your business in person (16%) or give you a call (11%). These are all opportunities to secure new customers and grow your bottom line.
Start building your online reviews today.
The best way to generate reviews is to ask satisfied customers to leave some feedback. You can do this in person, via email, in an SMS, and more.
If you want customers to leave a review on a specific site, you can simply request they do that. Alternatively, you can send them specific links in your email/SMS to make things easier. For example, the Supple Reviews Tool can generate a direct link to your business's Google Review page, making it easy to direct users there.
Some places to display reviews on your website include on a homepage carousel, on your about page, and below relevant products and services.
Of course, reviews are only part of the picture. For optimal success, make sure you utilise customer reviews as part of broader Local SEO and conversion strategies.
Author Bio:
Mukesh Prajapati – A Digital Marketer and marketing strategist who works with Supple, a top Digital marketing and website designing agency in Australia. Apart from this, he loves to write blogs on web design, SEO & internet marketing.
Why Brands Should Invest in Content Moderation Services?
User-generated content has turned out to be one of the cornerstones of digital marketing today. It is that pillar on which your brand reputation stands. User-generated content is heard straight from those who have experienced your product up close and personal, which is why customers tend to trust them a lot.
According to reports, the modern internet consumer seems to express 50% trust in user-generated content. It was also found that 35% believed user-generated content is easier to remember. Hence, brands are using several ways to gather useful user-generated content and then capitalize them. This is why we see new heightened demand for content moderation solutions.
However, user-generated content is a dangerously double-edged sword. Not everything published by users can be trusted. However, it is essential to treat every user-generated content with utmost attention, as even when it is not true, it can still cause significant damage to your brand reputation if treated lightly. The internet is a truly dynamic space.
While it can give brands the liberty to target a wide group of audiences from across the world, it can also cause instant damage. And whatever goes up on the internet, stays there forever. So, brands need to study every content very carefully and filter them according to various rules and guidelines too.
Moderating content is a humongous task. Tons of new content is generated on the internet every hour. To keep a check on that huge volume and to analyze it, requires long hours and a keen eye. After all, what may seem harmless today, may turn out derogatory tomorrow. Hence, several brands are looking towards outsourcing content moderation solutions to keep up with the demanding nature of the job.
If you are a brand owner who is still unsure about the importance of content moderation, here are a few points that might help you make up your mind.
Guard your brand identity and customers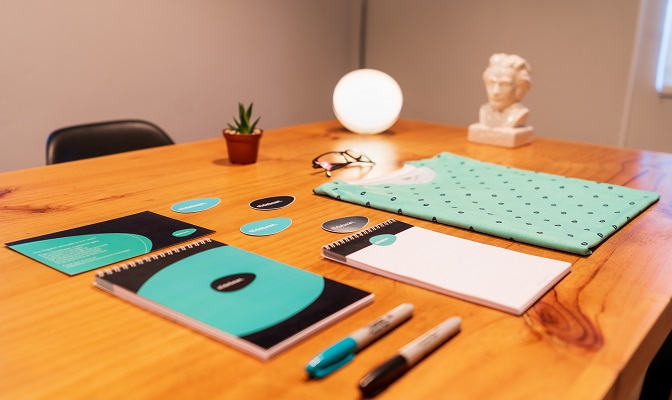 User-generated content helps in driving brand engagement. Online contests are a way to do so and they generate a lot of content. You may come across several users who are not really participating in a healthy way and only want to create a nuisance. This is very harmful to the brand as it diverts the purpose of such engaging contests.
At times, it would be competitors too who are delving into such activities in order to prevent your business from reaping any benefits. Also, we all know how common trolling and bullying is on the internet. It is important that as a brand, you monitor the content that goes around on your platforms in order to maintain a spotless reputation.
When you employ content moderation solutions, such things are brought to the notice immediately. This gives your brand the opportunity to make official statements condemning such activities and taking appropriate steps to curb such incidents in the future. And we all know, such moments are a gift for marketing. You can reaffirm your brand vision and extend an ethical and emotional appeal with your audience which will see returns in myriad ways for years.
Gather insightful user data
Another important benefit of content moderation solutions is that it gives you tools that can help you study the behaviour and expectations of your customer base. Brands do not realize but through content moderation, you can get a deep understanding of how your customers are behaving towards your product and services. As you will keep a check on their online user-generated comments, you will also be able to identify ideas and inspirations for future products.
Content moderation also helps in shaping your marketing strategy. It helps in establishing a grip over user likes and dislikes which will help you strategize your communication accordingly. This way, reaching out to new target groups and onboarding them becomes much easier.
Get healthy brand engagement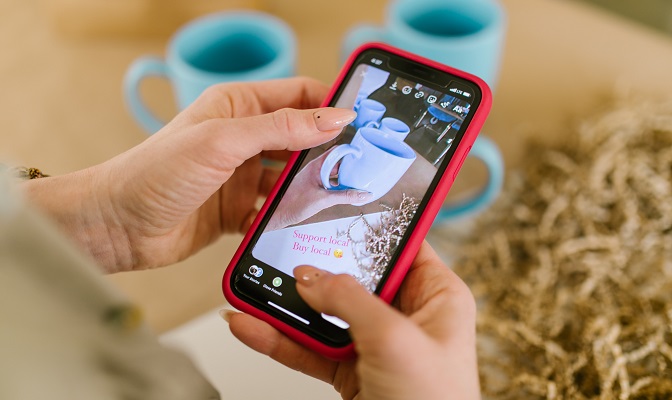 Ensuring the right amount of brand engagement is crucial to keep the brand relevant and alive in customer memory. Through content moderation solutions, you can establish your brand as a healthy space where customers can engage in a healthy way. Such engagement helps boost your brand visibility and rank up your position on search engines.
This way you can always have meaningful traffic coming in that will offer higher conversions and an excellent ROI if you decide to outsource content moderation solutions. Another benefit is that you will also have higher customer satisfaction that will bring in positive feedback and reviews. Such services help in boosting your brand's overall visibility, reputation and revenue.
Bring in new customers
User-generated content is one of the prime factors that bring in new business. This is why we see social media influencers becoming so important suddenly in the whole digital marketing scenario. Moderated content helps establish a clear brand image that allows new customers to put their trust in it.
With cross channel conversations happening round the clock, brands need to check their content all the time. New users can land up on your page at any point and you do not want them to identify your brand with something that you do not believe in. Such incidents can give rise to harmful conversations that can harm the image of the brand.
Final thoughts
Just like online presence for any brand is imperative today, so is content moderation. You do not only need comment or text moderation but also video and image moderation too. Good content moderation solutions are a combination of advanced tools supported by AI and a sharp human brain that understands the context of the content as well.
Such experienced content moderation solutions providers can ensure that every content that goes up on your brand's platforms are aligned with your company's guidelines along with the local law and order requirements too. Every brand must act towards creating the internet a safer place and incorporating content moderation solutions is a necessary step in ensuring that.
Author Bio:
Lisa Ross is a Digital Marketer and Content strategist by profession and works with SunTec.AI, a leading Data Annotation services providing Company. She loves to write insightful Blogs and Articles on Digital Marketing solutions.
Why Digital Marketing Is Important for Small Business in 2022
With the rise in technology, the meaning of marketing has changed. Now, we don't need to do marketing of our businesses by the use of newspapers, magazines or by paper ads. Most people don't use traditional ways to read news, magazines and other stuff.
They spend most of their time on phones, and targeting a large group of audience with the help of their phones is the best way of marketing, which is known as Digital Marketing. You will understand it better with a free Digital Marketing course.
Some people still believe that using traditional ways to do marketing can be the best option for them, but they can only target a specific group of audience. But by the use of digital marketing, they can promote their businesses globally and get more audience.
When any business gets started, the most challenging thing they face is how to get the first customers through the door. Small businesses may rely on traditional ways to attract customers such as ads in newspapers, magazines, print ads, coupon mailers, etc. But the time has changed rapidly with the rise in technology and digital marketing is the future now.
No matter how small a business is, digital marketing will generate leads and convert them into customers. In this article, we will see why Digital Marketing is beneficial for small businesses in 2022 and upcoming years.
Let us see the advantages of Digital Marketing below:
You can increase the reach of many customers globally.
The ability to interact with customers will be so easy with the help of digital marketing.
You can learn what your customers exactly want.
The connection with potential customers becomes easy.
The tracking and monitoring of the products that your customers love to purchase can be done easily through digital marketing.
You can easily get to know your potential customers and engage with them regularly to create your brand loyalty.
You can choose free social media marketing.
Why choose Digital Marketing for small businesses?
Small businesses often need to do marketing for growth. But they use traditional ways to do marketing and the trend of marketing has changed as of now which is digital marketing.
Digital Marketing helps small businesses to increase their engagement with customers, measure results and increase their reach globally. The backbone for a small business to grow into a big business is marketing. So small businesses need to do digital marketing of their business in 2022 and upcoming years.
The importance of digital marketing for small businesses is discussed below:
1. Customers can easily find your business online
When someone wants to purchase the products or services that you offer, the first thing they do is to search online and if you have done digital marketing of your business, then they can easily reach out to you. The people who are curious about your brand, business and the products that you sell, can find out more about you online. And you can easily convert those people into loyal customers.
Nowadays, if customers choose to purchase any product or any service, they check the online presence of the business on websites and social media. Hence, an online presence is a must in this era to expand the business.
2. Reviews help the business to grow
When you start digital marketing of your business and start getting reviews on your website and the social media pages, it will create a reputation of your business among the new people who will see your ad and reviews of the happy customers.
For small businesses, more than 80% of customers check the reviews about the products and the business before they purchase any product. And it is expected that it will increase in the upcoming years to more than 90% of customers who read reviews before any purchase.
3. Check what your competitors do to get more customers
To get success in your business, you need to regularly check what your competitors are doing to increase the customer base. You can get to know the strategies they use in their business. And you can make your strategies and plans for growth.
When you see what your competitor brands are doing online, you will get an idea of what isn't working in your business and what changes you need to get more traffic of audience or consumers on your platform.
4. Engage with your customers to know more about their requirements/issues
Digital Marketing will help you engage with your customers to know them better. It will help you understand their needs in your products and services. And accordingly, you can make plans for the growth of your business. Regularly reaching out to your customers will let them know how serious you are about your business and will make your reputation among the customers.
You can start a conversation about your products with your consumers through a blog or social media, or you can start a survey to get more insights about your business.
The conversation will help you know better what issues they are facing when they use your product and services. Based on the insights, you can make required changes in the services you offer. By doing this, you can build a customer-business relationship that will help you get potential customers.
5. Create a big difference in the marketing of your business
By doing digital marketing, the traditional way of marketing will be changed for your business, and you can achieve your goals in your business easily. The first thing to do digital marketing for your business is to develop a sense of what digital marketing is and how it can benefit your business.
After that, you need to choose the best platforms and tools to help your business grow through digital marketing. Learn how by Digital Marketing certification course.
6. Digital Marketing is cheaper than traditional marketing
There are several reasons to choose digital marketing for your business. One of them is that it is cheaper than traditional marketing. In traditional marketing, you need to do advertising in newspapers, magazines, or print ads, which is time-consuming and costly.
And also you will not be able to get reports and results that helped in the marketing of your business or not. On the other hand, digital marketing will reach out to more customers, and you can easily check the reports and results of your marketing.
How to Learn Digital Marketing Online in 2022?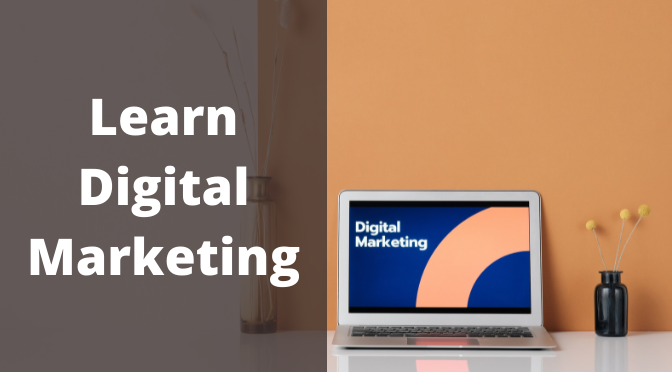 The decision to learn digital marketing will be the starting point of exponential growth in any individual career. Implementation of Digital marketing will open up immense opportunities to any firm. This is the only way to connect with potential Customers very fast.
A digital marketing professional delivers video content and social media posts which creates a very fast impact on end Customers. If you want to be part of the most exciting journey of becoming a digital marketing professional, this is the perfect place to start with.
What is digital marketing?
It is well-known fact that marketing is a way to connect with potential customers and influence them in a very appealing way. Digital marketing is the same but the connection with customers is through digital media. Digital media could be anything from video content to social media pages.
Search engine marketing, web & content marketing, social media advertisements are a few more examples of digital marketing. Communication media is subjective to the digital professional. The most innovative ones will grab the attention of customers.
By identifying and understanding potential clients, Innovative content can mark the ed through the website, branded assets, Video assets, infographics, reviews, and company photos. How to do this? What are the ways? What are current trending strategies etc are obvious questions which are explained below?
There are many strategies in the market right now. Some of the most used strategies are given below.
Where to learn digital marketing?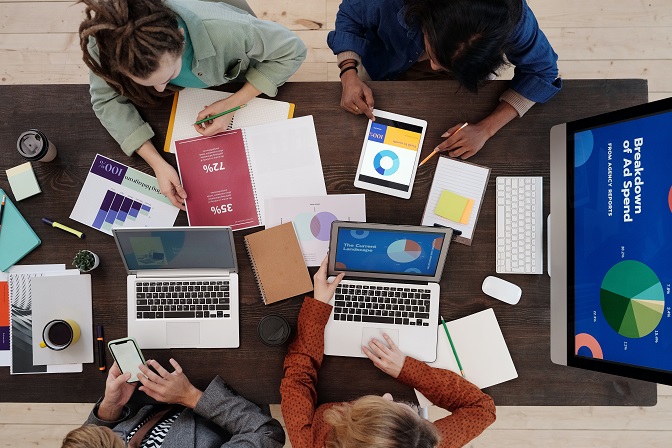 There are many paths to learning digital marketing. Choosing the path depends on one's background and capability. Some can learn through YouTube videos and some through online web pages. But the disadvantage with these platforms is the lack of monitoring. Expertise and skill will not be assessed in this way of learning.
But if an online digital marketing course is chosen, they are well structured and planned to fit the purpose. Fortunately, it is not required to go to school or a classroom to turn into a specialist, an online digital marketing course is good enough to become a digital marketing specialist.
Search Engine Optimization (SEO)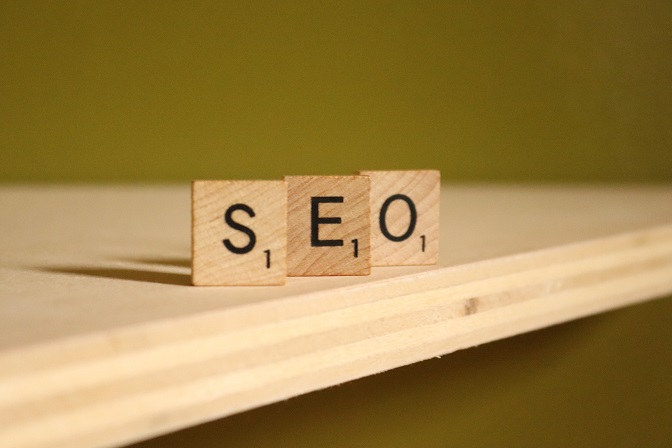 It is known that when a user wants to search for something, a very big list will be displayed which meets the search criteria. Then how can a firm ensure their result on the first page? That's where Search Engine Optimization comes into play.
Digital media marketing professionals make sure to rank their content on 1st page. It takes some skills to get on the front page of Google with Search engine optimization than with paid search advertising, and also it needs huge effort and time.
As a beginner in this field, it is highly essential to know that search engine optimization is not a static process but changes all the time. Reports suggest that Google is changing its search algorithm almost 255 times each year.
That means if you need to become an expert in this field, you have to monitor the changes very frequently and adapt yourself to fit the requirement otherwise you will become obsolete.
Pay per Click
This is simply online marketing where the advertising company pays money for every click. These advertisements can be anywhere on the website. The user only has to click the ad. A preinstalled tool calculates each click and generates costs. For example Google Ads, Facebook Ads are types of Pay per click advertising called paid media advertising.
Learning PPC is not difficult and getting a certificate is also not difficult. The difficult part here is to gain practical experience. A highly skilled professional will combine the results of clicks with other channels like SEO and deliver the best outcome.
Paid Search Ads
This is most extensively used advertising to target potential customers who are actively searching for a product or service. Google or any other search engine allows you to run ads on their Search results Pages.
Please be aware that most of the users are searching on mobile devices rather than a computer. This is evident from various studies. Therefore all the ad campaigns should fit for mobile devices so that all those clicks and potential customers will not be missed. This is highly important.
Paid Media Ads
Google is not the only platform to pay for digital marketing ads. Other platforms like Facebook, Instagram, Twitter, LinkedIn, and Snapchat aloe allow users to pay for digital media marketing. Through all these platforms awareness will be created about business, products, or services which will bring customers to the firm.
Social Media Marketing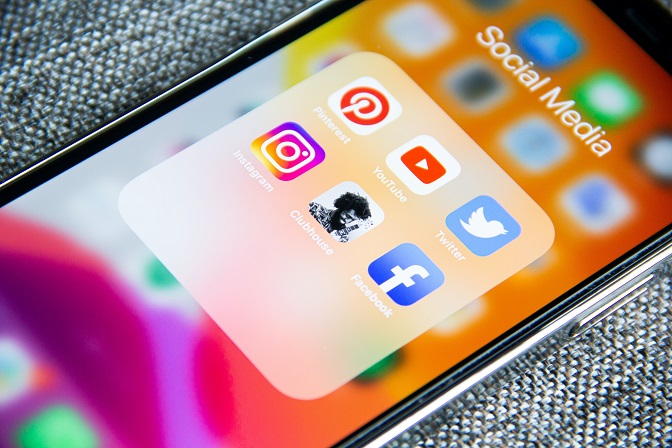 Just like Search engine optimization (SEO), social media marketing is also a free way to use platforms like Facebook and Twitter to market the product or services digitally. The most important aspect of this type of marketing is that there are no costs. This method will be targeted at firms that work on a very tight budget. Therefore this is one of the best strategies that can be used without payment.
Facebook and Instagram are the most widely used networks on the planet with more than 5 billion users. There are many paid campaigns on Facebook and good thing is, Facebook provides online courses to learn these campaigns. After getting expertise in running social media campaigns on Facebook, skills can be enhanced easily about Pinterest, LinkedIn, and Twitter.
Conversion Rate Optimization
Conversion rate optimization (CRO) improves the online user experience to increase the number of users who perform a desired action which is known as conversion. This is as simple as making the users click on a link and sign up for a newsletter.
It will then be the task of the firm to make the newsletter as enticing as possible to users. Firms generally use conversion rate optimization (CRO) to get calls, chats, and sales of their content from their existing website traffic and strive to increase those conversions.
Content Marketing
Content marketing is the next important digital marketing term. As the name suggests, content marketing uses content assets such as blogs, infographics, eBooks, animation, videos, etc to build brand awareness or clicks, also sales. By combining all these elements in the right way, a clear online marketing strategy will be developed for the business.
Inbound Marketing
It was already explained that skilled digital marketing professionals can combine various concepts with the best possible outcome. That is precisely what inbound marketing is about.
An inbound marketing manager will coordinate all the activities of other marketing campaigns to provide an appealing user experience. The overall goal is always the same. Attract new customers, engage them, gain their trust and satisfy them in every possible way.
Email Marketing
Email marketing is the oldest but still effective digital marketing strategy. This strategy will be used to notify offers, special deals, promote new content and also create awareness about the expansion of business.
An important aspect of this strategy is, people who are not very active in social media will be coved here. Therefore sometimes the same ad will be created on different platforms to reach every customer.
Data Analytics
In traditional marketing, it takes enormous time to collect the data most of the time it will be too late for the feedback to reach the firm. Although the product/ services are adapted based on user feedback, it will take even more time to reach the user and in fact, he might have lost interest by that time.
This drawback is no longer available in digital marketing since everything here is completely quantifiable. Digital marketing professionals will have control to decipher which of the digital marketing campaigns are gathering people's attention. If all this information is interpreted properly, what to do next will be determined and improvements can be implemented.
Native Advertising
Whenever someone finds an interesting article, they get immersed in it and continue reading similar articles. This is because of the native advertising strategy adopted by various digital marketing professionals. In all those articles, a list of suggested articles will be placed at the bottom in a very attractive way.
This also comes under content marketing because it uses content to attract clicks. Sometimes a user will even lose track number of clicks he has done and the amount pent. That is the beauty of native advertising. Moreover, it is often difficult to identify because it is generally mixed with non-paid content recommendations.
Learning through YouTube or blogs: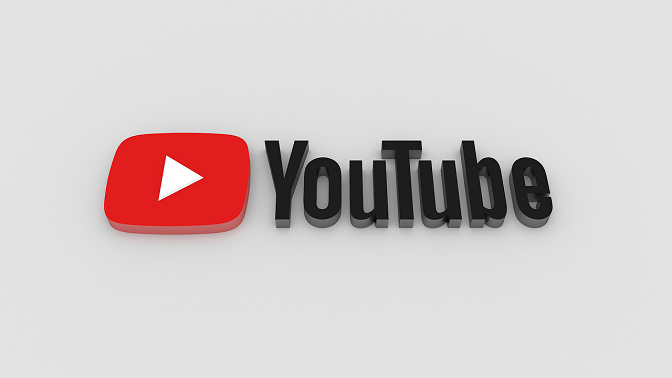 If you choose to learn through youtube or blogs some homework is required to create the curriculum. First of all, all the concepts need to be listed out. Sometimes there are similarities between concepts and sometimes one cannot learn a particular concept without learning the previous concept.
Therefore it is highly essential to determine the chronological order of study. Once everything is determined, it will be easy to gain knowledge one by one.
Many business experts share their insights of knowledge and case studies. Some of them even show how they approached the problem and the difficulties they went through. Knowing these details gets build-up, which could come in handy in the future by knowing these details. There are many newsletters for which you can sign up.
Concepts like SEO are basic principles of digital marketing that can be attained with practice, everything else comes after that. Self-assessing and creating dummy work or even freelancing for this topic makes you an expert.
By composing your articles, making them SEO optimized and having them published on the web, you can improve expertise. Note down all the keywords with the high search volume and bring them in the form of articles into the blog. This will rapidly increase traffic to any website.
Experts suggest that you should start with SEO:
Almost all the concepts used in PPC, content and social media marketing are based on Search engine optimization techniques. Since this is interlinked with other concepts, learning this concept will make other concepts easier.
Practice as many times as possible:
Certify your work which will showcase your skill and add advantages to your resume. Many websites provide a certificate. For example SEMrush
start working with experienced digital marketing professionals. By working with them all the theoretical knowledge will be converted into practical knowledge. You will also get good guidance and important tips.
Start your website:
Pup a topic and start writing your views on this topic. The topic can also be digital marketing. If you start writing this topic, you can also assess how good or bad you are at the topic. You can use all your learned techniques on your website and start exploring unknown territories. In this, you can witness improvement in skill.
Never stop what you are doing. Revise and revisit the learned topics:
This is a field that changes very fast. Never forget the quote "Update yourself or become obsolete" when you are in this field. All those social media firms and websites getting innovative and adapting themselves throwing challenges on digital media experts.
Conclusion:
If you are passionate about digital marketing, you will have to put honest efforts into learning concepts, improving skills, get ambitious about this topic. A well-defined procedure and honest hard work can bring good results.
In any field, not just in digital marketing, execution requires significantly more time than understanding the concepts. Expertise improves with the amount of work done and time spent.
Although it is very easy to learn digital marketing through videos and blogs, we completely recommend enrolling in an institution because they are well trained to make you learn and they give valuable feedback and improvement suggestions.
Many firms are now searching for people who are highly skilled in making a 3 degree incorporated marketing plan and executing them with efficiency. All those firms out there are looking for professionals who can accomplish their targets.
In this competitive world, accomplishment is not enough, exceeding a target is required to turn yourself into a demanding professional.
Since there is huge demand and immense opportunities in this field. This is the right time to dig deeper and add this feature to your resume. Demand for digital marketing professionals increasing day by day. The recent Pandemic accelerated the opportunities and portrayed the significance of digital marketing professionals. This has become a trend now.
8 Effective Ways to Promote Your Business in 2022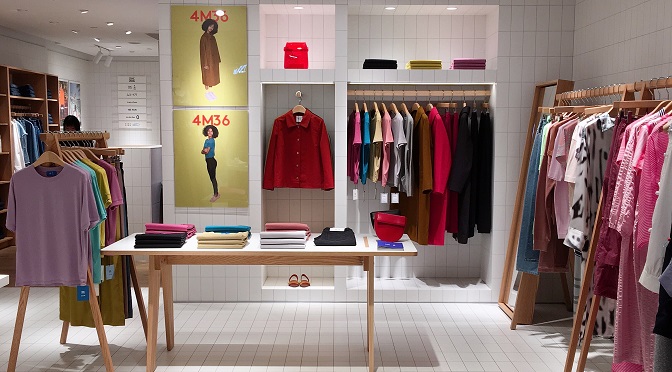 The ways to promote any business have dramatically changed over the years. From using flyers to announcing new products on newspapers, radio, and Television, and not to mention the rigorous physical booth campaigns, business owners now have a more efficient way of advertising.
By far, almost all thriving businesses have shifted most of their advertising efforts from the traditional ways to digital strategies. The change became more dramatic in the past year as the Covid-pandemic hit the world.
In a survey done by UNCTAD that involved 3700 shoppers from 9 different countries, they showed how the health crisis accelerated the shift of consumers to digital stores. And with the Covid-woes still lingering around, the organisation assumed that the current online shopping trend is likely here to stay.
To help struggling businesses transfer their campaigns to the cyber realm, we are listing 10 foolproof ways to promote online.
How to promote your business online in 2022
Today is the best time to jump into the competition of selling your offers online. However, with all business owners in your niche also resorting to digital campaigns, you need to be creative in using the strategies we're listing below to achieve your competitive edge.
1. Pay Per Click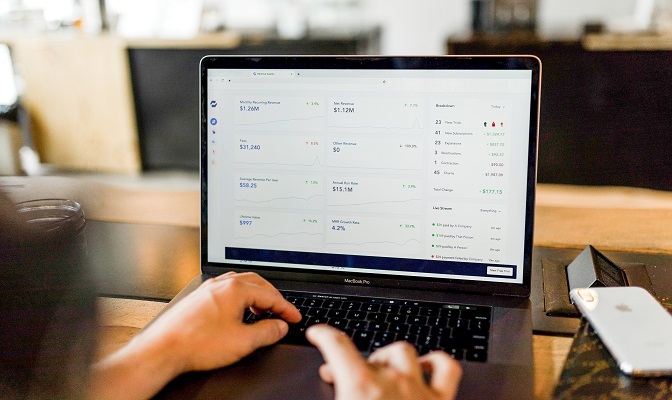 Google may seem to be the ultimate library of all information existing in the world but make no mistake. This search engine is in fact an advertising machine and Google is making a big chunk of cash from its Google Ads platform.
HubSpot lists down the latest pay-per-click costs for hot keywords and the legal industry spends as much as $1090 for its CPC campaigns.
The biggest advantage of PPC advertising is that the promotion is straightforward. It targets specific markets using keywords that web goers are clicking according to the data recorded by Google. Hence, business owners are sure to see conversions in their niche campaigns.
Perhaps, the biggest downside to using PPC is the tight competition. Many companies are also running paid ads on Google. This prompts first-time users of PPC ads to be more strategic in choosing keywords to invest in and the market to target. However, the competition also means that this digital marketing strategy is effective.
2. Social Media Ads
Another paid digital marketing strategy is putting up an ad on social media. More than half of the people in the world are hanging out on social media platforms. The population grew significantly last year when lockdowns started.
Facebook alone gets 2.6 billion active daily users as recorded in the first quarter of 2020. Roughly 8 million of this population are advertisers who belong to small to mid-sized business groups.
There are limitless benefits to advertising on social media. First is the high probability of being seen by your target market. The second is the creative ways you can post your ads. The third is the many platforms you can publish your ads on including Linkedin, Facebook, Instagram, Twitter, and Pinterest among many others. SEMrush noted that in 2019, 94% of marketers are actively posting on social media.
3. Email Marketing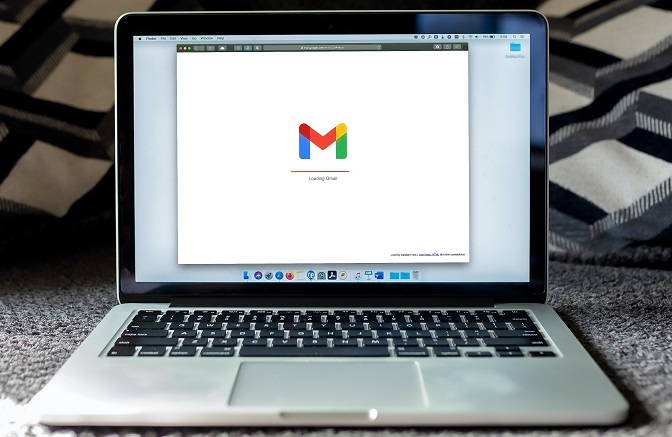 While many digital marketers claim that email marketing is dead, this digital marketing strategy is actually thriving. Hubspot deems emails are still relevant these days with 80% of marketers reporting an increase in email engagement as measured in the past year.
Personalisation is one of the effective tricks used by marketers in engaging recipients. Consumers feel important when businesses talk to them in a more personalised way, which in turn convinces them to check the offer they received as a form of gratitude.
Furthermore, marketers can send gifts in the form of ebooks to convince their leads to check out their offer. Here, business owners can come up with entertaining but relevant topics to write about in their ebook and use the best PDF editor of 2021 to present the document more engagingly.
Finally, email marketing allows business owners to convert their leads into repeat customers. By having them sign up to your website to get regularly enjoy a perk or receive more offers in the future, retention can be ensured.
4. Influencer Marketing
Influencer marketing is a relatively new digital promotion compared with other digital strategies we're listing in this article. Although new, business owners are already realising the advantages of using micro-celebrities in promoting their products or services. In fact, Statista reveals there were 3.7 million paid posts made by micro-influencers on different social media platforms in 2018.
Influencers used in this strategy have at least 10,000 followers and are paid to post photos or videos of them featuring the products/services assigned to them. This trend follows the A-list celebrities who do paid advertising for big brands. With so many people idolising them, the products they promote are always getting attention and many people are trying them too despite the price.
5. Video Content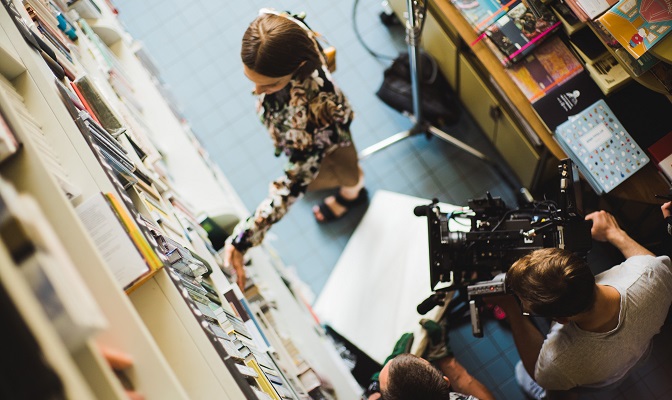 YouTube is among the most-used social media platform by marketers in the past decade. Just look at how many vloggers there already are. Even kids are making a hefty amount from their YouTube channels by simply enjoying the toys they love the most.
Videos are always more engaging than written content. They are the traditional "immersive" methods of advertising before virtual reality and augmented reality happened. Since its launch in 2005, it has grown to become the most popular video library in the world where 80% of YouTube's watchers are aged between 18-49-year-old.
With that many users, business owners learned to invest in channel owners who have a great number of subscribers. So, apart from advertising on YouTube, they also get influencers to do videos of their products or services and have them published on their channels for a more engaging exposure.
The biggest advantage of using high-quality video content for promotion is that it is an effective way to educate shoppers. Many consumers value their money and they want to be sure about a product before they finally hit the buy button. They depend on video reviews to get a virtual experience of the product or service. Once they hear and see everything they need to know, they make the purchase.
6. Joint Ventures
Joint ventures are one more digital marketing strategy that's gaining traction today. Two niche businesses with the same target market are partnering to give the ultimate solution to consumers. Take the toothbrush and toothpaste for example. They are non-competing businesses but they cater to the same group of consumers and offering a solution to a similar problem – tooth hygiene.
A partnership between related businesses can add value to their respective products or services. This way, they can expedite the growth of their sales. Another advantage is when you can partner with a business that already has an established clientele. You can leverage the trust of partnering with them to convince more consumers to try your product or service too.
7. Free Webinars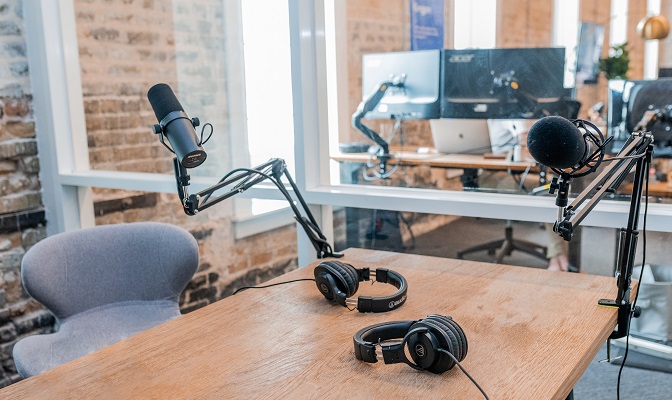 Consumers love freebies! Whatever that is that's being offered, as long as they are free and relevant, they'll grab it.
Offer a free webinar as an introductory or preview of your product or service. This is a great way to interact directly with your leads and a good opportunity to convince them to buy.
For instance, you are offering photography lessons. You can give a free, basic webinar on shooting portraits using mobile phones. This way, your leads can gauge your knowledge and skills in photography. And when they feel like they've gotten valuable ideas from you, they're very likely to invest their money in your paid lessons.
8. Organic Web Traffic
Finally, we came to the most affordable strategy of promoting your business in the year 2022. To succeed in generating lead and turning them into your customers, you first need to make them find you online. But how do you do that when you are practically just starting your online journey and when there are tons of businesses that are successfully making money online?
The answer is SEO.
Search engine optimisation is a way to understand how consumers are finding products and services online. It teaches you what kind of questions they ask Google about a certain product; what makes them buy; and what your competitors are doing to sell their products online. In short, SEO is your ultimate online marketing guide.
While it sounds very ideal to use organic strategies, SEO needs a lot of effort to make it work. Google stores millions to billions of information on different products or services and you need to beat others to the top search results for web goers to notice you. And since this isn't paid marketing, don't expect to see results instantly.
Succeeding in SEO requires patience. Create well-written contents, focus on link building, invest in creating your video content and podcasts and share them on social media. Publish more of them and in time, you will enjoy the many benefits of including SEO in your online marketing techniques.
Key Takeaways
The strategies for promoting businesses have changed and if you want to stay in the competition, you need to learn and follow the trends. It is important to keep in mind, though, that in doing digital marketing, you need to do some sort of tracking to see whether your efforts are paying off.
There are numerous tools available online that you can use to measure your conversions. They can also help you pinpoint which of the methods you used are working. When you find what's effective, focus on that strategy until you establish a good online presence. Later when you're already able to create your loyal network, then that's the time to try the other digital marketing techniques.
AUTHOR BIO:
Engineer turned Writer. Donna found a deeper interest in expressing her thoughts through words rather than numbers. With four years of experience, she has now mastered different writing styles. Writing Technology Blogs for the computer software shop Softvire Australia is her latest stint. After work, she morphs into an anime and TV series fan.
5 Best Social Media Plugins to Increase Your WordPress Visibility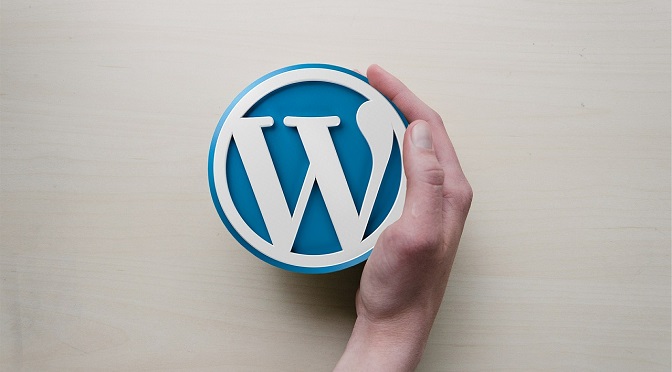 The trend of Social Media into marketing is continuously increasing among marketers, and they are trying every possible way to boost their social media marketing.
With over more than billions of active users, Social Media is converted into a universe of social media content that is freely accessible and available to anyone using social media channels.
Marketers use social media content on their WordPress website to increase creative content, which is also available for free.
But how will you apply this content to your website? Thus, with the help of social media plugins for WordPress, you can simply and easily embed social media content on your website.
In this blog, we walk you through five popular social media widgets for your website.
Why use social media plugins
Social Sharing icons make your website look more authentic and appealing. Adding these icons on WordPress websites help in increasing traffic, audience engagement, and social proof of your website.
With the help of Social Media Plugins, you will be able to add social media images, videos, texts, icons, and other types of social media content on your WordPress website, giving your audience a similar social media experience to your website.
It is not that you cannot display social media content on your WordPress website without using social media plugins. Still, these tools will help save your time and make adding social media sharing processes smooth and simple.
These social media plugins are specially designed to build and amplify WordPress websites with fascinating, entertaining, and engaging content to your website.
Hence, check these below given social media plugins to add and embellish your website from the universe of social media content.
1. Taggbox Widget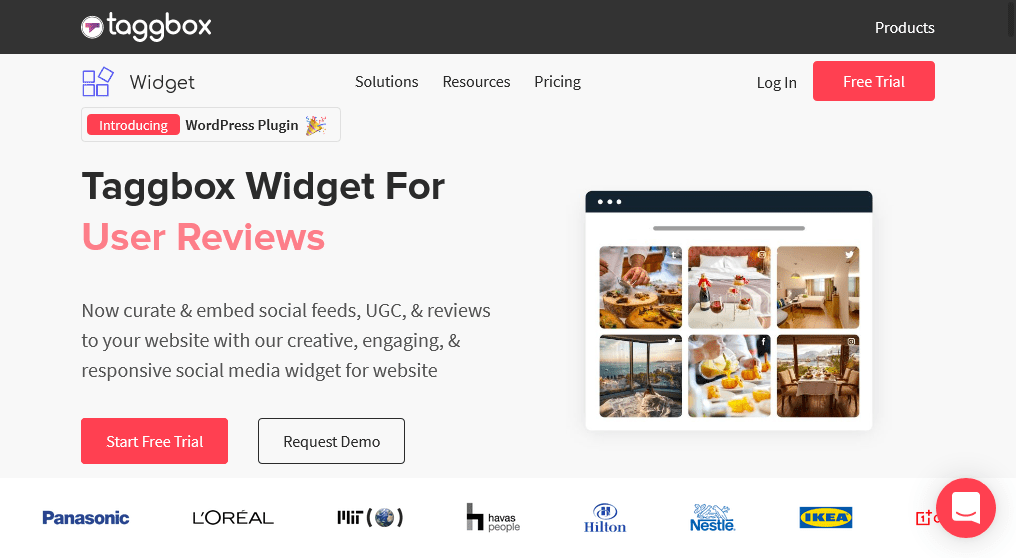 Taggbox Widget is a popular and highly used social media plugin by WordPress website owners. It is a powerful plugin that allows users to create fascinating social media widgets and insert them into their website without coding.
Taggbox Widget is integrated with 15+ major social media channels, which means you have great opportunities to collect this freely available content and display it on your website with a single plugin.
With the help of Taggbox Widget, you can collect social media content using hashtags, mentions, tags, handle, keyword, etc. based on the social media channel you choose.
Moreover, Taggbox Widget has multiple features and functionalities that comprise feed creation, customization, moderation, and analytics to make designful social media content for your website.
One thing that attracts most users is that Taggbox Widget is easy to use and requires a few steps to create a beautiful designed social media widget for a website.
2. Simple Social Icons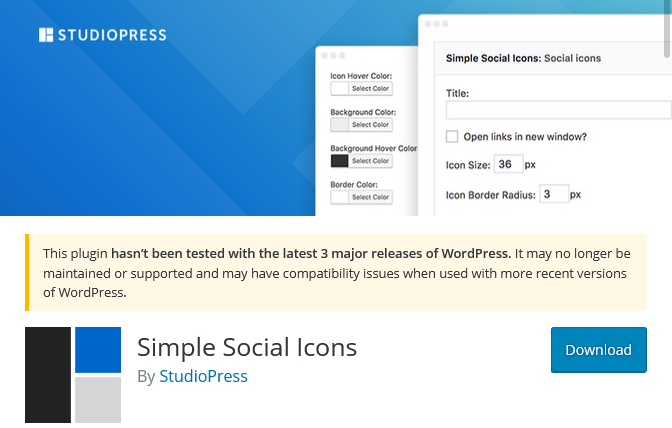 Simple Social Icons is a popular tool to add social media icons to the website. It provides small and enticing social icons for more than 14 social media channels with clickable icons that take your website visitor to your social media account.
You can install this plugin directly on your WordPress website backend and activate the plugin. Once you activate the plugin, you must connect with all those accounts that your website or business has a profile on those available social media accounts.
As you connect with the social media accounts, you can then showcase these social media icons on the sidebar of your web pages.
3. AddtoAny
AddtoAny is a social media tool that is also available as a WordPress plugin to integrate social media channels into the website. You will be able to add 18 social media icons on your website, with all major social media icons and others like Amazon Wish List, WhatsApp, Balatarin, AOL Mail, Email, and App.net.
With social sharing icons, standard & floating social share icons, and a universal social media menu. AddtoAny is a popular social media sharing plugin integration with Google Analytics integration that is impossible with any other Social Media Plugin for WordPress websites.
4. Sassy Social Share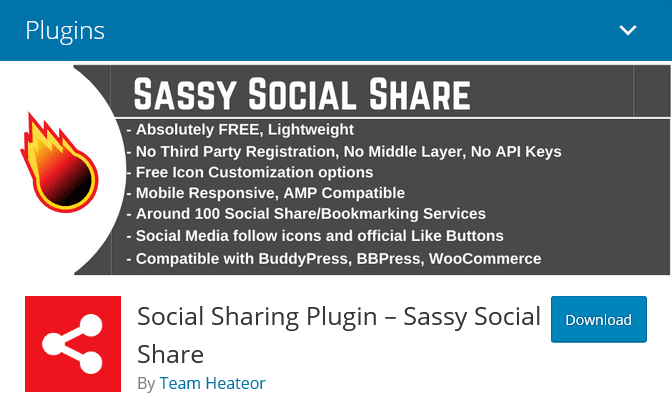 Sassy Social Share is known for its charming and delightful integration of social media channels into WordPress web pages. It offers tons of options to design social media icons in the way you want to display them on your website.
With this social media WordPress plugin, you have the freedom to showcase social icons in the form of buttons or to float sticky social bars on your website page.
5. Revive Old Posts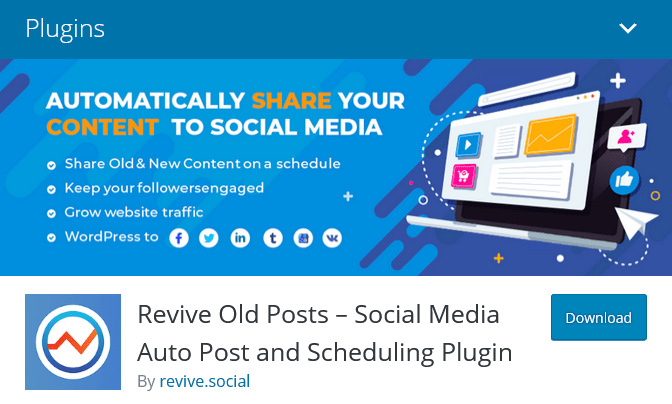 Revive Old Posts social media plugin helps you to automatically update your social media account by uploading social media posts.
It is not possible to update regularly or upload content on social media accounts. Hence, Revive Old Posts fetch the older posts from your social media accounts and reshare them on your time so that your social media account stays active.
Moreover, Revive Social Posts also offer functionality to display social media content on your WordPress website in an easy way. So it is a perfect tool for your social sharing purposes.
Wrapping It Up!
That's it. Social Media is booming, increasing the growth of the business. Now marketers can reach their targeted audience and easily engage them with the power of social media content on their website.
Start using social media content on your website and make a huge impact on your audience. There are free-to-use tools and offer premium plans based on your website engagement needs.
Digital Marketing Books for Beginners in 2022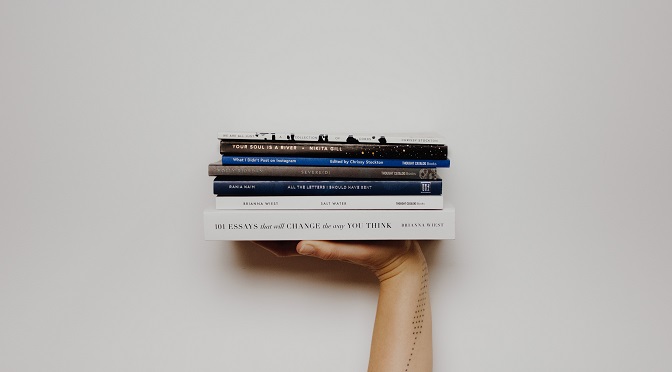 Digital Marketing is in a developing state, where no one knows what will trend. So, here we have tried to put together the list of the best 10 digital marketing books that every beginner should read. These books are users friendly, relevant and well crafted, which will boost your confidence in digital marketing.
1. Marketing 4.0: Moving from Traditional to Digital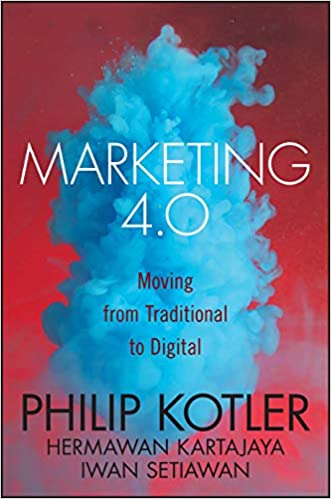 Author: Philip Kotler
About the author: Philip Kotler also known as Father of Modern Marketing, is an American marketing author, professor, and consultant. He has written more than 80 books, largely in the field of marketing. Some of his famous books are Marketing Management, Principles of Marketing, Kotler on Marketing, Marketing Insights from A to Z, Marketing 4.0, Marketing Places, Marketing of Nations and much more.
About the book: Marketing 4.0: Moving from Traditional to Digital is a much-needed book for digital marketers. This book talks about the traditional shift methods of marketing from traditional to digital. It covers the combination of online and offline marketing approach interactions between buyers and sellers.
2. Digital Marketing for Dummies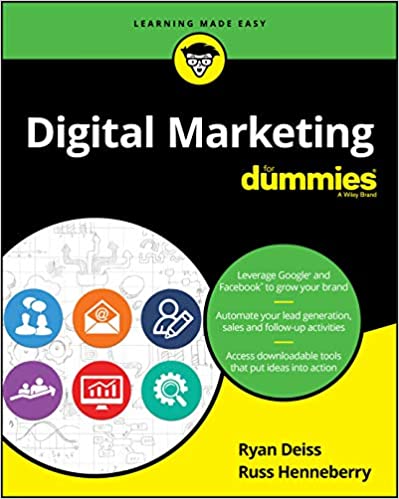 Author: Russ Henneberry and Ryan Deiss
About the author: Ryan Deiss is an entrepreneur, author, and investor. He wrote many books in the field of digital marketing. Russ Henneberry is the co-author of digital marketing for dummies. He is a digital publisher and content marketing expert.
About the book: This book is a guide to digital marketing strategies and tactics that a marketer can use to establish and increase brand engagement. This book has everything from SEO to content marketing that a digital marketer in the initial stage requires. This book also helps you design tailor-made campaigns, increase visitors and keep the audience engaged in your brand.
3. The Power of Visual Storytelling: How to Use Visuals, Videos, and Social Media to Market Your Brand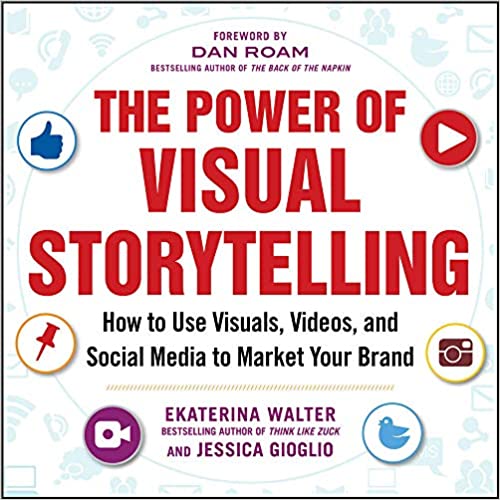 Author: Ekaterina Walter and Jessica Gioglio
About the author: Ekaterina Walter is currently is the best selling author, international speaker and globally recognized business and marketing innovator. She is the author of Think Like Zuck, The Power of Visual Storytelling and The Laws of Brand Storytelling. Jessica Gioglio is a leading digital and social media strategist and co-author of The Power of Visual Storytelling.
About the book: This book is stuffed with a lot of visuals and examples from leading organizations. The power of Visual storytelling shares various detail methods on how to expand and strengthen your brand using images, videos, infographics, presentations, and other rich media.
4. The Zen of Social Media Marketing: An Easier Way to Build Credibility, Generate Buzz, and Increase Revenue
Author: Shama Hyder
About the author: Shama Hyder is an Indian-American entrepreneur and author. Her name was highlighted in the Forbes top 30 Under 30 list in the year 2015. Apart from The Zen of Social Media Marketing, she is also the author of Momentum: How to Propel Your Marketing and Transform Your Brand in the Digital Age.
About the book: The zen of social media marketing elaborates on how social media can be a successful tool for marketing your product and services. This book outlines the strategies to expand and grow your business using social media tools without much hassle. It talks about people's mindset and how many organizations are failing to take advantage of social media. The Zen of Social media marketing highlights how to use social media tools such as Facebook, Twitter, LinkedIn, step by step.
5. The Art of Digital Marketing: The Definitive Guide to Creating Strategic, Targeted, and Measurable Online Campaigns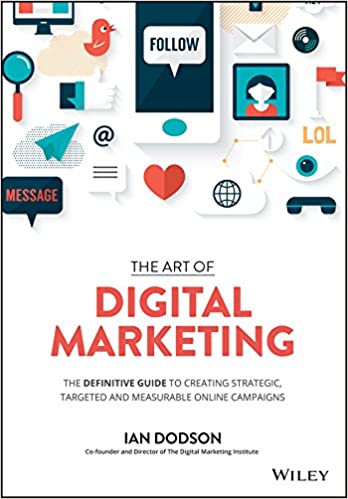 Author Name: Ian Dodson
About the author: Ian Dodson is the founder and president of the Digital Marketing Institute(DMI) and author of The Art of Digital Marketing.
About the book: The art of digital marketing has everything from A to Z that a digital marketer should know. This book highlights the Innovative procedure for a successful digital marketing campaign: starting from the users need to the directions required. This book supports the marketer in creating and strategizing effective digital market campaigns for targeted users and measuring the growth of the campaigns.
6. Understanding Digital Marketing: Marketing Strategies for Engaging the Digital Generation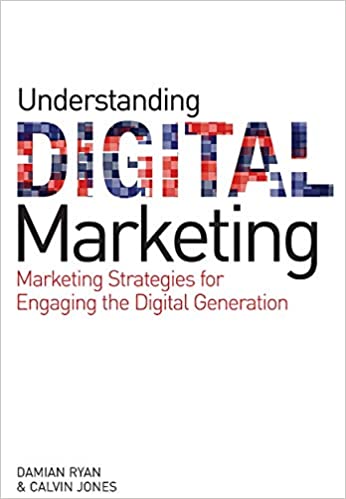 Author Name: Damian Ryan & Calvin Jones
About the author: Damien Ryan begins his career as a media innovator with around 50 magazines under him. He is one of the first individuals globally to start placing banner ads on websites back in the early 90s.
He is the author of popular books such as Understanding digital marketing, Understanding social media and many more.
About the book: Again, This book highlights the top practices and strategies for digital marketing and how to carry out comprehensive research on the new generation of digital users. It covers various crucial topics such as affiliated marketing, email marketing, social marketing, customer strategies etc with case studies.
7. Jab, Jab, Jab, Right Hook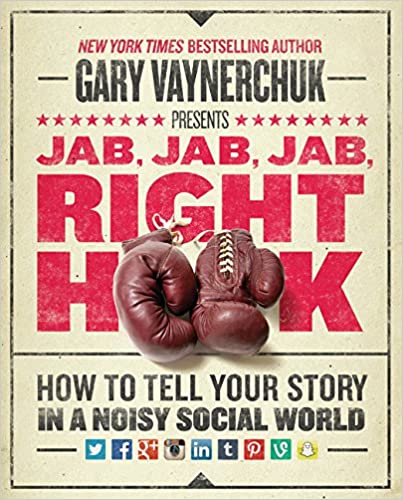 Author Name: Gary Vaynerchuk
About the author: Gary Vaynerchuk is a New York Times bestselling author and social media expert. He is a Belarusian-American entrepreneur, author, speaker, and Internet personality. He wrote many amazing books such as crushing it, the thankyou economy, Eleven and a Half etc.
About the book: Jab, Jab, Jab, Right Hook is a crucial book for anyone willing to learn social media. This book has simple, effective, communicative and relevant content with some practical case studies and approaches that can help you construct social media strategies.
8. Click Millionaires: Work Less, Live More with an Internet Business You Love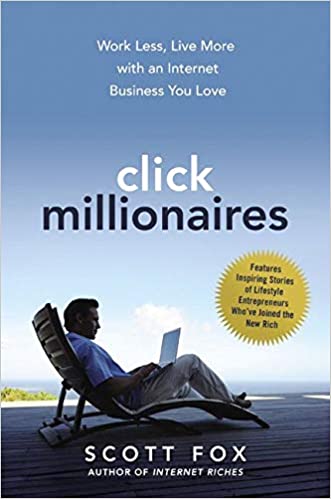 Author Name: Scott Fox
About the author: Scott Fox is an American born author, startup advisor, investor and media personality. He has completed his education at Stanford University. He is the author of many mindblowing books such as Internet Riches: The Simple Money-making Secrets of Online Millionaires, E-Riches 2.0, and Click Millionaires: Work Less, Live More with an Internet Business You Love.
About the book: This book guides you, how you can start your very own online business with or without any funds. It is a very inspiring and innovative book with some stories of people who have tried their hands on the internet and become a millionaire. It has everything from YouTube videos, blogs, affiliate marketing to even freelancing that can help you design your model. This book is written in simple language with fewer jargons.
9. Master Content Marketing: A Simple Strategy to Cure the Blank Page Blues and Attract a Profitable Audience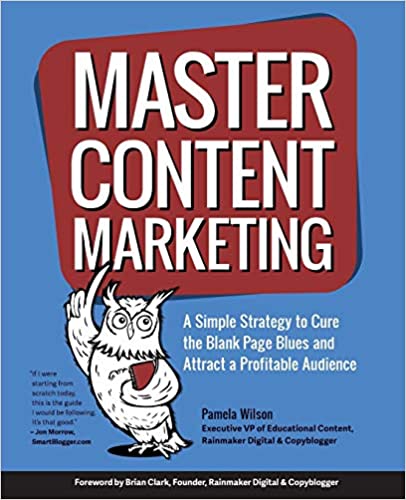 Author Name: Pamela Wilson
About the author: Pamela Wilson is in a marketing career for the past 30 years. Pamela is the owner of Big Brand System, a site that helps people combine design and marketing to create a memorable brand voice and appearance. She's one of the people behind the popular Copyblogger website, one of the most respected marketing blogs.
About the book: Master Content Marketing is an effective and great book on how you can uplift your content using the strategies mentioned in the book. It guides you to all the step on the creation of revenue-boosting content. This book is loaded with formulas, checklists or tools to use, all in a blueprint-like order that can't be screwed up. If you're new to content marketing, you'll be dog-earing every other page.
10. Digital marketing 2020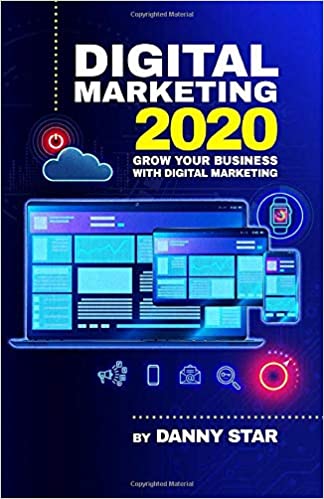 Author Name: Danny star
About the author: Danny Star is an American based marketing consultant. He completed his graduation from the University of Maribor. He is currently the CEO of the website depot.
About the book: Digital marketing 2020 covers various in-depth topics related to digital marketing. This includes social media, SEO, email marketing, social media etc. Each chapter introduces knowledge about digital marketing tools, their advantages and disadvantages and tips on when and how to use such tools.
So, these are the best digital marketing books for beginners 2022. These books will surely give you insight into digital marketing. Still, if you want to take digital marketing as a career, It's recommended to do a digital marketing course that will help you build a foundation for your digital marketing career.
SEO & UX: Incorporating Strategic Plans to Improve Website Performance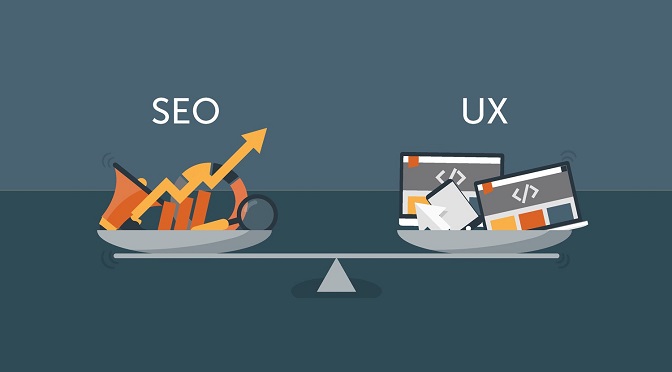 Companies want their websites to rank high in search results, especially for their intended keywords, thorough keyword research and link building. However, as Google evolves with its search algorithm and most companies start investing in SEO, many find it tougher to beat the competition and appear higher in search results.
Search engines like Google now base their search results combining 200+ ranking factors. User experience or UX plays a pivotal role in ensuring a high ranking. Both SEO and UX are now essential to help your website pages rank high, drive traffic, and boost conversions.
Google and other search engines now want your site to be expressly understood, efficient in navigation, and engaging enough with content. Hence, it ranks website pages that are unwieldy, confusing, and problematic lower than the others.
User Experience strategy revolves around a website design that shapes the experience of users visiting the website. The elements could arouse the user's feelings that contribute to the experience, whether the pages are engaging or not. UX and usability often mean the same thing as the goal is to make the website simple and easy to use. User experience affects the user's perception during their site interactions.
The partnership between SEO and UX
An ideal UX agency finds the easiest ways to combine SEO and UX elements, targeting the search algorithms for maximum success while also nailing user interactions in utility and aesthetics.
But without professional search engine optimisation services, pulling in traffic to the website is next to impossible. A good user experience, as mentioned before, will affect all SEO efforts negatively. Both strategies and their success are integral to each other.
Google ranks websites on various factors, including content quality, frequency of keywords, image optimisation, number of inbound and outbound links, readability and much more.
But the sites need more than just those factors – they need fast loading images, high-quality backlinks, attractive design, and engaging elements throughout.
How to combine SEO and UX strategies effectively
1. Check bounce rates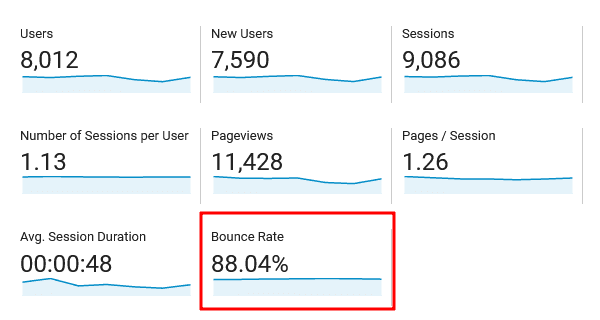 With a Google Analytics account, website marketers need to check the bounce rates of web pages. These bounce rates indicate the frequency of site visitors abandoning these pages. Some of the common reasons for high bounce rates could be a mismatch between keywords and site content, slow loading of pages, or numerous errors found on the page.
Web pages should have a low bounce rate (between 26%-40%). To improve user experience, website managers need to design pages that comply with accessibility and also do the following:
Create multiple landing pages to lead in organic traffic for different keywords and kinds of visitors.
Write unique, quality content incorporating relevant keywords with useful image alt tags.
Craft meta descriptions that attract visitors through search results.
Focus on systematic content placement and organisation with large fonts and bullet lists.
Focus on responsive design for the site to render on multiple platforms and devices efficiently.
Bounce rate is one of the vital factors that determine the UX of the site. A worth search engine optimisation strategy considers all UX strategies for enhancing SEO efforts consistently for higher chances of success.
2. Use proper headings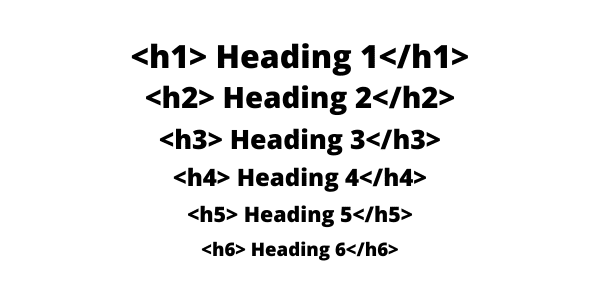 Accurate headings offer the right indication of the page content and the roadmap for site visitors. Search engine crawlers gauge the purpose and intention of the website through the headings. These headings ensure site visitors and search engines to know more about the content found on the page. Headers create a hierarchy and aid search engines and users to scan the main topic of a page.
One should use the h1 tag on each web page of the site to let people know the web page's primary focus, and so that search engine crawlers can index them accurately. Include keywords in the H1 tag on the page's title, aligned with standard accessibility practices.
Use the rest of the tags h2-h6, on other sub-headers within the webpage to segregate the content in chronological order, accurately portraying the website for proper stylistic reasons.
3. Manage readability of content
Every web page's inherent content should focus on topical relevance, language quality, and consistent engagement for appealing to the intended audience.
An ideal user experience agency can propel the UX with appeal and readability, which will boost SEO efforts, ensuring high crawling from search engines.
Readability refers to content optimisation in terms of clarity, information, and relevance, enhancing the page's authority for that subject in search engines. Keywords and on-page optimisation aid and boost readability factors, improving the browsing experience.
Do not target keywords incessantly to drive the page's ranking higher on SERPs, or it could negatively affect content quality and readability. All readability factors ensure clear website page structure and accurate rendering on devices and browsers, contributing to a fantastic user experience and higher engagement. The content needs to be concise, legible, and with proper formatting for the best results.
4. Keyword research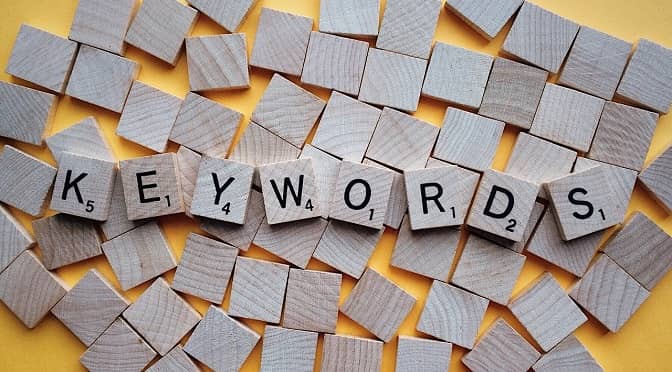 Keyword research affects everything from web design to site messaging to navigation to the content of the site. While keyword research isn't a "best practice" that you can simply implement into your website, it's essential for many of the most straightforward practices outlined here. Keywords give us extremely valuable insight into how searchers consider our products or services.
5. Meta descriptions
You can see meta descriptions with the URL in the search result. Here, you're given a bit more room to bolster and expand on the title tag message that caught the audience's attention. You have between 30 & 300 characters, with 150 being optimal, a minimum of for the most critical information.
Again, write what searchers might find valuable and encourage them to click through to your site. Remember to handle the needs of your target audience using their language. One caveat here: don't spend an excessive amount of time on this as Google rewrites these tags in search results if you over optimise them.
Final Thoughts
Your website ranking owes much to SEO efforts along with UX design. Google's ranking factor strategies focus on user experience and approach more than ever. Evaluate your website in terms of your visitors' experience and focus on on-site navigation, content readability, and aesthetic design to ensure high website performance and success.