Digital Marketing
Digital Marketing Books for Beginners in 2021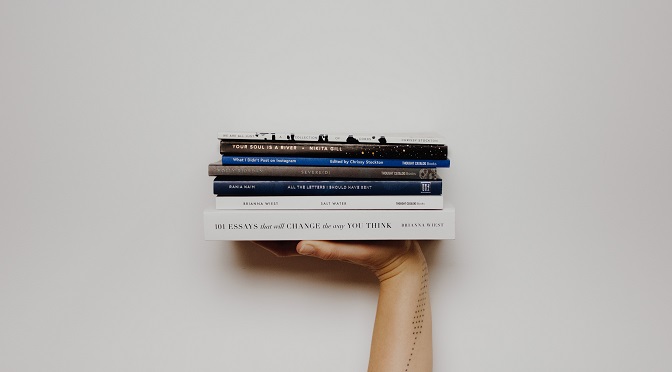 Digital Marketing is in a developing state, where no one knows what will trend. So, here we have tried to put together the list of the best 10 digital marketing books that every beginner should read. These books are users friendly, relevant and well crafted, which will boost your confidence in digital marketing.
1. Marketing 4.0: Moving from Traditional to Digital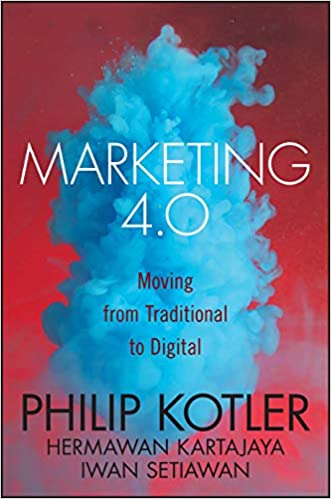 Author: Philip Kotler
About the author: Philip Kotler also known as Father of Modern Marketing, is an American marketing author, professor, and consultant. He has written more than 80 books, largely in the field of marketing. Some of his famous books are Marketing Management, Principles of Marketing, Kotler on Marketing, Marketing Insights from A to Z, Marketing 4.0, Marketing Places, Marketing of Nations and much more.
About the book: Marketing 4.0: Moving from Traditional to Digital is a much-needed book for digital marketers. This book talks about the traditional shift methods of marketing from traditional to digital. It covers the combination of online and offline marketing approach interactions between buyers and sellers.
2. Digital Marketing for Dummies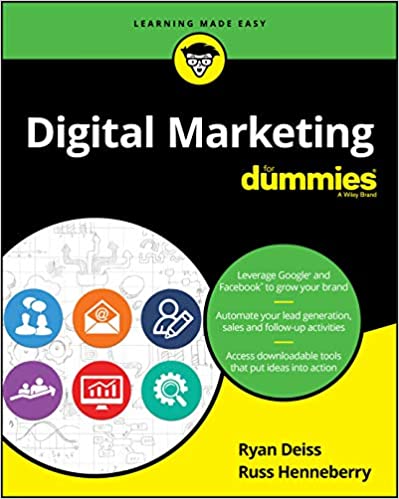 Author: Russ Henneberry and Ryan Deiss
About the author: Ryan Deiss is an entrepreneur, author, and investor. He wrote many books in the field of digital marketing. Russ Henneberry is the co-author of digital marketing for dummies. He is a digital publisher and content marketing expert.
About the book: This book is a guide to digital marketing strategies and tactics that a marketer can use to establish and increase brand engagement. This book has everything from SEO to content marketing that a digital marketer in the initial stage requires. This book also helps you design tailor-made campaigns, increase visitors and keep the audience engaged in your brand.
3. The Power of Visual Storytelling: How to Use Visuals, Videos, and Social Media to Market Your Brand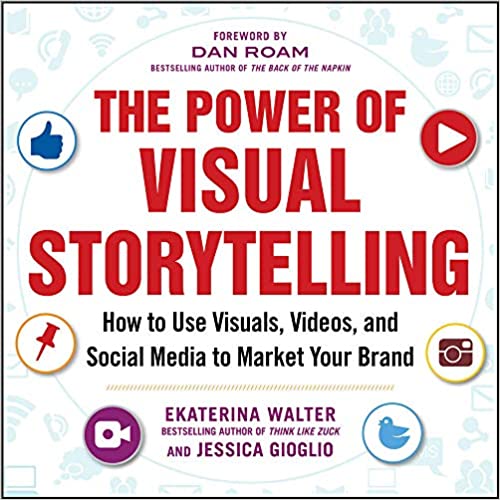 Author: Ekaterina Walter and Jessica Gioglio
About the author: Ekaterina Walter is currently is the best selling author, international speaker and globally recognized business and marketing innovator. She is the author of Think Like Zuck, The Power of Visual Storytelling and The Laws of Brand Storytelling. Jessica Gioglio is a leading digital and social media strategist and co-author of The Power of Visual Storytelling.
About the book: This book is stuffed with a lot of visuals and examples from leading organizations. The power of Visual storytelling shares various detail methods on how to expand and strengthen your brand using images, videos, infographics, presentations, and other rich media.
4. The Zen of Social Media Marketing: An Easier Way to Build Credibility, Generate Buzz, and Increase Revenue
Author: Shama Hyder
About the author: Shama Hyder is an Indian-American entrepreneur and author. Her name was highlighted in the Forbes top 30 Under 30 list in the year 2015. Apart from The Zen of Social Media Marketing, she is also the author of Momentum: How to Propel Your Marketing and Transform Your Brand in the Digital Age.
About the book: The zen of social media marketing elaborates on how social media can be a successful tool for marketing your product and services. This book outlines the strategies to expand and grow your business using social media tools without much hassle. It talks about people's mindset and how many organizations are failing to take advantage of social media. The Zen of Social media marketing highlights how to use social media tools such as Facebook, Twitter, LinkedIn, step by step.
5. The Art of Digital Marketing: The Definitive Guide to Creating Strategic, Targeted, and Measurable Online Campaigns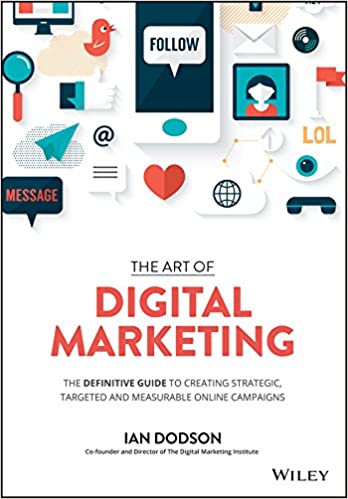 Author Name: Ian Dodson
About the author: Ian Dodson is the founder and president of the Digital Marketing Institute(DMI) and author of The Art of Digital Marketing.
About the book: The art of digital marketing has everything from A to Z that a digital marketer should know. This book highlights the Innovative procedure for a successful digital marketing campaign: starting from the users need to the directions required. This book supports the marketer in creating and strategizing effective digital market campaigns for targeted users and measuring the growth of the campaigns.
6. Understanding Digital Marketing: Marketing Strategies for Engaging the Digital Generation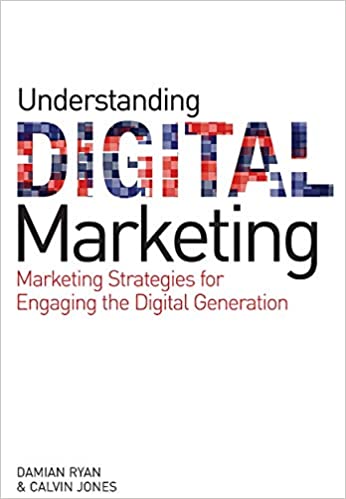 Author Name: Damian Ryan & Calvin Jones
About the author: Damien Ryan begins his career as a media innovator with around 50 magazines under him. He is one of the first individuals globally to start placing banner ads on websites back in the early 90s.
He is the author of popular books such as Understanding digital marketing, Understanding social media and many more.
About the book: Again, This book highlights the top practices and strategies for digital marketing and how to carry out comprehensive research on the new generation of digital users. It covers various crucial topics such as affiliated marketing, email marketing, social marketing, customer strategies etc with case studies.
7. Jab, Jab, Jab, Right Hook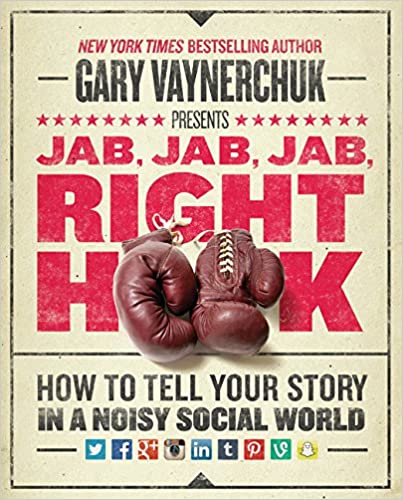 Author Name: Gary Vaynerchuk
About the author: Gary Vaynerchuk is a New York Times bestselling author and social media expert. He is a Belarusian-American entrepreneur, author, speaker, and Internet personality. He wrote many amazing books such as crushing it, the thankyou economy, Eleven and a Half etc.
About the book: Jab, Jab, Jab, Right Hook is a crucial book for anyone willing to learn social media. This book has simple, effective, communicative and relevant content with some practical case studies and approaches that can help you construct social media strategies.
8. Click Millionaires: Work Less, Live More with an Internet Business You Love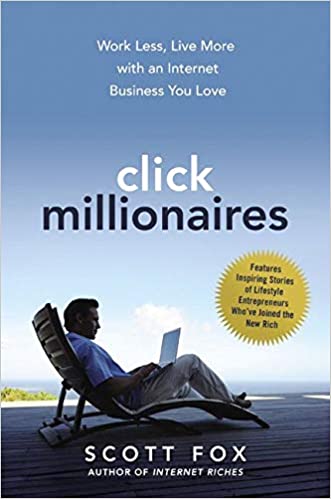 Author Name: Scott Fox
About the author: Scott Fox is an American born author, startup advisor, investor and media personality. He has completed his education at Stanford University. He is the author of many mindblowing books such as Internet Riches: The Simple Money-making Secrets of Online Millionaires, E-Riches 2.0, and Click Millionaires: Work Less, Live More with an Internet Business You Love.
About the book: This book guides you, how you can start your very own online business with or without any funds. It is a very inspiring and innovative book with some stories of people who have tried their hands on the internet and become a millionaire. It has everything from YouTube videos, blogs, affiliate marketing to even freelancing that can help you design your model. This book is written in simple language with fewer jargons.
9. Master Content Marketing: A Simple Strategy to Cure the Blank Page Blues and Attract a Profitable Audience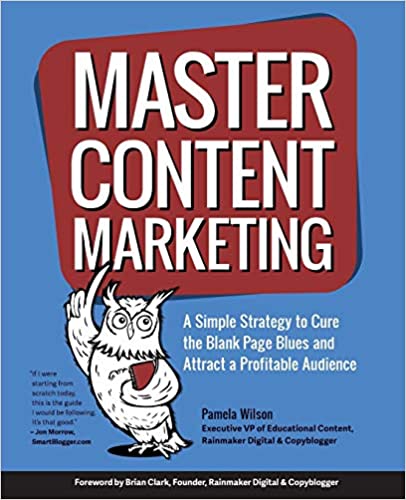 Author Name: Pamela Wilson
About the author: Pamela Wilson is in a marketing career for the past 30 years. Pamela is the owner of Big Brand System, a site that helps people combine design and marketing to create a memorable brand voice and appearance. She's one of the people behind the popular Copyblogger website, one of the most respected marketing blogs.
About the book: Master Content Marketing is an effective and great book on how you can uplift your content using the strategies mentioned in the book. It guides you to all the step on the creation of revenue-boosting content. This book is loaded with formulas, checklists or tools to use, all in a blueprint-like order that can't be screwed up. If you're new to content marketing, you'll be dog-earing every other page.
10. Digital marketing 2020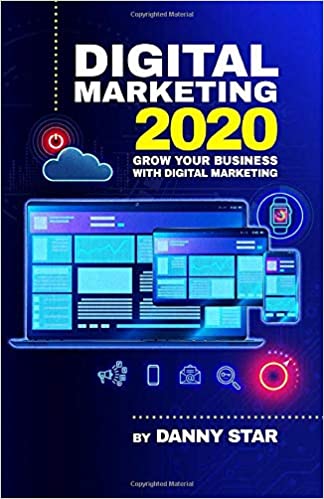 Author Name: Danny star
About the author: Danny Star is an American based marketing consultant. He completed his graduation from the University of Maribor. He is currently the CEO of the website depot.
About the book: Digital marketing 2020 covers various in-depth topics related to digital marketing. This includes social media, SEO, email marketing, social media etc. Each chapter introduces knowledge about digital marketing tools, their advantages and disadvantages and tips on when and how to use such tools.
So, these are the best digital marketing books for beginners 2021. These books will surely give you insight into digital marketing. Still, if you want to take digital marketing as a career, It's recommended to do a digital marketing course that will help you build a foundation for your digital marketing career.
SEO & UX: Incorporating Strategic Plans to Improve Website Performance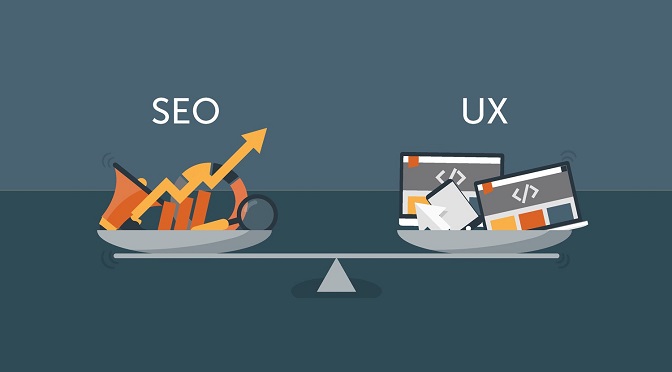 Companies want their websites to rank high in search results, especially for their intended keywords, thorough keyword research and link building. However, as Google evolves with its search algorithm and most companies start investing in SEO, many find it tougher to beat the competition and appear higher in search results.
Search engines like Google now base their search results combining 200+ ranking factors. User experience or UX plays a pivotal role in ensuring a high ranking. Both SEO and UX are now essential to help your website pages rank high, drive traffic, and boost conversions.
Google and other search engines now want your site to be expressly understood, efficient in navigation, and engaging enough with content. Hence, it ranks website pages that are unwieldy, confusing, and problematic lower than the others.
User Experience strategy revolves around a website design that shapes the experience of users visiting the website. The elements could arouse the user's feelings that contribute to the experience, whether the pages are engaging or not. UX and usability often mean the same thing as the goal is to make the website simple and easy to use. User experience affects the user's perception during their site interactions.
The partnership between SEO and UX
An ideal UX agency finds the easiest ways to combine SEO and UX elements, targeting the search algorithms for maximum success while also nailing user interactions in utility and aesthetics.
But without professional search engine optimisation services, pulling in traffic to the website is next to impossible. A good user experience, as mentioned before, will affect all SEO efforts negatively. Both strategies and their success are integral to each other.
Google ranks websites on various factors, including content quality, frequency of keywords, image optimisation, number of inbound and outbound links, readability and much more.
But the sites need more than just those factors – they need fast loading images, high-quality backlinks, attractive design, and engaging elements throughout.
How to combine SEO and UX strategies effectively
1. Check bounce rates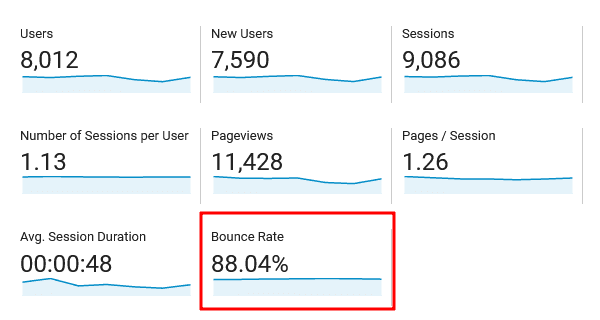 With a Google Analytics account, website marketers need to check the bounce rates of web pages. These bounce rates indicate the frequency of site visitors abandoning these pages. Some of the common reasons for high bounce rates could be a mismatch between keywords and site content, slow loading of pages, or numerous errors found on the page.
Web pages should have a low bounce rate (between 26%-40%). To improve user experience, website managers need to design pages that comply with accessibility and also do the following:
Create multiple landing pages to lead in organic traffic for different keywords and kinds of visitors.
Write unique, quality content incorporating relevant keywords with useful image alt tags.
Craft meta descriptions that attract visitors through search results.
Focus on systematic content placement and organisation with large fonts and bullet lists.
Focus on responsive design for the site to render on multiple platforms and devices efficiently.
Bounce rate is one of the vital factors that determine the UX of the site. A worth search engine optimisation strategy considers all UX strategies for enhancing SEO efforts consistently for higher chances of success.
2. Use proper headings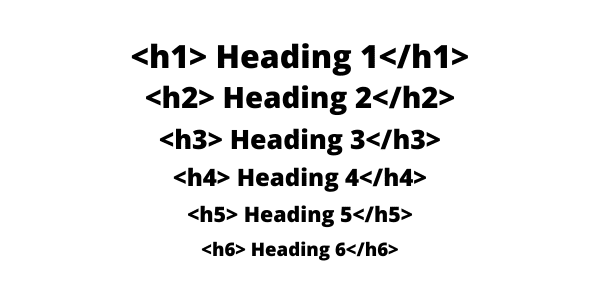 Accurate headings offer the right indication of the page content and the roadmap for site visitors. Search engine crawlers gauge the purpose and intention of the website through the headings. These headings ensure site visitors and search engines to know more about the content found on the page. Headers create a hierarchy and aid search engines and users to scan the main topic of a page.
One should use the h1 tag on each web page of the site to let people know the web page's primary focus, and so that search engine crawlers can index them accurately. Include keywords in the H1 tag on the page's title, aligned with standard accessibility practices.
Use the rest of the tags h2-h6, on other sub-headers within the webpage to segregate the content in chronological order, accurately portraying the website for proper stylistic reasons.
3. Manage readability of content
Every web page's inherent content should focus on topical relevance, language quality, and consistent engagement for appealing to the intended audience.
An ideal user experience agency can propel the UX with appeal and readability, which will boost SEO efforts, ensuring high crawling from search engines.
Readability refers to content optimisation in terms of clarity, information, and relevance, enhancing the page's authority for that subject in search engines. Keywords and on-page optimisation aid and boost readability factors, improving the browsing experience.
Do not target keywords incessantly to drive the page's ranking higher on SERPs, or it could negatively affect content quality and readability. All readability factors ensure clear website page structure and accurate rendering on devices and browsers, contributing to a fantastic user experience and higher engagement. The content needs to be concise, legible, and with proper formatting for the best results.
4. Keyword research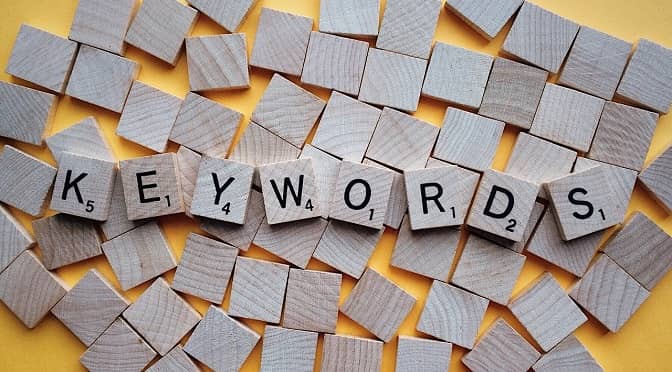 Keyword research affects everything from web design to site messaging to navigation to the content of the site. While keyword research isn't a "best practice" that you can simply implement into your website, it's essential for many of the most straightforward practices outlined here. Keywords give us extremely valuable insight into how searchers consider our products or services.
5. Meta descriptions
You can see meta descriptions with the URL in the search result. Here, you're given a bit more room to bolster and expand on the title tag message that caught the audience's attention. You have between 30 & 300 characters, with 150 being optimal, a minimum of for the most critical information.
Again, write what searchers might find valuable and encourage them to click through to your site. Remember to handle the needs of your target audience using their language. One caveat here: don't spend an excessive amount of time on this as Google rewrites these tags in search results if you over optimise them.
Final Thoughts
Your website ranking owes much to SEO efforts along with UX design. Google's ranking factor strategies focus on user experience and approach more than ever. Evaluate your website in terms of your visitors' experience and focus on on-site navigation, content readability, and aesthetic design to ensure high website performance and success.
Online Marketing Trends to Keep an Eye on in 2021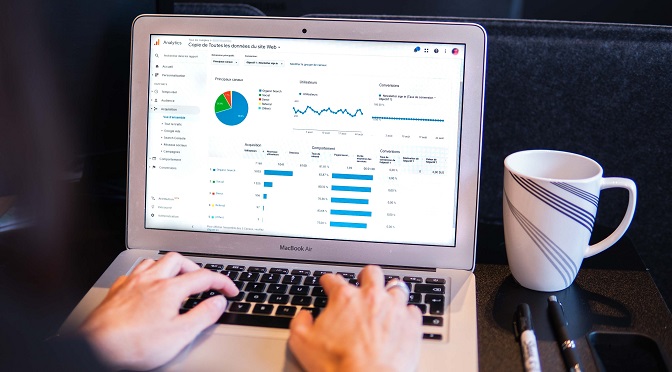 2020 had been a tough year for all businesses – due to the increasing need for social distancing, online companies have been the go-to solution across all sectors. Consequently, online marketing trends have and will continue to change throughout the following year.
Businesses that can get on these trends promptly, will be benefitted in the coming months. If you are wondering what these trends might be, you have come to the right place. This article takes a deep dive into the online marketing scene to determine the trends we can expect from 2021.
1. Influencer marketing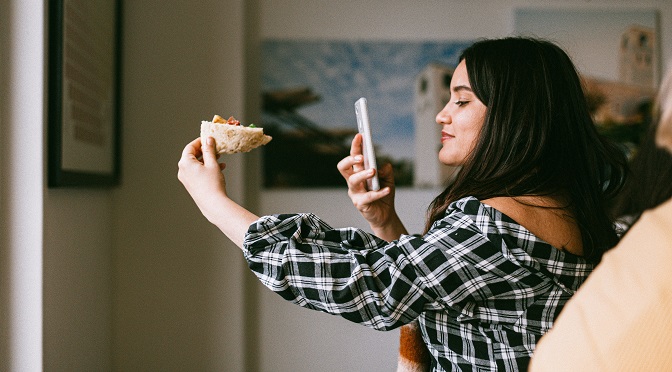 Several national and international events have been cancelled since the outbreak. People were stripped of the opportunity to attend in-person events minimising their scope for socialisation. To fill this void, they relied on live streams to enjoy preferred events remotely from their homes.
A massive surge in online traffic was observed for celebrity and influencer generated content, be it for learning, shopping, or enjoying various events. There was a 50% increase for Facebook and 70% increase for Instagram live viewings.
Denied of socialising privileges, consumers worldwide have developed an appetite for human connections even if it comes online. Influencer driven contents have thus, soared in popularity for both commercial and personal use.
Related Read: 10 Influencer Marketing Strategies to Skyrocket Your Brand
2. User-generated content
Peer reviews always had a significant influence on customer experience. The current situation is no different. Customers are still in pursuit of reassurance before they make a purchase. This is especially true for online purchases as the scope for assessing the physical integrity and features, before purchase, is non-existent.
Moreover, with the increasing reliance on social media, customers find peer-generated content more relatable than adverts.
User-generated contents serve as social proofs that forge effective relationships between respective brands and their target audience. Hence, such contents will be a common theme across all business in 2021.
3. Purpose-driven mission statement
A 2021 social trends report by Hootsuite predicts that smart brands will find a way to integrate themselves into the lives of their target audience through social media. In retrospect, this means we might be observing some changes in mission statements for businesses.
Transparency will play a considerable role in reshaping the approaches. Brands that appear to be shady, in the online space, will receive underwhelming responses. On the contrary, brands that can establish a connection with their audience will secure their customers' trust. Businesses might also focus on contributing to social causes as the means of facilitating a positive image.
4. Voice and visual searches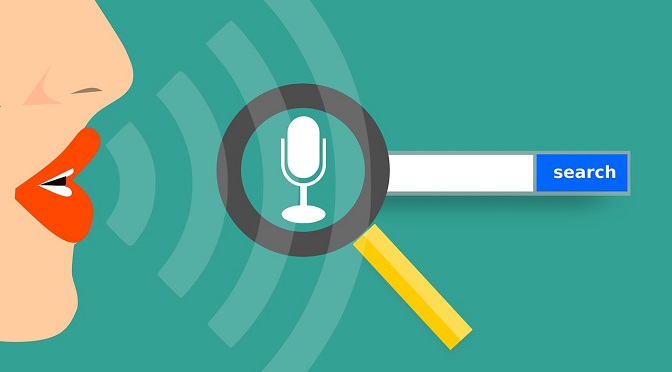 Smart voice searching solutions like Alexa are readily available among young consumers. About 29% of Australian adults have adopted smart speakers. Also, usage of services like google lens, have increased among several demographics.
Businesses will have to level-up their SEO game to sustain in the highly competitive market. Relying on traditional content won't do the trick anymore. Instead, brands would have to focus more on high-quality images, image site maps, image alt-texts and overall presence in recognised platforms.
Besides, Retail Customer Experience speculates that early adoption and integration of visual and voice search functionalities can increase ecommerce revenue by 30% in 2021. These functionalities are inevitable for growth. Securing the competitive edge will require businesses to restructure their websites for facilitating these features.
5. Relationship marketing
Concerns for false information and fake news are rising among consumers, as more instances have sprouted over the past year. Moreover, three fourth of the Australian shoppers are sceptical about advertisements. Relationship marketing could help overcome these barriers and engage customers where it matters.
Ecommerce businesses have their work cut out for 2021. They have to focus on content and email marketing while maintaining immaculate social media presence. Introducing loyalty programs and promotional aspects that add value to the customer experience could help develop sustainable relationships.
Adapting to the volatile dynamics will require businesses to make swift changes. Real-time data is essential in that regard. Companies have to focus more on customer behaviour and the patterns they follow to maintain a competitive advantage. All businesses, big or small, will eventually adopt these practices for survival. The sooner you can get in on the action, the better.
6. Content focusing on social good
More than half of Australian consumers have little respect for businesses that remain silent on pressing social issues. In 2021, consumers will be on the lookout for more educative contents that address social challenges.
Integrating infographics, podcasts, and peer-generated comments can also strengthen the connection with the target audience. For greater engagement, focusing on storytelling will be crucial.
7. Personalised services
About 30% of the Australian shoppers severed their relationships with businesses due to the lack of personalisation.
Relying on generic services could cost you one-third of your retail sales. To satisfy these expectations, businesses will need to be vigilant about customer behaviour. Constant effort should be made to match customers with relevant products, based on purchase history and demographic characteristics.
As 92% of consumers prefer to shop in their local currency, businesses operating internationally will have to allow more currencies as payment modes. Having USD as the only option could result in a 33% increase in abandonment rate.
8. Augmented reality for digital engagement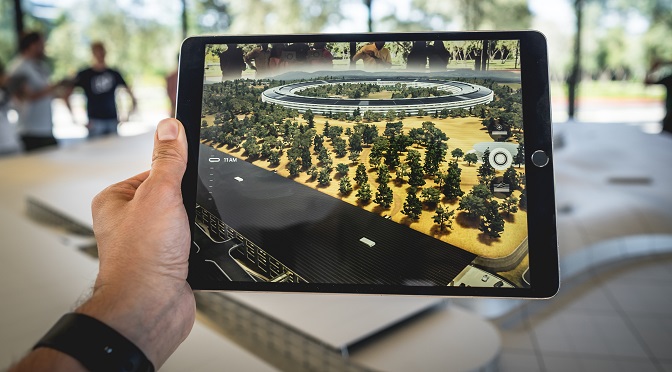 It's only a matter of time before AR comes to the mainstream. Though AR technology is still operating in the periphery, learning to integrate and utilise it for ecommerce will have its upsides.
9. Social commerce
2020 provided the launchpad for social commerce, which is observable through the rise of Instagram and Facebook shops. Besides, more than 70% of online shoppers seek inspiration from social networks, making social commerce mandatory for the growth of online businesses. Hence, an increase in shoppable posts should come as no surprise.
10. Sustainability
Amidst this pandemic, where vital resources are in short supply, consumers are heavily inclined to sustainable practices. Besides, with the effects of global warming becoming more visible, these concerns have intensified.
Responsible shoppers prefer businesses that have adopted recycling behaviour. Research on sustainable fashion showed that the firms that adopted sustainable practices and communicated them effectively were able to create lasting impressions on consumers and had higher chances of converting online visitors.
11. Focus on mobile applications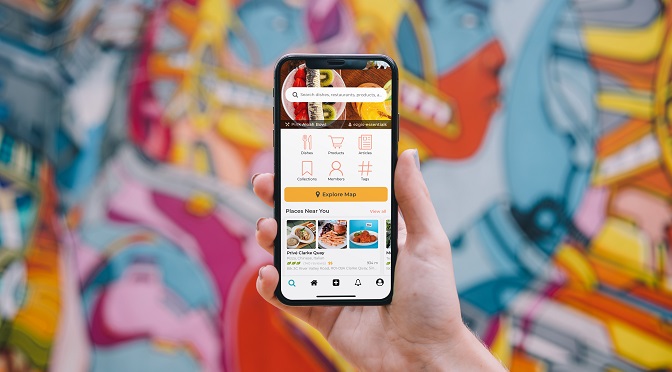 Mobile application usage increased by 25% globally in the last quarter of 2020. With a cumulative 180 billion hours spent on apps per month, it is only logical to use them as marketing platforms.
Plus, 30% of global consumers believe that the shopping experience will not revert to its pre-pandemic period. Businesses aware of such projections have already harnessed applications as marketing channels.
Related Read: How Mobile Application Development Can Boost Your Ecommerce
12. Collaboration with online conferencing platforms
Remote working practices are on the rise, which has produced significant demand for online conferencing platforms like Skype and WhatsApp. Utilising these platforms for marketing purposes should be a no brainer.
The users of these platforms have homogenous characteristics. Acquiring relevant data can significantly aid in targeting different segments.
13. Video marketing for reaching at-home consumers
The pandemic has forced people to spend more time at home than usual. However, the need for collective experiences persist. According to Cisco's annual internet report, videos will drive more than 80% of online consumer traffic by 2022. The pandemic caused a sharp rise in digital adoption, accelerating the aforementioned trend in the coming months.
14. Artificial intelligence
With online shoppers soaring in number, it has become quite challenging for businesses to address visitor queries swiftly. Under these circumstances, advanced AI technology is necessary for handling customer queries as accurately as possible.
Several companies are using AI to track leads and monitor consumer behaviour. AI's machine learning capabilities coupled with programmatic advertising, eliminate the guesswork in targeting consumers for advertisement. Having these technologies at disposal can help businesses gain the upper hand.
15. Micro-interactions
With ecommerce businesses sprouting left and right, companies need to stand out in their interactions with the customers. One of the ways to do that is through micro-interactions. These can come as little prompts that engage customers along their journey through a website. Even a simple interactive model of a particular product can add value to this process.
However, it is essential to remember that overdoing it might disrupt the flow and negatively affect customer experience. Businesses should focus on hitting the perfect balance between functionality and entertainment through trial and error.
Conclusion
Even though businesses have been restricted due to the ongoing crises, the online space has opened up several avenues to explore. Harnessing these opportunities relies on the creativity and experimentation that the businesses are willing to conduct. As long as the customers are in focus and the experiences are consistent, the marketing endeavours should bring about productive outcomes.
How Has SEO Changed in the Last 15 Years?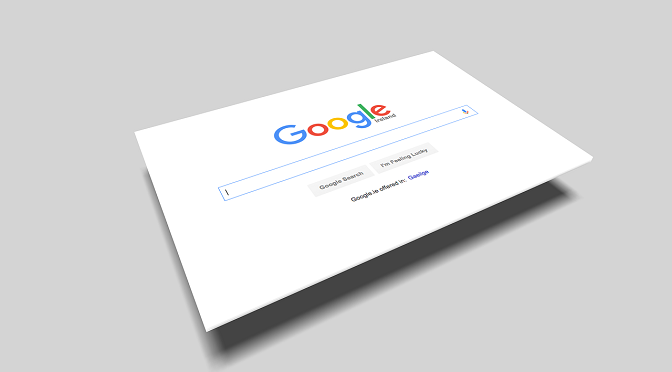 Any digital marketing company would know that, over the last 15 years, searching for answers on Google has been progressively easier. This is thanks to SEO's non-stop evolution. We have seen the rise and fall of so many trends, terms, movements and false claims (remember 'SEO is dead' in the mid-2010s?).
The year 2020 has made it extra different as most digital marketing experts have said that SEO remains to be relevant, even more so because of the COVID-19 pandemic.
The year is about to end and, for better or for worse, it's been a defining year for SEO. Before we close 2020 (for good, we hope), let's look back at the last decade and a half of what made most of the internet: search engine optimisation.
Here are some of the more monumental changes that paved the way for better search results.
The great panda update of 2011
We definitely don't want to remember the early days of SEO when keyword stuffing was in and indexing content was more disorganised than our bedroom closet. But thankfully in 2011, Google released the Panda update which proved to end spammy and irrelevant content ranking high.
We can thank Panda for the sophistication of search results enjoy today. It's definitely not perfect but it's a far cry from the dubious content and search results we're glad we're no longer experiencing.
The knowledge graph
Users heavily influence how search engines think – and through that thinking, Google was able to further enhance search results. This consumer behaviour gave rise to the Knowledge Panel in 2012, which aims to give users concise answers to queries.
It was good for the users but a learning curve for digital marketing experts. This paved the way for sites like schema.org to specialists to make it easier for them to appear on the Knowledge Panel or much higher on organic search results.
Going mobile-first
In 2014, mobile searches exceeded desktop traffic, and since then digital marketing agencies have pushed for a 'mobile-first' or 'mobile-friendly' strategy. People are becoming even more mobile-dependent. Users now often search for businesses closer to them. Any inaccuracy on the part of the business leads to lower rankings.
Since then, it has been common practice to optimise your website for mobile devices, creating content that engages the reader and strategically placing display ads where the reader can immediately see it.
Local began to rule
The year 2014 seemed to be Google's biggest milestone with so many changes to the search engine giant. Along with pushing for a 'mobile-friendly' digital marketing strategy, they also went and gone local.
While the Panda Update introduced more a more sophisticated way for pushing the right content further up search results, the Pigeon Update, on the other hand, improved Google's local search algorithm and made major changes to local organic rankings. For one, they did away with the seven-pack local results and went with just three.
Expert, authoritative, trustworthy content
In the last few years, Google has been actively penalising plagiarised content – if your website had been caught copying content off of other sources without citing them, for the sake of keyword padding, know that your ranking will be so low.
This was a problem since the early 2000s, when spammy content and keyword padding were on the high, and no one was doing anything about it. However, with the Panda update in 2011, things changed greatly.
As well, in 2018, Google came up with E-A-T: Expertise, Authoritativeness and Trustworthiness. This set of standards are primarily targeted at financial and health content but more digital marketing professionals set this as a standard for their own content and their clients' too as it is an important ranking factor for SEO.
Goodbye, black hat link schemes
Any digital marketing company knows that backlinks are the veins of SEO. The more quality links you get, the more authoritative your content is.
However, there were many agencies who employed questionable methods to manipulate and 'hijack' backlinks, such as buying backlinks.
That's why in 2012, Google has begun penalising content with dubious backlinks – they go as far as banning the website or de-indexing the content altogether. With that out of the way, guest posting and organic linking are more effective – and legal – ways to rank on search results.
Smaller, slower updates
These major changes to search engines and optimisation led to overwhelmed digital marketing specialists. Lately, however, these changes became smaller and more gradual – not too many in-your-face changes that dramatically impact how rankings work. This gave specialists more time to embrace any change and applied their insights to their strategies.
So much has happened to SEO in the last 15 years. Who knows where it will be in the next 15? As long as user behaviour dictates the way we search for content, digital marketing companies will always be anticipating the next big movement.
How to Generate B2B Leads for Your Small Business in a Smarter Way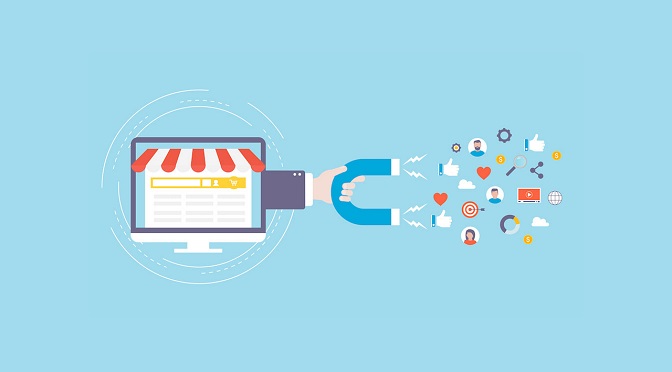 Every single business aspires to achieve a steady flow of clients. However, not everyone knows how to go about it.
Given the long list of hacks and growth strategies for small businesses, it's easy to get lost in the woods.
It's only evident how one witness an average product churning out great revenue, while a genuinely good one struggles to make an impact.
When it comes to securing B2B leads for a small business, the story takes a flippant turn.
Industry reports indicate how only 50% of startup businesses make it past the first five years. Damn right survival is a dirty game, and without a steady flow of leads, you are destined to crash.
Simply put, Leads = Earning.
In this post, we mull 5 surefire ways that will usher in maximum B2B leads (read, your ideal customers) for small businesses.
Inbound Marketing
This is one of a few B2B marketing strategies that work on a reverse methodology. In other words, it pulls prospects towards your business rather than you running after them.
Market research indicates how inbound marketing gains a command being at least 10x more functional than any other approach, for steady lead conversion.
For instance, any potential customer who Googles for "best LinkedIn Automation tool", and your website pops up among the top search results, you stand a chance of being seen. So, in this typical example of inbound marketing, the prospective customer/client is coming to your site, rather than you having to email or cold call them.
Popular inbound marketing instances include:
Informational content and well-designed graphics for social media posts.
Relevant YouTube videos.
Webinars.
Content marketing across more than one channel/ platform.
At the very core of all inbound marketing strategies lies great content. Content that is not only informational but also drives a call for action.
Start by knowing your target audience. For a small business, it is of utmost importance that you have a comprehensive view of the target audience before you interact as a brand. Besides content, your SEO approach has a major role to play.
LinkedIn Marketing
You know how they label social media platforms, like Facebook for friends, Twitter for political debates, Instagram for celebrities, and Snapchat for teenage fun.
Well, LinkedIn is one such platform that people relate instantly with work.
That's right! LinkedIn means serious business. Seldom do you find an individual who has joined LinkedIn just for the fun of it?
LinkedIn is one such platform, when used wisely, can up your B2B lead generation game, better than anything in comparison. Not only can you connect with like-minded professionals and hunt your next big job, but can also exchange ideas, strike up mutually befitting deals, and even start a new partnership.
Exclusive case studies of LinkedIn depict how this one single platform drives the biggest share of the revenue for just about any small-sized business.
LinkedIn automation tools like Lead Connect are a great way to reach out to prospective B2B leads, engage them, and effectively follow up towards a successful closure. Automation has helped several brands to grow at a progressive speed and with the right support by your side, one can always be assured of effective B2B lead generation for their small-sized business.
Freebies still do the trick
An industry survey report suggests how more than sixty percent of consumers prefer testing a free sample before purchase.
Essentially, a rip off dating back to traditional email lead generation, freebies have managed to retain its classic charm. While many small and mid-sized businesses are already into it, not everyone does it right.
Well, you can't blame the brands all the way. The notion around "Free" stuff has witnessed a lot to finally lose its meaning in translation. Regrettably, the free stuff offered these days by the majority of brands is practically useless.
Hence, one must be careful while promising free stuff to prospective audiences. For instance, if you design and sell premium business templates, make sure they are functional and worth downloading.
Doing so will help you embark on a B2B lead generation methodology, where customers will eventually sign up as they realize how laborious it can be to set themes, shift objects, and manually edit styles for a document.
In other words, it is the power of your lead generation strategy that helps communicate and establish the value of your product/services, offering people a reason to pay.
Guest Posting
For any B2B small business owner, guest posting or guest blogging should never be an afterthought. With blogging, the thumb rule is consistency.
Once you set a routine for your blogs to go live, you are already setting out expectations for your customers looking to hear from your brand. As you focus on delivering high-quality content, you will always have a better chance to pull leads to your side.
Guest posting on high DA sites builds trust and credibility for your band. Thus, when one gets redirected to your site, you can use a B2B lead generation tool to identify the source and convert them into worthy leads. In the process, you not only widen your brand reach but also discover more traffic and enhance your domain authority to boost the chances of a sale.
Re-engaging leads
The key to successful lead conversion is interaction.
That's right! It takes less than 24 hours for a lead to turn cold. Blasting emails is never going to change the scenario. Hence, it is more than important that you make the most out of your interactions.
No matter what product/service you sell, if you have a lead using your product for some time and then going kaput, it's probably a good thing to lure him back to the game.
Take a cue from Grammarly. They ran an awesome re-engagement email campaign targeting users who used the tool in the past for a brief period and never returned. The company not only pointed out how they wanted them back but also gamified their interaction efforts by awarding a makeshift badge.
For Ecommerce brands, industry reports indicate how re-engagement emails have an opening rate of no less than 12 percent. (which is great, compared to the overall email opening rate of 14 percent). With more than 25 percent of marketers losing potential leads from their email list each year, re-engagement emails are a great B2B lead generation tool.
Besides enhancing incremental engagement, it also promotes lower churn rates, thus re-establishing brand value among inactive subscribers and widening the net for conversion.
Wrap up
Besides LinkedIn automation, free downloads, and guest posts, you can also harness the power of forums, answer questions on Quora, interview influencers, run a quiz, and a lot more.
You see, optimizing your B2B marketing strategies doesn't have to be difficult. All you need to know is to make the right call at the right time.
Also, it's a good thing to have multiple options at work. Such an approach will significantly bring down the bounce rate, augment your brand presence, and increase chances of lead conversion.
Author Bio:
I am Richard Mullins, a professional content writer, a blogger who always willing to write on technology, marketing, marketing strategies, lead generation strategies, and more,. I love to write some awesome blog posts that will create values for the reader.
Improve SEO Rankings Through Link Building Resources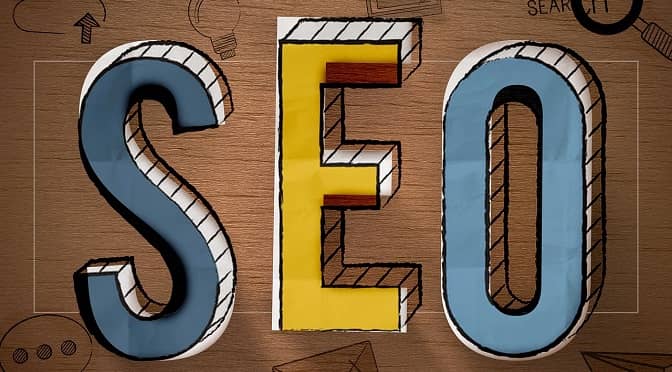 For any marketer, SEO is an asset. It's like purchasing a real estate and investing in modernizing your kitchen and bath. That work will amplify the value of your house so that you can sell it in the future for a significant profit. Utilizing SEO tips is nothing less than trying to beat the house in Vegas; the house always wins!
Dave Naylor nailed it by saying:
"My rule of thumb is build a site for a user, not a spider."
For a visionary and successful marketer, the aim should not only rank #1. The objective should be majorly inclined towards the lead and sales generation.
With changing times, Google updates have also remodelled the SEO strategy. Now, the new, improved SEO focuses on the pattern of people's engagement with a particular brand, product or service, and the RoI. For in-house SEO strategies, keyword research has lost its prominence. The focus now primarily is on keyword intent and long-tail searches.
The new SEO is more focused on content from audience preferences and choices. So to say, the SEO strategy and content marketing are intermingled and integrated.
The link building in new SEO is now based on qualitatively building relationships. The better content creation and reaching out to the backlinks for outdated content of the competitors, the organic traffic is witnessing optimal enhancement.
The predominant role played in SEO is that of integration of content marketing in strategy progressively being adopted in the present context, globally.
What is Link Building?
It is nothing but a process of getting your website linked to other websites to drive referral traffic. The backlinks enable the search engines to determine the rankings of the sites following the keywords used and is an indicator to Google about a particular site as being worthy of citation. The more the backlinks, the higher the site's rank.
It is advisable that to optimize one's site, and the link building must be done through earning links rather than buying or manipulating the links, for long-term business viability. It is a cumbersome process involving longer durations, but getting quality links enhances the rankings on SERP.
Why is it Important?
The Link building is the essential criteria for Google to consider a particular site for web page rankings if it is backed up by high-quality sites linked to its pages. The primary factor weighed by Google is the page linking authority or its popularity, which can be achieved through quality links only.
It can be summed up that for content to rank higher for targeted keywords, and the external websites must be linked to a site's pages. A domain's sitewide authority also determines a link's quality.
Another critical factor is the link's position on the page, and ideally, it should be placed in the main body of the webpage. The link also needs to be editorially placed; that is, it must be linked based on its quality features and is called editorially placed.
Link building strategies?
Several strategies can be adopted for link building by getting outside sites to link to a particular website and are discussed hereinbelow:
Content creation
The site-specific content needs to be high-quality, unique, and compelling to attract the attention of the users or the target audience. Secondly, the content needs to be spread across to promote the website and the business. The content must be visually vibrant with the inclusion of images, illustrations, etc. The content must also include original research and related data to attract more traffic.
Reviews
The industry-specific influencers, such as content writers, bloggers and people having a high following on the social media, must be informed about a particular brand, product or service for broader publicity and must be encouraged for writing reviews.
Personal links
There is a need to encourage people and acquaintances from similar or niche trade practices to link their websites with one's website for broader acceptability and recognition. The random linkages shall not reap the desired objectives.
On-Page Optimization
Once the process of keyword selection has been made, it needs to be implemented to the site's content. There is a need for each page to target the core term and several related terms.
Title tags
The aggressive and manipulative keyword use needs to be avoided, but if need be, they can still be used. However, the same is not encouraged by Google. The title tag may ideally be between 55 & 60 characters, and some related modifiers must be added around that term or keyword.
Meta descriptions
It is a site's additional ad copy that may not always be shown by Google.
Internal link building
The internal link building is the most convenient method to build page links for whom one is attempting to improve the search engine rankings.
A few factors that need to be considered for getting a webpage to rank are:
Anchor Text
If the texts or phrases different from the Anchor Text are used, the ranking advantage is lost sight.
To say that the essential thing in ranking a particular page that the search engines consider in expressing the content of a specific site is the actual or the anchor text used by the linking page.
Linking page quality
The quality of the page sending the link is another significant factor in giving a boost to the rankings, as the search engines only allow the links from high-quality and trusted pages, rather than unrelated or questionable sites or pages.
Link's target page
It is better advised or proper not to link the site to the home page as it becomes difficult for the respective pages to optimize rankings due to their lack of link equity generation ability.
To own link pages from own content, it can easily be determined as to what kind of anchor text needs to be used in which particular page it needs to be pointed, and the enhanced content quality of the linking page can also be ensured.
Whereas, in the case of the elements as mentioned earlier, the possibilities of achieving control in getting other linking sites to achieve optimum results is beyond one's control.
For achieving an unparalleled boost in rankings, one's efforts need to be focused on internal link optimization, as quality inbound links having quality anchor texts assigned to appropriate pages, is ensured primarily at lower or no costs. On the other hand, external link building is also significant, but there is a factor of uncertainty that looms large.
Internal link building tips and tools
Once getting to know about the effectiveness of the internal link building, the following easy steps can help in ensuring setting up of interlinking pages:
Keyword research
For having at one's disposal several keywords that are relevant and popular, the keyword research tool needs to be utilized.
Keywords
With the objective of the creation of an information architecture that is search-friendly, the keywords need to be grouped strategically.
Targeted anchor text
Finally, the content can be linked through keywords discovered, and in this way, the intelligent interlinking of the content can be achieved.
The concept of linking the appropriate pages with the targeted anchor text is essential. The right anchor text with the right pages results in optimization and can be effectively achieved through the following:
Site search
The site search can be achieved quickly and can be used for the following purposes:
New page linking
The pages on one's site can be found for linking to a new page. When new content is created, similar keyword variants, having similar mention, can be searched in one's site that needs to be linked to that page.
Finding a linked page
In case one needs to find a particular author text without knowing the page tile or its URL, the keywords can be typed into the site search for finding the corresponding page, or Google can be searched. It would return all the relevant pages indexed by Google containing the author's text.
SEO link building wireframe creation
The easiest and simplest way is to map the keywords to be targeted to optimal logical pages. The nearly best-fit page containing that particular author text can be aligned with the author's text.
Broken link building
The Dead Link Building or the Broken Link Building builds backlinks by replacing links with working links to the target website.
For this LinkMiner tool can be installed that instantly locates the broken links on a particular page (within Chrome Browser). Then, one needs to find pages having lots of outbound links, as the more links in a page increase the possibility of broken links.
Once the broken links are located, the entities running the pages may be intimated via an email about the broken link, and a replacement content can be pitched in return of adding the host link on their page.
Conclusion
It can quickly be concluded that the process of link building is here to say. It is a time-consuming effort and takes time to build, but patience counts. To achieve a higher ranking boost, it must be a long-term process and commitment.
For local link building, the links from nearby locations must be preferred. Most importantly, only high-quality links need to be given preference and relevance. One's niche activities shall achieve greater rankings, gradually but surely.
Author Bio:
Anshul Sharma- CEO of Brandburp, a digital marketing company is a creative man, a motivator, and a person who is making the world ready to apt new technologies and trends in the market. He is a dedicated and passionate entrepreneur who carries a zeal to learn from wherever the scope is. He believes in sharing his strong knowledge base with others.
The Growing Reach of Digital Marketing
Today, in this competitive world, it is challenging to survive. The companies have to advertise their products to gain market share. There are a lot of companies that depend on the Internet for the promotion of products and services. The Internet provides the best platform for the companies to represent their brand and its services to a vast audience.
The Internet also helps companies to gain market share and improve brand visibility. So how digital marketing is playing a massive role in achieving the goals and objectives of the company?
Let us discuss this:
What is digital marketing?
Digital marketing means marketing through various social media platforms to increase the reach of the brand. Digital marketing can help companies to gain a competitive advantage and improves customer engagement rates, which increases profits.
Marketing through various online platforms is known as digital marketing. People are more active on social media platforms and which has changed the way of doing business. Digital marketing has helped to connect with the customers and aware of the brand and its services.
Digital marketing can help a company to gain popularity and improve brand visibility. There are a lot of digital marketing services that can help the companies to promote their brand and increase the market share. Some of the companies have shifted to digital marketing, and have become the top companies in the world.
Benefits of digital marketing
Digital marketing is very popular these days. It helps to get a lot of potential customers for the company, which will result in more profit and sales. Not only this, but it also helps to get traffic on the website and increase brand visibility. Let us have a look at some of the benefits of Digital Marketing.
1. Reach globally
Digital marketing helps the companies to reach the maximum people and tell them about the products and services offered by them as there are a lot of people who are active on social media platforms, which makes the company more comfortable to reach a vast audience.
It helps to reach potential customers and connect them with the company. Also, you will get to know about other companies through these platforms. Not only this it also helps to interact with the existing customers.
2. Build lasting relationships
Many companies believed that it is essential to build a good connection with your customers. Digital marketing can help a company to build strong and long term relations with their customers. If you are available on different social media platforms, then it will be easier for your customers to connect with you.
It helps you to give important information regarding new products or services, exclusive discounts, and new coupons. Not only during the sale, but it also allows your customers to interact with you after the sale. It will build the trust of your customers in your brand and will improve brand loyalty.
3. 24/7 Marketing
Digital marketing also helps you to connect with your customers 24/7. There is no need to worry about the time and place; you can easily connect with the customers anytime and anywhere. It also helps to solve the queries and problems of your customers anytime. Daily interaction with your customers will build trust in your brand and improve brand credibility.
4. Convenient
This is the crucial point to discuss. The digital market is a very convenient form of marketing for both the company and its customers. It helps to reach potential customers and tell about the products and services through various social media platforms.
So this way it reduces transportation costs and other expenses of the firm. Also, it is very easy for customers to interact with you and order the products. Your customers can easily track their products which they have ordered.
5. Multitasking
Digital marketing is a multitasking platform that can handle nearly millions of customers at a time. You can perform a lot of functions at the same time. You can interact with a lot of customers at the same time. Also, you can perform a lot of transactions at the same time.
Even after interacting with many customers at the same time, it gives satisfactory service to every individual. Not only this, but you can also solve the queries and problems of a lot of customers at the same time.
6. Comparison of shopping
Digital marketing helps your customers to choose the best product from a variety of products. It allows the customers to compare the price and quality of the products. It will enable them to select the best product as per their need and budget.
Also, it helps the company to set the price by checking the competitor's price. If your price is less and the quantity is good, then the people will prefer to buy your product instead of your competitor's product.
7. Inexpensive
The best part of this marketing is that it is inexpensive. It helps to promote the products and services at less cost as compared to the other marketing options. As there is no cost of rental and property maintenance, so the company can put the money to some other important projects. Digital marketing reduces extra spending and helps your business to save money.
8. Improve market share
This is also one of the advantages of digital marketing. When more and more people came to know about you, then it will automatically improve brand visibility and enhance the market share. It will also help you to increase sales and generate profits.
Benefits of digital marketing services
There are a lot of marketing strategies that a company can follow to achieve its goals and objectives. The companies have to plan some strategies to win over rival firms.
Digital marketing is one of the best strategies which is effective and helps the company to gain a competitive advantage. Digital marketing services allow companies to get market share and increase their profits.
Let us discuss some of the benefits of digital marketing services on your business:
Digital marketing services will enable you to reach potential customers for your products and services.
It helps to interact with your customers and solve their queries and problems.
Also, these services help you to gain the trust of your customers and build their confidence in your brand.
Digital marketing services help you to reach a large number of people and tell them about your brand.
These services help you to know about the reviews and suggestions from your customers and provide strategies to help them.
Also, it helps you to generate leads for your product and help in increasing the profits of the company.
The services give you innovative and creative ideas to achieve your goals and missions.
It also helps to increase brand awareness and conversion rates.
These services help you to reach the maximum number of people and increase the market share and revenues of the company.
These services also suggest the companies in writing content and posting on different social media platforms.
Also, it helps to build long term relations with your customers and improve brand loyalty.
The Ultimate Guide on Hyper-Targeted Advertising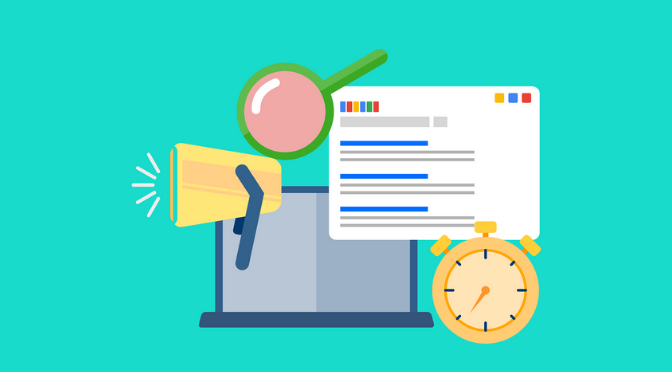 Hyper-targeting is basically getting to know more about who your customers are and how you can reach them efficiently to ensure stability in growing your business. Here is all you need to know about Hyper-targeting and how to get the most out of it.
Getting started: About hyper-targeting
In simple terms, Hyper-targeting is a marketing strategy that allows you to clearly identify a target customer and assists in delivering a digital advertising message to a defined audience based on very specific characteristics.
Such a strategy is not restricted to but can also assist you in a variety of platforms like Google, as well as social media sites which include Facebook and Instagram.
For a better grasp on the concept it is essential to develop an understanding of the following terms which are directly linked to how you can benefit from Hyper-targeting:
Buyer Persona: A detailed outline of every individual customer's profile that defines their demographics, sociographic, professional roles, values, goals, challenges, influences, and most importantly their buying habits.
Segmentation: This allows you to divide/categorise your audience into smaller groups based on how they interact with your brand or their demographics, sociographic, professional roles, values, goals, challenges, influences and buying habits.
Geo-targeting: This is entirely based on location. It can assist you in targeting a broader spectrum which would be a country or a more narrow target location such as a zip-code or a mile-radius near a similar business.
Retargeting: Lastly, the ability to reconnect with audiences that have previously engaged with your brand.
Benefits of hyper-targeting
As Hyper-targeting was previously explained as being a powerful tactic that helps you with your customers thoroughly while enabling you to:
Send out personalized marketing messages to ensure you send out emails that are relevant to the specified customer and put a stop on sending them information on products/services they have no interest in.
Make sure your money spent on advertising is not going to waste as you target the correct audiences.
Generate qualified leads from people you are certain will become your customers.
Market more efficiently to the right customers on the correct platforms to ensure a stability in your sales.
Hyper-targeting through social media
There are countless ways to use Hyper-targeting to your advantage. Below are three of the most powerful methods that can be proven fruitful for your business!
1. Facebook
Facebook has an easy interface that makes it the perfect platform for hyper-targeting campaigns to be carried out effectively. The best place you can start from is targeting specific people by making various audience lists.
Customer audience lists are based on the individuals that match your buyer persona. You have a variety of specifications to choose from to make sure you are an exact match! From life events all the way to past purchasing activity; you can select different things to attract the ideal form of traffic to your brand.
Lookalike audiences tend to use your existing audience to find similar audiences. Facebook gathers the characteristics of the current list and duplicates another with a list of new audience members that match those characteristics.
Saved audiences are targets that are saved in your email and text marketing lists. In this case, Facebook will extract the data of the matched users and enable you to show them Facebook ads accordingly.
Remarketing audiences is when Facebook targets people who have previously interacted with your brand or your website. They track their past performed actions which may include; liking or watching a video posted to your page, or have visited a certain page on your site that may contain a certain keyword.
2. Google Ads
Google has made it sure it doesn't hold back on offering options to cater your every need. With that being said they have also made it extra easy to target ideal customers.
You are offered two options to choose from being placing a payment to display your ad as a part of the search engine result page or it will be displayed on third-party websites. It's up to you whether you pay-per-click or display ads on-page.
Each user can be targeted based on the following:
Search phrases
Location: Country, City, or ZIP code
Type of device
Clicks on your website – be it the pages they have visited or activities they performed in the time spent on it.
3. Email marketing
CRM and email segmentation is the most convenient way to engage with your users directly from your own customer database.
This can be done by:
Dividing your customer base into segments based on their characteristics or activities.
Creating content, marketing emails or messages, and promotions that target the specific wants and needs of the segments you have created previously.
Send personalized emails and run marketing campaigns via SMS.
Keep note of how your retargeted audience has responded to your campaign.
Record the final results and keep them in check for the future do's and don'ts. Use them to continue refining and thoroughly improving the process till you feel it's flawless!
And that's a wrap! This concludes all you need to know about Hyper targeting and using effective techniques to deliver your marketing messages across each platform and achieve outstanding results that will aid in the growth of your business!
Author Bio:
Sarmad is a professional eCommerce expert with 3 years of industry experience. He is currently working for Addify.co as a marketing executive.
How to Position Your Brand on Social Networks?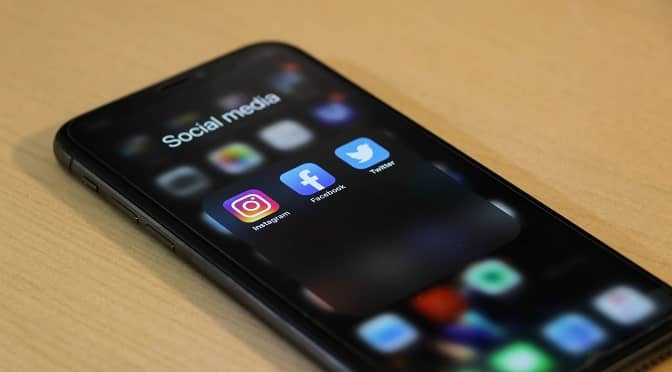 Every startup entrepreneur knows how difficult it is to grow their company. And when we talk about growth in the Digital Age, some actions are indispensable for any organisation. One is to position the brand on social networks.
However, this is not such a simple task. It is not enough to create a blog or a Facebook page and wait for followers to fall from the sky or to open a YouTube account and not launch videos frequently. Even if it does, the content should spark interest in the audience. It is necessary to create a solid strategy on social networks to achieve good results.
The first step is to understand the behaviour of users on each network. This will help you choose the most appropriate channel and communicate better with your followers. Therefore, we decided to show in this post how your company should invest in brand positioning on social networks. Check out!
Importance of social networks for brands
According to a Statista report, 243 Million of Americans access social networks. Of these, 69% browse their favourite social sites via mobile devices. With respect to payments via social networks, it is estimated that they have already reached the 895 billion dollar mark in the USA.
The data shows how relevant these media are in the daily lives of consumers. That is why organisations from different segments are increasingly investing in strategies to attract customers through social networks.
Here are some advantages they can provide for your business:
Low cost in campaigns
In addition to dynamism, the cost for communication actions on social networks is much lower than on traditional channels. They also enable personalized communication, which speaks directly to the public and within their particularities.
Ease of measurement
One of the main characteristics of digital channels is the ease of measuring Digital Marketing actions. Social media is no different. There are several tools for you to understand the user's behaviour better and, with that, plan more consistent and assertive actions.
Diversity of contents and formats
Each person has their wishes, desires and tastes. Some like reading better, others prefer videos, while others are more attracted to images. The diversity of channels and formats allows you to reach these users in the best way.
Higher use in the relationship with the customer
Acting correctly in social networks, a company manages to reap good results in the relationship with its customers and followers. When conducting an opinion poll, making a retraction or even promoting new products and services, the company is approaching people and building a positive relationship with them.
What are the characteristics of leading social networks?
To know how to position the brand on social networks, it is essential to understand the characteristics of each one.
See below:
It is the largest social network of all time and one of the most used by organizations. And when we talk about digital presence, we can consider the following question:
Having a website is very important: It is your home on the Internet. It's your online business. Even with all the potential of Facebook, creating your own website, which speaks of your brand, your products and services, is essential to generate credibility and engagement with users.
Facebook, in turn, should be one of the channels of traffic to your website. A way to interact directly with the public, to make your brand stronger and closer to them.
The secret to attracting consumers' attention is to produce quality content. In addition, you should always seek to interact. Analyze publications that generate more interaction with users and invest in them.
Generally, publications on holidays, curiosities and posts with touches of humour bring good results. The tip is to make an editorial calendar to determine the days and types of content that will be published.
Another advantage of this social network is the ability to segment. It is an excellent channel for campaigning and advertising products and services. This segmentation can be quite diverse: age, gender, profession, location, interests and more, which makes the campaigns more assertive and targeted.
The big difference between LinkedIn and the other social networks is in the content, as it is a professional interaction network. Companies from different segments are present in this network, which has a way of presenting material relevant to the business of any organisation.
Many people see LinkedIn as a replacement for the resume, but it can be used to position your brand. Thinking about the B2B relationship, for example, you will see that this network is a great Marketing tool to bring companies together.
Other outstanding characteristics are the exchange of professional experiences, hiring and job searches. For many companies, having a LinkedIn profile is mandatory and part of the initial employee hiring process.
Invest in this network to strengthen your company's relationship with professionals in your market – seek references or suppliers.
Unlike other networks, Twitter is a more immediate interaction platform. Generally, the user seeks instant information – discussions, controversies and news of the day, are various agendas.
A good strategy for companies is to use this network for specific situations. Try to offer up-to-date information about what happens in your company, the diversity of products and the events scheduled.
To talk to the Instagram user, it is necessary to think about images, as this is the main feature of the network. It works very well for companies in the field of fashion, beauty and artistic productions or all types of content where images can be more relevant than text.
As the visual appeal is the most important factor on Instagram, invest in producing good images to stand out on this network.
How should your company position the brand on social media?
The first step towards good social media management is to understand where your audience is. Thus, it will be easier to outline strategies aimed at good results and engagement.
Check out some tips:
Define a goal for actions
Before publishing your content, set a goal for all actions. Whether to increase brand visibility or interact with customers, it is crucial to think about the results you want to achieve. Also, proper planning will save you time and money.
Run campaigns and various tests
There is no magic formula for your publications to be successful on social networks. So it's essential to run tests to optimise your actions and increase the number of conversions through these channels.
Positioning the brand on social media correctly will ensure that your business has more visibility, engagement with its customers and users. Create relevant content for your audience and use the resources that these networks offer, to generate more visits to your website and, consequently, more business opportunities.
Did you like the article? Do you want to know more about social media management and other issues relevant to your company? Then follow Blogger Cage. There is a lot of information waiting for you!
Tips to Boost Your Business With Online Marketing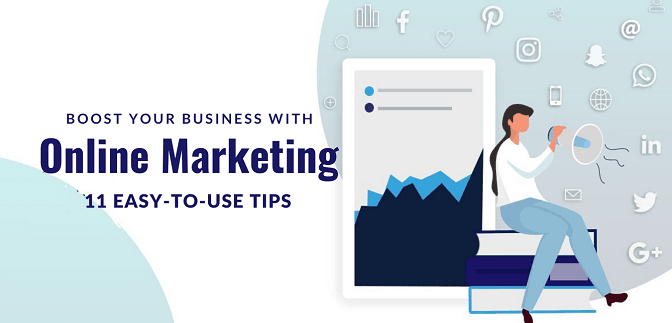 The good old days of storefront advertising are gone. Nowadays, it's not enough to hang signboards, expect people to know about you or your business. Most of the people live in a perception, having a traditional business means, they don't have to make their presence online.
With this view, their customers' reach gets limited, and they have to create more strategies to win back the lost customers.
It's a common thing to say, people would pass by your store and will not stop until they see some special attractive discounts. But, what if they don't check your offer?
Word of mouth referrals is the best way for people to know about your offers and discounts. But nowadays most of the people go online to check out the latest offers and discounts, brands, are offering. People look for proof of the value and reliability of your business offers before they invest money or time.
When you can't wait, to have clients come to you. Go where the customers are going to attract attention and build your following.
Let's know how to market your business online?
Here are some of the easy to follow ways that help in generating high traffic and revenue over time.
Create a website and share content regularly
One of the best ways to promote your business online is by launching a new site and building a website page where it is possible to share top-of-the-line content that adds exceedingly huge value on a daily basis. It's a long-run strategy, as good things don't refund overnight, but all the business owners should try using this strategy.
Developing a remarkable website in your niche or any industry not only helps to bring high traffic by piquing Google's interest but also creates authority. If your brand gains the desired value with the industry, you can easily seek good attention from the customers. Along with it, you can develop desired authority, and also gain a huge amount of sales and visibility.
Use virtually-targeted landing pages and ads
Social Media, especially Facebook and search ads, provides great potential for reaching a large number of audiences in no time. Considering you are well acquainted with your customer, check out the age, customer interests, location, etc. By knowing their interests, it helps to easily push those customers to the perfect and related landing pages. You can get help from an experienced marketer or B2B PPC agency to setup a profitable ad campaign.
Analyze using ad intelligence tools to check which ad copies are trending in your niche and what the best answers for drop shot customers into your sales funnel. Though you need to put in some effort initially, if your campaign is profitable, then it's a win-win moment for all!
Mark up your presence with YouTube tutorials
YouTube works as a great tool to promote your business online. While in the beginning, few things may trouble you, but after having a keen focus on creating useful videos, you will eventually reach a larger group of audience within a short time. YouTube is an all-in-one platform for tutorials, as one can teach, learn, and influence people to buy your products or take services.
But, if you are new to the social media industry and don't know how to use YouTube for marketing. Then it's advised to use a good social media management software, like Socinator, TweetDeck, that helps to provide reports and statistics from time to time for the activities performed with your accounts.
Email marketing helps to develop a healthy relationship
One thing which entrepreneurs should get engaged in is Email Marketing. But to gain good outcomes through email marketing, plan your budget as without knowing the profitable campaigns, it's just another way of wasting your money.
If you are searching to get emails and looking to build a healthy relationship with your customers, then take time, analyze, and track competitors' best promotional and marketing emails and revise your's that are not profitable and do not scale well. There are various analytics tools like Mailgaze, Mailchimp, that create a custom list of websites to monitor.
Mark your presence on consumer trust platforms
Trust is a vital factor that holds back entrepreneurs and business owners from succeeding. As people fear to trust companies about whom they don't have direct knowledge, or with whom they have not got associated with. In those cases, sites like SaasTrac, G2, etc. assist best.
These sites are some of the renowned online review sites in the world and have the leverage to help develop confidence with potential consumers.
Offer free products or services to the company
As per different surveys, people usually get attracted to the things that are available for free of charge rather than paying a nominal price for a new product. So, why not offer your customers a free product or service? You can give a free 10-minutes consultation or a basic service you wish to give away.
Anything you offer, make sure to save the contact details of the customer so that you can contact them easily. If you are providing any service or basic level product, you will get an opportunity to upsell those customers and convert them into paid ones.
Share important company news and events
News releases won't get you media attention right away. Various PR managers use resources like Support a Reporter, or high Domain authority sites like PR Internet, PressreleasePoint, etc. Though you certainly won't get instant news attention by sending out a press release.
However, a press release that has a healthy link profile and is well-written can assist you marginally with SEO. It also gives good exposure to your company to share their services and products to the people.
Share pictures, videos, along with relevant hashtags across social media
There are various high DR sites, where you can share your pictures, videos, that helps to build your brand value. Facebook, Instagram, Twitter are some of the platforms which are loved by all. Use specific hashtags and explanations to better categorize what you are posting about, and follow other people with those hashtags in your industry or niche.
It's not any special marketing technique that will boost your sales, or you would gain instant traffic. It will take time. Yet as long as you add value and are enthusiastic about what you're doing, you're going to rule the market in upcoming months and years. But always like, comment, engage, with other people's posts as much as possible in order to get yourself out there in the beginning.
Create a branded email signature
One of the best ways to advertise your company online is with the use of a marked email signature. Put up the links and other potential accolades that your organization received into your signature account. It helps the people you're in daily contact with to passively promote your business.
Within your email signature, you can also add up links to your social profiles, along with other related links to the pieces of company marketing like articles, digital news, or brochures about your product. Often drop a brief catchphrase or one-sentence tagline about your company and its purpose.
Market your content on Quora & Medium
If you are starting a new domain, and looking to build authority with a good amount of traffic, the best way is to share the content on different marketing platforms like Quora and Medium. Draft a good quality content on your site, try to create a keyword focused, unique, and interesting article. Also, try to work on topics that are trending and help people in some way or another.
After this, write another keyword focused, unique, and interesting article on one of the marketing sites like Quora or Medium. Hyperlink one keyword to the main blog site. It is called content marketing. It's one of the best ways to get traffic to your site.
Feature case studies from your industry
Customers easily trust businesses that have helped people they know. Are you sharing your testimonials and case studies of your biggest clients?
A great way to build loyalty with local customers is by sharing your success stories.
If you're dealing with companies or customers, you can spotlight people in your field who are well connected. Check which clients have a large presence on social media, and ask them to share the case study with their own network.
Start collecting subscribers
It's challenging to keep your customers engaged when you keep covering the same group. Leverage the advantages of your marketing activities by creating a way to catch leads. Add a prompt to your website requesting that visitors sign up for your blog or accept notifications. Otherwise, you will not have a consistent means to build relationships with interested individuals.
A newsletter or quick peek notification is useful to demonstrate your ideas to those who are not sure if they want to associate with you or not. It also helps customers to learn from you and stay invested in your business.
Conclusion
It will take time to create and execute a solid online marketing plan, but doing so can help you win more customers and keep getting the existing ones back. Figure out what digital platforms could work best for you before you create yours, then direct your efforts toward your target audience in those venues. Once you found your niche, try out the above-mentioned strategies and leverage it to promote your business online.