Website
5 Best Elementor Widget Plugins for 2020
There is no doubt that the Elementor page builder is a great website builder available for WordPress. It is offering you some of the great features. So you can create almost all types of websites pretty easily. However, there are times when we wish that we could simply have more features or widgets to try out and this is where the Elementor widget plugins come into play.
There are quite a lot of third-party Elementor Widget Plugins available, which adds more and more features to the Elementor page builder. In case, if you are too looking for Elementor Widget plugins, then let me just go ahead and share a list of 5 Best Elementor Widget Plugins for 2020 with you.
So here we go:
1. Mighty addons
At first, I have the Mighty Addons. The best part of this Elementor widget is that it is completely free to use and loaded with features.
The thing I personally liked about this addon is that it is pretty lightweight. This will surely help in eliminating loading issues.
Also, Mighty Addons works extremely well with any WordPress theme that supports Elementor. So there is nop need to change the theme to use this widget.
Plus, with this addon, you will be getting a bunch of widgets like the MT Testimonial, MT Progress Bar, MT Counter, MT Button Group, MT Before After, MT Gradient Heading, MT Flip Box, MT opening hours and so on. Also, the team behind the add-on is adding more and more features.
What's more? The widget is also backed by a dedicated support team. So be assured that no matter when you face a problem, their team will help you with all the support and updates.
https://wordpress.org/plugins/mighty-addons/
2. PowerPack
If you are looking for a bunch of widgets to play with, then PowerPack is one of the best Elementor Widget Plugins available out there. The best part of this addon is that it comes more than 60 widgets.
These widgets include FAQ Schema, How To Schema, Image Gallery, Testimonials, Content Ticker, Scroll Image, Magazine Sliders, Video Gallery, Card Slider, Advanced Tabs, Off-Canvas Content, Showcase Widget, Popup Box and so on.
Moreover, the addon is also pretty lightweight. So your website loads fast without any lags. Also, you will be getting pixel-perfect designs that are completely mobile responsive. The addon also works pretty smoothly on multi-site setup and the best part is that you will be getting regular updates for better compatibility with the latest version Elementor and WordPress.
However, this addon is not free. Instead, it comes with two different plans, which are the yearly and lifetime and both of these plans offer you WooCommerce Widgets, and you will be able to use the addon on unlimited websites.
https://wordpress.org/plugins/powerpack-lite-for-elementor/
3. The plus addons for Elementor
The Plus Addon For Elementor is offering you up to 80 powerful Elementor Widgets. Along with that, you are also getting 18+ templates, and it comes with 300+ UI Blocks and Amazing Listing Builder for post types. So you can give your users the best experience possible.
Talking about the Widgets, with this one, you will be getting Animated Text, Smooth Control, Circle Menu, Pricing Style, Protected Content, Audio Player, Parallax Background, Segment Background, Canvas Background and so on.
Also, the Addon is offering features for the WordPress website designers, developers, and webmasters. Talking about the features, there is no coding knowledge is required. Also, the theme is extremely lightweight and mobile-friendly. Plus, it is WooCommerce Compatible, and you are getting a bunch of other features.
However, this Addon is not free to download. The Addon has prices for a single website and 3 websites and both of the plans are valid for a year only.
https://wordpress.org/plugins/the-plus-addons-for-elementor-page-builder/
4. AnyWhere Elementor
In case if you are in searching for a free yet best Elementor widget plugin, then do check out the AnyWhere Elementor. This one is available as a free and premium version and it allows you to insert Elementor pages, library templates, and global templates anywhere using Shortcodes.
However, it does not offer you a huge list of available widgets, though. But you are getting the basic widgets like the Post Navigation, Search Form, Custom Fields, Custom Taxonomy, Post Author, Post Image, Post Blocks, and so on.
Also, you will be getting a bunch of functionalities with this one. Like global post layouts, post archive layouts, WooCommerce support, you will be able to design 404 pages and search page layouts.
As far as it comes to the pricing of AnyWhere Elementor Pro, you are getting 4 different plans and the plans are pretty affordable and reasonable. However, a piece of advice from me to you would be to start with the free version at first.
https://wordpress.org/plugins/anywhere-elementor/
5. Elementor extras
In the end, I have the Elementor Extras. This addon is also offering you a bunch of widgets for Elementor. The premium version of the widget comes with 17+ new widgets and 4+ new design settings.
Also, you are getting a few design settings. Like you will be able to add a parallax effect to any widget or column, You can create parallax backgrounds for sections, stick any Elementor widget or section to its parent, and so on.
As far as the widgets are concerned, with this one you will be getting post extra, search form, off-canvas, slide menu, Google Map, audio and video player, Gallery Extra, Gallery Slider, Heading Extra, Text divider, Image comparison, popup, Age gate and so on.
However, this addon is not free. Instead, it comes with three different pricing plans, which are single, unlimited, and lifetime and with all of the plans, you are getting 31+ widgets and extensions. Also, they are offering 14 days money-back guarantee.
Conclusion:
So those were the 5 Best Elementor Widget Plugins for 2020. Now go ahead and check out these Elementor Widget Plugins and see which one works best for you. Also, if there is anything you would like to ask, do comment below.
About the Author:
Naveen calls himself a Digital Mazdoor. Basically, he is a Digital Marketer by Profession, a blogger by passion and kind by nature. He is working with JoomDev, the guys behind the Astroid framework and JD builder, the Drag & Drop Joomla Page builder. Apart from this, he loves to research and converts new ideas into reality. You can follow him on Facebook & Twitter.
9 Web Design Tools to Make Your Work Fabulous in 2020
With a rapid splurge in the emergence of new design tools and technology in the web design and development industry, you can create the most stunning website. These high-end tools enable you to create the elements of a website quicker than before.
Earlier, the web designing process was a bit complicated, wherein you needed people to write codes to create even a simple website. Now, all you need is basic knowledge about web design software, and there you can create engaging websites without breaking your head over complicated programming language.
Though you might feel it's a no-brainer job, it is not as simple as it sounds! To grow in this field, you also need creativity, talent, perseverance, commitment and the right set of tools to work smartly.
In this blog, I will be highlighting a list of 9 design tools that will help you boost your skills and get the most out of them!
1. UXPin
Website: https://www.uxpin.com/
Features include:
Interactive form elements
Vector drawing tools
Code components
Built-in libraries
Real-time collaboration functionality, etc.
This popular high-end website tool allows design and coding. Here, you can interact with the code and see the change in real-time. The best thing about this is that it helps you to design, prototype and collaborate – all in one place.
The API request functionality helps users to send external API requests and integrate additional features that can interact with the elements of the code. Be quick to subscribe to the tool at 9$ per month.
2. Sketch
Website: https://www.sketch.com/
Features include:
OpenType features and variable fonts
Smart layouts
Introduce sketches for team
Lightning-fast prototyping
Intuitive interface
Powerful vector editor
Their third-party developer community is known for its fantastic extension, plugins, and integrations.
Bring your ideas to life by using easy-to-learn and intuitive sketches in a built-in grid system. It has a variety of plugins and new versions of the software that makes it extremely versatile. It's a popular UI and UX tool, so get your personal license at $99 per year. It's also a great tool for your on-demand app development needs.
3. Avocode
Website: https://avocode.com/
Features include:
Code output optimization
CSS conversion
Color conversion
Retina graphics
Here, you can share design files, code websites, discuss changes and prepare mobile apps and newsletters faster. It's an excellent tool for front-end designers. It is helpful in the automatic generation of code pieces for exported pictures that facilitate the process of transition from visuals to codes.
They have also come up with new features like Avocode SDK, design tags, annotation tool, copy editing tool and likewise. Start any plan with a 14-day free trial.
4. Adobe XD
Website: https://www.adobe.com/products/xd.html
Features include:
Hover trigger
Re-design plug manager
Component stats
Enhanced creative cloud libraries integration
Coediting
Share mode
It's free to download tool with basic features. Adobe is a well-equipped tool with all essential elements that are apt for non-static interactions.
Get advanced features like voice prototyping and feel free to import plenty of UI kits and libraries from other sources to improve the scope of your projects.
It's equipped with an integrated sharing tool that allows feedback so that you know where your designs stand.
5. Figma
Website: https://www.figma.com/
Features include:
Developer hand-off
Built-in commenting
Prototyping
Multiplayer collaboration
Live share
Team libraries
I have used this tool for a long time now and love their prototype and handoff functions. Here, designers can work better together using team component libraries and multiplayer functionality. Multiple designers can work on the same design file at the same time.
With this, you get all the capabilities of Sketch+Abstract+Craft+VS Live Share+FreeHand+Zeplin+Dropbox and much more.
Tweak frames, add screens in real-time and navigate presentations from your phone, share files and more. Get yours at $12 per editor/month.
6. Smartmockups
Website: https://smartmockups.com/
Features include:
Ever-growing mock-up library
Professional photos and isolated objects
Up-to-date with the latest devices
Upload images in JPG, PNG or GIF
Third-party integrations
It is the fastest mock-up generator available in the market. Create stunning, high-resolution mock-ups inside your browser within one interface across multiple devices. Get your hands on animated mock-ups using the latest device previews, customize each mock-up and find unlimited combinations. Get your premium plan at $9 per month.
7. Webflow
Website: https://webflow.com/
Design, Build, Launch.
Features include:
Build website interactions and animations visually
Create content structure and design with real data
Design your store visually
Edit and update content on the page
Design your site without any codes. Yes! It is possible. Webflow has a relatively similar interface like Photoshop so that you can use it well. Make responsive designs 10x easier and change the sites CSS or HTML tags before exporting.
Take full advantage of Google fonts, code access, high-quality cms, easy storage and full export of the design code. Surprisingly, it is free for two e-commerce website development projects. Try it!
8. Landingi
Website: https://landingi.com/
Features include:
Drag and drop landing page editor
Design for devices
200 gorgeous templates
5,000 images
800 Google fonts
One-click duplication, etc.
Are you looking to create higher converting landing pages? It is a God-given gift for all the creative web designers!
Create and optimize your custom landing pages without any programming skills. This tool has already been tried and tested by 4000 companies who have managed to create faster-landing pages and generated potential traffic. Grab it for $ 39/month.
9. Axure
Website: https://www.axure.com/
The plus point about this tool is that it is a powerful way to plan, prototype and handoff to developers without any coding.
Features include:
Build interactions from Sketch assets
SVG imports
Animation effects
Automated redlines
Code export, etc.
It consists of a perfect blend of powerful prototypes and design tools that will immensely help you in the final stage of designing. Export your files to the Axure cloud so that all your designers can work and collaborate.
Choose your desired web design tool!
Even if you are a beginner or a seasonal e-commerce website designer, you need the above tools that are effective in designing websites, prototyping, creating a layout, developing incredible websites and more. These tools will enhance smart work and promise to give you amazing results.
Author Bio:
Kim is a software developer at NectarBits, a creative apps development company. With a knack for writing and her technical knowledge in the field, she now wishes to enlighten people through her writing abilities.
9 Basic Things You Must Do When Designing a WordPress Website from Scratch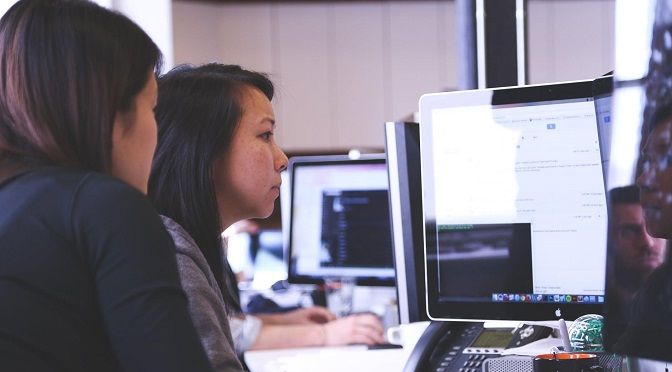 Creating a website from scratch is no longer a difficult thing. It doesn't require any hard coding or designing skills. Of course, it was considered a difficult job when websites were created in HTML and CSS. It was very time-consuming and challenging.
The invention of content management systems like WordPress has made it really easy to develop a website from scratch. WordPress is a user-friendly and easy-to-manage system, it makes it accessible to almost everyone. Millions of websites are running on the WordPress platform today. One can easily get attracted to the popularity of WordPress while developing the very first website.
Even though no coding skill is required when it comes to WordPress website development from scratch, there are several basic things you need to do to have your website up and running the way you desire. Let's discuss those.
The basics of designing and developing a WordPress website from scratch
Compile the content
First of all, collect and compile all the information and content you want to put on your website. It is as important as other things in the development process. It will enable you to manage your proceedings smoothly and efficiently.
Domain and Hosting
Next, you would need a domain name and web hosting to start your website. It gives you a sense of professionalism. Choosing a domain name is not rocket science. You just need to be a little careful. The domain name should not be too fancy or weird to remember. Rather, it should be a simple and catchy one.
Installing WordPress
Once you are done with the domain name and hosting, you are up for the next step.
It is time to install WordPress. It is a super simple task. Just follow the simple steps:
Go to the hosting account → Access the cPanel → Click on the WordPress Icon → Choose the domain name → click on install now
This will take you through to the installation process. If you need a manual installation then you must recheck with your web host as most hosting companies provide one-click installation feature.
Choose a theme
After completing the installation process you can choose a theme for your website.
It is just another great feature of WordPress. You can choose from a wide range of professionally designed themes or even customize one specifically for you.
Finding a theme is an easy job again. Go to your WordPress dashboard. You will find a number of themes here. Choose the theme that suits your purpose.
Once you have found that you can easily install the theme. Choosing a responsive theme which can look good across all devices is always a smart choice. The guys from WordPress examples suggest you look at the Divi Theme.
After setting up the theme you are ready to create pages and adding content to it. This is what you were waiting for. You can insert any content or images you want to. But do not forget to create a homepage for your website.
Using a static home page
When you create a new WordPress website it looks more like a blog post.
Don't worry, it is because of the default settings. You can set it right by making some changes in the settings menu. Go to the Reading settings in the settings menu and select a Frontpage.
Creating the menu
Once you have added the pages and content to your website, you can create a menu consisting of all the pages. It makes navigation easy for users.
Customizations
You can customize the page titles and taglines from the settings menu. You can even disable the comments for a particular page.
Installing plugins
Plugins improve the functionality of your WordPress website. Plugins are small scripts or programs which give new heights to your newly built WordPress website. They add more features to your site and increase its capability. You can do a lot to your website using WordPress plugins.
Boost your SEO
What you will expect from your website ultimately is a good search engine ranking. Although it depends on many factors, WordPress is loaded with SEO boosting plugins. You can use them to make your website more SEO friendly. WordPress examples recommend Yoast SEO.
These are some simple know-how which can help you in developing a WordPress website. You can easily develop a functional website from scratch with very little knowledge of WordPress. Now if you feel you are familiar with the basics of WordPress you can look at it a little deeper. You can expand your development skills using PHP and HTML making you capable of handling bigger modifications for your website.
Author Bio:
Emily Johns is a WordPress Developer by profession and a writer by hobby. She works for Wordsuccor Ltd., A PSD to WordPress theme conversion company and helps global clients in WordPress Website Development. If you need to hire a WordPress Developer to connect with her on Google+, Facebook, and Twitter.
5 Deadly Website Design Mistakes You Must Avoid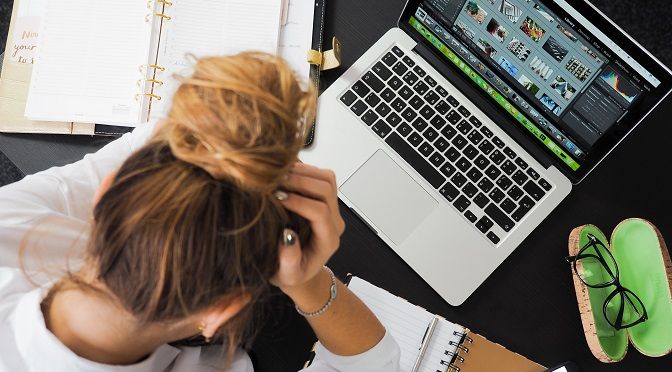 Like the first date, your business website is your only chance to make that cut through impression on your potential customer. In the growing world of digitalisation and technology, your website is perhaps the biggest source you can use to secure clients.
Not only are startups and upcoming companies focusing on developing ace websites, traditional brief and mortar stores are also trying to make a digital presence. In addition to offline sales, a well-enhanced website has the potential to boost up online sales as well.
All in all, the importance of an effective website in the current industrial scenario cannot be overlooked.
Ideally, a website should have an ideal user-friendly interface. If the loading time of your website takes eternity you are most likely to lose your potential customers. Time is money, and that fact ought to be appreciated. Additionally, an ideal website must provide a steady flow of specific leads and finally it MUST boost a company's sales endeavours.
Having mentioned all that, there are chances that you are making some basic design mistake on your website leading to a loss of potential targets. The following are the most basic ones.
1. Lack of a clear-cut call to action
Whether we like it or not, we all want to be guided, to be suggested about our next step and that is basically what Call to Action is all about. Once a customer lands on a website, he/she would like to be told what to do, where to go and how to feel, which many websites fail to point.
2. Lack of analytics
Everything in this world is based on a simple equation of cause and effect and website handling is not an exception. In order to stay ahead of your competition, it is important to know the results of your actions on your website. Tools such as Google analytics can be used to identify the source of the traffic, the country, gender interest, behaviour of users and much more!
It's like your treasure map! With this power, you can twerk any campaign and reach your business goals smoothly. Unfortunately, not many business owners make it a point to monitor the performance of their website.
3. Using the old logo
Having a designated logo for your company is good, but you are not obligated to use it forever. While the rest of your business is on the roll, the very face, the brand image of your business is ancient! Avoid the use of old logos, since this is another common website designing mistake. You can create a new and attractive business logo using Canva.
4. Contact information
For your business to be successful more people or rather potential clients must be able to reach you, and hiding your contact information and other necessary details are not going to do the trick. This is yet another common website design mistake that business owners commit.
It is important to put the phone numbers and email ID in the header or the footer or in a dedicated contact page. It is important to plug an apt Call to Action button to get clients to call you. A visible contact page or a "Call Us" option is all that is needed for this purpose.
5. Basic SEO mistake
Patience is the key in all walks of life and the same applies here. SEO does not make miracles happen overnight. Though it is a time-consuming process, it does bring in desired results. Of course, using the mixed keyword, insufficient content and irrelevant keyword will not get you anywhere since they are the most common website design blunders people make.
SEO has become quite smart and crisp these days. In order to make the most of it and to avoid the common mistakes, make sure to incorporate a lot of long-tailed keywords. Since talking involves the use of phases, our searches to tend to include groups of words, ie long keywords. Additionally, it is important to post quality content as frequently as possible.
The current time is all about keeping up with the change in time, and you cannot afford to be left out of the race.
Author Bio:
Prince Kapoor is a seasoned Marketing Analyst and Blogger. With his skills, he has been helping fellow marketers and brands worldwide. You can reach him out on https://www.princekapoor.com/.
WordPress and Internet of Things: Uses, Risks and Platforms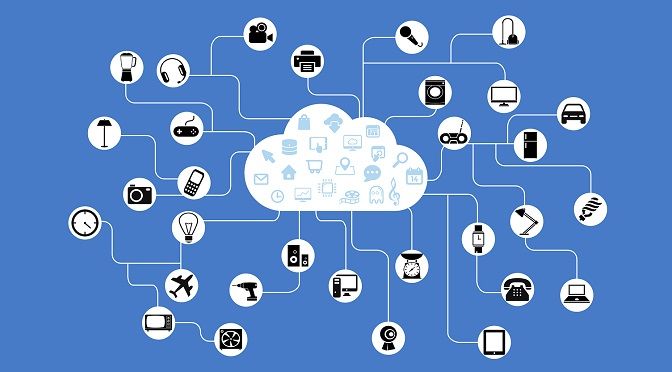 The internet has permeated deep into every aspect of human life and our dependence on it is growing every day. The advent of the Internet of Things will only make the reliance stronger as the technology expands to devices other than computers. WordPress is the leader in web development will also be affected by this innovation.
Website owners will have to know how WordPress and Internet of Things can work together. The open-source CMS which encourages people to convert HTML CSS to WordPress or migrate websites to WordPress from other formats will definitely be affected by IoT in the future.
In this article, we will discuss this latest technology and its effect on the web development platform.
What Is Internet of Things?
The Internet of Things (IoT) is a technology that connects physical objects with each other through the world wide web. IoT is based on the path-breaking concept that no human intervention is needed to facilitate this communication between objects.
Not only smart devices with operating systems but even completely unconnected objects can also be made to exchange information. Sensors are used on such dumb products to make them aware.
The innovation which will lead to the rise of "thinking devices" is expected to make life simpler for humans. Imagine never to worry about that air-conditioner left running while you drive to the office. IoT will ensure that the AC unit registers your presence to switch on and turns off automatically when you leave.
A common example of the technology is the smartwatch which has become popular with all types of people. The device relies on IoT to measure the heart rate and other metrics of a person to make fitness suggestions.
What are the uses of IoT?
The innovative technology can be used in all kinds of industries to improve their productivity. As mentioned earlier it has the potential to make human life even more simple.
Smart Homes
The technology is making its presence felt in everyday human life with many companies developing smart home solutions. All electronic devices in a home and its lighting and security can be controlled by an automated system.
Wearables
Wearable devices are the most popular application of IoT. The smartwatch or fitness tracking bracelet that counts your steps to make relevant suggestions is being used by most people. These devices can be easily connected to other devices like TV or a smartphone through the internet.
Industrial Internet
A broader application of the innovation can be seen in the form of industrial internet. Connecting machinery and systems in industries will improve their efficiency and reduce breakdowns and system failures.
Smart Grid
One of the most innovative applications of IoT is a smart power grid which understands customer usage patterns. In addition to this, it can gauge power suppliers' behaviour to improve the efficiency of power grids.
Smart City
Another radical use of this technology is going to be useful for developing nations. A connected city will be better run with transportation, waste management, security etc. handled with IoT applications.
What are the platforms to integrate WordPress with IoT?
WordPress and Internet of Things can be integrated together to provide a better user experience. The technology can be used by an e-commerce operator to set custom sound notifications for each inquiry or sale. The technology can also help them track their performance metrics like sales figures. Website management will also become easy with users being notified immediately whenever an issue crops up.
WordPress possesses a medium in the form of REST API to connect with other applications. Custom solutions can be built by using the standard endpoint provided by the API. There is still no universal medium for connecting devices and the open-source CMS depends on external platforms to integrate IoT.
Following are three such beneficial tools:
1. IFTTT
One of the most popular platforms, If This Then That (IFTTT) uses the concept that a response to an event can generate an outcome. It supports various applications including WordPress which can be connected with each other.
2. littleBits
littleBits provides electronic building blocks to people who can use them to build devices. They can use the service to connect their inventions to the internet. It can be integrated with WordPress through API, IFTTT or a plugin.
3. Particle
A full-fledged IoT platform, Particle can be connected to the open-source CMS through Particle REST API or Spark Channel on IFTTT.
What are the risks associated with IoT usage?
IoT will revolutionize the way we live and work but the technology comes with some huge cybersecurity challenges. With so many connected devices in a system, the potential entry points for unauthorized access increase.
Following are the major risks associated with growing usage of IoT:
Attacks for data theft
A whole network connected through the internet attracts the unwanted attention of hackers. They can try to make concentrated DDoS attacks to steal valuable enterprise data.
Breach of privacy
Connected homes or personal devices can be manipulated to breach the privacy of individuals and access personal data. This is one of the biggest hazards of using IoT to manage everyday life.
Multiple entry points for hackers
As mentioned earlier, an IoT using system provides multiple entry points which can be used by hackers. Earlier, most systems had usually a single access point which could be exploited by hackers but modern systems are more vulnerable.
Conclusion
WordPress and Internet of Things can be combined together to devise innovative solutions for users. People must be careful while using the technology, though as unmonitored usage can lead to cybersecurity issues.
Author Bio:
Brandon Graves is proficient WordPress developer employed with HireWPGeeks – Best HTML to WordPress Company. He likes to write on WordPress customization, migrate my website to WordPress like PSD to WordPress, UI design, SEO etc. Follow him on Twitter to get more updates.
8 Tips for Creating Your Own Successful Customized Website
While the tools and technologies for web development may have progressed astonishingly over the past few years, so have the elements that determine the success of a website. Ranging from visitor characteristics to site dynamics and evolving technology (especially mobile platforms), developing a well-received website is no child's play.
Creating a customized website allows you to stand uniquely amidst competition and provide products, services and solutions to customers in a fashion prioritized for user experience. By adhering to these creative guidelines, you can develop a customized website that will boost performance and originality.
1. Choose your own tool
Instead of relying on trends and choosing a tool based on their success, select the one which is most appropriate for your webpage development. While the trends might be favouring development on .NET for example, if your site requires simple delivering simple messages with feedback from blogs and on page content viewing then WordPress is the choice to go for.
2. Start from scratch as last resort
Don't go about reinventing the wheel when creating a website; there are numerous options which can be considered to both simplify and accelerate the process. Languages like Python, .NET and Haskell are there to get sites operational and CMSs such as Joomla, WordPress and Orchard are open source and at your disposal.
The development is further aided with frameworks like MVC, JQuery Mobile and MVVM and by utilizing these options much of the webpage application can be developed without developing from scratch. They allow a high degree of customization within their options, which permit adaption as per site purpose and content.
3. Design unique and simple
Design is the fundamental aspect of a website and decides many elements, such as user perception, usability, functionality and UX. To achieve the best results, refrain from using free templates and overloading the page with many elements. Design uniquely with simplicity, which allows you to display important information and attract users towards it.
The homepage should be designed to provide answers to the query being searched by the visitor. If they do not find relevant information, at first sight, they will most likely abandon the site and search your competitors. Introduce your business by sharing contact details, business goals and what is being offered. By delivering within a concise design, the visitors can learn what they searched for and will stay on site for more searches.
4. Optimize for mobile platforms
As 62% of purchases are made from mobile platforms, it is imperative to design web pages from a mobile-first approach rather than to suit large screens and monitors. Even Google has shifted towards a mobile-first indexing approach which rates mobile-optimized sites first. Use adjustable layouts and refrain from heavy formats such as flash and heavy graphics.
Adjust for button size, select layouts accordingly and choose features which are mobile friendly to optimize for the vast majority searching through mobile platforms. The design can be modified easily to suit larger screens and desktops and laptops as well, so it is advantageous to prioritize development from this perspective.
5. Reduce loading time
Use layouts and resources which are easy to load, since they will allow quick access to site pages and browsing. Visitors are impatient when it comes to loading time and if it exceeds 1 second, their train of thought will be diverted and the search will lose its focus oriented approach, which in turn will negatively affect conversion rate.
Whenever integrating new components onto the site or subjecting it to maintenance, take note of loading time for text, images and new pages to improve on it.
6. Design with consistency
When developing a website, consistency is critical for maintaining a flow between pages and delivering content effectively. When integrating new modules and features, ensure that they follow the same syntax and theme as the rest of the site. Develop from a manner that allows users to browse the site without getting confused and create a layout which is applicable for the entire site.
7. Content copy wins
This phrase holds true in all aspects for every kind of website. If your development is spot on but the content quality and delivery are not up to standards, then users will refrain from viewing it. Optimize it with headings, subheadings, paragraphing and viewing capabilities of cross-platform adaptability. Ensure the quality is high and content is relevant to visitor query, otherwise, they will shift to other websites.
8. Developing for maximum UX
Naturally, the website should be developed from the user's point of view and how to best facilitate them in their searches. Reviewing feedback for optimization and creating a webpage after researching the niche in which to serve is essential for attracting traffic and high conversion rate.
Building your website the right way
Before diving into the process of website development, consider the factors mentioned and keep them mentally insight to refrain from committing errors. While site development might seem like a complex task, it can become a surety bound process by adhering with these guidelines and developing to maximize UX and serve your niche effectively.
Author Bio:
Zeeshan Khalid is a Web Architect, an eCommerce Specialist and an Entrepreneur. He is the CEO and founder of FME Extensions, a leading Magento web development. Over the years, FME Extensions has successfully delivered projects in Magento, WordPress, WooCommerce, Joomla and other CMS/shopping cart platforms. You can find him on the LinkedIn.
How to Reinvent Customer Experience Through a Minimalist Web Design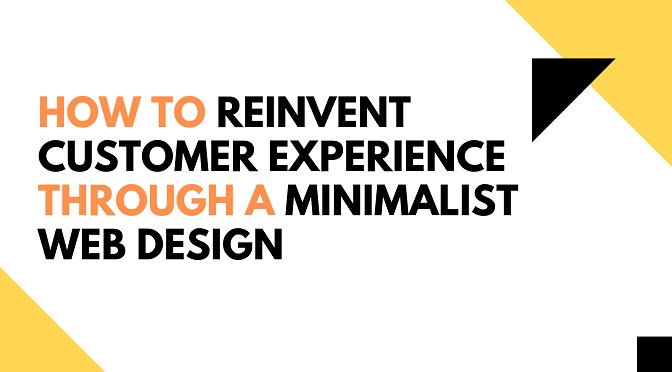 Minimalism has made a really strong comeback in the design trends of today and it's most likely here to stay. Designing a website based on the minimalistic aesthetic doesn't mean you have to compromise on the site's vital elements and functions.
In this article, we are going to show you how and why web design has such a huge impact on customer experience and how minimalism can maximize your site's potential.
Focus on your message, avoid clutter
With minimalism, you try as much as you can to eliminate all unnecessary elements. To do that successfully, you should have a clear grasp on what message you want to get across before you could decide what are the must-haves on your site.
So when customers see your site, they don't have to go through clutter before they understand what you're trying to say. Additionally, having a highlighted message can translate into better conversion for your site because too much clutter can deter your customers from your call-to-action.
Express clearly what your business stands for
Getting rid of clutter gives you more space to make more elements stand out such as your USP (Unique Sales Proposition). In addition to an impressive USP, your user interface can also aid in expressing what your business stands for. You want a clear and catchy USP paired with appropriate visual aids to emphasize its impact.
A common happening amongst websites with a good USP is their common use of a subtle photo along with a clean design. The points discussed below could also guide you in how to set up your site so that the USP remains the highlight.
Use negative space to highlight page contents
The whitespace, also referred to as negative space, is also used in various art forms such as paintings, aside from its use in web design. In painting, the negative space gives off a sense of calm and allows a person's mind to wander freely. It's highly similar to its use in web design; it gives ample space for the user to explore around the site's interface without being bombarded by overwhelming website element.
It's also successful in increasing product sales because it naturally draws the eyes of the customer to its content. There's literally nothing to see in the negative space, you tend to focus on what's there.
Choose colours wisely
Minimalism doesn't mean that you automatically go for a black and white aesthetic. You can choose a colour and play around with its opacity and its gradients, or you could even go for incorporating shapes to make your design look more interesting.
A splash of colour does not only make your website look more bright, but it could also serve as a division of interface functions.
It's definitely better to have a maximum of 3 colours in your colour scheme and to use simple colours attract more attention. You can't just randomly pick a colour and be done with it. The colour/s you choose should be in line with your brand aesthetic, at the same time, should be appealing to users while maintaining the minimalist idea to maximize visual impact.
Play with typography
Playing around with different typography can bring another element of appeal to your site. Not only does it contribute to the overall attractiveness, but it also implies a hierarchy within the site. Big and bold fonts display a certain importance whereas more simple tones serve as support to the user interface.
However, much like colours, you must choose fonts wisely to create a simple yet cohesive look. You should also consider the preference of your audience to maximize the positive effects on your users.
Don't forget menus and navigation bars
In using a minimalist aesthetic, most people completely forgo using menus and navigation bars. However, those elements guide the users in navigating the page, in finding links and other information that they might need.
To minimize the space they take up, you can just incorporate navigation buttons inside the menu and disguise the homepage button in the company logo. Keep in mind that you do not only want a good design, but it should be functional over everything.
Explain with photos
Bold and bright photos enhance the appeal of your site to your customers; it creates an emotional connection between them, which hopefully enchants them to come back. Images shouldn't only be used for the appeal, though. It should also showcase the products or services you offer.
Make sure that you use HD photos to ensure the visual effect of the photo isn't compromised and ensure that it ties in with your overall look.
Mix with tiny details
The reason behind the continuous popularity of minimalism is its flexibility. In its simplicity, there is a lot of room to satisfy new needs as time goes by and a lot of room for little design details that can ultimately elevate your whole aesthetic.
Non-function details such as flying decorative signs, underlining, geometric objects and fragments have grown in popularity because they contribute to the uniqueness of the design. It could also balance out the content or even direct attention to it.
You're free to add as many details as you please but do so that the easy navigation isn't compromised.
Conclusion
Minimalism remains one of the most popular design aesthetics especially these days in the field of web design. The reason it's so popular is its ease in adapting to the different preferences of the designer. You could do so much with it and explore so many options that you can ensure your design to be one of its kind.
But no matter how attractive or appealing your website, you must never sacrifice usability over aesthetic. Keep your site efficient and functional to encourage your customers to keep coming back for more.
Author Bio:
A true expert in web design and mobile app development, Kenneth Sytian offers web design services in the Philippines and owner of Sytian Productions. His no-nonsense approach to design and a decade of solid experience is a winning combination for his clients.
Creative Web Design: Expert Guide to Develop a Responsive Website!
Over half a decade now, we have been starting our mornings checking our mobile phones. Also, during the day, we might be either working on the desktop screens moreover or checking our mobile phones.
There's no such thing unavailable to find if you have a mobile phone and an active internet connection.
Stats report that the proportion of mobile internet usage in 2018 can be seen increasing by 79% which is a considerable leap considered to that of in 2016 which was 68%.
Moreover, the above numbers don't seem to be ceasing. Thus, it becomes necessary for businesses as well to have their presence on mobile platforms as well.
Many businesses stand a store on these digital platforms only, but some still don't find a way to reach onto these platforms.
Whether you have newly started or you have a business running for generations, it is mandatory for you to have created its online presence.
If you are clueless about where to start, you can find a website design development service to develop and design a responsive website for your business.
Further, relying on the hired responsive website design company can be enough; however, you should also know the basics about website designing.
Here, I present a small guide listing the basics to help you have the best and creative Website designed for your business.
1. Design a responsive website
You might be thinking what a Responsive Website mean. Well, to clarify your doubts I will cut it to the chase.
By definition, a Responsive Web Design means the website design that allows the web pages to perform efficiently on any device the user accesses the website.
The scenario nowadays makes it so obvious to understand how significant it is for a business to have an online presence on all possible digital platforms.
A Responsive Website moulds itself according to the platform it is being visited on and presents all the content and information to the visitor as it is available on the desktop website.
It allows the information to reach to all types of users with an efficient user interface and better user experience.
Also, SEO count on more on a responsive website design. Even the search giant Google prefers to optimize the mobile responsive websites more.
However, it is not an amateur's game to develop an efficient website. You need to hire a Responsive Website Design Company or a professional website creator who is skilled with professional website templates.
If this is something hindering your way to get the website, slide it aside and get on the track to develop it.
2. Make the information quickly accessible
Not everyone is okay spending half an hour on surfing and look for something they want.
Be it any case; you should make the information easily accessible on your mobile website for every visitor.
Think as a mobile user, which information would you like to get from the website. Try adjusting that information in a quickly accessible way.
Make specific buttons or set the options in the menu to reach a particular piece quickly.
Add an FAQ section in the menu where you answer to all the questions which a visitor may have on mind while visiting your website.
Keep the answers relatable to both the mobile users as well the desktop users.
It might not look elegant with the graphic design websites to have too much content on the homepage, so adjust it smartly in the sections those are easy to find and navigate.
3. Viewport meta tag
To the readers who are not much techie, Viewport refers to the screen area on which the website will be displaying.
The screens vary from device to device; a mobile phone has a different screen size than that of a desktop screen.
Your website should be able to adjust the navigation and view as per the screen size of the device.
This tag commands the browser to adjust the width and the size of the webpage according to the screen of the device of the visitor.
Also, it is quite easy for any website design development service to add this tag in the website's HTML code.
4. Make the UI and UX efficient enough
A desktop website provides different experience and interface to the user as compared to that of a mobile site.
It is compulsory for your business to retain the best UI and UX for the user on your website regardless of the platform.
Here are some important aspects relating to the UI and UX to always remember when opting for professional website design –
Site Images – Everyone would like to make their website look the most beautiful and add high-quality images on his or her website.

However, such images can make the site load slower on any platform.

Consider compressing the graphics and images to ensure that your website speed stays unimpacted maintaining the beauty of it.

Fonts – Fonts play an essential role in website design.

Make sure the font size is adequate and readable on all the platforms.

Try to stick to the standard fonts, not putting the user in a position to download the font and making him rush out of your website.

Buttons – Whether you choose an eCommerce website design or a general informative one, you must add the buttons directing users to perform specific actions.

Make them large enough to be visible and to tap on them.

It is very different using buttons on a desktop and a mobile website. So design the buttons wisely suiting to the variety of platforms.

Auto-correction – When you ask a user to fill up a form on your website, Auto-correction being on will irritate the user.

Instruct your hired website design company to keep this feature off functioning to make it convenient for users to fill up the forms and hence, enhancing the user experience.
5. Experience it as a user yourself
Well, this is mentioned in the later part but is one of the critical aspects to remember while considering for an affordable website design.
Be it affordable for your business, but should be profitable at the same time.
You are supposed to check your website's credibility and profitability yourself as you do in other aspects of your business.
Whether you are a beginner and have chosen the best website builder for small business, you need to check the functioning yourself as a user.
Check if your website is compatible enough on the desktop, the tablet and the mobile. Test them but think of yourself as an end user and not the business owner.
Notice all the minor details that a user would like or dislike on your website. Inform your web design company to work on any amendments necessary to the templates to assure better usability of the website.
Make it a regular activity for yourself to check your business website frequently and keep on the check with the best web development company for the maintenance.
Enclosing the final word
You might have understood all the tips but still wondering about how to hire the best website design company for your business.
You can search for the top 10 website design companies and check the web designing company sites to review their work.
Further, just getting the best does not end. You need to check on your budget as well.
Author's Bio:
Manan Ghadawala, the founder of 21Twelve Interactive – one of the top Web design and Development Company in India and the USA, himself, is a seasoned Web Developer along with the extraordinary leadership skills which he applies to every project. He is a fantastic leader who stands as a backbone to his team and the company to achieve the desired success.
UX Design Principles to Create Flawless Mobile User Experience
It requires a deeper understanding of your audience to create an effective user experience. Websites are created so that people may browse with minimal issues. Their experience should be as smooth as possible. And UX design is the pathway to develop a flawless user experience.
"UX design is the process by which relevant and meaningful user experience is created during product development."
UX design is not an easy task. Not only you have to keep your audience in mind all the time, but you also need to ensure that the design remains consistent across all the devices your website/app is supported. The design should be efficient for both the mobile and web users.
For UX designers, it is essential to give particular priority to mobile devices. The reason is the number of users that utilise mobile phones to interact with business. At the time of writing, more than 60% of the users prefer mobile devices and its portability. This is why you will see business, startups and even enterprises are going mobile focus.
In today's article, we will list the UX design principles to create a flawless mobile user experience. These principles will undoubtedly improve your UX design process. The tips are also useful for anyone who is building a blog and needs tips on UX.
Let's get started:
1. Easy-to-read text content

We all know how important content is. However, good content alone cannot do anything if it is unreadable due to bad typography selection and other factors. Content can either make or break the user's experience. And, it is up to the designer to ensure that the text is clear and attracts visitors.
The text depicts your business philosophy. So, writing contents that are fit is necessary. Proper spacing and size is something you should keep in mind. Avoid using a large font size and type if you do not have a reason to do so.
Your content should be such that it fits the screen irrespective of its size. For standard mobile screens, 20-25 characters per line are recommended. This will ensure the best possible user experience.
2. Focus on targeted audience
Designers often get lost in designing without focusing on the target audience. To get the best possible UX design out there, you need to see it from the visitor's perspective.
A few questions need to be answered to get a better understanding of what your users want. These simple questions' answers reflect the purpose of the site along with the target customer.
Why should a user explore your mobile app or website?
What are their needs and what they expect from the mobile experience?
What are the demographics they belong to?
Do you need to localise the mobile app/website to make it more effective?
And so on.
3. Minimalistic design
The minimalist design has gained a lot of popularity in the last few years. It is all about conveying more by showing less. It runs around the philosophy of "Less is more." And, it works. It does reflect the business vision and ensures that users have the best possible way to know your business. However, minimalistic design is not for everyone, and you should only pick it only if it fits the requirements and design philosophy.
4. Proper navigation
Navigation plays a vital role in the user's experience. It should never be hard for a user to find essential aspects of your mobile application. It is common for visitors to get frustrated if they don't see what they need. A simple placement of the search bar in the top right corner can lead to good user experience, as most of the visitors expect it to be there.
Whether you are building a blog or an e-commerce website, ensure that the navigation is done from the user's perspective. Use appropriate signs where necessary. As a UX designer, your job is to guide the user throughout the mobile app. To ensure that you create proper navigation, invite users to your mobile app and take their feedback. Make sure users do not get lost in your site and they are capable of tracking exactly where they are on your site.
5. Responsive design

It's 2018, and the web is all about responsive design. Without the responsive design, nobody's going to buy it. Your site must be responsive and should work on all the mobile devices without breaking the website design or user experience.
Google will also love your website and will grant you more exposure through search engine rankings if your site is mobile responsive.
6. Keep it simple stupid (KISS)
Complicated designs may look cool, but most of them are not user-friendly. From the start, you should focus on keeping everything as simple as possible. The KISS philosophy should be revisited now and then during the design phase to avoid complexity arising in the later stages of the project.
The aim is to keep it as simple as possible for the visitor. It shouldn't require too much thinking, and it should be easy to both navigate and use the mobile app. Keep colours, fonts, and navigation in mind for simplicity.
7. Testing
It doesn't matter on how many projects you have worked on or how many years of experience you have; you should never skip testing. Testing will bring out hidden flaws in the user experience design. To ensure that these mistakes don't reach the actual audience, do proper testing. You can also invite selected real users to test the mobile experience before bringing it out to the crowd.
For starters, you can use the following tools:
Crazy Egg
Inspectlet
Hotjar
Conclusion
We have come to the end of the UX design principles that will help you to create a flawless mobile user experience. Which design principles do you follow? Comment below and let us know about your thought.
Author Bio:
Pawan Sahu is the founder of MarkupTrend. He is a Digital Marketer and a blogger geek passionate about writing articles related to WordPress, SEO, Marketing, Web Design, and CMS etc. Follow him on Twitter @impawansahu