9 Basic Things You Must Do When Designing a WordPress Website from Scratch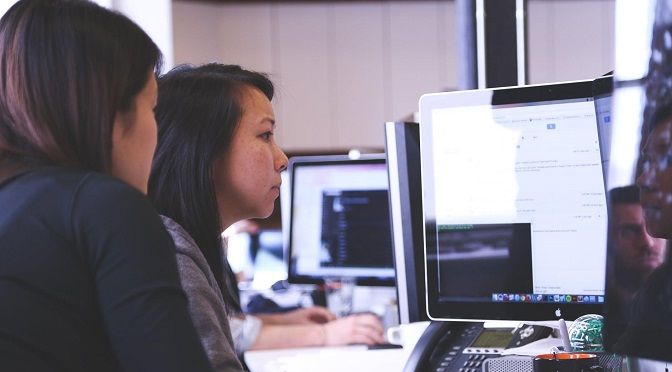 Creating a website from scratch is no longer a difficult thing. It doesn't require any hard coding or designing skills. Of course, it was considered a difficult job when websites were created in HTML and CSS. It was very time-consuming and challenging.
The invention of content management systems like WordPress has made it really easy to develop a website from scratch. WordPress is a user-friendly and easy-to-manage system, it makes it accessible to almost everyone. Millions of websites are running on the WordPress platform today. One can easily get attracted to the popularity of WordPress while developing the very first website.
Even though no coding skill is required when it comes to WordPress website development from scratch, there are several basic things you need to do to have your website up and running the way you desire. Let's discuss those.
The basics of designing and developing a WordPress website from scratch
Compile the content
First of all, collect and compile all the information and content you want to put on your website. It is as important as other things in the development process. It will enable you to manage your proceedings smoothly and efficiently.
Domain and Hosting
Next, you would need a domain name and web hosting to start your website. It gives you a sense of professionalism. Choosing a domain name is not rocket science. You just need to be a little careful. The domain name should not be too fancy or weird to remember. Rather, it should be a simple and catchy one.
Installing WordPress
Once you are done with the domain name and hosting, you are up for the next step.
It is time to install WordPress. It is a super simple task. Just follow the simple steps:
Go to the hosting account → Access the cPanel → Click on the WordPress Icon → Choose the domain name → click on install now
This will take you through to the installation process. If you need a manual installation then you must recheck with your web host as most hosting companies provide one-click installation feature.
Choose a theme
After completing the installation process you can choose a theme for your website.
It is just another great feature of WordPress. You can choose from a wide range of professionally designed themes or even customize one specifically for you.
Finding a theme is an easy job again. Go to your WordPress dashboard. You will find a number of themes here. Choose the theme that suits your purpose.
Once you have found that you can easily install the theme. Choosing a responsive theme which can look good across all devices is always a smart choice. The guys from WordPress examples suggest you look at the Divi Theme.
After setting up the theme you are ready to create pages and adding content to it. This is what you were waiting for. You can insert any content or images you want to. But do not forget to create a homepage for your website.
Using a static home page
When you create a new WordPress website it looks more like a blog post.
Don't worry, it is because of the default settings. You can set it right by making some changes in the settings menu. Go to the Reading settings in the settings menu and select a Frontpage.
Creating the menu
Once you have added the pages and content to your website, you can create a menu consisting of all the pages. It makes navigation easy for users.
Customizations
You can customize the page titles and taglines from the settings menu. You can even disable the comments for a particular page.
Installing plugins
Plugins improve the functionality of your WordPress website. Plugins are small scripts or programs which give new heights to your newly built WordPress website. They add more features to your site and increase its capability. You can do a lot to your website using WordPress plugins.
Boost your SEO
What you will expect from your website ultimately is a good search engine ranking. Although it depends on many factors, WordPress is loaded with SEO boosting plugins. You can use them to make your website more SEO friendly. WordPress examples recommend Yoast SEO.
These are some simple know-how which can help you in developing a WordPress website. You can easily develop a functional website from scratch with very little knowledge of WordPress. Now if you feel you are familiar with the basics of WordPress you can look at it a little deeper. You can expand your development skills using PHP and HTML making you capable of handling bigger modifications for your website.
Author Bio:
Emily Johns is a WordPress Developer by profession and a writer by hobby. She works for Wordsuccor Ltd., A PSD to WordPress theme conversion company and helps global clients in WordPress Website Development. If you need to hire a WordPress Developer to connect with her on Google+, Facebook, and Twitter.