How Effective Are Facebook Ads in Generating Actual Sales?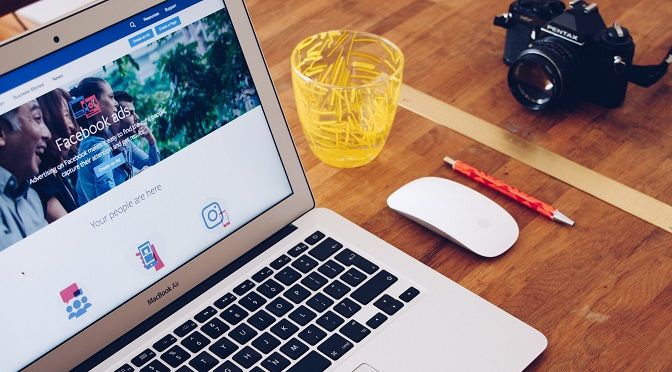 Facebook ads have become an integral part of social media marketing strategies of many companies. Targeting the right audience on Facebook can boost sales for your business. If you want to know the effectiveness of Facebook ad contribution to your top line, read on. You can use this information and use some actionable Facebook marketing tips to create well-targeted Facebook ad campaigns.
How effective are Facebook ads?
Facebook ads generate leads and improve sales effectively as against a popular myth that they don't. However, there are many factors that marketers need to consider for the same. It depends on the quality of creative you use, the target audience demographics, industry competition, etc. When you focus on all the important aspects, these ad campaigns offer great results.
Here is why Facebook ads are effective.
1. Very high number of Facebook users worldwide
As per Statista, Facebook is the world's biggest social network with more than 2.6 Billion users actively using the platform monthly as of 31st March 2020.
Moreover, the audience ranges from 18-year-old grown-ups to 65-year-old. Most of these users check Facebook at different times of the day. So, promoting your company ads at the right time can bring in more sales for your business. The most effective times are mid-day on Wednesday and Thursday as these are the times when Facebook witnesses the highest traffic.
In short, through your Facebook ads, you have the potential to introduce your business to the huge audience available on Facebook, out of which even 0.5% audience conversion can be a game-changer for your business.
2. Easy use of commitment ads
The commitment ads are helpful to target your existing clients on Facebook. These ads will make your client generate a lot of leads for your business. Moreover, these ads can be created to showcase the highlights of your product and also run tempting offers which urges your customers to open your website frequently.
This technique not only helps in locking the customer with your website but also helps in improves a lot in conversions.
There are many types of ad formats available on Facebook, like Image ads, video ads, instant experience ads, etc.
3. Amazing Facebook ad features to plan targeted ad campaigns
As per the best marketing tips on Facebook, it is a costly mistake to ignore the whopping 2.6 Billion monthly users on Facebook. Facebook has an amazing feature of targeting your exact audience. You can do that by drilling down the audience based on their interests, age, location, type of mobile devices they use, etc.
In case you are not sure how to get most leads out of the targeted audience, then try to select the behaviour "engaged shopper". This is one of the tried and tested marketing tips for Facebook to generate good leads.
4. Cheapest of all advertising platforms
Facebook ads are one of the cheapest forms of advertising for any business. As mentioned above, if you know who your target audience is, then you can reach more than 2,000 audiences in less than $10. When compared to other forms of advertising like TV commercials, billboards, Google Ads, etc. this platform is more effective and can offer high ROI if targeted rightly.
5. Increased customer attribution
Through Facebook ads, you can make your brand visible to your customers multiple times. The more times your customers interact with your ads, higher are the chances to convert for your product or services.
In short, FB ads help to increase the chances of conversions with a higher number of impressions. However, the conversions might not be immediate but have a high potential to convert in the long run.
6. Fast advertising results
This advertising platform is pretty fast compared to other social media channels like Snapchat, YouTube, etc. Facebook ads bring in immediate results which help to reach millions of audience daily due to its 1.73 Million daily active users.
If you are looking out to get more conversions for your business in less time, then Facebook ads are the right choice. If you find it difficult to run Facebook ads, you can outsource it to a reputable Facebook marketing agency in Galway or your city.
7. Measurable advertising metrics present
Facebook advertising is not a guessing game. The results you achieve through Facebook ads can be easily quantified. You can get a detailed analysis of the audience, location, number of clicks, cost incurred per click, etc. By installing Facebook pixel on your website, you can track your conversions even easier.
If you want to track the interaction of the Facebook audience on your website, you need to install the pixel tracking code on the pages you want to track. This way, every action done on your website can be tracked on Facebook ads manager.
You can use this analysis report to optimize your existing campaigns to increase the conversion rate and reduce the CPC.
8. Low cost per acquisition
If you get experience in targeting the right set of audience for your business, and also gain trust to your Facebook business page, it helps in reducing the cost per acquisition.
From time to time, Facebook optimizes your advertising campaigns so that you can get more conversions at a pretty low cost. Once you find that Facebook ads are getting dirt cheap for every conversion, you can cut down the advertising costs on other platforms.
9. Impact on off-line sales
Once you start targeting your customers at multiple touchpoints, through Facebook ads, they start visiting your location as well. Many businesses have stated that the inflow of customers to their physical stores have started rising after they used FB ads. So, Facebook ads are quite effective in bringing in-store sales, if targeted rightly.
10. Remarketing ads for engaging website visitors
Have you ever seen the advertisement for a website on Facebook that you just visited? This is known as remarketing. The remarketing ads of Facebook are one of the amazing features that can help to boost conversions of your products.
The remarketing ads target the audience who visited your website in the past but did not make any conversions. Through these ads, you can keep your audience engaged and boost your conversions tremendously.
Facebook ads can bring in repeat business for your products. Once you have the list of your existing customers, you can upload the buyer's data in Facebook ads. Facebook AI will help you to find the customers who are likely to buy your product, based on the database uploaded. The method will not only increase the conversions for your products but also reduces the budget spent on the advertisement.
With the above-mentioned effective Facebook marketing tips, you can utilise the best features of Facebook ads that help you drive more sales for your business. Now that you know how effective Facebook ads are for driving sales, you can invest in a professional Facebook ad campaign.
Get started and experience conversions in less time with a top-notch Facebook marketing agency Dublin serving you with result-oriented strategies.