Increase Engagement and Improve Sales with Personality Quizzes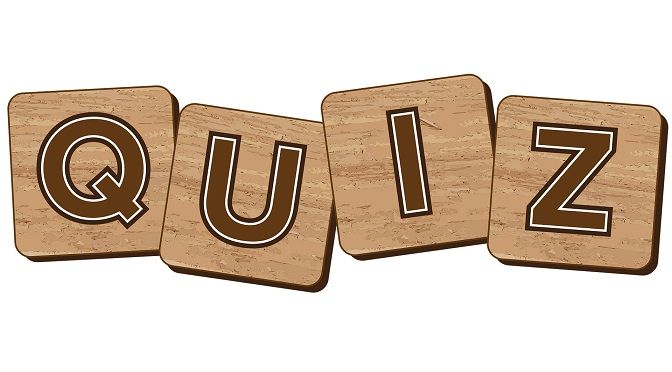 As a marketer or business owner, one of your core marketing objectives is to increase engagement with your users. Naturally, you are always willing to explore new strategies and ideas with digital marketing that help you gain more eyeballs and traction.
While this sounds good it definitely isn't easy as your competitors are trying the same strategies to attract the same set of customers. Hence the success of your digital marketing campaign rests on trying out-of-the-box strategies where competition is low and opportunities are immense. Personality quizzes are surely one of the best ways to achieve this.
Personality quiz – the secret weapon to success
Online quizzes are attractive and they generate an intuitive desire to get involved. You would have surely participated in such quizzes in the past. The pattern is simple – there are questions followed by a choice of answers one among which is correct. Pick an answer and you know if you have selected the correct one before going to the next.
Personality quizzes take this to another level as they help businesses gather knowledge about the personality traits of the user. You will derive information that can help you target the user in a personalized way. One of the major distinctive factors in this quizzes is the fact that there are no right or wrong answers and it is all dependent on a user's personal tastes, likings and belief. For example:
Which colour gown would you like to wear at your prom?
a) Blue
b) Pink
c) Orange
d) Beige
How to make a personality quiz?
As we have stated above personality quizzes are created to understand the personality traits of an individual and use this knowledge to run more targeted campaigns. The idea here is to segregate users based on their likes and beliefs. Here let us take you through a step up step guide how to make personality quizzes.
Step 1: Create outcomes
There are no correct or incorrect answers here you can attach scores or points to personality quizzes as you can with knowledge-based quiz. Hence at the end of the quiz, you will have to segregate the users based on outcomes. Since these outcomes are directly linked to your marketing efforts you must start with outcomes first and then move onto the questions. For instance, if you are planning to sell laptops on your online store you can create the following outcomes –
User is a business executive
User is a gamer
User likes spending time on Internet
Step 2: Frame the questions
Once you have determined the outcome of your personality quiz you need to frame questions which are related to the outcome. So for targeting laptop users here are few sample questions:
What do you mostly use the laptop for?
a) Professional work
b) Games
c) Internet browsing
Which free gift would you like to redeem with your laptop?
a) Antivirus Pack
b) Wireless Game Controller
c) External Wireless Card
What is your most important concern while buying a laptop?
a) Laptop Security
b) Laptop Specs
c) Laptop Price
If you carefully look at the questions you would note that different users are likely to choose different answers but there is a pattern to the answers based on the outcomes we have determined in the previous step.
Step 3: Prepare the logic
You have determined the outcomes and framed the questions. Now you have to set the logic to segregate the users based on their response. If you creatively align the questions to the outcomes you would be able to segregate the users based on their buying needs. Here let us set the logic for the quiz based on the above example:
When users answer A maximum number of times redirect them to Business Laptop page
When users answer B maximum number of times redirect them to Gaming Laptop page
When users answer C maximum number of times redirect them to Budget Laptop page
Step 4: Work on call to action
The last step in creating a personality quiz is to work on Call to Action. You have to offer users some incentives to be able to convert these leads into sales. Taking the above example you can offer additional discounts or freebies to the user who lands on the specific pages.
You can also encourage them to share these pages within their network in lieu of additional services and gifts on your store. Doing so you will be able to grow your quiz virally and engage more users.
Keeping outcomes positive
While this may be an easy example of the personality quiz you must bear in mind that when it comes to personality traits users have both negative and positive traits. Since you are using this quiz for marketing purpose you need to always work on positive outcomes.
For instance, if the user is looking for budget laptops you shouldn't discourage them or try and push for your premium range of products. When users feel happy about arriving at an outcome they are likely to share it within their network. If the outcomes are negative in any manner you kill your chances of going viral with the quiz.
Benefits of personality quiz
Personality quizzes have emerged as one of the most rewarding digital marketing strategies. They offer many benefits to your brand including –
Lead Generation – Since these quizzes are engaging you will be able to increase engagement with your existing customers as well as new ones
Segregate Leads – You will be able to segregate the leads based on the users' likes and aspirations and this allows you to run a targeted campaign
Viral Campaign – If your outcomes are positive and creative, users are likely to share the results in their network and this creates the chance of your quiz going viral.
Brand Promotion – Personality quizzes can increase engagement with your target users' manifold and this helps in increasing brand recognition which will help you in the long run.
To sum up, personality quizzes are one of the most effective ways of marketing a brand. They generate more traction with the users and also help in increasing sales.
Author Bio:
Mark Gill is a writer and marketing expert. He specializes in interactive content and spends most of his time online looking out for new things and implementing the best possible solutions for his work.