Best Ways to Get Funds for Your Startup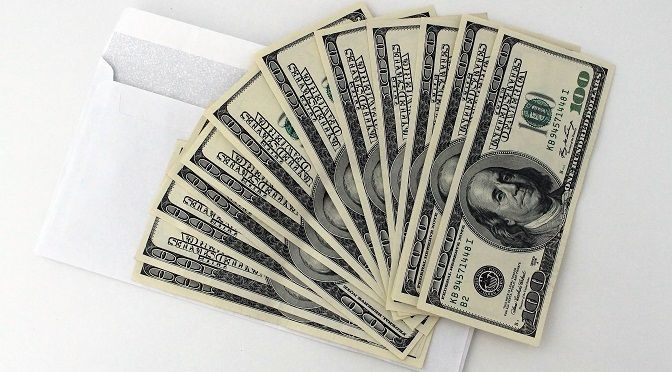 If you are running a startup then you will surely have to face many challenges. From taking care of the market to looking for upcoming opportunities. There are many things in a startup that you need to take care of. The number of startups might have increased during the past two years but that doesn't mean that running a startup is easy.
Digitization and technological solutions like QuickBooks cloud Hosting have made commencing a startup quite budget-friendly and that's why we are seeing so many startups coming out every day. But one of the biggest challenges that startups face is getting the fund.
You should know that startups are always low on budget. It doesn't matter in which country you are running your startup or which type of industry you are in, you will always have to face the challenge posed by a limited budget and this is why getting funds for your startup is very much important.
If you are running a startup and looking for various ways to get funds for your company then you have come to the right place. In this blog post, we are going to look at some of the best ways to get fund for your startup
Small loans
You should know that small loans are the best way to get funds for your startup. If you will go for small loans then it will become easy for you to repay and give out instant cash for emergencies, business. It is very important to know that small loans are also very helpful if you simply need cash for a big investment or any other purpose related to your business.
There are many ways you can get small loans. The best way to get online loans is to apply to online lenders. You should know that online vendors have become the most accessible way to get your small loan. The process of granting loans by online vendors is quite quick and that' why most of the people prefer it without any second thought.
In addition to this, you can also opt for credit unions in order to get small loans. If you will apply for small loans from credit unions then you don't need to have a perfect credit history.
Bootstrapping
After small loans, the most preferred way of getting funds your startup is bootstrapping. You should know that most of the small business prefer bootstrapping for getting the money required without any inconvenience. Bootstrapping is basically a situation where a person starts a company only by using personal funds or business revenues.
There is no denial in the fact that if you will go for bootstrapping then it will become much harder for you to yield the desired amount of fund but you will not have to stay dependent upon any other source of funding and there will no issue of paying interest on the money that you have used.
One of the best things about bootstrapping is that if you are able to succeed with this type of funding then you will become the sole owner and you will not have to share even 0.0001% of the profit that you will get with anybody else.
Crowdfunding
Crowdfunding has surely become one of the most popular ways of getting funds for your business. You must have heard about crowdfunding in newspapers and on TV, but you should know that you can use this popular method of arranging funds even for your startup. You will have to use the online power in order to get funding through this method.
In order to get crowdfunding, you will have to use a good crowdfunding website. When it comes to crowdfunding website then the first name that pops up in the mind of most of the people is Kickstarter but you should know that there are many other alternatives as well.
Some crowdfunding websites will put you in a pool of professional investors while others will allow you to raise money from anyone. You should know that if you are able to promote your business properly then you can generate huge funds for your company.
Getting funds for your startup is very much necessary because most of the startups are always short on budget. If you are running a startup then you will surely need lots of fund in order to implement a new idea or concept.
Most of the startups have many ideas but they are not able to bring those ideas into reality because of lack of funds. All the three ways of getting funds for your business mentioned in this blog post are effective and efficient as well. Use any one of the ways in order to get the required fund for your startup and invest in your new idea.
Author Bio:
Jeff Morgan is a writer at NetworksGrid with several years of experience in the IT industry. She loves writing and exploring the world of technology while making the digital platform a more informative platform. Technology is what she eats and drink and she has a firm grasp on topics like managed IT service and managed NOC service.