How to Turn Your Ecommerce Store into a Sales Magnet Using Growth Hacking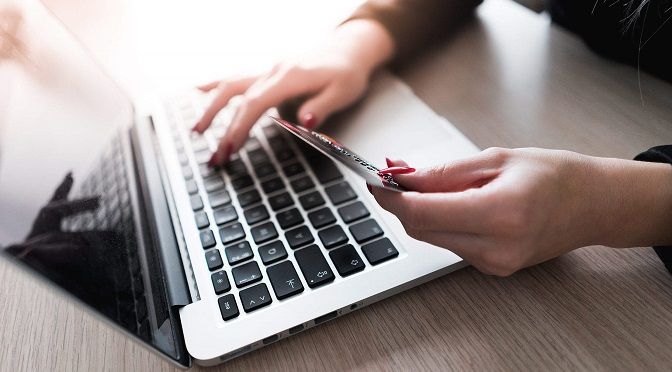 Growth hacking. Such an intriguing term, right? Well, for modern-day marketers it is a strategy of great utility. In fact, most of the successful digital products of the cyberspace like Airbnb, YouTube, PayPal, DropBox, etc. are all success stories of growth hacking.
Well, if growth hacking can power brands that have turned around the Internet, it must be pretty effective right? So, how does it work? How can a business leverage growth hack to take its business revenue from trickle to torrent?
Growth hacking can be described as repetitive experimentation across all levels of the product, right from discovery delivery. It identifies areas where the business can tap new revenue sources or increase product features/services as a result of which more revenue can be earned. Growth hacking can be practised in-house or with the help of services like Clickthrough.
The term 'Growth Hacking' was first coined by Sean Ellis in 2010, a marketer and the Founder CEO GrowthHackers. Growth Hackers has helped many companies including Dropbox, Everbrite, LogMeIn among many others to scale their business using tailor-made marketing techniques. Any business, especially those in the eCommerce industry can use growth hacking techniques to sell more to their customers.
So let's get started:
1. Sell on Instagram
There is no place to find great images, stories and videos like Instagram. In fact, the image sharing website is often touted to be superior to its parent company Facebook in user engagement and community building. Isn't that a perfect combo an eCommerce business can bank on?
Running Instagram ads are a great way to growth hack your way into more sales. Instagram ads were launched in 2015 enabling marketers to run ads targeted on individuals of a specific age, gender, location and so on. Instagramforbusiness, as it is referred to by Instagram, can be used to showcase your brand story, product offerings, special offers and much more in a seamless and engaging manner.
Image via: Kinstacdn.com
2. Use hashtags on Twitter
Close on the heels of Instagram, comes the 280-word tweeting platform Twitter. If you are not using Twitter already, you are missing out on the best part of the Internet that comes in small packages. Twitter even has a marketing edge to it. It allows users (including marketers) to use hashtags (special terms with the symbol '#') with their tweets.
Image via: Chirpify.com
Users who search for the hashtags will be able to see the posts, which will, in turn, improve its visibility. Now, imagine running an ad campaign (Twitter Ads) with the hashtags? It will bring in more conversions and brand engagement in a flash.
3. Rope in influencers
Influencers are the new brands. Influencers are basically individuals who are subject matter experts at what they do. In fact, they are not marketers in the first place. They attain popularity in their respective fields as a result of which their product recommendations, tips, and hacks gain a level of trust. Brands which rope in influencers to showcase their products are hence able to reach a wide spectrum of customers easily, and cost-effectively too.
4. Display trust seals
Ecommerce is a business that is built on the foundation of trust. If you have any doubt on this fact, ask Jack Ma – the business tycoon who founded Alibaba. Alibaba is the equivalent of Amazon in the Asian countries. In fact, Jack Ma himself has stated in many interviews and events that customer trust is the primary asset that drives a business forward.
But, how can a just-launched or young business venture earn customer trust from thin air? By displaying trust seals. Trust seals come in the form of membership logos from authorised institutions, money back guarantees, SSL certificates that secure the checkout page, seals that warrant the genuineness of a product and so on.
Image via: Amazonaws.com
5. Send personalised emails
Despite the invasion of Facebook, Twitter and Instagram, the good old email is still a charming way to connect with a large mass of people. After all, nobody misses checking their email on a regular basis. So personalised emails are a great way to growth hacking your business presence.
Personalized email marketing helps in two ways – first, it helps to lead nurturing. Two, it reaches out to customers individually in large numbers, yet in a personalised way. Thus, it helps scale your marketing efforts without losing the personal touch.
Image via: Yesware
6. Use exit-intent pop-ups
When a visitor on your website is preparing to take leave, nudge them one more time, they might stay back. Exit-intent pop-ups are just the tools to help you make visitors stay back, or at least make them give their email ids so that you can target them with personalised emails.
In fact, wise eCommerce retailers are placing discount offers and coupon in the exit-intent pop-up to turn ready-to-leave visitors into buying customers.
7. Launch a referral program
Referral programs are extensions of word of mouth marketing. It creates a chain reaction of bringing in new customers from existing customers. But, before launching out a referral program, you have to ensure that your existing customers are happy with your product. And, there should also be a means to find out whether the referred customers are really new customers or fake accounts.
The benefit of launching a referral program is two-fold. It creates a buzz among existing customers to bring in new customers (since they are getting some benefit). Two, it will create new buyers as well as an immediate surge in sales. That's how referral marketing can take your ecommerce business to the next level. Now, that's real growth hacking.
Final words
These are some ways how you can growth hack your way into more customers and more sales. There are still more ways. They are left to one's ingenuity and creativity.