4 Ecommerce Black Friday Strategies to Drive More Traffic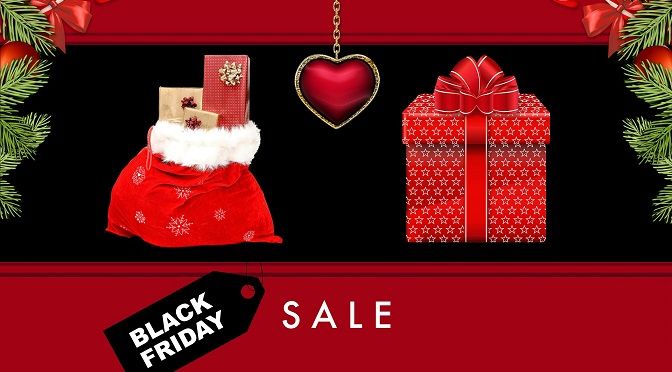 According to Adobe, the Black Friday retail sales will reach $5.03 billion this year, stretching 16.9% more than the last year.
Well, this is not a surprise. Every year the eCommerce retail sales are improving and Black Friday & Cyber Monday are two most important days. In fact, eCommerce industry witnesses a record-breaking sales on Halloween, Christmas, and New Year.
The thing is, buyers, extend their spending limits on holidays, and as an online store, you must implement some strategies that can give more quality traffic. With the same thought, we're going to discuss 4 important Black Friday eCommerce strategies.
Though we're going to take examples of Black Friday throughout the article, you can get the gist of it and implement these strategies for other holidays as well.
Let's have a look at the 4 strategies that we're going to discuss:
Black Friday offers & discounts
Use of social media for Black Friday
Content
Email marketing
Let's kickstart!
1. Black Friday offers & discounts
You'll find offers & discounts running on Amazon, well pretty much every day! Because offers and discounts have become integral parts of any business. It's so common that you'll find "Sale" flyers stuck on any random Bricks and Mortar store.
For Black Friday, you can try various types of offers & discounts to attract customers. The point is, people, want to buy around holidays, and if you hit them with the right offer, you can get lifetime visitors.
Here are some good examples of offers & discounts:
Flat 50% off on all Sportswear.
30% discount on all our branded products.
Toys Make Kids Happy. We Make You Happy – 40% off on all Toys!
You can make such deals based on your product niche and margins. Here, you can also promote your new products very mindfully. Just like Amazon did when they first launched Amazon Pay. They offered a special discount on orders paid from their online wallet.
One thing we shouldn't forget is – Market Research. Buyers still check all the competitor stores before they hit the checkout button. Make sure your offer is fresh and better than your competitors (or there must be some advantage involved!).
2. Use of social media for black Friday
It's not a headline that social media is blasting. It's growing rapidly and can be a great tool for your store this Black Friday. Social Media is one of the widely accepted Black Friday eCommerce strategies mainly for niches like Fashion, Health & Fitness, Art, Beauty Products, and Entertainment. Specifically, Instagram works like a charm for these 5 niches.
For example, this British beauty brand – 'Look Fantastic' has already announced the big sale for Black Friday 2018. Also, there will be following posts for new products and offers to keep notifying people that they are coming with something interesting this Black Friday.
'Look Fantastic' has a whopping 124k followers on Instagram, and that is certainly going to help them on Black Friday. Even though you're still growing with the followers, you can always use the right Hashtags to get new visitors.
One more thing, now that people have started buying directly from Instagram, you can make the buying process easier by integrating your online store with Instagram. The same advantage goes for Facebook as well. You can create an online store within Facebook and increase your sales.
3. Content
We shouldn't even discuss the content legacy!
Content is one of the most important factors in brand building and search engine rankings. For festivals like Christmas, Cyber Monday, or Black Friday, brands create various blogs like '15 Things You Should Buy on Black Friday' or 'These Are The Things You Shouldn't Buy On Black Friday.' You can write such blogs and include your products in between to drive readers to your online store.
You can also market your content on other publications with such topics and promote your products. Just like Amazon did in this blog:
Content marketing can definitely increase your sales, especially when people are searching for what to buy on Black Friday.
4. Email marketing
Email marketing is one of the oldest and successful methods to drive more customers to your store. Email marketing is specifically used to drive your existing customers back to your store and increase revenue.
All we need to be is a little creative!
First thing first, the subject line should be outstanding, period. Then comes the email template. It should be out of the box and cover the aim of your Black Friday campaign. Just like Greats did to promote their shoes very cleverly:
The subject line was: Woosters Almost Sold Out! Black Friday Prices + Free Shipping For A Few More Hours!
Fascinating right?
Amazon does this wondrous thing to offer customized discounts on your wishlist products. Amazon knows what you have been searching lately and what are the products added in your cart or wishlist. It smartly uses this data and offers you customized discounts on your wishlist/cart products.
Bottomline
These are 4 sure shot eCommerce Black Friday strategies to drive more customers to your platform. Share your views on these strategies in the comment section below. Also, let us know if you're using any other creative way of executing your campaign.
Cheers!
Author Bio:
Kashyap Trivedi is working with an amazing Digital Marketing Team at PSDCenter – An official BigCommerce development partner. He is interested in Search Engine Optimization, Social Media Marketing, and Content Marketing. When he is not working, you'll find him reading a book or meditating.