Ecommerce
5 Social Media Tactics to Boost Your Ecommerce Sales
With the E-commerce industry experiencing an explosive growth spurt in recent years and new online stores popping up at every corner as a result, it's no wonder that aspiring entrepreneurs of the world are racing to snag their piece of the three-trillion-dollar market.
Yes, the financial cake might be big enough for everyone to grab a hefty slice, but that doesn't mean that the road to E-commerce superstardom is not laden with obstacles and possibly business-crippling challenges.
From seemingly small tasks of finding out when exactly to post on your social media feeds to the cumbersome challenges of researching relevant networks and tailoring your content for maximum engagement, all of these tasks can mean the difference between a social media presence that drives traffic, and one that fails to populate your online store. With that in mind, here are the winning SM tactics to boost your E-commerce sales.
1. Discover the most promising networks
Market research might not sound like a lot of fun, but it nonetheless an essential part of your social media strategy. In fact, it is the foundation upon which you should build your entire approach to social media and its nuanced audiences.
The way people on different networks live, breathe, and consume their favourite content on a daily basis will tell you not only how to engage with them in a meaningful way, but also where your ideal audience truly resides.
Many marketers and business leaders make the mistake of trying to position the brand on every single social media in existence, spreading their resources too thin, and making it impossible to manage every account effectively. Ultimately, this will lead to poor brand visibility and it will hurt your reputation in the long run.
2. Win people over with compelling content
There is no denying the fact that quality content reigns supreme in the online world. The days of pushy ads and poorly-constructed copy are long gone, and people nowadays want and need to connect with a brand on a more personal, profound level. So don't ever think that you're "just another E-commerce store" but rather focus on building your brand's identity with amazing content.
Finding breaking news and content for your posting schedule should be easy with a bit of research and a knack for creative writing to reel the audience in an incentivize them to visit your store. In order to win at storytelling and build a brand that inspires people to take action, focus on the following:
Product promotion should not be the main focus of your SM content strategy, let's get that out of the way. Your products should instead serve as inspiration for relevant stories that will get people talking about your brand, sharing them with their friends, and liking and commenting. In essence, content should build social media buzz.
To build "the buzz", your content should be top-notch. This means that it should be inspiring, relevant and that your brand's values should be weaved in every article, every video.
That said, your content should also be SEO-friendly, as it will help with SERP positioning to boot, which is always a good thing.
The content you create should portray your brand identity in the best possible light, so be sure every piece of content you post bears your visuals and speaks in the tone and manner that's representative of your brand's unique personality. In turn, your store will immediately stand out in the competitive arena.
3. Align your advertisements with your website
One of the biggest mistakes marketers make, whether inadvertently or through the lack of experience, is not creating a harmonious relationship between the brand's social media presence, and the online store itself.
Too often will you see Facebook ads (more on that in a bit) with all the bells and whistles that lead to a poorly-designed, poorly-optimized landing page? This cannot happen if you are to preserve your online reputation, especially in fast-growing e-commerce markets such as Australia, which is worth over $32 billion, and it's still growing rapidly.
To prevent this, you need to tend to meticulous store design, management, and organization. To be more competitive and successful with their online presence, more businesses are relying on a top-tier Shopify Agency to harmonize their ads with their landing pages in order to grow their reputation, as well as their social media success. It's vital that you know how to utilize your e-commerce platform of choice and make the most of it in your social media strategy as well.
4. Advertise like a pro
When it comes to the advertisement itself, you should understand that social media ads are some of the key driving components behind every growing E-commerce business. According to Invesp, Facebook accounts for more than 9% of total digital ad spending, and that 92% of social marketers use this platform for promotion, which makes Facebook advertising a must in your social media management playbook.
Take this Facebook advertising checklist into consideration before launching ads in order to get the biggest bang for your buck every single time you roll out an ad. Your ads should serve the purpose of getting people to your online store quickly, so they not only need to boast a compelling design and message, but they should also give out a sense of urgency.
5. Diversify your content offering
Lastly, keep in mind that written content is not the only way to get people to talk about your brand, and visit your store. In fact, written content on social media is slowly giving way to images and videos, which begs the need to diversify your offering and post a variety of content types to boost engagement.
You can achieve this by creating engaging videos, posting informative and aesthetic infographics, and striking an emotional chord with the audience with beautiful photographs in close relation with your brand. Keep it fresh, keep it short and to the point when it comes to visual content, and you should have no problem creating that highly sought-after social media buzz.
Social media is where the bulk of the online audience resides, which makes it your most lucrative prospect. If you want to make it big in the E-commerce arena, focus on building a winning SM strategy that will drive traffic to your website and help your sales skyrocket in the process.
Author Bio:
Victor T. Miller, a Sydney-based business and marketing specialist who has expanded businesses over 5 years. I am a person who loves to inform people about the latest news in the industry also as sharing tips and advice based on my professional experience and knowledge.
Dynamic Pricing Is an Effective Strategy to Achieve Success in the Ecommerce Market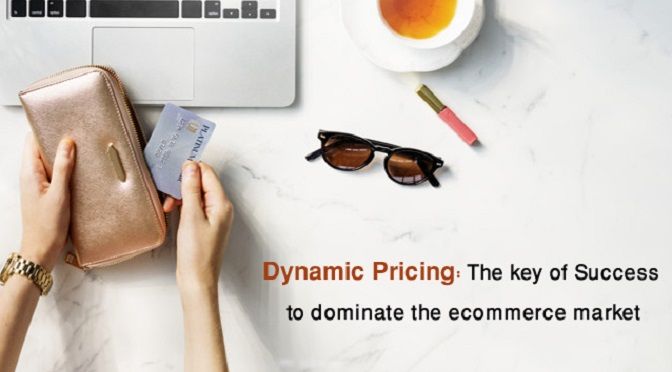 Every one of us chooses to operate an eCommerce store to fulfil the prime objective of achieving customer retention, retention of an existing customer for any new product helps us a lot to save more.
One of the best ways to do this is to allow customers to know about the set pricing on a particular day in advance to keep them at a perfect pace with the increasing demand. Here comes the role of dynamic pricing.
What is dynamic pricing?
Dynamic pricing refers to time-based, surge or real-time pricing and it acts as a technique focusing on setting the product price in accordance with both supply and demand even within a small time frame. In addition, the concept considers other important aspects, which include customers' perception, competitor pricing and overall brand value.
The logic behind the concept of dynamic pricing is a simple one i.e. it involves the act of markup pricing i.e. profit margin obtained from a specific product you want to sell. In accordance with the existing market, you will find variation in the percentage of markup value.
The technology and psychology behind it
Dynamic pricing includes many innovative technologies to provide a dynamic range of various products prices. Whenever e-commerce websites target prospective customers and realize that they fail to convert prospects into customers, they opt to remarket their offered markets. For this, business owners offer decent price reductions to convert any window shopper into a permanent customer.
In this situation, e-commerce sites use dynamic pricing to determine whether any person would purchase the respective product after he or she witnesses change in its price. Most of the auction e-commerce stores even use dynamic pricing to make the most from their customers.
For this, they apply special algorithms to increase the product's price with each placed bid and sell the same to customers with unique ones. For the successful implementation of dynamic pricing strategy, you should hire e-commerce web developers intended for the identification of illogical errors to make your prices effectively dynamic. 
The psychology behind dynamic pricing
Even though dynamic pricing appears as an entirely new concept in front of us, it is not a new one. Instead, the pricing technique mentioned here has its deep root in the retail industry since its inception. Reason for this is that offline retailers have involved in practising dynamic pricing for a long time. They calculate the ratio of total expense to total revenue while sticking between them.
The mentioned old technique has adopted many innovative techniques to obtain a flexible price range but its cornerstone has always remained a common principle i.e. to earn the highest possible revenue. Dynamic pricing is of highly prominent in case of online platforms because the online market is not only highly agile, but it also allows easy access to information.
Why e-commerce marketers should go with it?
If you own or manage an e-commerce store, you should never overlook adopting a dynamic type of pricing model by the application of the right technology, as it has considerable influence on the success of your business. You may understand the significance of dynamic pricing for e-commerce marketers based on a few proven use cases, which you may face in the industry.
Demand-based pricing technique
Whenever the seasonal or general demand of your product offers remains low, you should eliminate the additional stock to avoid any extra cost. In contrast, when the demand becomes high, you should take benefit by increasing the product price to achieve higher profits.
Thus, demand-based pricing helps you to obtain benefits based on demand fluctuations prevailing in the market, such as the increase in prices in case of high demand or your competitors have the same products out of their stocks.
Time-based pricing technique
This technique involves a dynamic pricing approach that allows various e-commerce retailers to optimize their price in accordance with specific times of a particular day, specific month or year and the entire product lifespan available in the market. In this case, you will find time as a prime element instead of instant hypes in the products' demand. Time-based dynamic pricing is useful whenever any particular product becomes outdated.
Electronic brands often use the strategy to boost the demand for their products' old versions. For instance, whenever Apple launches any new version of its product, it intentionally lowers the price of its old version to entice a large number of customers.
Competitive pricing
Today, you will find more than hundreds of competitors in the market involved in adjusting their prices consistently. In this case, you have to monitor them and come up with the necessary actions in accordance with the present market's competitive pricing technique.
In case you deny the competitors, you may not know whether you price at too much high or too low price and thereby, you may detach from the industry. This leads to low conversion rates, which adversely affect your business growth and your sales, as your competitors will work actively as per the available market trends.
How does it help to beat competitors?
Statistics have revealed that most of the online shoppers opt to compare available prices before they finalize their purchases by visiting/comparing different online stores. Furthermore, based on intense competition in the complete e-commerce sector, online pricing has proved to be a prime element to influence the entire purchase decision.
In this situation, it has become essential for every retailer to stay highly attentive based on both optimization and management.
Imagine a scenario where one among your competitors apply plenty of discounts and undercut the pricing. Positively, you may use the concept/technique of dynamic pricing to react to the respective discounting strategy automatically and thereby, regain the competitive status for one more time.
Your prices may sometimes become highly competitive whenever you compare them with the closest rivals. Even in some cases, an increase of only 10% or 20% would not cause any harm in the market competitiveness. With the aim to avail this opportunity, it is essential or you to choose fresh competitor intelligence along with the dynamic pricing.
Take away
To conclude, we should say that e-commerce stores should invest in both dynamic pricing and competitor intelligence whenever they make an investment in both of them, you will likely retain the overall competitiveness and enhance the overall profit margin significantly.
Author Bio:
Varun Patel is the founder and CEO of Coreway Solution, a global ranking offshore web development company which provides out-of-the-box IT solutions across the globe.
4 Ecommerce Black Friday Strategies to Drive More Traffic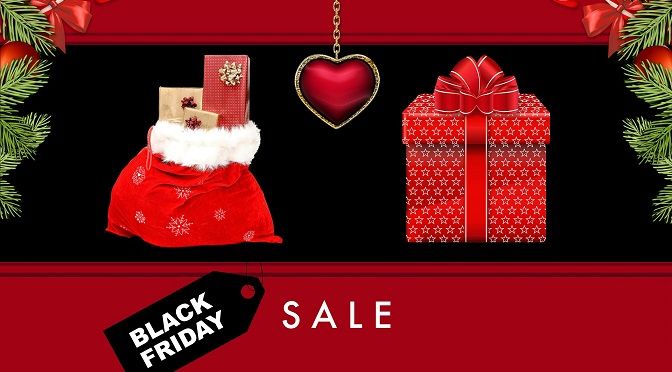 According to Adobe, the Black Friday retail sales will reach $5.03 billion this year, stretching 16.9% more than the last year.
Well, this is not a surprise. Every year the eCommerce retail sales are improving and Black Friday & Cyber Monday are two most important days. In fact, eCommerce industry witnesses a record-breaking sales on Halloween, Christmas, and New Year.
The thing is, buyers, extend their spending limits on holidays, and as an online store, you must implement some strategies that can give more quality traffic. With the same thought, we're going to discuss 4 important Black Friday eCommerce strategies.
Though we're going to take examples of Black Friday throughout the article, you can get the gist of it and implement these strategies for other holidays as well.
Let's have a look at the 4 strategies that we're going to discuss:
Black Friday offers & discounts
Use of social media for Black Friday
Content
Email marketing
Let's kickstart!
1. Black Friday offers & discounts
You'll find offers & discounts running on Amazon, well pretty much every day! Because offers and discounts have become integral parts of any business. It's so common that you'll find "Sale" flyers stuck on any random Bricks and Mortar store.
For Black Friday, you can try various types of offers & discounts to attract customers. The point is, people, want to buy around holidays, and if you hit them with the right offer, you can get lifetime visitors.
Here are some good examples of offers & discounts:
Flat 50% off on all Sportswear.
30% discount on all our branded products.
Toys Make Kids Happy. We Make You Happy – 40% off on all Toys!
You can make such deals based on your product niche and margins. Here, you can also promote your new products very mindfully. Just like Amazon did when they first launched Amazon Pay. They offered a special discount on orders paid from their online wallet.
One thing we shouldn't forget is – Market Research. Buyers still check all the competitor stores before they hit the checkout button. Make sure your offer is fresh and better than your competitors (or there must be some advantage involved!).
2. Use of social media for black Friday
It's not a headline that social media is blasting. It's growing rapidly and can be a great tool for your store this Black Friday. Social Media is one of the widely accepted Black Friday eCommerce strategies mainly for niches like Fashion, Health & Fitness, Art, Beauty Products, and Entertainment. Specifically, Instagram works like a charm for these 5 niches.
For example, this British beauty brand – 'Look Fantastic' has already announced the big sale for Black Friday 2018. Also, there will be following posts for new products and offers to keep notifying people that they are coming with something interesting this Black Friday.
'Look Fantastic' has a whopping 124k followers on Instagram, and that is certainly going to help them on Black Friday. Even though you're still growing with the followers, you can always use the right Hashtags to get new visitors.
One more thing, now that people have started buying directly from Instagram, you can make the buying process easier by integrating your online store with Instagram. The same advantage goes for Facebook as well. You can create an online store within Facebook and increase your sales.
3. Content
We shouldn't even discuss the content legacy!
Content is one of the most important factors in brand building and search engine rankings. For festivals like Christmas, Cyber Monday, or Black Friday, brands create various blogs like '15 Things You Should Buy on Black Friday' or 'These Are The Things You Shouldn't Buy On Black Friday.' You can write such blogs and include your products in between to drive readers to your online store.
You can also market your content on other publications with such topics and promote your products. Just like Amazon did in this blog:
Content marketing can definitely increase your sales, especially when people are searching for what to buy on Black Friday.
4. Email marketing
Email marketing is one of the oldest and successful methods to drive more customers to your store. Email marketing is specifically used to drive your existing customers back to your store and increase revenue.
All we need to be is a little creative!
First thing first, the subject line should be outstanding, period. Then comes the email template. It should be out of the box and cover the aim of your Black Friday campaign. Just like Greats did to promote their shoes very cleverly:
The subject line was: Woosters Almost Sold Out! Black Friday Prices + Free Shipping For A Few More Hours!
Fascinating right?
Amazon does this wondrous thing to offer customized discounts on your wishlist products. Amazon knows what you have been searching lately and what are the products added in your cart or wishlist. It smartly uses this data and offers you customized discounts on your wishlist/cart products.
Bottomline
These are 4 sure shot eCommerce Black Friday strategies to drive more customers to your platform. Share your views on these strategies in the comment section below. Also, let us know if you're using any other creative way of executing your campaign.
Cheers!
Author Bio:
Kashyap Trivedi is working with an amazing Digital Marketing Team at PSDCenter – An official BigCommerce development partner. He is interested in Search Engine Optimization, Social Media Marketing, and Content Marketing. When he is not working, you'll find him reading a book or meditating.
How to Protect Your Brand on E-Commerce Marketplaces?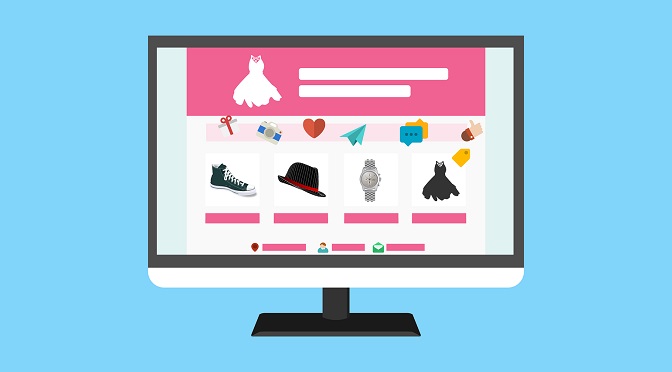 Selling on e-commerce platforms is just like selling offline in multiple ways. One of the most important similarities is building trust. To gain the attention of the prospects and grow your business on the internet, you need to build trust and reliability in your audience. You need to establish the name of your business as one of the most reliable names to create a sustainable online business.
E-commerce is one of the fastest growing modes of businesses. It requires small capital investment and can reap huge returns in no time. Stats show that 2.3 trillion US dollars' worth of goods were sold online in 2017. This number will increase exponentially to 4.48 trillion US dollars by 2021. (Source)
Establishing reliability is tough on the internet especially when you are not selling an original product. Most e-commerce sellers do not sell their own products. In fact, they collect products from various brands and sellers to sell it via their channel.
Risks on e-commerce platforms
Once you have established your business on an e-commerce platform, you need to take certain steps to protect its identity and reputation. If you don't take the right measures at the right time, your business will fail in the long run.
Here are some of the most common risks that you will face on the e-commerce platform once you have created a great brand image for your business.
1. Content theft
The quality of content that you have on your e-commerce marketplace drives your overall value and brand name in a major way. The content that you use to describe your brand, as well as your products, help you in creating a new identity on the e-commerce platform. It also decides the number of times your products pop-up on the search results of the marketplace.
As the name suggests, content theft is basically a condition wherein the content of your product/seller information is at a major risk. Someone can easily scrape your content from the internet and replicate the content on their store using online web scraping tools.
2. Competitive pricing
Competitive pricing is one of the worst types of risks associated with a brand name on the internet. Except when you are selling an original product, someone always has the potential to see the same product at a lower price tag. This increases the competition for your brand and makes it difficult for you to sell the product at the same price. Under such scenarios, you must either reduce your profit margins while selling the product or find a supplier who can supply the products at a lower cost.
3. Fake product and seller reviews
This is often known as 'Dirty Play' on the e-commerce marketplace. Your competitors might try to harm your store's reputation severely by writing fake negative reviews about your products and store. The negative reviews and rating can hurt your brand name in a disastrous fashion.
Some e-commerce marketplaces have come up with tags that suggest an 'Authorised Purchase' to ensure that people who have actually purchased your product can only post the review. However, most marketplaces allow random people to post reviews on the product/seller to increase the overall number of reviews on the store.
4. Lack of control
As the manufacturer and supplier of original products, you need to control the pricing at the base level to make sure that no one misuses it to destroy your brand. It is like having a minimum selling price for your product on the e-commerce platform. You don't want to supply the product to a third-party seller in hopes of increasing sales and lose out on a considerable business opportunity and profit margin, right?
Without the right amount of control from your end, the third-party seller might reduce his/her profit margin to sell the product at a cheaper cost thereby harming your overall brand reputation. This will create a competitive environment for your product, making it hard for you to sell your own product on the e-commerce marketplace.
5. Stocking problems
Stocking is another issue with e-commerce shopping. You need to maintain a minimum amount of stock at the warehouse of the e-commerce seller to ensure a quick delivery from its end. Novice e-commerce sellers often anticipate the demand for their products wrongly. They often damage the brand reputation and their profit margins by overstocking or understocking the products at the e-commerce warehouse.
How to protect your brand?
Now that we know the most common risks associated with a brand image on the e-commerce platform, let us discover a few ways in which you can protect it.
1. Get a trademark
Your business rights are protected under the strict governmental jurisdiction of your country. If you leverage your rights in the right manner, you can easily establish a good amount of control on the sales of the product in the early stages. You can exercise your rights about selling the product easily if you get a trademark for your business in the e-commerce marketplace.
The trademark allows you to control the pricing of the product as well as minimise the scope of grey-market selling for your products by a significant amount.
2. Understand operations on the e-commerce platform
Understanding the fine print of the e-commerce platform governance will help you make sound decisions for brand identity protection. The rules and regulations for each e-commerce platform vary a little. If you are selling your product on multiple platforms, make sure that you understand the regulations for each one of them clearly.
Most e-commerce platforms have a dedicated seller portal that can help the sellers understand all the different norms for operation.
3. Organise distribution of your product
The best part about selling your product through e-commerce is that the platform takes care of the transportation and logistics at its end. However, you need to calculate and manage the supply chain from your end. When you organise the distribution of your product, make sure that you do it with the most reliable partners in the industry.
4. Choose authorized sellers
If you are planning on selling your products through third-party sellers, make sure that you control the price of the product completely. The authorised sellers will never want to harm their reputation. You might have to offer them the products at low prices, thereby cutting on your profit margins. However, this trade-off is worth it for the safety and control that you have on the pricing of your product.
5. Register your brand
You can register your brand on the e-commerce platform very easily if you are selling your own product. However, if you are a third-party seller, the process of registering is slightly difficult. The seller helpline portal of the particular e-commerce store can help you register your brand within minutes.
6. Use e-commerce tools and data
Several major e-commerce players have dedicated data analysis tools that help you control the price as well as assess the competition in the right way. You can leverage these tools to ensure that no one misuses your products on the marketplace. Someone might easily sell your product at a lower price tag, and you need to counter that with a great brand image.
You must understand that reliability trumps a better price for most people. Therefore, if you have created a reliable brand image on the e-commerce marketplace, you can manage to sell the product at a slightly higher price. People will still buy products from you rather than a shady seller that has no reviews, ratings or even a description.
7. Keep a transparent pricing model
If you are selling a product through third-party sellers, make sure that you have kept a transparent pricing model. You can assess the minimum price at which the product is sold the end-customers. After this, you can give the third-party sellers the freedom to set their own prices and leverage their brand identities to charge higher.
8. Distribute marketing resources evenly
You must distribute your marketing resources on the platform evenly to maintain a good and sustainable relationship. Spending money on SEO-friendly content to generate organic traffic should be a big part of your budget.
9. Set micro and macro goals for brand creation
The goal-setting process for your brand can help you prioritise on the creation of the brand image. In the initial stages of the selling experience, you will see people making a huge profit through reseller model. The goals will help you stop that urge and provide great value to the customers so that you can build a good reputation and drive profits from the high quantity of sales.
10. Be patient with brand establishment
Seasoned e-commerce sellers will tell you that the marketplace is getting tougher every day. You cannot see or predict the movements of your competition anymore. This makes it tougher for you to have a solid sales plan for your product. They will also tell you that patience is the key to making it big on the e-commerce platform.
Back your marketing efforts on the platform with a strong sales cycle and reliable contacts. Optimize your branding campaigns regularly to make sure that you can protect your brand identity for a longer period in the marketplace.
How Blockchain Is Shaping Ecommerce Today?
In the summer of 1994, Pizza Hut started an ecommerce division, PizzaNet, making the leap to accepting online credit card payments. At the time, technology was still not as easy to work with, but their move gave them a competitive edge over others have been the first in the ecommerce space.
This helped the American restaurant chain that's now six decades old, and an international franchise, normalize what is now accepted as an online payment system. Similar things are happening with the Altcoin and Bitcoin transactions, with ecommerce retailers that embraced blockchain early having the first mover advantage. Ecommerce businesses today should, like Pizza Hut, make the leap and begin to embrace crypto and blockchain technology.
Firstly, blockchain technology protects the privacy of consumers by not revealing their true identities. Instead, consumers get addresses that don't relay their private information. At the same time, transactions are transparent and part of the chain owing to blockchain's real-time transaction ledger.
Secondly, blockchain technology allows you to track payments, and inventory from manufacturer to warehouse (directly to their origins).
Thirdly, ecommerce businesses gain from blockchain technology as it reduces costs that would come from overheads like staff salaries. Increased transparency, communication and security in blockchain also helps reduce costs that come with inventory management, monitoring product lines, shipments, and checking for counterfeits.
Fourthly, blockchain technology eliminates the need for a middleman during transactions as payments are placed directly on the blockchain's payment ledger.
Lastly, warranty and receipt information is added to each block on the chain, making this information accessible, while protecting your business from unscrupulous customers. Blockchain technology will revolutionize ecommerce, by providing an unrivalled blend of transparency, security, and reduction on costs, among other benefits.
Your eCommerce business will also have a competitive edge over rival brands as most such businesses aren't savvy in blockchain system.
Additionally, the technology isn't readily available so most ecommerce platforms aren't tailored to implement it. This means you'd have to rework your whole technology system to ensure it is implemented, as it will soon become a necessity.
The infographic below captures reasons on why must e-stores consider applying blockchain:
Blockchain-based applications are bouncing up, covering different fields including cash related organizations, reputation system, and the Internet of Things (IoT), and whatnot.
Source: Information Technology Blog
Author Bio:
I am Roberto Garvin, co-founder of Mofluid. It is absolutely amazing to see how technology continues to evolve, from email to browsers, search engines and mobile. I am fortunate to witness it all and I'm really excited to see what's next! Twitter – @mofluid
10 Best 2018's UI Designs for Ecommerce Websites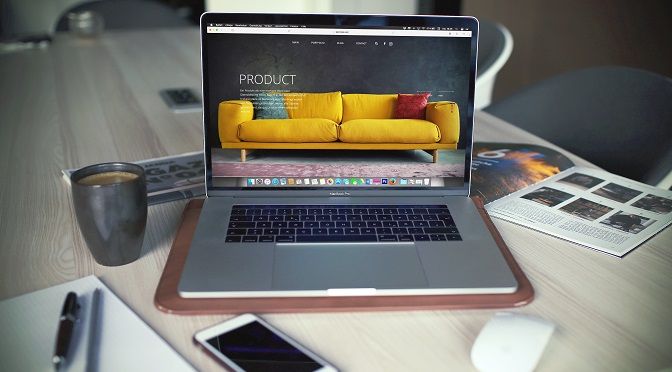 It's time you admit to the fact that E-commerce is the future of shopping. The rise of online shopping websites has changed the way people experience the art of buying goods online, from different vendors around the world. But the vital fact here is more than just e-commerce being the future of shopping, it is about giving an experience like no other and showcasing products in a profound way that contributes to an awesome ecommerce UI design.
Try using this philosophy for your online store and you'd see sales pouring in, your business succeeding and profits going over the roof. To help you reap the benefits of our research, we have created a list that consists of the 10 best ecommerce UI designs for you to be inspired by. Take them in and embrace the change.
1. Skullcandy
Skullcandy products are not new to music lovers. In fact, some of the best musicians around the world use their products and recommend them. Sure, they may exude superb sound quality but that quality is also translated into an experience. See the analogy here?
The website has an exceptional design philosophy along with great photography that is both colourful and a treat to look at. This gives the products on display superb visibility from almost any angle and brings out the colour theme that is reminiscent of the products themselves making Skullcandy's website a great ecommerce UI design.
2. Decibullz
A great ecommerce UI design decision behind Decibullz was about showcasing people in their natural habitat while the products that are being offered, are merging in nicely as if they are a part of their lives. Excellent photography in a casual but engaging way, coupled with large tiles that tell a story is what makes the website a real treat to explore.
Decibullz has made a great decision to use space and not waste it helping visitors see and experience the product as itself. The clarity of showcasing products helps visitors make swift decisions to buy their products.
3. JeepPeople
For automotive website owners, this is a great ecommerce UI design to explore. The website has a unique UI that helps bring out the best in their products taking the rough terrains like it is their backyard and for good reason; Jeep is a very old and known brand in the 4×4 automotive world. This is one of the many reasons the website, for its great UI, was nominated as one of the best websites in the world.
The design philosophy is simple yet very engaging because it showcases vehicles along with the options they are coming within separate sections and in distinct categories helping visitors navigate without any problems.
4. Azteca
Azteca's soccer homepage is full of colour and exhibits great photography. This allows users to browse individual categories with ease and make swift decisions through a very simple interface, a simple theme and great response as well. It also helps visitors make swift decisions with their top selling products right up there in the middle to gather as much attention and engagement.
It is a great way of providing a very simple and user-focused design that compliments high-quality images and a smooth online shopping experience that trickles into one of the best ecommerce UI designs ever.
5. Bellroy
A traditional ecommerce UI design approach that helps take simplicity to newer levels of engagement for visitors. The website displays products in creative and innovative ways making sure they are gathering attention and involving interactions within the website.
The Bellroy itself exudes class by showcasing products in a great way while using different fonts to complement each product in its own theme.
6. ETQ Amsterdam
A well-known footwear from Amsterdam has taken it upon themselves to get straight to the point for their ecommerce UI design. The products are displayed in an extremely simple way in boxes with a short description that gives the basic idea; that they are for sale.
Since the brand is already well known and established, using a simple theme with minimal workarounds gives ETQ Amsterdam an edge over its competitors.
7. Good as Gold
A large background for a homepage with a carousel that takes you through more products, Good as Gold is a website that provides one of the best ecommerce UI designs ever seen on the web. The photography is superb because it gives an entire view of what it would look like in real life. The oversized font size helps bring out expression and demands attention and is also helpful for being viewed on smartphones.
8. Greats
An ecommerce UI design with big and bold fonts, a big picture that takes almost the entire space. Greats is a typical American website that sells American products by showcasing them in a rather bold method. The philosophy is simple and to the point and it is what the target audience can instantly recognize as being an American website.
Great experience, relevant products that give you the 'real' American experience.
9. Article
A website showcasing the art of casual furniture with simplicity. While browsing the website it is extremely easy to find what you're looking for in terms of furniture. Article is a modern, comprehensive and intuitive furniture shop that tends to make things simple for those looking for a makeover of their living room, etc with a great choice of visuals which are actually gifs, so they're changing their places.
10. The Dollar Shave Club
Last but not least, the Dollar Shave Club's website that exudes a spectacular ecommerce UI design guaranteed to put users in awe of its presentation. The idea was simple, to showcase how awesome it would be to be shaved. An authentic American website that gives an American line with an American attitude. It is awesome.
Conclusion
The websites we have chosen have a unique approach towards the audience they cater to, which is why they seem different in some way or the other. The other thing is, the more work you put into your ecommerce store doesn't necessarily mean that the website would be awesome. You need a proper plan and make your website so attractive and appealing that it brings in customers for the best ecommerce UI design experience and not the price.
If you have any websites that you think should have been part of this list, feel free to comment down below.
Author Bio:
Syed Muneeb Ul Hasan is a Magento Developer and Blogger at Magenticians – a platform for Magento Tutorials. He is an expert in PHP and Magento and prefers to educate users in the implementation of Magento. When not working, he loves to play games and watch cricket. You can follow him on Twitter.
How to Turn Your Ecommerce Store into a Sales Magnet Using Growth Hacking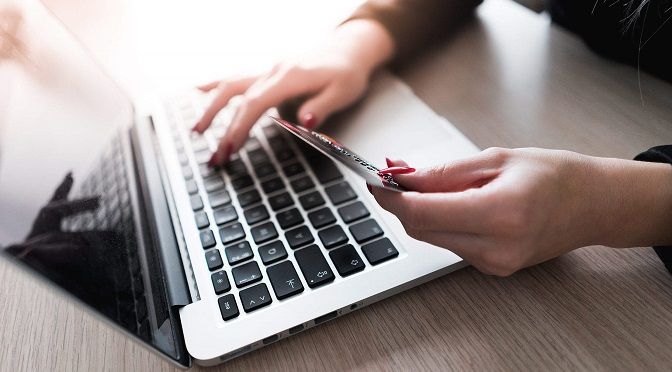 Growth hacking. Such an intriguing term, right? Well, for modern-day marketers it is a strategy of great utility. In fact, most of the successful digital products of the cyberspace like Airbnb, YouTube, PayPal, DropBox, etc. are all success stories of growth hacking.
Well, if growth hacking can power brands that have turned around the Internet, it must be pretty effective right? So, how does it work? How can a business leverage growth hack to take its business revenue from trickle to torrent?
Growth hacking can be described as repetitive experimentation across all levels of the product, right from discovery delivery. It identifies areas where the business can tap new revenue sources or increase product features/services as a result of which more revenue can be earned. Growth hacking can be practised in-house or with the help of services like Clickthrough.
The term 'Growth Hacking' was first coined by Sean Ellis in 2010, a marketer and the Founder CEO GrowthHackers. Growth Hackers has helped many companies including Dropbox, Everbrite, LogMeIn among many others to scale their business using tailor-made marketing techniques. Any business, especially those in the eCommerce industry can use growth hacking techniques to sell more to their customers.
So let's get started:
1. Sell on Instagram
There is no place to find great images, stories and videos like Instagram. In fact, the image sharing website is often touted to be superior to its parent company Facebook in user engagement and community building. Isn't that a perfect combo an eCommerce business can bank on?
Running Instagram ads are a great way to growth hack your way into more sales. Instagram ads were launched in 2015 enabling marketers to run ads targeted on individuals of a specific age, gender, location and so on. Instagramforbusiness, as it is referred to by Instagram, can be used to showcase your brand story, product offerings, special offers and much more in a seamless and engaging manner.
Image via: Kinstacdn.com
2. Use hashtags on Twitter
Close on the heels of Instagram, comes the 280-word tweeting platform Twitter. If you are not using Twitter already, you are missing out on the best part of the Internet that comes in small packages. Twitter even has a marketing edge to it. It allows users (including marketers) to use hashtags (special terms with the symbol '#') with their tweets.
Image via: Chirpify.com
Users who search for the hashtags will be able to see the posts, which will, in turn, improve its visibility. Now, imagine running an ad campaign (Twitter Ads) with the hashtags? It will bring in more conversions and brand engagement in a flash.
3. Rope in influencers
Influencers are the new brands. Influencers are basically individuals who are subject matter experts at what they do. In fact, they are not marketers in the first place. They attain popularity in their respective fields as a result of which their product recommendations, tips, and hacks gain a level of trust. Brands which rope in influencers to showcase their products are hence able to reach a wide spectrum of customers easily, and cost-effectively too.
4. Display trust seals
Ecommerce is a business that is built on the foundation of trust. If you have any doubt on this fact, ask Jack Ma – the business tycoon who founded Alibaba. Alibaba is the equivalent of Amazon in the Asian countries. In fact, Jack Ma himself has stated in many interviews and events that customer trust is the primary asset that drives a business forward.
But, how can a just-launched or young business venture earn customer trust from thin air? By displaying trust seals. Trust seals come in the form of membership logos from authorised institutions, money back guarantees, SSL certificates that secure the checkout page, seals that warrant the genuineness of a product and so on.
Image via: Amazonaws.com
5. Send personalised emails
Despite the invasion of Facebook, Twitter and Instagram, the good old email is still a charming way to connect with a large mass of people. After all, nobody misses checking their email on a regular basis. So personalised emails are a great way to growth hacking your business presence.
Personalized email marketing helps in two ways – first, it helps to lead nurturing. Two, it reaches out to customers individually in large numbers, yet in a personalised way. Thus, it helps scale your marketing efforts without losing the personal touch.
Image via: Yesware
6. Use exit-intent pop-ups
When a visitor on your website is preparing to take leave, nudge them one more time, they might stay back. Exit-intent pop-ups are just the tools to help you make visitors stay back, or at least make them give their email ids so that you can target them with personalised emails.
In fact, wise eCommerce retailers are placing discount offers and coupon in the exit-intent pop-up to turn ready-to-leave visitors into buying customers.
7. Launch a referral program
Referral programs are extensions of word of mouth marketing. It creates a chain reaction of bringing in new customers from existing customers. But, before launching out a referral program, you have to ensure that your existing customers are happy with your product. And, there should also be a means to find out whether the referred customers are really new customers or fake accounts.
The benefit of launching a referral program is two-fold. It creates a buzz among existing customers to bring in new customers (since they are getting some benefit). Two, it will create new buyers as well as an immediate surge in sales. That's how referral marketing can take your ecommerce business to the next level. Now, that's real growth hacking.
Final words
These are some ways how you can growth hack your way into more customers and more sales. There are still more ways. They are left to one's ingenuity and creativity.
Top 6 Ecommerce Strategies for B2B Businesses
The emerging e-commerce solutions have improved the B2B Commerce strategy largely. With more traders, buying the products from online marketing platforms, it has provided much hype to the e-commerce selling. The Forrester survey states that the B2B market will be twice the B2C market by the year 2020 with an estimated revenue of 1 trillion US Dollars.
The B2B Commerce strategy involves the following scenarios.
The sales are made to various decision makers with varying needs for their companies. So, the suppliers have to abide by buyers' specifications.
The product needs to be customized according to the requirements of different business customers.
Understanding the budgetary requirements of the business houses is foremost important. Moreover, the inclusion of the necessary information will entice the buyers towards the product.
Six enhanced priorities of B2B e-Commerce strategy
The marketers must get their websites designed on great open-source platforms like Magento to provide a seamless experience to the business buyers. The organizations can contact the professionals from the Magento development company for designing optimized sites. Here is an insight into the priorities required in B2B e-commerce strategies.
1. Create valuable content with greater ROI
The attracted content has more user-engagement rather than a lengthy and boring content. The B2B Marketers understands this scenario and are generating crisp and productive descriptions or blogs. Nearly, 90% of the B2B marketers believe that the content must be consumer-oriented that will generate more traffic on their web page. Even the site should be easily navigable and designed on platforms like Magento for good outreach.
For this, the marketers must take the experienced Magento development services from top service providers. The B2B marketers must follow the strategy of developing quality and well-written content as it will prove the greatest harbinger for improving the business profits manifold and increasing the ROI.
2. Build a stronger brand name
More than 39% of the sales are driven based on the popular brands according to the reports cited by the market reports. Most of the business buyers seek for the quality products from the branded stores or industries that can sell them the product within their budgets. Even the credibility can be checked through the customer reviews on the B2B marketer website.
Moreover, an amazingly designed website also plays a key role in attracting the buyers. One can take the Magento development services from the reputed company. With an established brand, the trust upon the buyers will get strong and marketers will gain stability on the market. As branding is an important factor in an E-commerce strategy, so B2B marketers have now turned towards it.
3. Flawless mobile experience for the buyers
The B2B Marketers have also made mobile marketing as their top priority because a survey revealed that 80% of the B2B marketers would be spending more on the E-commerce operations in 2018. The sales representatives can instantly connect with the mobile consumers rather than the buyers through long E-Mail processes or detailing. The mobile strategy is made a priority because:
To ensure hassle-free mobile user experience to the customers the B2B marketers must possess the agile and workable website for Smartphones, iPhones, and Tablets. The marketers can take the services from the software-development company for designing productive sites.
Provide first-hand user experience to check the order status or for placing the order with the B2B Marketers or producers.
Get a mobile app for your business where business buyers can instantly get in touch with sales representatives and ask about the particular products and its features.
Show the leveraging upsell options to the buyers who have done purchases in the past for the particular products and helping them with the new product offers.
4. Support the automation process
The fast-changing market makes the B2B marketers adopt the automated and integrated model to process the customer order in a fast manner. If your B2B market is still dependent upon the manual processes than it's the high-time when a change is necessary. The automation process will also help in curbing the unnecessary operational cost, using the online solution providers for easing out the complex structure, and much more.
Even the product information and availability of inventory in the warehouses must be integrated in the real-time. This will help the staff to keep abreast with the available products and to place orders for particular products. If the customers enjoy great buying experience, then automatically sales will get a boost.
5. Carry out better interactions with the buyers/customers
The B2B marketers are now concentrating upon the "interaction" process on the product market. Here the dealers can choose to deal with the marketers who sell the products according to their industrial needs. The use of newer technology will help in improving the sales process that will ultimately help to the growth of the B2B marketers.
Even the healthy interactions with the buyers can boost the winning rate by nearly 40% in the market. The survey carried out in the B2B markets states that the consumer experience is much more important than the product features and price of the product. As business buying is entirely different from B2C buying, so the marketers need to sell those products that deem essential for the buyer's industry.
6. Build up basics for stronger sales
The B2B Marketers must work upon the business basics before going deep into the marketing strategies. The only workable basic is to make your products recognizable to the buyers so that they can know about the significant features of your products. For this, the digital presence for reaching out on the global platform is paramount.
The buyer-centric product catalogue will help you to reach out to the business buyers fast. The marketers must concentrate on the pointers that will help to make the customer selling experience instant, convenient, personalized, and in the way, the E-commerce giants like Amazon, eBay, etc. make the selling of their products.
Conclusion
To sum up, the B2B market has undergone a huge change in the recent past, and marketers are following the automated and digital platforms to reach out to the business consumers. The B2B marketers that develop and follow the right e-commerce strategy will surely make a path to their success in the business market and earn a greater return on their investments.
Author Bio:
Harshal Shah has a countless experience as being a CEO of Elsner Technologies Pvt. Ltd. Magento Development Company that offers various web development services to the clients across the globe. Mr Harshal is a huge tech enthusiastic person who has written major & genuine articles as well as blogs on motley topics relevant to various CMS platforms. This can guide the readers to acknowledge new practices about web development and also they can learn new ideas to build & optimize a website online using multiple web development tools & techniques.
5 Basic Tips and Tricks for Online Shipping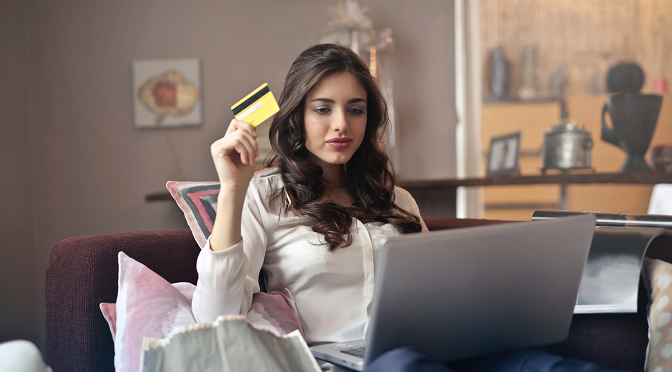 Ever stuck in a dilemma of what if the shipment ordered online does not reach the users at the stipulated time? Imagine if an irate customer has been following up with regards to his shipment that you missed or delayed. That's indeed an unpleasant thought, isn't it?
There may be others contemplating similar fears. Some of your customers will complete their delivery details on the internet and not think about it again until it arrives. But many want to be aware of where their order is throughout the shipping process. This is where a proficient shipping and delivery process comes into the picture.
All About Shipping
Literally speaking, when we physically move the goods from one place to another, we can call it shipping. The goods are generally stored in a warehouse from where they are collected and delivered to the respective clients. There are various forms of shipping like ground shipping, air shipping, shipping done by sea, etc.
Out of all these, we can consider ground shipping to be the cheapest with air shipping being the most expensive mode of shipping.  Shipping by the sea is the most cost-effective way to deliver the goods. However, it is slow and takes longer to deliver. Shipping costs depend on the number of deliverables too. The larger the number of goods to be delivered, the cheaper it is!
If you have an online ecommerce store that is devoid of suitable shipping option, the customers visiting your website will turn their backs on you. To avoid this scenario, you can provide the customers with lucrative options like the Australia post shipping extension in Magento. Moreover, there are several other add-ons and extensions for expanding the default shipping options for your ecommerce website which can assist you in this regard.
In today's post, I will introduce you to some basic shipping tips and tricks for your store. Continue reading to find out more. Now, we are already well versed with what shipping is as well the different modes of shipping. Moving ahead, let us consider giving a thought on some tips and tricks for shipping.
Basic Shipping Tips and Tricks
1. Shipment Tracking
Once any customer places an order on the website, he is anxious and eager to receive his order as early as possible. To ensure him speedy delivery, you can facilitate the shipment tracking option to them. This can be possible if we purchase any shipment tracking extension. There are various extensions available in the market, with Australia post shipping extension leading the league. This will help the customer to track the delivery details.
Include this tool with your ecommerce store and offer multiple shipping options. You can also provide different delivery methods, set shipping handling charges, offer shipment tracking etc. Retailers can now make a hassle-free delivery to domestic as well as global destinations. This will, in turn, bring a smile to the face of the customers.
2. Multi Locale Shipment
This is mostly the case during vacations and holidays when the customer is not available to home. Providing this facility will attract many customers to your website enhancing the customer's shopping experience. To ensure this facility, you need to purchase any shipping address extension which will allow the customers to split the delivery address for the purchased products. You can enable the extension by setting up the handling fee and warehouse postcode. In addition, the admin is in charge to check if a signature is required after delivery.
3. Pickup from Local Warehouse
Another option that a customer can avail on your ecommerce would be to pick up his product delivery from a nearby local warehouse. What happens in this method is simple! The customer will pick up the product from your warehouse. How will this be beneficial to you, you think? You save your time and efforts to ship the product. The customer can go and collect the product from the warehouse if he wishes to get the delivery quickly.
To add a cherry on the cake, you can also provide discounts on the items that the customer collects from the local warehouse.
4. Weight and Dimensions of a Product
Have you ever given this a thought as to how is a product priced before we ship it? Let me tell you. Before you think about determining the cost of shipping on a product purchased, the actual weight along with the dimensional weight of the package will be the main factors. What is the difference between the actual weight and the dimensional weight you may ask.
Actual weight is that weight which we consider to be the overall weight of the packaged product. Dimensional weight is in short, the density of the box. You can find the dimensional weight of your box by multiplying the length by the width by the height, then dividing that by 166 for domestic packages. The end price that we consider as a shipping price will either be the actual weight or dimensional weight – whichever is greater.
5. Get the Shipping Address Verified
Heading out for delivery in any season is tiring. To top it up, imagine you have reached the location of delivery and come to know that the address is invalid. It is frustrating as well as annoying. More so, you not only have to take the product back to the warehouse undelivered but resend it to the right address.
To avoid this situation, you may give the customer the option of an address validator. Address validator does not accept any invalid address entered by you. This helps to avoid the hassle of delivering the product to the wrong location. This will also allow you to ensure timely delivery for your customers.
Conclusion
There are various shipping options available in the market to opt for if your ecommerce business is based anywhere in the world. By integrating different extensions and plugins, you can save much on your time and efforts. There is no need to go to the site time and again to set up delivery for each of the shipments. I hope this article will help you understand shipping well and utilise the tips and tricks efficiently.
10 Tips to Skyrocket Ecommerce Conversions on Your Site
Owning an online e-commerce store in such a competitive world of e-commerce is a difficult task. Marketing in e-commerce industry means a lot of competition ahead. It is an obvious thing that you might not be willing to compete with the e-commerce giants like Amazon or Alibaba.
Your competitors may include various other niche e-commerce stores that sell products similar to your store. Having an out of the box marketing strategy is something majorly required to stand out of the competition.
Let us first discuss what e-commerce marketing and e-commerce marketing strategy?
The process of attracting prospective customers to your e-commerce store is something that can be said as an extraordinary e-commerce marketing. The strategies used for the same purpose are known as e-commerce marketing strategy. The steps that are being implemented to convert your customers and drive sales to your e-commerce market are the major part of e-commerce marketing strategy.
Below article will bring you certain tips to let you skyrocket your e-commerce site conversions. Read out the entire one today!
Create a Clear Proposition
When a buyer visits your website, it should not be difficult for him to find the product he is looking for. Especially in the e-commerce store, you can manage to have clear text with various colourful images. There shouldn't be any difficulty in finding what you are selling.
A website with highly integrated images can help the customer find out whatever he is looking for. Your selling point must be clearly defined by the design of the online store. From the home page itself, create a clear proposition regarding your business goals.
Less Text, More Graphics
Graphics play a very important role in attracting the visitors and hence converting them into customers. Especially, in an eCommerce website, when customers solely depend on the way the products appear. The images play a vital role in the decision making of the customers. Therefore, more prominent the pictures, higher the store become enticing for your customers resulting in the sales growth of the store.
Testimonials
Whenever your store gets a visitor for the first time, the visitor may rely on the reviews or the testimonials of the customers. Make use of testimonials to gain new customers and make them permanent ones. It also helps you create the reputation of your brand in the minds of the target audience.
Email Marketing will surely help
Email marketing may sound like a traditional form of marketing, but it is one of the best forms of digital marketing. The leads received through email marketing are most of the time strong ones. There are a huge variety of automated tools available for email marketing and the tracking process of the campaigns. Automating the email marketing campaign gets your marketing task done up to 50%. You can also add thank-you pages and automate social media posts to effortlessly create the mailing campaign.
Minimize Design Friction Points
Too many designs or too many texts, never mix up anything. A proper amount of information must be added in a proper format to make the website look decent and user-friendly. Design friction point is something that makes the visitor confused and can increase the bounce rate on your online store.
Too much useless text or hard to read text can keep the visitor from signing up on your store. Even when the website contains too many calls to actions, the visitor may get irritated to act and leave the online store early.
Create Engagement with Promos
Shopping is something that becomes exciting when there is some discount. When owning an e-commerce website, you must try to catch their attention by offering some of the other kind of promo code along with the discount.
There are various ways through which you can offer discounts to the customer without disturbing your profit growth. Make use of exclusive promotional offers and offer free shipping on overstocked items. It can create an incentive for your customers.
Make the Navigation Easy
At the time of shopping, people like to look for all the options available. And when this search process is easier, the e-commerce store becomes easy to navigate. Easy navigation leads to more engagement time of the visitors. For better sales, an e-commerce store owner must make sure that the site is easy to navigate. Every page and its sections should be clear so that the visitors can know what they can get on the online store.
One of the most important tips is to keep the major navigating elements in one place. When kept all together, it becomes quick to find.
Avoid Slow Loading Pages
Slow landing pages are the biggest hurdles in converting your visitors into customers. So always avoid slow landing pages on your e-commerce store. Visitors will quickly move away from your site if the pages load very slowly.
In this competitive world, getting the traffic reduced because of the slow speed can be the worst experience.
Offer Unique Product Descriptions
Product descriptions should be exclusively unique to get your customer to stay on your website. The quickest way to get the sale done is to offer bland and clear descriptions of the products in your online store.
The way you describe your product majorly represents your entire collection. Henceforth, it is necessary to have unique and engaging product descriptions.
Implement a Loyalty Program
Once you begin getting customers, implement loyalty program on your store and let your customers coming back to the store. The remarketing category will make a huge impact on those data received from the loyalty program.
Author Bio:
Mitul Patel, CEO, and Founder of ProtonBits, a Top Rated Software Development Company. He is a tech evangelist with a reputation to provide optimum solutions for business automation and solving real-life problems with the power of software solutions.