10 Best 2018's UI Designs for Ecommerce Websites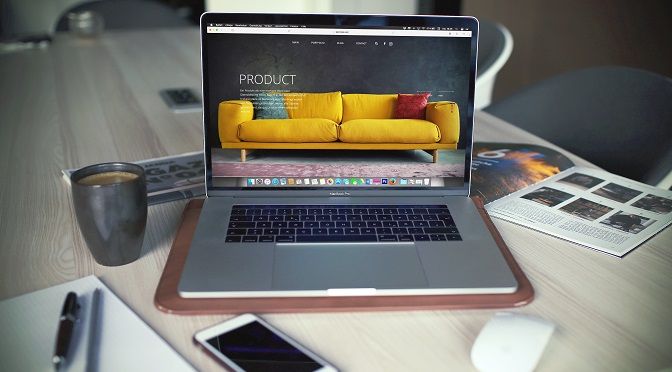 It's time you admit to the fact that E-commerce is the future of shopping. The rise of online shopping websites has changed the way people experience the art of buying goods online, from different vendors around the world. But the vital fact here is more than just e-commerce being the future of shopping, it is about giving an experience like no other and showcasing products in a profound way that contributes to an awesome ecommerce UI design.
Try using this philosophy for your online store and you'd see sales pouring in, your business succeeding and profits going over the roof. To help you reap the benefits of our research, we have created a list that consists of the 10 best ecommerce UI designs for you to be inspired by. Take them in and embrace the change.
1. Skullcandy
Skullcandy products are not new to music lovers. In fact, some of the best musicians around the world use their products and recommend them. Sure, they may exude superb sound quality but that quality is also translated into an experience. See the analogy here?
The website has an exceptional design philosophy along with great photography that is both colourful and a treat to look at. This gives the products on display superb visibility from almost any angle and brings out the colour theme that is reminiscent of the products themselves making Skullcandy's website a great ecommerce UI design.
2. Decibullz
A great ecommerce UI design decision behind Decibullz was about showcasing people in their natural habitat while the products that are being offered, are merging in nicely as if they are a part of their lives. Excellent photography in a casual but engaging way, coupled with large tiles that tell a story is what makes the website a real treat to explore.
Decibullz has made a great decision to use space and not waste it helping visitors see and experience the product as itself. The clarity of showcasing products helps visitors make swift decisions to buy their products.
3. JeepPeople
For automotive website owners, this is a great ecommerce UI design to explore. The website has a unique UI that helps bring out the best in their products taking the rough terrains like it is their backyard and for good reason; Jeep is a very old and known brand in the 4×4 automotive world. This is one of the many reasons the website, for its great UI, was nominated as one of the best websites in the world.
The design philosophy is simple yet very engaging because it showcases vehicles along with the options they are coming within separate sections and in distinct categories helping visitors navigate without any problems.
4. Azteca
Azteca's soccer homepage is full of colour and exhibits great photography. This allows users to browse individual categories with ease and make swift decisions through a very simple interface, a simple theme and great response as well. It also helps visitors make swift decisions with their top selling products right up there in the middle to gather as much attention and engagement.
It is a great way of providing a very simple and user-focused design that compliments high-quality images and a smooth online shopping experience that trickles into one of the best ecommerce UI designs ever.
5. Bellroy
A traditional ecommerce UI design approach that helps take simplicity to newer levels of engagement for visitors. The website displays products in creative and innovative ways making sure they are gathering attention and involving interactions within the website.
The Bellroy itself exudes class by showcasing products in a great way while using different fonts to complement each product in its own theme.
6. ETQ Amsterdam
A well-known footwear from Amsterdam has taken it upon themselves to get straight to the point for their ecommerce UI design. The products are displayed in an extremely simple way in boxes with a short description that gives the basic idea; that they are for sale.
Since the brand is already well known and established, using a simple theme with minimal workarounds gives ETQ Amsterdam an edge over its competitors.
7. Good as Gold
A large background for a homepage with a carousel that takes you through more products, Good as Gold is a website that provides one of the best ecommerce UI designs ever seen on the web. The photography is superb because it gives an entire view of what it would look like in real life. The oversized font size helps bring out expression and demands attention and is also helpful for being viewed on smartphones.
8. Greats
An ecommerce UI design with big and bold fonts, a big picture that takes almost the entire space. Greats is a typical American website that sells American products by showcasing them in a rather bold method. The philosophy is simple and to the point and it is what the target audience can instantly recognize as being an American website.
Great experience, relevant products that give you the 'real' American experience.
9. Article
A website showcasing the art of casual furniture with simplicity. While browsing the website it is extremely easy to find what you're looking for in terms of furniture. Article is a modern, comprehensive and intuitive furniture shop that tends to make things simple for those looking for a makeover of their living room, etc with a great choice of visuals which are actually gifs, so they're changing their places.
10. The Dollar Shave Club
Last but not least, the Dollar Shave Club's website that exudes a spectacular ecommerce UI design guaranteed to put users in awe of its presentation. The idea was simple, to showcase how awesome it would be to be shaved. An authentic American website that gives an American line with an American attitude. It is awesome.
Conclusion
The websites we have chosen have a unique approach towards the audience they cater to, which is why they seem different in some way or the other. The other thing is, the more work you put into your ecommerce store doesn't necessarily mean that the website would be awesome. You need a proper plan and make your website so attractive and appealing that it brings in customers for the best ecommerce UI design experience and not the price.
If you have any websites that you think should have been part of this list, feel free to comment down below.
Author Bio:
Syed Muneeb Ul Hasan is a Magento Developer and Blogger at Magenticians – a platform for Magento Tutorials. He is an expert in PHP and Magento and prefers to educate users in the implementation of Magento. When not working, he loves to play games and watch cricket. You can follow him on Twitter.