Digital Marketing
5 Digital Marketing Tips Every Entrepreneur Needs to Know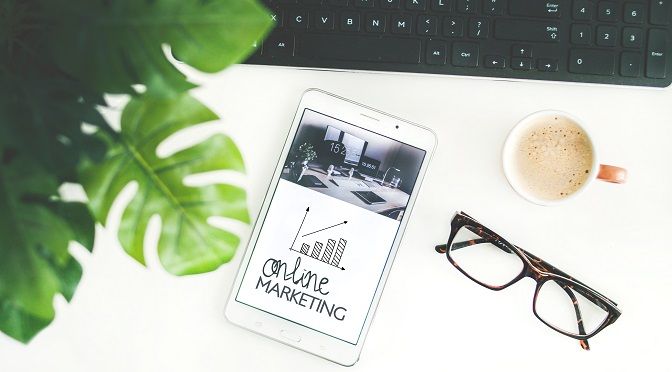 It is no secret that digital marketing is one of the best ways to get ahead of your competitors. It doesn't matter if you already established a name for your brand or is trying to give your startup business a boost. What better way to promote what you have to offer than by utilising the most significant platform available?
Many definitive factors can affect the success of your campaign. It will depend on your planning, strategy, and implementation. If you're in need of the best ways to optimise your digital marketing, then keep on reading.
Here are the top five digital marketing tips every entrepreneur and digital marketer needs to know.
1. Get yourself a business website
If there is an absolute need for every business nowadays, it would be a working website for your brand. This will be the face of your company online. Without one, you could lose potential customers and revenue. Why? Statistics show that not having a business website affects the decision-making consumers.
When creating a business website, make sure to keep it user-friendly, easy to navigate and is appropriate for your niche. All traffic should point towards your site which makes it vital to have all the essentials of a website design. It should have all the necessary information like your goods and services offered as well as contact details. Other website must-haves include basic SEO, an SSL Certificate, and social proof.
It is important to note that your company website should also be mobile-friendly. Most users are using their mobile devices to surf the net. If potential clients can't view your site without logging in on a computer, you can expect them to bring their business elsewhere.
2. Say yes to search engine optimisation
Time and time again, we hear that SEO is the secret of every successful digital marketing campaign. By giving your website a boost, you can take advantage of the many perks that Search Engine Optimisation (SEO) has to offer. SEO allows you to reach out to your target audiences by appearing in search engines just like what the best SEO services are doing. When your site is optimised, you'll get a better ranking on the Search Engine Results Page. This allows you to improve branding, visibility and awareness.
Another reason why you need SEO is that it is a good investment. When you pay a top-notch specialist to work on your SEO, you can get higher ROIs compared to paid advertisements. Why? Your customers will only click on paid ads they find interesting. However, this is not enough to convert those users into customers. With custom-made SEO, you get organic clicks and real visitors you can turn into clients.
3. Personalise your email marketing
If you think email campaigns are no longer effective – think again. It is true that there are new marketing techniques on the rise like live video streaming. However, email marketing campaigns are one of the best ways you can use to turn old customers and subscribers into convertibles.
The best thing about it is that it allows you to create personalised marketing campaigns. Since you already have contacts who opted-in on your mailing list, you can reach out to those audiences based on their needs and interests. However, one struggle would be creating an email marketing campaign that your subscribers won't treat as spam.
Many of us can now differentiate a generic email from a spammy marketing ploy. This is the very reason why personalised emails are the best. If your customers and subscribers receive contents that peaks their interests and contains things they actually need, then you can increase their purchase intent.
4. Say hello to blogging
Tons of brand new and exciting contents are created, posted and made available every single day. By utilising the blogging movement, one can significantly affect a brand's visibility.
Creating a blog related to your niche and indexed to your website allows you to enjoy many perks. This can increase site traffic, gives your visitors something to look forward to, allows your brand to interact with your customers and have a sense of authenticity and personality.
Make sure to create unique, interesting, informative and useful contents for your blog. Treat each post as something your visitors will love. It should be something they are willing to pay for and visit many times over. Use a different approach without losing your personality. Another way to take advantage of the blogging movement would be via Blogger Outreach SEO.
Blogger Outreach SEO is all about building bridges with bloggers and blog owners under the same niche. This allows both parties to gain benefits like blog posting gigs and getting quality backlinks. You will have the ability to get sponsored posts and invite other bloggers to contribute to your contents. You can even raise brand awareness thanks to the audiences who already trust the opinions and recommendations of your blogger friends.
5. Don't forget about social media marketing
This one is a no-brainer. You're already way behind the game if your competitors have their own social media pages and you don't. There is a reason why almost all businesses have social media pages. Since nearly everyone has a Facebook, Twitter or Instagram account, this only means it is the biggest platform you need to utilise.
One mistake every rookie digital marketer makes is trying to put your gold in too many baskets – all at once. It might be true that your target audiences have at least one social media site. However, this is not enough reason to set up a business page on every network you can. Start with the ones that you're already familiar with because handling too many accounts can overwhelm anyone.
Focus on sites you often use for it will give you the advantage of knowing how things work and how to use them. Be consistent when posting, scheduling and creating contents. Aim to get maximum interactions. Tons of followers and likes are great.
However, if you do not get many shares and you only a small number of interactions out of your social media, all your efforts will go to waste.
Top 10 Digital Marketing Tips to Help Small Businesses Grow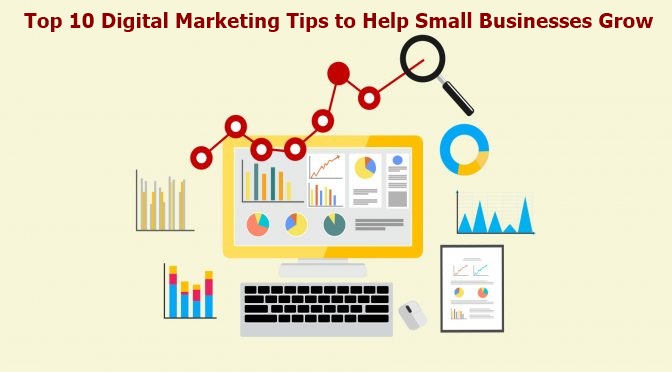 Small and Local businesses often try to maximize their growth without putting stress on their financial resources. Thus, digital marketing companies tend to skip such projects since they think that the pay-out would be negligible compared to the time, effort, and manpower dedicated for such work. However, this is a common misconception.
Unlike larger projects, which make use of every component of the internet, local business projects require a small and defined set of activities that are required to put the business on the map. An efficient Digital Marketing strategy could put even small businesses at par with the big league organisations.
Following are the top 10 digital marketing tips that can help your small business flourish:
1. Keep your website simple
The best digital marketing tip for setting up a business website is by keeping it simple. Remember, your website is the first step of the interaction of a potential client with your business. The layout of your site should reflect the mission, vision, and ethics of your trade.
Keeping a user-friendly interface will make it easier for the audience to view the relevant information and subsequently contact you. It also makes maintenance and upkeep of your website easy, especially the SEO portion. Choose a basic outline that allows you to incorporate changes into the site when you expand your business in the future.
2. Set your own brand
Lay the foundation of your brand by scouting through the web pages of your competitors. While big players may be right at the top, you have the advantage of being a local business that has an understanding of the ground realities based on which you can add value to the market.
Look for attractive call-out captions such as "Quick Response" or "No Hidden Charge" to make your business more attractive. You can start your own brand by differentiating your business on the basis of product, service, distribution, relationship, reputation, or price. Use such key factors to differentiate your brand and rope in more customers towards your organisation.
3. Invest in mobile-friendly optimisation
While this blog was being written, there were over 4 billion users accessing information through the internet. Out of this total count, nearly 61.2% internet users make use of mobile devices to browse through the internet. These statistics alone should make you realize the importance of investing in a mobile-friendly website.
Additionally, Google recently decided to boost the websites that have been optimized for smaller screens, which means that mobile optimization would actually help your business climb up the search engine rankings!
4. Your clients are your biggest assets
Your loyal clients could help you win over other potential clients! The online reviews that you receive on your goods and services are much more than just social niceties. They could help in influencing a client who is mulling over whether they want to do business with you.
Take the time out to respond to every review as it puts your customer handling capacity in good light. Give equal weight to good and bad reviews. It makes users realize that your business cares about its customers and the feedback that they have to offer. Seek reviews over popular platforms such as Google, Facebook, or Yelp to have a robust customer profile.
5. Get blog ready
As a small business, you may struggle to compete against the big guys, especially keeping in mind that they spend an inordinate amount of resources sustained through the backing of a large budget. Furthermore, this 'broad-term' strategy may also not necessarily result in the growth of your business.
Thus, another strategy to make an appearance in the highly ranked pages on Google would be by posting blog content. Writing an interesting and engaging blog may result in an increase in organic traffic for local businesses. Invest in good quality content that adds value to the reader's knowledge base. Make them feel involved and they might actually contribute to marketing your goods!
6. Make your social media handles stand out
With Social Media platforms rushing in such a massive change in the way consumers view goods and services; it would be a fatal mistake not to set up an attractive profile over various mediums. Create these official company pages to interact with your audience.
You can use it to update them on your new products or some great offers. Facebook, Twitter, Instagram are great ways to market your products. Through these, you can also promote your company blogs or other such creations. Even on platforms like LinkedIn, you can customize a link to incorporate keywords, which will help your page rank higher.
7. Make use of Twitter/Facebook/Google Ads
In continuation with the previous point, it is also important to make use of tools that will help build awareness about your brand. Advertising over social media is a great way to reach out to your followers. Promoted tweets or adverts over Twitter and Facebook can give you an edge over your competitors.
Furthermore, you also have an option to use Google Ads (previously known as Google AdWords) in tandem with the Google Keyword Planner. Through this, you can not only monitor the trends followed in the advertising sector, but also use this compiled data to create and run successful campaigns. It will also aid in forecasting keywords as per the seasonality.
8. Compile an email list
Email marketing is a double-edged sword. If you play your cards right, you might actually get a long list of loyal customers who would be awaiting your updates on any deals. The best way to begin is by sending out polite welcome messages to anybody who subscribes to your business' updates. Once they are added to your mailing list, record and maintain a robust data management system for this information.
Top digital marketing experts know that emails are the best way to generate and convert leads. It is also platform-free, which means you can use all and every social channels to reach out to your clients. Plus, there are higher click-through rates for emails as compared to organic social media posts. If you can afford the services of a professional email marketer like Mail Chimp or Constant Contact, you will get a good return on your investment.
However, it is easy to get swayed and go overboard. Thus, it is important to keep your emails short and to the point. Emails that are crisp but rich in information will have a greater number of people engaged. Spamming your clients with too many emails will result in them unsubscribing from your mailing list, which may be a loss to your business.
9. Start a referral system
Your customers can help your business grow. You can seek their help to gain reviews on your business, which will not only improve your Google Listing, but it will also help future and prospective clients make up their minds. In addition to spreading the good word, customers can also rope in more customers if you offer them a handy referral program.
E-commerce plugins such as the Referral Candy offer discounts, credit, cash, or even free products to users who refer their friends. Offer unique referral codes and dedicated links that users can share with their friends and family to promote your business. It is just a matter of including such widgets to have your business booming!
10. Form partnerships with social media influencers
Brands that work with social media influencers open new avenues to give visibility to the business. This strategy is not just limited to fashion or cosmetics, in fact, it spreads over to other industries such as those dealing with food. Thus, a food blogger with a strong online presence could be a good way to reach your target audience.
This field of marketing is still in its nascent stages but has a great scope for developing into a marketing trick. Interestingly, you can offer both, goods and services, in lieu of the influencer spreading the good word about you!
We hope that these few tips can help small businesses reach the top. Using these tricks wisely in a comprehensive marketing strategy could be a great way to boost your business. Start with setting out clear goals and the best way to achieve them. Whether you are looking to drive more organic traffic or wish to increase your social media presence, these tips will greatly help you achieve those goals so that you will get quality leads.
Do not procrastinate on floating a fitting digital marketing strategy. Just start with the groundwork and capitalize on the situation dynamically as it shifts in your favour. Just remember, the sooner you begin, the more your campaign will succeed and as a result, your business will also be growing exponentially.
Author Bio:
Tausif Shaikh is a Founder of Xplore Institute. He is Passionate about Digital Marketing, SEO, Social Media Marketing, and Blogging. He has been in Digital Marketing Since 2014. He is Busy writing Tips about Digital Marketing which actually works.
5 Social Media Tactics to Boost Your Ecommerce Sales
With the E-commerce industry experiencing an explosive growth spurt in recent years and new online stores popping up at every corner as a result, it's no wonder that aspiring entrepreneurs of the world are racing to snag their piece of the three-trillion-dollar market.
Yes, the financial cake might be big enough for everyone to grab a hefty slice, but that doesn't mean that the road to E-commerce superstardom is not laden with obstacles and possibly business-crippling challenges.
From seemingly small tasks of finding out when exactly to post on your social media feeds to the cumbersome challenges of researching relevant networks and tailoring your content for maximum engagement, all of these tasks can mean the difference between a social media presence that drives traffic, and one that fails to populate your online store. With that in mind, here are the winning SM tactics to boost your E-commerce sales.
1. Discover the most promising networks
Market research might not sound like a lot of fun, but it nonetheless an essential part of your social media strategy. In fact, it is the foundation upon which you should build your entire approach to social media and its nuanced audiences.
The way people on different networks live, breathe, and consume their favourite content on a daily basis will tell you not only how to engage with them in a meaningful way, but also where your ideal audience truly resides.
Many marketers and business leaders make the mistake of trying to position the brand on every single social media in existence, spreading their resources too thin, and making it impossible to manage every account effectively. Ultimately, this will lead to poor brand visibility and it will hurt your reputation in the long run.
2. Win people over with compelling content
There is no denying the fact that quality content reigns supreme in the online world. The days of pushy ads and poorly-constructed copy are long gone, and people nowadays want and need to connect with a brand on a more personal, profound level. So don't ever think that you're "just another E-commerce store" but rather focus on building your brand's identity with amazing content.
Finding breaking news and content for your posting schedule should be easy with a bit of research and a knack for creative writing to reel the audience in an incentivize them to visit your store. In order to win at storytelling and build a brand that inspires people to take action, focus on the following:
Product promotion should not be the main focus of your SM content strategy, let's get that out of the way. Your products should instead serve as inspiration for relevant stories that will get people talking about your brand, sharing them with their friends, and liking and commenting. In essence, content should build social media buzz.
To build "the buzz", your content should be top-notch. This means that it should be inspiring, relevant and that your brand's values should be weaved in every article, every video.
That said, your content should also be SEO-friendly, as it will help with SERP positioning to boot, which is always a good thing.
The content you create should portray your brand identity in the best possible light, so be sure every piece of content you post bears your visuals and speaks in the tone and manner that's representative of your brand's unique personality. In turn, your store will immediately stand out in the competitive arena.
3. Align your advertisements with your website
One of the biggest mistakes marketers make, whether inadvertently or through the lack of experience, is not creating a harmonious relationship between the brand's social media presence, and the online store itself.
Too often will you see Facebook ads (more on that in a bit) with all the bells and whistles that lead to a poorly-designed, poorly-optimized landing page? This cannot happen if you are to preserve your online reputation, especially in fast-growing e-commerce markets such as Australia, which is worth over $32 billion, and it's still growing rapidly.
To prevent this, you need to tend to meticulous store design, management, and organization. To be more competitive and successful with their online presence, more businesses are relying on a top-tier Shopify Agency to harmonize their ads with their landing pages in order to grow their reputation, as well as their social media success. It's vital that you know how to utilize your e-commerce platform of choice and make the most of it in your social media strategy as well.
4. Advertise like a pro
When it comes to the advertisement itself, you should understand that social media ads are some of the key driving components behind every growing E-commerce business. According to Invesp, Facebook accounts for more than 9% of total digital ad spending, and that 92% of social marketers use this platform for promotion, which makes Facebook advertising a must in your social media management playbook.
Take this Facebook advertising checklist into consideration before launching ads in order to get the biggest bang for your buck every single time you roll out an ad. Your ads should serve the purpose of getting people to your online store quickly, so they not only need to boast a compelling design and message, but they should also give out a sense of urgency.
5. Diversify your content offering
Lastly, keep in mind that written content is not the only way to get people to talk about your brand, and visit your store. In fact, written content on social media is slowly giving way to images and videos, which begs the need to diversify your offering and post a variety of content types to boost engagement.
You can achieve this by creating engaging videos, posting informative and aesthetic infographics, and striking an emotional chord with the audience with beautiful photographs in close relation with your brand. Keep it fresh, keep it short and to the point when it comes to visual content, and you should have no problem creating that highly sought-after social media buzz.
Social media is where the bulk of the online audience resides, which makes it your most lucrative prospect. If you want to make it big in the E-commerce arena, focus on building a winning SM strategy that will drive traffic to your website and help your sales skyrocket in the process.
Author Bio:
Victor T. Miller, a Sydney-based business and marketing specialist who has expanded businesses over 5 years. I am a person who loves to inform people about the latest news in the industry also as sharing tips and advice based on my professional experience and knowledge.
Online Reviews Help the SEO of Your Website for These 4 Reasons
There are many points in favour of online reviews and one of them is that it improves the SEO of your page.
In this article, we will reveal all they can do for you and all the opportunities you are missing if you don't have a customer review system on your website.
How do customer reviews help the SEO of my website?
1. Unique and updated content
Firstly, the opinions of clients are an inexhaustible source of unique content that is constantly updated. Live and unique content, two concepts that Google loves and which will make you rank higher than other websites. Maintaining an internal blog and publishing entries of interest is very useful and advisable to improve the positioning of your page, as well as to work on the descriptions of the products we offer through our website.
Although if we stop here we will not be differentiating much from what more and more people (if not almost all) are putting into practice. Customer opinions are the cheapest marketing tool. Your clients will write for free, so forget about spending money on content generators, writers, editors and SEO strategists.
2. Increase online reputation
In a recent study by BrightLocal, 93% of respondents answered that online reviews had helped them to decide on a purchase and to assess whether that business is trustworthy or not (BrightLocal, 2017).
Without quality online opinions in e-commerce, it is practically impossible to face repercussions on the internet, when building a powerful brand and a prosperous business. Unless you are Marks & Spencer Group, you can only benefit from customer reviews. Of course, a smart approach is to integrate this online review service into your online store.
Focus first on them and then on the rest of the online marketing efforts. Consumers value the opinions of other customers much more than any descriptions about the products made by the Company.
In fact, according to a survey of US mom Internet users, customer reviews are 12 times more significant than descriptions that come from manufacturers because they are testimonies of real experiences. (eMarketer, February 2010)
There are many ways to maximize exposure. One can be through review sites. For instance, if you are looking to be seen for tech deals, first do a search on Google for tech deals. Next step is to list your product via a review on those directories that appear.
3. Increase the percentage of clicks
When someone is looking for a product or service on the internet, they want to solve their inquiries as fast and simply as possible.
Therefore, have your customers' evaluations with review stars (Rich Snippets) appear on your product page. Proven to work, they will increase the number of clicks considerably. Why? Because they will find accurate representations of the product in the form of answers to their questions (without the need for customer service), real customer opinions and maybe even pictures.
Look at the following image and decide which one of these products would you click to open?
The products are the same and the prices are similar, but only one includes reviews, in this case, 200 of them. If someone is interested in knowing more about the product or is just trying to find the best deal, the review section is a great place. Interested potential customers will visit those with them first.
In review sections often there is information that might be important to customers or just held back product details, that the manufacturer didn't share or think was important. Ultimately, the online customer is unable to inspect the product first hand nor do they have service personnel to ask.
4. Client reviews are not considered by Google as duplicated content
You may think that if a single opinion from a client that has bought different products, appears in each of them, you can be penalized by Google for duplicating content. But you can stay calm, that is not so. Every product review gets mixed with others every time your clients share their experiences. Therefore each product in your store will have different comments relations than the other products.
Get good visibility by leveraging the power of these opinions in desire campaigns, in social networks and PPC campaigns. Increase online reputation while you continue working to offer a good product and online service.
You can try using a client review collector such as revi to let your customers do some of the selling for you. Customers have more power than ever in the success or failure of online marketing. It is better to have them on your side.
Now you know that it is not necessary to do a significant marketing investment to attract more customers to your site. Whether if you have an online or an offline store you can take advantage of your shoppers' power on the internet. Implement an online reviews system and let your clients do the selling for you.
Author Bio:
Lina Pedelini
As a Social Communicator and Digital Marketing specialist, Lina is responsible for content creation and introducing revi.io to the UK market and help businesses harness the power of client reviews to drastically increase sales.
8 Tips for Low-Cost Facebook Marketing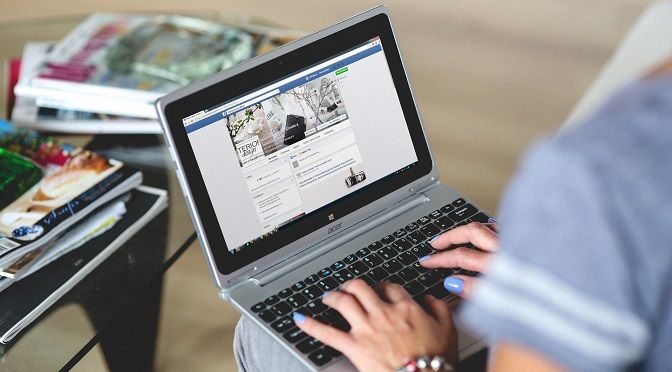 Facebook has been the dominant social media platform on the internet for the past 10 years. In fact in some countries, it is essentially the internet. With everyone being a part of the platform, it only makes sense that most businesses would take advantage via Facebook marketing for their services or products on the site.
But most often, they do not know how to do Facebook marketing on Facebook, more so how to do so at low cost. With that said, here are some tips for leveraging Facebook to increase your business' online presence and generate website traffic for increased sales.
1. Think of your brand, and be consistent with it
Facebook marketing whether low-cost or a premium campaign will always fail if your business or product does not have a brand. People are constantly barraged by content from friends and other businesses in Facebook, so a brand is the easiest way to imprint an idea to users in the most effective way. And it doesn't have to be expensive; brandings are more than fancy colours and designs. They can be a way you interact with customers online like how Wendy's interacts with its users on Twitter, or the reputation of your products similar to Big Baller Brand which sells shoes online.
More importantly, when your brand starts generating buzz, you'll have to make sure the same service or reputation is given to new customers. Facebook might be a big place, but the buzz about the new player in the game is easy to spread in the platform. Having a brand will make Facebook marketing exponentially more manageable for everyone when using the platform.
2. Leverage on Facebook groups
Groups are an underrated feature when doing Facebook marketing in the site. They are mostly free communities in social media and can be a leverage in promoting your business to a specific group of users with shared traits and interests. If your business is into homemade geeky merchandise, for example, you can join in Facebook groups catering to geeky or nerdy interests where you can promote your product and generate sales.
In the same way, it applies if your business is into cooking and food delivery, where various Facebook groups that are centric to 'foodie' interests are available in the thousands. Through leveraging groups, any small business can do Facebook marketing without spending on sponsored posts to reach a wider audience. More importantly, Facebook groups tend to generate higher engagement than sponsored posts. This means it's possible to get an active user base which can be converted easily into sales revenue.
3. Your Facebook friends are your first influencers
Most large companies use influencer marketing to promote their products on Facebook. Small companies, however, do not have the same luxury, but instead have an even better advantage: their Facebook friends. Facebook is designed to connect to both users and content of similar interests easily. And with Facebook's algorithms recently modified to cater more towards content shared by your friends rather than pages, asking your pals to signal-boost your posts in the site has never been more important.
Posting a public post about your services or product and asking friends on Facebook to share it is still an underappreciated but time-tested way of marketing your products online at no cost. More so, potential consumers would rather listen to friends or family when trying out a new product or service than any other online influencer. This makes it a more effective method of Facebook marketing that will build your business network gradually.
4. Take advantage of Facebook page features
Facebook pages do more than merely making your business look legitimate. They also include several features that can be taken advantage by users. For example, if your business page is under the category of "local business" "company" or "organization," your page may be eligible for a verification badge. These badges only make sure that your business is authentic, but it also adds much to branding that makes it easier to gain consumer trust.
This can be done by going to the Page Verification in your settings menu, where you're asked to add your phone number, country, and language. You can also include your website link in the page so that it will quickly show when users visit your page. Moreover, the call-to-action feature of Facebook pages means that you can include a readily accessible button when users visit your page, to which it can be designed to instantly direct users to either a landing page, a video, or so on.
5. Be creative with content, post images and videos as often
Visuals rather than monotonous text attract most users on Facebook. This is at the core of Facebook marketing, so your products or services should be as visually appealing as possible. For images, expensive photo shoots are no longer necessary especially with smartphone cameras becoming better at taking photos per year. There are various free tips online which you can access how to handle smartphones when taking decent pictures of products or goods. This can be used as helpful skills in promoting products on your page.
If you feel the need to be a bit more creative, free editing sites such as Canva can be used to make simple infographics that are beginner-friendly without the need to learn photoshop. Videos can also be utilized using smartphones to take short snippets of the product or service you're selling. So long as the video looks decent, users will not mind your novice skills in video taking as they may become curious about your service or product if it's within their interest.
6. Use your Facebook page as a funnel, take advantage of backlinking
Including links in your posts is still an acceptable form of Facebook marketing, and there's a way to make it less "spam-looking." If you have a website or a blog, ensure that it has a meta caption with a short title and description. This means that when you share the link from your blog or website, Facebook would automatically feature the meta caption. Feel free to delete the original link in the post after, as the featured post will suffice as a backlink to your site.
But if you need to feature your link in one of your posts, use a URL shortener like Bitly. That way, your links would look visually palatable in your post and online users won't mistake it for spam. Feel free to experiment in ordering the right text structure and links for your posts. Make sure that your captions are short enough that your users won't feel bored reading it, and practice writing witty captions that can convince your users to click your links.
7. Don't ignore Facebook live and stories
Facebook live and stories are relatively new features on the platform. However, they are garnering more uses and are becoming even more important as a feature on Facebook. Facebook live videos are also usually prioritized, and using it will often pop up in the notification of your followers as soon as you start using it. Facebook Live can be a useful tool for your special promotions that can be leveraged by your businesses. They are also helpful when your enterprises hold special events particularly during the holidays, which can promote greater engagement among your followers.
Facebook stories are also useful mainly since they appear at the very top of the Facebook app. Most users in the social media site tend to check Facebook stories during their spare time, and the tool is one of the few places in the site that's forgivable to spam a bit your content. Try experimenting with both Facebook Live and stories, and improve upon your practice as you go along. There's no harm trying since these tools are free to use for everyone.
8. Cross-share posts between Facebook and Instagram
Ever since Facebook bought Instagram, the social media giant has done everything to make it convenient for cross-platforming content. Instagram has been growing more rapidly than Facebook, so it would be unwise to ignore the said app. Feel free to connect your page to Instagram under the settings in the app. From settings, tap "linked accounts" and select your Facebook account.
That way, sharing photos will be more convenient as they would be shown on both platforms. Even stories can be cross-platformed, so making stories is also convenient and would make your branding more consistent. By linking your Facebook to Instagram, you get the opportunity to expand your potential client base to users who may not be as active in Facebook but are very much engaged in Instagram.
Facebook marketing has become more important than ever. With 2 billion users, the platform provides a highway for small businesses to grow their customer base at little to no cost. We live in an age where businesses need to be online savvy in order to connect with customers and generate sales. Luckily, Facebook makes that convenient for everyone. And even better, it's offered to us for free.
Author Bio:
Kyle Bacsal (born 1996) is a freelance researcher and a content writer. Her interests revolve around contemporary sociology, cutting-edge technology, and journals on the algorithmic rise of computing. She is a current contributor to Your Last Host blogs and contents.
Use This SEO Checklist Before You Hit Publish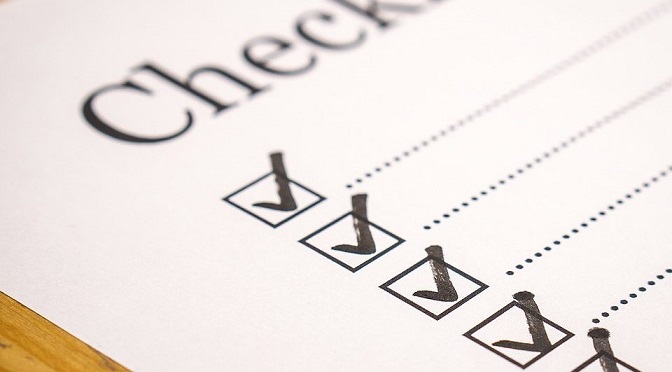 If you love blogging and have lots to write about, it is important you know that what could attract a good traffic for your blog posts without which writing blogs might lose its charm for you. When it comes to having a great website traffic for your blog, creating good content is very important, but so is having good SEO.
Without a good SEO, you might even find it difficult to achieve online visibility for your blog posts. So once you have finished writing a blog article, just follow this simple SEO checklist before you hit the publish button.
1. Create an attractive and searchable blog title
If you want your blog to appear on the top search engine results, then one of the best ways to do it is to make an attractive and searchable blog title. While creating a blog title, ensure that you include the popular keywords or phrase that people might actually use to search for the content your blog article is about.
What you can do is enter your blog title into Google search engine and go at the bottom of the search results where you will be able to find the 'related searches.' See if you can use any of the related searches phrases for your blog title. Also, try to keep the title below or up to 60 characters and match the blog URL with the title by adding dashes between every word.
2. Do not forget to add the main image representing the blog content
Getting a right image with the blog article can make a really big impression on the readers. Add at least one main picture in your article. Aside from the main image, you can add more pictures based on how many words you have used in writing the blog. When you add an image, mention the source of it. Also, add proper alt tags to each of them.
3. Write a smart Meta description
Meta description can be described as the small description of the webpage content that is displayed by search engines and social network sites under your blog post title. Lack of a proper Meta description means that the search engine will pick up the first few sentences of your blog article which might not make a very good impression on the online users. So write a short and effective Meta description for your blog post. The Meta description should be under 160 characters.
4. Make right use of popular keywords and their variations
Keywords are one of the most important factors in SEO. But, many times, the new bloggers make the mistake of using too many keywords in their article which results a poor user experience. To resolve this problem, instead of stuffing the article with too many keywords, write in your usual style and make sure that you add different variations of the main keywords in your article.
You can look for related searches terms in Google. It would be a lot more effective if you add keywords in the first sentence of the blog. If it doesn't fit, you can add the keywords in the first or second paragraph.
5. Interlinking with other blog posts or articles
When you write a new blog post, you can add the links of your other posts within it, and it can help you increase the website traffic or page-views of other posts on your blog and reduce the bounce rate. You can add at least 1-2 links to your previous articles.
You might find it difficult to do it at first, but with each post, it will become easier to write more content and interlink them with other articles. It would also be better if those links opened in new tabs.
6. Preview the post
Now once you have completed your blog article, before pushing the publish button do a preview test of the article and see how it looks on your blog. Check all the links you have added and check the images and formatting of the article.
Once it is done, press the publish button and get your article online for others to read and share.
Author Bio:
James Tredwell is a Technical SEO in a leading mobile app development company which provide best ios app development and Android app development services.
How to Use Website Cookies to Track Your Visitors?
Did you ever wish if you could understand the preferences and interests of your target customers so you could refine your strategies and improve your business?
Well, the internet and web technologies offer unlimited opportunities to track people and store data about them. You can use it to your advantage.
The best way to understand the preferences and interests of your users is by using cookies. It's not the one you would eat with milk. This is website cookies. It gives you immense possibilities to store the interests, online history and behaviour. You can use this information to provide messages to the users tailored to their personality.
What is a cookie?
A cookie is a small file in the local computer of a user which is dropped by a website during the first visit. This file collects information about the interactions of the user with the website. This data can be used to dynamically present relevant contents when the user visits that website again. The relevancy is decided based on previous interactions.
Types of cookies
Session Cookies: Cookies that collect data about the activities performed by a user during a single session. A session cookie is deleted at the end of the session, so the data is not stored for future visits.
Persistent Cookies: The data on the cookie is stored in the computer of the user, and it is used during the future visits. This kind of cookies has an expiry date set to it, so it is expired after a date in the future. The users can also delete the cookies if they want. Apart from that, browsers will automatically delete cookies when the browser is closed if it is in the incognito mode.
Third-party Cookies: When users visit a website, the website may also set persistent cookies on behalf of other websites. The first website requests a small file from the third-party websites so the first website can set cookies for the other websites.
How does a cookie work?
All you need to do is a drop a tag which is a snippet of code on your website. This tag will drop cookies on to the browsers of your website visitors, so their online behaviour can be tracked. Google Remarketing Tag is one of the popular tools to add tags to the websites.
The cookie in the browser gives a unique identification number and begins to collect data from the activities in a browser. Remember, a cookie doesn't collect any personal details like name, address, or email ids. They only collect the information about the websites and web pages a user visits.
As far as a business is concerned, this data is highly valuable because it helps businesses to understand the preferences of their prospects.
What can cookies do for you?
Cookies help website owners to understand the preferences of their website visitors and serve content accordingly.
One of the popular usages of the cookie during its initial stages was saving the preferred language of website visitors. Websites with multiple languages used cookies to store the preferred language of a visitor in a small document among the visitor's browser file and use this information to serve the content later when the user open that particular website again.
Here is an example of this:
You have visited www.xyz.com which is a blog on travel supporting English, (Española) Spanish and French languages. The default language of the blog is in English, but you want to use the French version of the website.
When you open the www.xyx.com blog for the first time, the default language was in English. You have the option to choose French or Spanish if you want and you choose the French version and begin to read.
When you open the blog again in the future, the French version may automatically load in your browser. The website has dropped a cookie in your browser during your first visit and stored your preferred language. When you access the website again, the website looks for the cookie in your browser, and if it finds the cookie, it reads it and uses the data to serve the content based on that.
Remember, the cookies are stored in the computers of the users so a user can delete the cookie if they want.
There might be hundreds of cookies in a computer dropped by different websites, but a website can only access the cookie that it has dropped on to the website.
Benefits of using cookies
A cookie can store many different kinds of information about the browsing or online behaviour of your website visitors. All you need to do is drop the cookie file on to the browser of the users, and it will automatically collect the data for you.
The cookie can contain:
The time the visitor visited your website
The items the visitor added to their shopping cart
The links the user clicked on your website
Now you have learned we can store a variety of data from a user can be stored. Now we can look into how this data can be used for our advantage.
How to utilize cookie
There are many different ways you can utilize the data you have collected through the cookies. You can dynamically generate content on your web pages depending on the data from the cookies associated with a user.
Product recommendations
In e-commerce websites, you can create a section for the recommended products where you can dynamically list items based on the previous purchase history, product searches in the website and the items in the cart.
Article/content suggestion
The same principle can also be used in news websites and blogs. The websites can suggest new more stories or articles based on the interest of the user.
Show relevant ads
You can use the cookies to show relevant ads or modal pop-ups to the users based on their interest. This will help you to increase the click-through rate of your ads and pop-ups and improve conversion rate.
Examples for the practical use cookies
OptinMonster
Show Different Email Opt-in Forms for New and Returning Visitors.
Sometimes, you may want to show different email opt-in forms to your visitors depending on if the visitor is a new or returning visitor.
You can do that only with the help of a cookie. It will help you to identify if the visitor is new or not. You don't have to worry about setting up the cookies and displaying the opt-ins based on that because it can be easily done using OptinMonster.
Facebook pixel
Facebook pixel is a shortcode that you can put on your website so you can keep track of the conversions from Facebook ads and remarket your Facebook ads to the users who have already taken some actions on your website.
The remarketing allows you to target your Facebook ads to people who have already visited your websites. So, they are more likely to respond to your ads because they have already expressed interest in you.
Apart from that, Facebook Pixel will also help us to create a lookalike audience who are similar to the users who have already visited your website.
How to add the code for creating cookies on a WordPress website
You can set up cookies and track users quickly on WordPress websites compared to websites built on other CMS platforms. When it comes to pure HTML or PHP website, setting up the cookies is a time-consuming process.
So, we will discuss how to set up cookies on WordPress websites.
There are two different ways you can set up the tracking code on WordPress websites. The first method is pasting the tracking code on to the WordPress files directly. The second method is the easiest way of adding the code on to the website using plugins.
Manually add tracking code
Depending on the tracking code, the place to paste the code may be the header, footer or body of the web pages.
You can access the required file on your WordPress dashboard by going to Appearance menu and the Editor sub-menu.
There you can see a section called Theme Files on the right side where you can find the required file to add the tracking code.
You need to be very careful when you do it manually. It is always recommended to copy the existing code in the file and save it somewhere before you edit it the file. So you can use it if you make errors in the code and the website doesn't work.
Add tracking code using plugins
The Tracking Code Manager plugin for the WordPress is the best way to add any tracking code on any WordPress files. It has an extremely user-friendly and intuitive UI to add the tracking code and choose on what kind pages and posts the code needs to be implemented.
Final words
Tracking your website visitors using a tracking code which will create cookies on the visitor's website helps you serve personalized content to your website visitors. While this helps website visitors to get more relevant content, it also allows businesses to target prospective customers based on their interests, preferences and many other factors.
Adding the tracking code and keeping track of the users and taking actions based on that is not a difficult job at all. You can do it by yourself even if you don't have the technical expertise in web development.
Author Bio:
Venkatesh is the Founder & Web developer at Spidergems, a web design and development company in India. His extensive knowledge in web technologies coupled with the expertise in digital marketing has made the company a reliable digital partner for business of all sizes across India.
How to Optimise Restaurants for Local Search
When it comes to the massive $799 billion restaurant industry, optimising your restaurant for local search is absolutely essential for your business' discovery and growth. Due to the steady increase in the number of restaurants across the country (1 million and counting), local competition is now a bigger threat than ever before.
The demands of consumers have also become more imposing on the business – people expect to find exactly the kind of restaurant that they're looking for, at the exact moment that they're looking for it, and they're turning to local, 'near me' searches to do it.
If your restaurant is not optimised for local search, then it probably won't show up when a potential customer in the locality searches for 'restaurants near me', which means that you'll be missing out on tons of customers. You don't have to take my word for it, just take a look at these stats.
These stats clearly highlight the importance of local SEO for your restaurant. Now that we've established that, let's address the more important question – how do you optimise your restaurant for local search?
Well, here are 4 things you can do:
1. Get listed on all major online directories
This is local SEO 101 and has to be the highest priority in your checklist. In order to show up on local searches, your restaurant has to be listed online. For instance, let's take a look at the search results for the phrase 'restaurants in Phoenix, Arizona'.
The first thing that you see right after the ads is Google's Local Pack, which shows the top three highest rated restaurants in the vicinity. Scroll down further, you will see collated listings from review sites such as TripAdvisor and Yelp.
Looking at these results, it's clear as day that there are two basic things that businesses – not just restaurants – need to do before they go ahead with optimising their SEO. First and foremost, you need to make sure that your restaurant is listed in Google My Business, and that your GMB listing is up to date with NAP, business hours, services, and rich data. Without a GMB listing, your restaurant is not going to show up in the most widely used search engine, which is the opposite of what we're trying to achieve.
Secondly, you need to list your restaurant across all the major third-party review sites. This includes sites like TripAdvisor, Yelp, Foursquare, Yellow Pages, Facebook, Bing, and Zomato. Not only does this help your restaurant get discovered locally, these listings also double up as structured citations for your business, helping you rank better organically.
Getting your restaurant listed on all these directories and review sites can prove to be an extensive, time-consuming task. Hence, we recommend automating this process using an online tool such as Synup.
2. Google posts & quick URLs
Now that you've got your restaurant listed on GMB, it's time to optimise that listing in order to increase exposure and user engagement directly on SERPs. This is best done through the use of Google Posts and quick URLs. Let's take a look at this one by one.
Google Posts are a great way to advertise your products and services, and also to drive engagement at the same time. These posts appear on your restaurant's knowledge graph, and you can have multiple posts simultaneously. This is what they look like.
Basically, there are four types of posts that you can publish using this feature: What's New, Event, Offer, and Product. This is especially useful for restaurants to showcase their special dishes, spread word about that special event in your restaurant, and put up special offers. You can also add CTAs to these posts, promoting your audience to actively engage with your restaurant. You can check out this article for more information on using Google Posts.
Quick URLs also appear on your business' knowledge graph and can be used to link out to your restaurant's menu, reservations page, daily specials, events, etc., and they appear as such.
This is also aimed at providing a better user experience with your restaurant via your online listings. Remember, how well users engage with your restaurant's online presence also factors into how well you rank organically in SERPs.
3. Local schema markup
Now we move on from your business listings to your actual website. We're assuming that, as a restaurant owner, you have a pretty good website set up for your business. In case you haven't, then you might want to get on that as soon as possible.
Here's the reason we place so much emphasis on having a website for your business, it not only helps communicate what you are as a brand to your audience, but it also gives you a chance to improve the local SEO of your restaurant's online presence. How do you ask? Enter Local Schema.
Local schema is basically just snippets of frontend code that you add to your website's HTML structure. This helps search engines such as Google and Bing understand your website better, and index them accordingly. This also boosts your SEO and helps you rank better organically.
When it comes to local SEO, Schema can be used to include your restaurant's address, geolocation, menu, social profiles, and other local info to be displayed directly on the SERPs. Here are a couple of examples of how that would look like.
(source)
As you can see, using local Schema markup not only helps search engines understand your business better and present it in the most relevant searches, it can also be used to display essential info directly to searchers. This is another step in streamlining user engagement, and as we mentioned before, it definitely helps with your local organic ranking.
4. Generate & respond to reviews
As evidenced by the stats we went through at the beginning of this article, reviews are one of the most important things a potential customer looks at, before deciding to engage with a local business. And given the amount of trust that is placed on these online reviews, it's high time you started focusing on generating more positive reviews and using them as a means to engage with your customers.
Now even though soliciting reviews is frowned upon, you can still use visual cues, such as stickers and QR codes like the ones shown below to encourage customers to review your restaurant.
However, your responsibility does not end with just generating reviews for your restaurant. You also need to make sure that you keep working on bettering your online reputation, by responding to these reviews, regardless of whether they are positive or negative.
If you receive a positive review, make sure that you thank the customer, and let them know that they're always welcome at your restaurant. If you're addressing a negative review, focus on trying to understand the customer's pain points, and look for ways to fix them. Either way, work towards building a rapport and eventually a mutually beneficial relationship with your customers.
And there you go! These four tips, if used properly, can help you optimise your restaurant for local search while increasing your list of loyal customers and promoters. If you're still having trouble optimising your restaurant's local SEO, here's a checklist that you can follow to get it just right.
Emotion vs Data-Driven Marketing: How to Find the Perfect Balance?
Faced with increasing complexity, mounting online noise, and shifting consumer preferences, marketers have pulled one powerful ace up their sleeve: emotional marketing. This tactic revolves around conjuring images in the instinctive, subconscious part of the human brain and influencing behaviour based on emotional responses.
The tricky part, though, is that marketing soaked in emotions must not be one-dimensional. To really hit the mark, marketer act as a part artist and part scientists. But, does this mean equal part? Well, it is hard to say, but one thing is certain. Planning and executing a multi-faceted strategy is no longer optional: it is an absolute must.
Power of the story
Modern consumers are spoilt for choice and they have a limited amount of cognitive attention and money to spare. Brands across industry sectors are well-aware of this reality and some of them have already demonstrated the power of driving engagement through emotional storytelling. They do not hesitate to invest hefty resources into creating narratives that draw people in.
Take the example of Apple. The corporate giant captured imagination using a simple design that oozes modern sophistication. Moreover, it invited people to take part in something bigger, a lifestyle movement and technological revolution. And here lies to the gist of it: consumers were given a chance to satisfy the most basic emotional need, the one of belonging.
This is just another proof that humans are social animals. They trust word-of-mouth recommendations, buckle under peer pressure, and harbour Fear of Missing out (FOMO). On booming social media hubs, brands basically say: "Hey, trust us because many others already do". They also back good causes and show social responsibility in order to cultivate loyalty. All of this builds social proof, a testament to the brand's credibility and authority.
Striking a chord
Another common thread used to weave marketing campaigns comes in the form of universal stories. They foster a sense of connection because people can easily translate them into their own experience—this process is called neural coupling. Moreover, when in presence of such emotionally-charged marketing, we receive a rush of dopamine in the brain, which induces a sense of pleasure.
That is why content marketing is such a powerful weapon for piercing through the noise and reaching a wide audience. It seems that the type of content that resonates the most with consumers is the one that has a linear, story-like structure. And this does not apply only to articles and videos. Studies have found that the vast majority of consumers (92%) even expects ads to feel like a story.
Furthermore, the experience of brands like Netflix has shown that pictures featuring people's faces showing complex emotions attract more clicks than pictures without any people. Princeton psychologists assert that first impressions are formed within a second and images fit here perfectly because they can be processed way faster (60x) than text.
Search for the Holy Grail
What we tend to overlook, however, is that these highly-effective, emotionally-powered strategies and campaigns were not a mere reflection of marketers' empathy or gut instinct. They have a lot to do with the emotional intelligence of the brand, but consumer data as well. Namely, big data has reshaped the world of modern marketing. Everything is online and plays out in real-time, which means we can measure and analyze it.
Like it or not, we are all swimming the endless ocean of data and the key to success is to harness only the useful bits and pieces from it. Emotional sentiments are certainly one of the most vital elements that should be targeted with data and analytics tools. Data scientists and multidisciplinary teams are employed to fish for them and then marketers come into play, formulating killer strategies.
The main problem is that our instruments are still lacking when it comes to picking up emotions, natural language, and ambiguous contexts. Then again, we are also getting closer to these goals by the day. We already have platforms for predicting consumer behaviour in real-time, via sophisticated signal processing and Neuro-Linguistic Programming (NLP).
You could say that we live in the era of clinical research, where deciphering the language opens the gates to the Holy Grail of marketing, understanding human emotions. To be more precise, marketers have to figure out not only what customers think, but how they think as well. It is also of the utmost importance to understand that emotions act as perceptual filters that drive everyday habits and decisions.
For good measure
Of course, analyzing emotions is always a bit more complex than processing numbers. Therefore, the best approach is to identify the most relevant attributes and cluster them along the lines of micro-segmentation. Advanced mathematical algorithms can be used to gauge future purchase decisions, predict consumer lifetime value, and maximize overall marketing ROI. There are also other ways to gather data, such as on-page chat and NPS surveys.
At last, social media, with its unparalleled reach and immediacy, provides another channel for funnelling emotional layers into your data systems. So, recognize when the time to transition from numeric demographics buckets to psychographics is. Like it or not, you need to pull data from both quantitative and qualitative end of the spectrum, across numerous points of contact with between consumers and your brand.
Note that it might make sense to tilt the balance sometimes, but be careful when walking on this slippery slope. Overly emotional messages can come across as cheesy and patronizing, and data-backed campaigns may appear cold and impersonal. To make it more complicated, you have to avoid landmines along the ways, such as privacy concerns.
On top of the game
To find your way around, you can always follow what today's top digital agencies are doing. They know very well that emotionally-driven marketing needs to be complemented with relevant data. Blue Fountain Media is one of the U.S, agencies making waves with useful blog posts that highlight useful data and teach about their craft. It delights the audience with helpful blog posts, articles on content mastery, unique infographics and videos that educate.
In Australia, two trends with the biggest estimated commercial impact are precisely content marketing and big data, followed by machine learning and artificial intelligence. Similarly to US, long-form, insightful articles and well-crafted infographics are among the most shared types of content. Not surprisingly, marketers in the Land Down Under are also raving about the impact of structured data on voice search, which is growing exponentially.
The key takeaway is to opt for a healthy mixture of entertaining and informative and to keep up the pace with industry trends. Ultimately, your marketing strategy has to use the rich metrics and pertinent data for proper targeting and occasional fine-tuning. At the same time, you must deliver a creative touch and tap into emotions. Thus, it is time to uncover your human face behind the corporate anonymity and sales pitches.
The best of both worlds
As it turns out, emotion and data-driven marketing are not worlds apart. Thanks to timeless workings of the human brain and latest marvels of modern tech, they are becoming more and more intertwined. So, the million dollar question is how to strike a fine balance and to find the sweet spot over and over again.
Well, emotions will always play a vital role in the decision-making process of modern buyers. For brands, it is a puzzle that has to be cracked in order to sway people. That being said, making decisions guided by intuition is not an option anymore. So, be mindful of raw data and embrace a cross-channel and departmental approach. Generate your campaigns with greater confidence and increase conversion and engagement rates using an intricate data-emotion amalgam.
Increase Engagement and Improve Sales with Personality Quizzes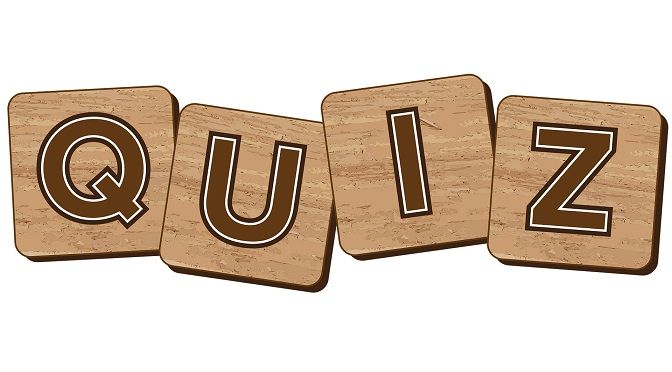 As a marketer or business owner, one of your core marketing objectives is to increase engagement with your users. Naturally, you are always willing to explore new strategies and ideas with digital marketing that help you gain more eyeballs and traction.
While this sounds good it definitely isn't easy as your competitors are trying the same strategies to attract the same set of customers. Hence the success of your digital marketing campaign rests on trying out-of-the-box strategies where competition is low and opportunities are immense. Personality quizzes are surely one of the best ways to achieve this.
Personality quiz – the secret weapon to success
Online quizzes are attractive and they generate an intuitive desire to get involved. You would have surely participated in such quizzes in the past. The pattern is simple – there are questions followed by a choice of answers one among which is correct. Pick an answer and you know if you have selected the correct one before going to the next.
Personality quizzes take this to another level as they help businesses gather knowledge about the personality traits of the user. You will derive information that can help you target the user in a personalized way. One of the major distinctive factors in this quizzes is the fact that there are no right or wrong answers and it is all dependent on a user's personal tastes, likings and belief. For example:
Which colour gown would you like to wear at your prom?
a) Blue
b) Pink
c) Orange
d) Beige
How to make a personality quiz?
As we have stated above personality quizzes are created to understand the personality traits of an individual and use this knowledge to run more targeted campaigns. The idea here is to segregate users based on their likes and beliefs. Here let us take you through a step up step guide how to make personality quizzes.
Step 1: Create outcomes
There are no correct or incorrect answers here you can attach scores or points to personality quizzes as you can with knowledge-based quiz. Hence at the end of the quiz, you will have to segregate the users based on outcomes. Since these outcomes are directly linked to your marketing efforts you must start with outcomes first and then move onto the questions. For instance, if you are planning to sell laptops on your online store you can create the following outcomes –
User is a business executive
User is a gamer
User likes spending time on Internet
Step 2: Frame the questions
Once you have determined the outcome of your personality quiz you need to frame questions which are related to the outcome. So for targeting laptop users here are few sample questions:
What do you mostly use the laptop for?
a) Professional work
b) Games
c) Internet browsing
Which free gift would you like to redeem with your laptop?
a) Antivirus Pack
b) Wireless Game Controller
c) External Wireless Card
What is your most important concern while buying a laptop?
a) Laptop Security
b) Laptop Specs
c) Laptop Price
If you carefully look at the questions you would note that different users are likely to choose different answers but there is a pattern to the answers based on the outcomes we have determined in the previous step.
Step 3: Prepare the logic
You have determined the outcomes and framed the questions. Now you have to set the logic to segregate the users based on their response. If you creatively align the questions to the outcomes you would be able to segregate the users based on their buying needs. Here let us set the logic for the quiz based on the above example:
When users answer A maximum number of times redirect them to Business Laptop page
When users answer B maximum number of times redirect them to Gaming Laptop page
When users answer C maximum number of times redirect them to Budget Laptop page
Step 4: Work on call to action
The last step in creating a personality quiz is to work on Call to Action. You have to offer users some incentives to be able to convert these leads into sales. Taking the above example you can offer additional discounts or freebies to the user who lands on the specific pages.
You can also encourage them to share these pages within their network in lieu of additional services and gifts on your store. Doing so you will be able to grow your quiz virally and engage more users.
Keeping outcomes positive
While this may be an easy example of the personality quiz you must bear in mind that when it comes to personality traits users have both negative and positive traits. Since you are using this quiz for marketing purpose you need to always work on positive outcomes.
For instance, if the user is looking for budget laptops you shouldn't discourage them or try and push for your premium range of products. When users feel happy about arriving at an outcome they are likely to share it within their network. If the outcomes are negative in any manner you kill your chances of going viral with the quiz.
Benefits of personality quiz
Personality quizzes have emerged as one of the most rewarding digital marketing strategies. They offer many benefits to your brand including –
Lead Generation – Since these quizzes are engaging you will be able to increase engagement with your existing customers as well as new ones
Segregate Leads – You will be able to segregate the leads based on the users' likes and aspirations and this allows you to run a targeted campaign
Viral Campaign – If your outcomes are positive and creative, users are likely to share the results in their network and this creates the chance of your quiz going viral.
Brand Promotion – Personality quizzes can increase engagement with your target users' manifold and this helps in increasing brand recognition which will help you in the long run.
To sum up, personality quizzes are one of the most effective ways of marketing a brand. They generate more traction with the users and also help in increasing sales.
Author Bio:
Mark Gill is a writer and marketing expert. He specializes in interactive content and spends most of his time online looking out for new things and implementing the best possible solutions for his work.