Why You Should Keep SEO Efforts Going Despite COVID-19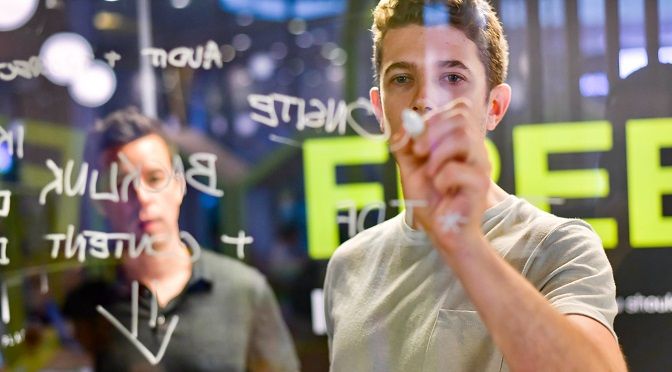 The world is pretty much on pause right now due to the COVID-19 pandemic.
With countless businesses shutting down, it's but normal for companies fortunate enough to continue running despite the pandemic to cut back on certain expenses. In all likelihood, the budget that gets targeted for slashing is the one for marketing. After all, it's pointless to continue marketing your business when people hardly have any chance to avail of your products or services because of COVID-19, right?
The thing is, search engine optimization, a vital aspect of any digital marketing strategy, can help your business weather the effects of COVID-19. Your business may even thrive amidst the pandemic with the help of SEO techniques.
Here are some of the reasons to keep your SEO efforts going despite COVID-19:
Google is thriving during the pandemic
Google, the company that pretty much shaped SEO as we know it today, is going strong despite the pandemic. Instead of giving Google trouble the way it did many other companies, COVID-19 has instead given the search engine giant "coronavirus," a search term that will probably turn out to be the biggest of all time.
With Google holding up pretty well, you can bet that people will continue to search, and the search engine giant will continue ranking. If you stop optimizing your pages now, your years of hard SEO work will go down the drain. If your competitors don't let up on their SEO work, it would only be a matter of time before they snatch your current rankings away.
Chance to break away from the competition
Some of your competition may think that the COVID-19 pandemic is the time to ease their SEO efforts. Take advantage of this mentality and continue pushing your SEO strategies.
With less competition, you get a much better chance of finally putting some distance between you and your competitors in search engine rankings. You'll get so much of a head start that they'll have plenty of catching up to do by the time they resume their SEO efforts.
The need for products and services is still there
However this pandemic turns out, it won't change the fact that people still need products and services, and they will search for them online. If your SEO and SEM efforts continue, it's your business that will be in the sights of people who search for these products and services, all of whom have clear buying intent.
People Have Become More Supportive of Small, Local Businesses
Many communities across the United States have been showing a lot more support for small local businesses, on whom the pandemic has taken quite a toll.
Instead of going for big brands, many consumers are now making a conscious effort to buy products and services from small businesses in the community. Keeping your local SEO efforts for your business going will allow you to reach these people.
The pandemic will end
There is nothing wrong with staying optimistic amid the COVID-19 pandemic. Always keep in mind that history has shown that pandemics come, and pandemics go. That's how it was with the extremely deadly Spanish Flu pandemic of the early 20th century, and it would only be a matter of time before COVID-19 does the same thing.
Of course, many things will change when the coronavirus goes away, mainly if science still does not produce a tested and proven vaccine or cure. Social distancing, wearing masks in public, and heightened hygienic practices will become the new normal.
Some things, however, will stay the same. Your SEO strategy, for example, will continue to be effective at helping you rank well and driving traffic to your website.
If you keep your SEO efforts going during the pandemic, your business will be on top of search results when it goes away.