Digital Marketing
5 Ways to Measure Your Digital Marketing Efforts
Every business wants to establish their digital marketing presence. Regardless of the size, location and type of business, businesses are actively and inactively promoting using the digital means, via social media, their own website, or through blogs.
And once these businesses discover the means to measure their efforts – successful or not, they sure would want to discover ways to improve their efforts and actively engage in the digital marketing world. But, it takes more knowledge than knowing what metrics to use because your business should have its own standards and way to measure your digital marketing efforts' success.
Step 1: Know your Business Objectives
Why would you want to spend time on digital marketing efforts?
This should be your first question. If your brick and mortar business is doing well and if you're above the line marketing efforts are working well, why would you want to be here? If your answer to any of the following is, "Yes", then you are on the right track:
a. Lead generation
b. Brand awareness
c. Business expansion or transition (brick and mortar to click and order or brick and mortar + click and order)
d. Customer service platform
Where do I want to be?
Basically, any business can use any type of digital marketing platform they prefer but each platform has its strengths and weaknesses. Check out which one works best for you:
1. Social media
If you want to increase brand awareness, then social media is your business' buddy. This is where everything viral happens. If you think you have a killer and engaging content and you have plenty of time to do it, then go social!
2. Email marketing
If you want to keep your clients up to date with your business and future promotions and personalize it based on your previous transactions and encourage retention, then email marketing is the best tool for you. This time-saving and environment-friendly strategy is highly-measurable and gives you a lot of room for flexibility.
3. Internet Marketing (Search Engine Optimization and Search Marketing)
If you feel like there is a high demand for your products or brand and you have established a generous amount of information to answer your online customers' questions, then go live with a website and website content. But never, ever go live empty handed or you will lose them. You may choose between organically growing your traffic and growing it by paid search.
Answering these questions can help you get started on strategizing your campaigns and understanding the results you want to get.
Step 2: Set Targets and Key Performance Indicators (KPIs) for your Business Objectives
This is the tricky part, most people think that whatever standard metrics are set by other companies for themselves, it should also apply to their businesses. That is not always the case. Digital marketing is a series of trial and testing to arrive at your own key performance indicators or KPIs.
Setting your targets and KPIs can actually come hand in hand with identifying your business objectives. If you have established your digital presence, check out your social media first. Are you happy with the number of engagements your posts are getting?
How many Likes, Comments and Shares are there? Are their interactions that would likely translate to business? Where is your audience from? What can you offer them in the future?
If you have a website, which pages did they visit? How many clicked after they reached the Home Page? Did you get email sign-ups? How may be checked your website from their mobile device? What effects did these searches give your website in terms of ranking?
What is your conversion rate? These are the statistics you may want to improve on, making sure that every visit on your website will eventually lead them to sign-up to your mailing list, subscribing to your social platforms, reading the rest of your content and ends up with a purchase.
Clearly, knowing your numbers should challenge you to improve your numbers and setting a benchmark for your brand.
Step 3: Know your Target Audience
If you are a fashion brand for kids, who is your target segment? Which platforms are they likely present? This is your brand's key to success in digital marketing. A fashion brand cannot reach a segment of teenagers, nor young professionals.
Your target is the segment a. women age 25-60, b. located within 20 kilometres from your store or broader if you have a delivery service and c. note that they normally have access to the internet, social media, emails – lunch break and after dinner. Knowing your target audience helps you devise campaigns they would be interested in and in which platforms you can best reach them.
Step 4: Choose an Analytics Tool or Platform and Set Periodic Evaluation
Knowing your analytics means being hands-on and active in your digital marketing efforts. But the level of understanding of these numbers depends on how simple or complex your digital analytics tool is.
Choosing the most user-friendly ones like Google Analytics for your website, HootSuite or SocialPilot for your social media accounts and MailChimp for your email marketing, are basic, free, yet helpful tools that will help any business owner get started.
It is also important to set an evaluation period for your digital marketing campaigns. Since you decide on consistently make content available to your audience, reviewing your analytics on a weekly, monthly and quarterly basis can help you strategize your future steps.
Step 5: Implement Improvements Based on Your Assessments
Analytics and data are useless if these will not be put to use for improvement of your digital marketing processes. Knowing your strengths and weaknesses for various campaigns can help you decide which ones to pursue and which ones to try some other time.
If your data says that most of your website traffic comes from your social media, then your website must be optimized, content must be relevant and interesting and it must have means to let them opt-in for other promotions like email marketing. It will definitely create a domino effect on the rest of your digital marketing efforts.
Summary
Whether you're a start-up or established business, the same rules apply. Clearly understanding your objectives, setting your targets, knowing your audience, interpreting your data and improving on it are vital for your digital marketing success. And make it a habit to "always begin with the end in mind".
Author:
Usman Raza is a freelance writer, marketing specialist at Crawford and O'Brien and co-founder of Usman Digital Media. When not working, he's probably spending time with his family. Follow him on Facebook @usmanraza40 and Twitter @usmanintrotech.
Should Your Company Troll Its Competitors on Social Media?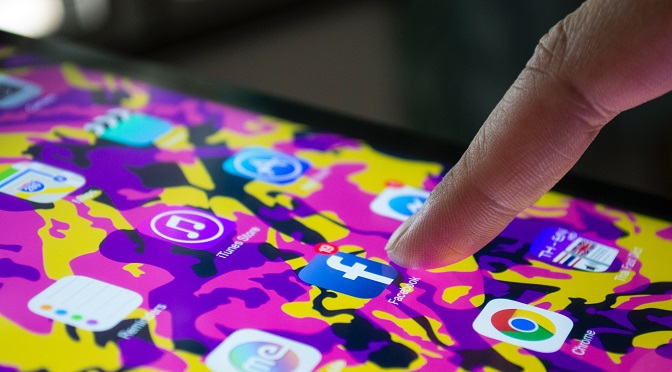 Trolling seems to be an increasingly common tactic for gaining attention in a crowded marketing environment. A clever message or post directed at a competitor can get a lot of likes, shares, and retweets—Wendy's roasts of competitor McDonalds are a popular example. But while such messages get attention, there are also many downsides to trolling. Consider the following questions and answer them carefully before trolling your competitors.
Does Trolling Fit Your Brand Image?
This is definitely the first question you should ask. Who are you and who does your brand represent? Does trolling your competitors fit with who you are as a brand? Some businesses will say yes, while others will say no. If the answer is no, then you should not troll your competitors as it's unwise to do anything that is out of sync with your core brand principles. If the troll doesn't fit with your brand, it will just confuse your customers and come off as inauthentic.
Does Trolling Raise the Quality and Value of Your Brand?
If trolling is in line with your brand image, the next thing you should consider is whether or not trolling will increase the quality and value of your brand. Sure, a snarky comment might get likes and shares, but how would the post affect public perception of your brand? Do you think better of a brand because it trolled its competitor?
While Wendy's comment about McDonald's made you laugh, did it improve your view of Wendy's as a brand? Did it make you more likely to eat there?
Does Trolling Give Long-Term Results? Is It Worth the Commitment?
If the perception and value of the brand are top priorities, you must consider whether or not trolling increases the value of the brand in the long run. And if the gains are the only short term, are they worth the risks?
Trolling can definitely gain short-term attention, but I don't think it improves a brand's image over the long run. First of all, it's hard to be clever all the time. People will expect you to one-up your last post, and that may prove to be difficult.
Plus, sassy comments tend to get old eventually. While a back and forth between brands may be entertaining at first, such exchanges have a tendency to either get stale and boring or get taken too far. Neither is good.
Also, trolling in a way that is funny and entertaining without taking it too far is an art in and of itself—one not everyone can do. Wendy's does a great job of poking fun without coming across as mean-spirited, but I'm not sure every company can do this.
Another thing to consider is retaliation. If you are aggressive towards a competitor, expect them and their loyal customers to come after you eventually. You will likely find yourself the subject of someone else's jokes, and then you will have to decide how to respond. In short, don't dish it out if you can't take it.
It's also important to understand that those who criticise are less likely to be tolerated or forgiven when they do something wrong. If you are always trolling your competitors, you will probably not be given much slack if something goes wrong with your brand.
If you make fun of the quality of your competitor's products, for example, you won't be given much sympathy if your products get recalled. More than likely, your competitor's counterattack will be relentless.
Finally, once you start being aggressive, it's hard to step back down. If you're going to troll, be prepared to commit.
Could Your Energy Be Better Spent Elsewhere?
Effective trolling takes a lot of work, and in most cases, that energy could be better spent elsewhere. Would building relationships with your customers be more effective in the long run than attacking your competitors? In most cases, the answer is probably yes.
While there are examples of effective trolling, the long-term success of the tactic remains to be seen. For most businesses at least, the risks probably outweigh the rewards. Carefully consider the questions above and how they apply to your brand before starting a trolling campaign. Doing so will give you a better indication of the potential pros and cons of trolling your competitors.
Author Bio:
Matt Ramage has been marketing websites for over 20 years. He loves helping businesses improve their user experience and searchability on the Internet. Matt now heads Emarketed which is located in Los Angeles, California. They specialize in SEO, social media marketing and web development.
10 Ways to Get More Twitter Followers for Your Dropshipping Store
Dropshipping is a modern-day method for fulfilling retail sales where the seller does not keep its product offerings in stock. What happens is that for every order, the dropshipper will purchase from a supplier and have it directly shipped to the buyer. With this, the dropshipper will not see the product he is selling.
If you are engaged in dropshipping, or if you are thinking of starting now, it is a good idea to consider reaching out to a larger pool of prospective clients. Social networking sites, especially Twitter, is an excellent platform to do so.
To help you get more Twitter followers for your dropshipping store, here are ten tips from us:
Optimize your Twitter Bio
Twitter allows users to search keywords for conversations so they can follow. It is therefore essential that you integrate strategic keywords in your Twitter Bio so that interested parties can find you when they search. Use keywords that will enable Twitter users to find you and your business easily.
Tap People Interested in Your Niche
It is a good idea to reach out to people who are interested in your niche. So find those who are talking about specific products you are selling.
Tools such as HootSuite and Tweetdeck can help you find conversations talking about the keywords you set so that you may be able to reach out to them and introduce your store. These tools save you from having to manually search each time because they auto-update.
Link your Twitter Account to your Website
Adding a Twitter badge on your website is a good idea to drive traffic to your Twitter account. This helps you reach out to customers who already showed interest in your business, and would like to keep in touch. Meanwhile, it also allows you to tap the network of those who follow you.
Maximize this by using Twitter's official Share Button where your Twitter Handle can be added when people share your tweets.
Take a look how Red Stag, an e-commerce fulfilment company added social media functions on top of their posts to make sure that their blogs are easy to share.
Link your Twitter in Your Newsletter
A lot of businesses make use of newsletters sent via email as it is still deemed effective. If you do so, it is also an excellent platform where you can place a link to your twitter profile. This helps you tap people in your mailing list so that they may be included in marketing campaigns you will do on Twitter, too. It is therefore great if you can capture the email addresses of your customers so that you may add them to your subscriber's list, and then to your Twitter followers.
Include Twitter as a Contact Option
Traditionally, contact information only refers to the mailing address, landline, mobile, fax, and email address. Nowadays, it is also advisable to include other platforms that enable communication such as social networking sites, especially Twitter.
Your customers do have the ability to reach out to you through Twitter so it shouldn't be a problem. What you should consider is that you should maintain the management of your social media accounts so that you can deal with inquiries and other concerns made through these platforms.
Provide Incentives for your Twitter followers
Reward your Twitter followers so that they feel good about following you and that they are also encouraged to invite their friends to follow you too.  You can offer discounts to those who follow you. Do this by coming up with an ad on your website that invites them to follow you in exchange for a reward.
Run Twitter Contests
Another thing you can do is come up with some Twitter contests in exchange for a reward. In exchange, you will be able to have engaged followers, and that you get a chance to tap their network as well. Just be careful about what you promised a prize because your users will really hold you to your promise.
Make Use of Twitter Ads
Twitter advertisements can help give you a boost on followers. With Twitter ads, you can target specific audiences so that you can reach out to your target market, inviting them to follow your profile.
If you do this, make sure that your Twitter bio is updated because those you invite are sure to scrutinize your bio a bit before following. Make sure that your bio is inviting enough to be followed.
Get Help from Your Employees
If you have a couple of people in your business, it's a good idea to ask them to tap their own network and promote your business' Twitter profile. This will help you increase your reach by a wide margin. If they can also regularly share your Tweets, that would also be very helpful.
It would also be great if your employees will add your business' Twitter handle on their bio in order to maximize the number of ways their followers can get directed to your business' profile.
Tap Influencers
Another strategy that you may want to use is tapping influencers – people with huge numbers of followers. Inviting influencers to promote your business helps you tap into their followers so that they may follow you too.
This is a strategy that is used by a lot of businesses because it really works. It's similar to using celebrities to promote brands. What's really different is that there's a lot of different reasons why some people rise to be social media influencers. Find influencers who can best represent your business to your target market. Do this right, and you'll be able to grow your followers in a breeze.
The Bottom Line
Twitter is one platform that you should tap to help increase awareness of your dropshipping business. To help maximize your Twitter campaign's effectiveness, you will need to improve the number of followers that you have.
The tips above are some effective ways that you should do in order to get more followers for your business' Twitter profile, helping you come up with Twitter marketing campaigns that will work in your favour. So implement these tips now and see your followers grow in no time at all.
How to Master Searcher Intent
What is searcher intent?
A searcher's intent is exactly how it sounds. It is the reason why a person is searching something into a search engine. People visit search engines for many different reasons. Their intent can range from asking a question to trying to find a specific website. Deciphering what a users' intent is can be very helpful in search engine optimisation, online marketing, and website growth.
The words people type into a search engine gives off information regarding the intent of their search. And, through the years Google has evolved to be able to decide a searcher's intent with a high level of accuracy. The way Google decides which pages rank highest has a lot to do with if the page fits the search term and the intent of the users' search query.
This makes it increasingly important to ensure your website matches the search intent of the audience you are trying to reach. 
Why is searcher's intent so important?
The results page for any of today's search engines is personalised to the user based off of many factors, including their search history, location, IP address, online reading behaviour and activity.
With this in mind, it is crucial to understand how to optimise your website's content to match the intent of a searcher.
Understanding the correct keywords and phrases to use, to ensure you are targeting the best terms to use to match a searcher's intent is critical for getting traffic to your site.
In fact, as explained by consulting.com, successfully figuring out the search intent of your target group helps you understand what they desire. Thus, you can have a deeper insight on how to convert them easily.
The 4 different types of search intent
Informational Intent
Informational intent is when the searcher is trying to gather information, through a search engine. A large portion of the internet's searches is people in search of information. Be it news, weather, language translation, dictionary, or finding out about a new place, the list goes on and on. When a searchers intent is defined as "informational" it is typically when someone needs the answer to a question or want to learn more about a particular topic.
Navigational Intent
Navigational intent is when someone uses a search engine to navigate to a specific website. If someone searches for YouTube on Google, they are likely on their way to YouTube's website. With navigational intent, there is only one online destination that the user is looking to reach.
Ranking well for a navigational term is only really beneficial for your organic traffic if your website is something that a searcher is looking specifically for. Because of this, creating keywords for a search with a navigational intent should only be done if the website's brand is already popular.
Transactional Intent
 Many people who visit the internet are in search of making an online purchase. Those with the intention of buying something online are considered to be searching with a transactional intent.
When someone searches for the cost of something or where to buy a product, that is often considered transactional intent.
Commercial Intent
Many people who reach the web's search engines can have the intention of making a purchase, in the near future but are first researching the desired product. They often search for comparisons like, "What camera should I buy?" or "Best gym bag to purchase."
Those with commercial intent also have transactional intent but need some time and/or convincing before pulling the trigger. This type of searchers intent is described as commercial or commercial investigating intent.
How to get your content optimised for search intent
When optimising your content for search intent you have to ensure your landing page matches your audience's search intent. If people are searching to find out information you don't want to immediately direct them to a product page. This will likely scare potential traffic away. Instead, try to lead them there with concise articles, containing backlinks to your shop.
It's always a good idea to optimise your website's product pages for commercial driven keywords. If you sell car parts, you could optimise a page for buying new tires. Then if your website also has an article on how to change a tire, you could optimise it for the search term, "how to change a car tire." This can be a practical way of directing more traffic to your site.
Sometimes it can be difficult to decipher the searcher intent for a query. Every user will have a unique search intent, but can still often end up on the same page. To learn more about your audience's search intent, try asking them. You could develop a small web poll or survey built into your website to learn about the intent of certain users. This can be great for getting insights into your audience's search intent. By knowing your audience's intent in the search engines, you can better match the keywords of your website to their intent.
What did we learn?
It is critical to making sure the content you produce matches your audiences search intent as well as the keywords people are searching for. When people are searching for information make sure you are creating an informational page or post that matches their search. When people are looking to make a purchase be sure to direct them to a product page. Always keep search intent in mind and your organic traffic is sure to grow.
This is a guest post from Matthew White from iDisk SEO. For more information about iDisk SEO visit their site.
How to Build a Strong Social Media Presence for Your Brand
There's no need to say that social media has become an important part of our lives. In fact, it seems like our mobile devices have become an extension of ourselves and we use these to browse platforms like Facebook and Instagram whenever possible. Therefore, if you want your business to be able to succeed, you simply have to make sure you step up your social media game. And here's everything you need to do if you want to become a social media, big brother.
Design your campaign
Take a closer look at any brand out there and chances are you'll see they're running a social media campaign. This is the case because a campaign is one of the best ways to increase engagement on social media. So, the first thing you need to do if you want to become a social media big brother is designing a good marketing campaign. You need to figure out who your target audience is. Once you do that, you should be able to identify which platforms you should use in order to reach your target audience. Another important thing to do if you want to make your social media campaign a success is collecting a pool of content and putting it to use.
Set your goals carefully
Running a social media campaign is all about setting the right goals. Without something specific to aim at, chances are you won't be able to achieve your business goals. A great way to do so is to ask yourself a couple of questions. Do you want to acquire more followers? Do you want your page to create more buzz on the web? Or do you want to make sure your followers keep being engaged in your content? Once you find answers to questions like this, you'll be able to identify the right goals for your campaign. Of course, this also means you'll be able to identify the right ways for achieving the goals you've come up with.
Track your social media efforts
Once you've started your social media campaign, you'll probably want to stay aware of how well things are going for you. It means that you'll want to keep track of how many followers you have, how much social media engagement you get, and which platforms work for you. The best way to make sure you get all the important information you need is to turn to experts in social media monitoring. What's so great about tracking your social media efforts is that it allows you to identify platforms you should stop investing in and the ones you should focus on. Moreover, it shows you which of your social media practices seem to be doing the trick for your campaign.
Find your voice
Every time you post something on social media, you showcase your brand voice. And if you want your pages to achieve success, you'll need to make sure your voice is crafted as carefully as possible. So, think about how you want your customers to perceive you. Do you want to be a funny brand? Or you want to be as professional as possible? This is also where you'll need to think about your company's beliefs and make sure you stick to them. Last but not least, you need to find the right way to deal with negative comments on social media. Just bear in mind that ignoring or deleting comments like this is not going to do you any favours.
There you have it – four things you need to do if you want your company to have a strong social media presence. Just remember that you need to keep working on improving your social media game and keeping up with the latest social media trends.
Author Bio:
Claudia Paisley Propp graduated journalist, digital marketing lover, based in Sydney. Copywriting, Online Marketing… Let's just say – Communication in all shapes and sizes is her passion and what she does best.
How to Reach Local Customers Effectively Through Social Media
Social media has become the most influential marketing channel for any business. They also present a great opportunity to connect with your local customers.
But each social media is different in nature. So, you may find it hard to figure out how to use them efficiently for reaching to your local customers.
In this article, we are going to present some basic strategies that you can use to connect with your local customers via social media.
Choosing the right social media
Currently, the most popular social media are Facebook, Instagram, Twitter, Pinterest and LinkedIn. Google Plus is also popular among a lot of people.
Many businesses try to remain active in all of these platforms. But that isn't an efficient way to reach your local customers. To get the most out of your time, try to focus on those social media where most of your customers are. Here are some key points to consider in order to choose the right social media:
Which social media do your audiences prefer?
By running a simple pole on your own site, or asking the customers when they call your business – you can easily figure out which social media is most popular among your audience. Remember that, though many people have multiple social media presence, they are usually active in only one or two platforms. Try to figure out where your potential customers are most active.
Is there any niche social media related to your business?
In addition to the big ones, there are many small niche social media sites and forums, some of which can be related to your business. Being active in these social media or forums can help you easily reach people who might turn out to be genuinely interested customers.
Remember that certain social media sites are most effective for certain type of businesses. For example, Instagram is the best social media for fashion and beauty products. If your business is B2B, LinkedIn might be a good choice to communicate with your customers.
Now, here are our platform specific guides to help you connect with your local customers via social media.
Facebook
With 1.86 billion active users, Facebook has reached a ubiquitous status among social media sites. As a local business, you should definitely have a Facebook page. It's a great platform to create brand love and interact with your potential customers.
However, opening a Facebook page for your business and posting regular updates and offers are not enough. The organic reach of Facebook posts has steadily decreased over the last few years.
Businesses need to focus more on fan engagement and paid ads to get the most out of Facebook. Here are some key points to keep in mind:
Facebook offers a great way to create targeted ads based on location, demographics and many other parameters. Take full advantage of this to show paid ads to your local customers. Narrow down your focus based on your audience's' interest and profession to increase the effectiveness of your ads.
Promote Facebook check-ins:
Getting check-ins is an effective way to increase visibility in the news feed. Consider providing incentives (like free coffee or small discounts) to encourage check-ins. When a customer checks in, your business gets viewed by his / her friends and that increases the organic reach of your page.
Turn your business offers into special events. For example, you can create an event for your year-end sale and invite your fans and friends to it. Don't overuse this tactic though. Once you invite someone to an event, the event will keep showing up on his / her notifications, unless it's accepted or declined.
Don't use your business page just to promote your products. Post-high-quality contents that your customers will find useful and engaging. Remember that Facebook is primarily a social media, not an advertising platform.
Show social responsibility:
Partnering with nonprofits or doing charities is a great way to promote your business and create brand love. For a small local business, this may be a bit far-fetched strategy. But if your budget allows, consider engaging in community welfare activities.
Twitter
Twitter is a valuable social media for marketing to local customers. However, establishing a local business brand in here can be a bit difficult if you're just starting out. Anyway, here are some quick tips to help you out:
Use a Twitter management tool:
If you've been using the default interface of Twitter, you've definitely found it to be a bit cumbersome. Using tools like TweetDeck, Crowdfire or HootSuite can help you a lot in managing your Twitter account and reach your targeted customers more easily.
Follow people who matter:
Look for your Facebook fans on Twitter. If you follow them, they are likely to follow you back.
Find out people who follow other businesses similar to your own. You can use tools like Followerwonk to find out people who follow other businesses near you.
Promote your Twitter account outside Twitter:
Add your Twitter handle (@your_business) to your business card and emails. This will help interested customers to find you easily on Twitter.
Consider using Twitter as your customer service channel:
If most of your potential customers are active on Twitter, you can consider using Twitter to reply to their inquiries. Many big brands like Nike use Twitter to do so. But you must be extremely responsive. According to a 2015 study by Eptica, 64% of customers expect their Twitter inquiries to be answered within 60 minutes.
Offer limited time discounts to your customers via Twitter:
A great way to get followers is to offer limited-time discounts on Twitter. Time-sensitive offers will get quick retweets from your loyal followers, increasing your reach and popularity.
LinkedIn
LinkedIn is a business-oriented social media. A strong presence on LinkedIn will help you establish a solid brand identity and find local leads. Below are some key strategies to get the most out of this B2B platform:
Create a separate page for your business:
You may already have a personal LinkedIn page. But you should create a separate one for your local business. Make sure that all your employees are connected with this account. This will increase the visibility of your business.
Actively participate in local groups:
Find out LinkedIn groups which are popular among your local customers. Then participate personally in those groups to make yourself familiar with the prospective clients. Only focus on groups which are relevant to your business.
Easily find out professional clients:
LinkedIn makes it very easy to find people of certain professions in your locality. That can be a great way to know about prospective clients who might be interested in your product or service.
Instagram
In terms of user interaction rate, Instagram is miles ahead of all other social media sites. It's a great place for small businesses to engage with local customers.
Here are the key things that you need to know about marketing on Instagram:
Emphasize your local presence:
Your Instagram profile should clearly represent you as a local business. You can ensure this in various way. Firstly, your bio should include your location information. And the images you post should be tailored to catch the interest of the people located nearby your business area.
Use hashtags mentioning your city or places within your city. Instagram also lets you add geotag to your images.
Following and interacting with other local businesses will make your business more visible to potential customers. You can even consider teaming up with other local brands and cross-promote each other. This can be especially useful if you're just starting out on Instagram.
Social proofs are always an effective way to get new customers. You can share photos of your top customers or even consider creating brand ambassadors who will promote your products.
Engage with your audience:
This one goes without saying. You should regularly encourage your customers to interact with your posts. Ask them questions, reply to them. You can even consider offering giveaways in exchange for likes. These will increase your popularity and customer base.  
Pinterest
Pinterest is another popular social media site with more than 150 million active users. It gets about 80% of the traffic from mobile devices. So it's a very suitable social media to connect with people on the go.
Here are some tips to get the most out of Pinterest from the perspective of a local business:
Find what your potential customers are interested in:
Research on the interest of your target audience on Pinterest. Search your business related terms and try to figure out what people are sharing the most.
Make a list of your local competitors' websites and watch what people have pinned from those sites. You can easily see what people have pinned from a site by going to http://www.pinterest.com/source/example.com. Replace the example.com with any site's URL to find out pins related to that site.
Create multiple boards with the different theme
Don't use a single board to pin all your posts. Create multiple boards, each focusing a topic of interest of your potential customers
Pin regularly and repin the contents of potential customers:
You should post at least one pin per day. Consider repinning and commenting on posts of your local customers or other local businesses whom you want to notice you.
Place pins let you plot pins on specific locations on a map. As most of people use Pinterest from mobile, you should definitely use Place pins to promote your local business. Clicking on the Place pin will show a customer the exact location, phone number and web address of your business.
Create rich pins for your products:
Product pins will dynamically update the price and other details by pulling data from your site. These pins also encourage your customers to visit your local business website and increase conversion rate.
Don't use your personal profile to promote your business. Pinterest business accounts are specially tailored to meet the needs of business of all shapes and sizes.
Other social media
Apart from the social media sites we discussed above, there are other social platforms like Google Plus, StumbleUpon and forums like Quora, Reddit and Yahoo Answers, where you can interact with your local customers.
Over to you
In the end, it's worth emphasizing that your business doesn't need to be present in every well-known social media to successfully reach your local customers. Choose one or two platforms where most of your prospective buyers are. Then focus your efforts to develop a steady customer relation via regular interaction and active participation.
Also, don't use social media solely as an advertising platform. Instead, consider social media to be a means to serve your customers and communicate your dedication to them. By following these simple strategies, you can easily use the power of social media as a driving force behind the growth and success of your local business.
The Difference Between Academic Writing and Content Writing
It is a common mistake to think all types of writings are the same. Writing a blog or an essay is completely different from writing an academic piece. Academic writings need to follow some strict rules.
What is academic writing?
Academic writing mainly involves writing reports, papers or essays focusing on research data. The purpose is not to promote or entertain the readers. But to convey scholarly information to a small group of qualified audiences.  
What is content writing?
Content writing is mainly done for the websites, blogs or other online media. The purpose of content writing is to promote a website or a business to a comparatively large set of audiences. Another aim of web contents is to help a site rank better in search results.
The differences
Here are the key differences between academic writing and content writing.
Citation:

An academic writing needs to have references. It is very important to use proper citation for any data used. There are different rules on how to cite a source.



A regular content may also use data and references. But here the data validation rules are not strict. A hyperlink is good enough to point to a reference.

Structure:



An academic article has a very well defined structure. General content writing does not need to be that systematic. Depending on the topic and purpose, a content can have any shape or form.

Tone:



Academic or scholarly writing is formal in nature. It is not supposed to have a personal tone. Sentences cannot be ambiguous. Each sentence should have a clear meaning and purpose. Academic articles are not a good place to express personal opinions.





Web contents are usually informal. A personal tone is appreciated here. However, each website has its own brand voice. And the contents of the website should reflect that.  

Sentences:



Short sentences are ideal for contents. It makes them easy to read and understand. But they are not always good at academic writing.





Staying away from ambiguity is more important in scholarly works. Complex sentences are often used in that regard.  

Images:



Academic writing may require images. These images complement the central idea presented in the article. No image is used for decorative purpose. And each image must be accurate.





In content writing, images serve several purposes. One is to grab the attention of the reader. Images make the article more presentable. They help the writer illustrate their key points. Most of the articles on the web also have a feature image.



Academic writing is a completely different thing than everyday writings. You need to be a subject expert or at least need to do some deep methodical research to write an academic content.
General contents do not require that much formal research. But it never means it is easy to write high-quality web content either. Making an article readable, interesting and marketable is quite difficult. No matter what type of content you write, you need to put a lot of time and effort to succeed.